We've all heard tales of the elusive Bigfoot, but how many can say they've sketched one? Charles, affectionately known as Charlie, emerges from We Bare Bears as the show's tritagonist—a Bigfoot with a heart of gold and a penchant for hilarity. Voiced by the talented Jason Lee, Charlie's anthropomorphic design and quirky nature make him a favorite among fans and artists alike. So let's start learning how to draw him without further waiting.
The Bigfoot Blueprint: Key Features of Charlie's Appearance
Fur Patterns: His fur, covering his entire body, shifts in shades from olive-green when dirty to a radiant tangerine orange when clean.
Facial Details: The mustache formed from his fur is an iconic feature. When cleaned, his blue eyes become prominent against his light yellow hair.
Hands and Feet: These remain fur-less, giving a contrast to his overall furry appearance.
Personality Traits: Charlie's loud, eccentric, and ever-positive nature often puts him in humorous scenarios.
If you're intrigued by Charlie, why not also consider sketching his pals from We Bare Bears? Grizzly, Panda, and Ice Bear could accompany him for a complete drawing set.
Understanding the Drawing Guide
Red Color:

Highlights the current step to focus on.

Grey Color:

Showcases the basic proportion sketch.

Black Color:

Indicates the lines drawn in prior steps.
This guide offers 10 steps in total, with the initial step centered on forming a foundational sketch. Once the sketch is complete, artists can opt to ink it. Wait for the ink to dry before gently erasing the pencil outlines, ensuring a polished and smudge-free finish.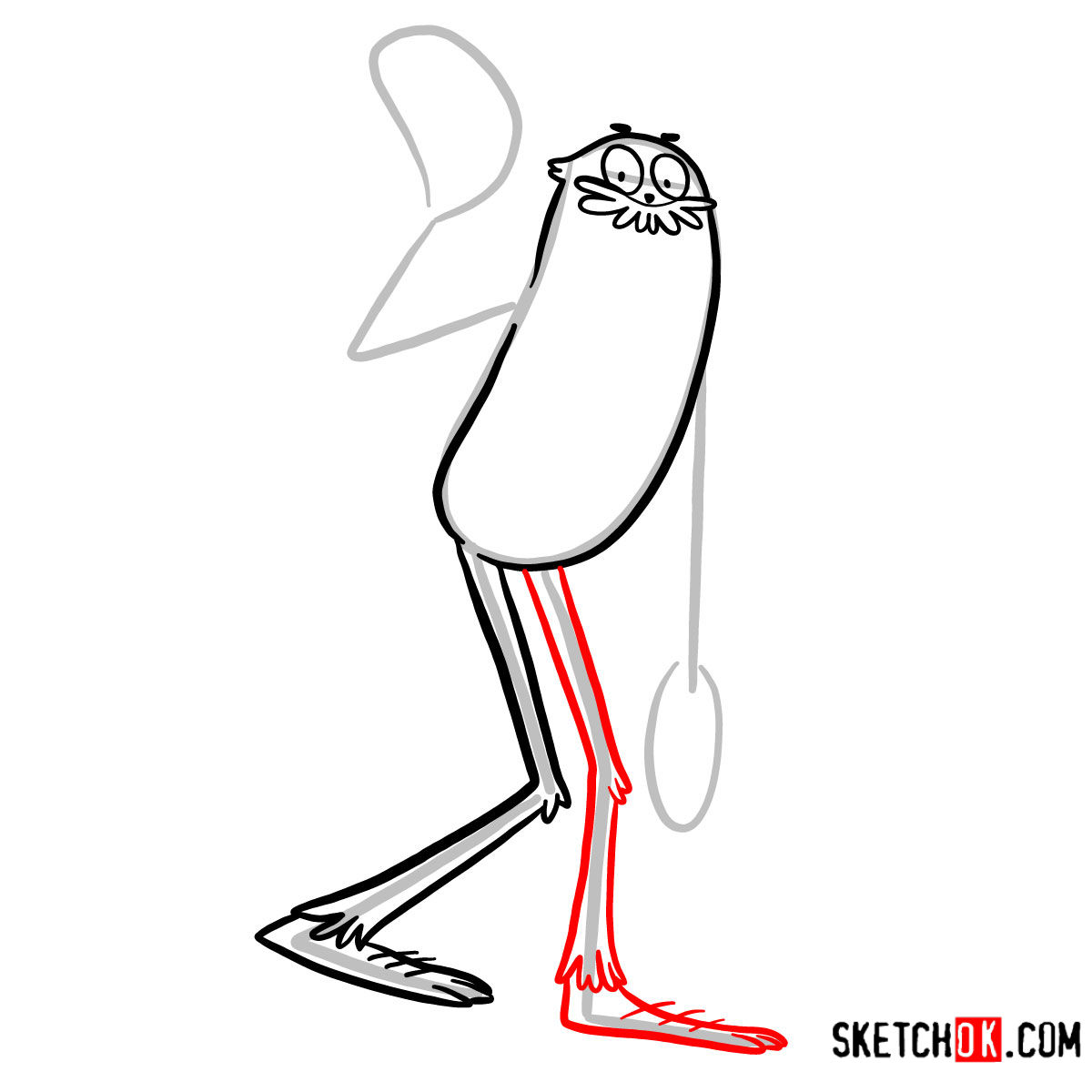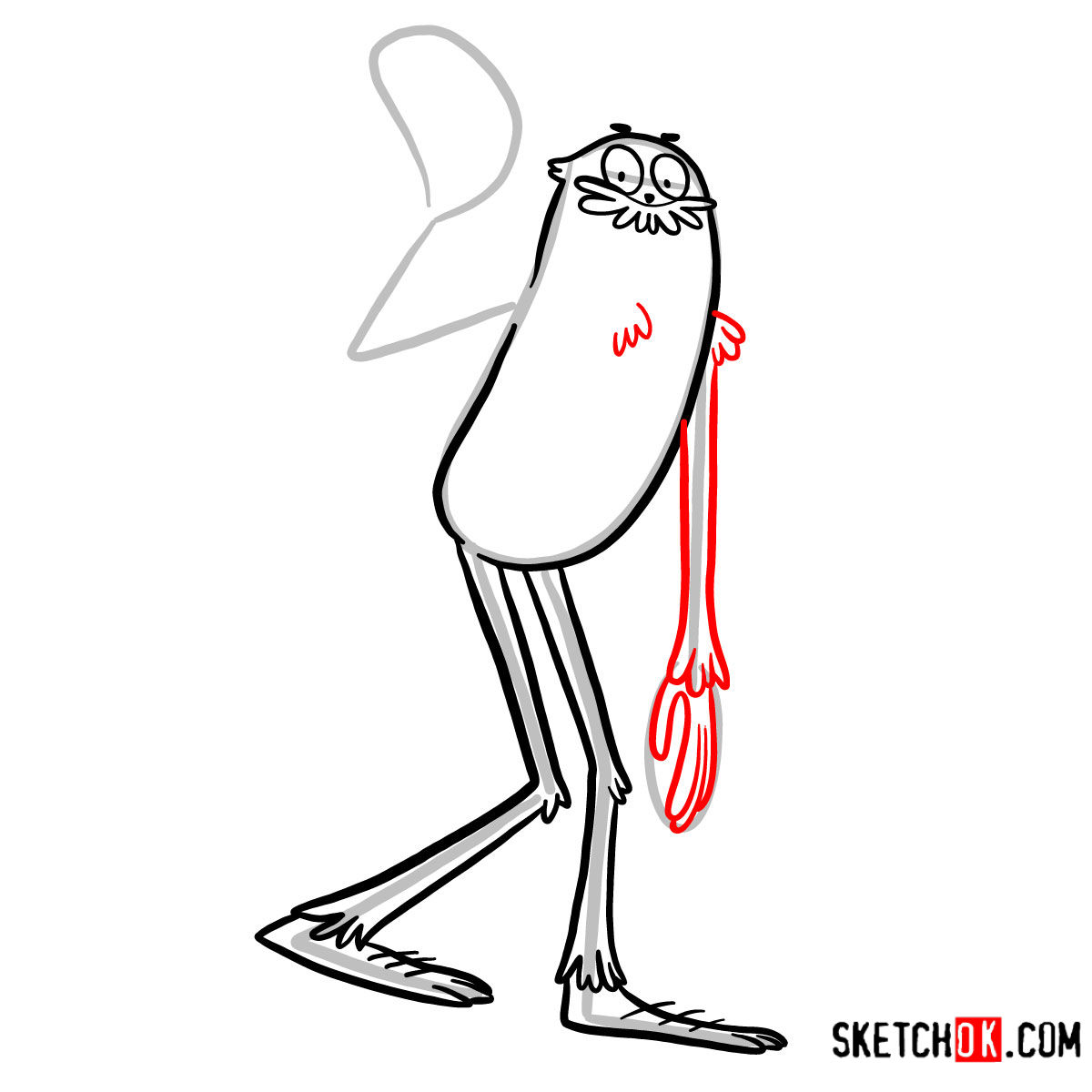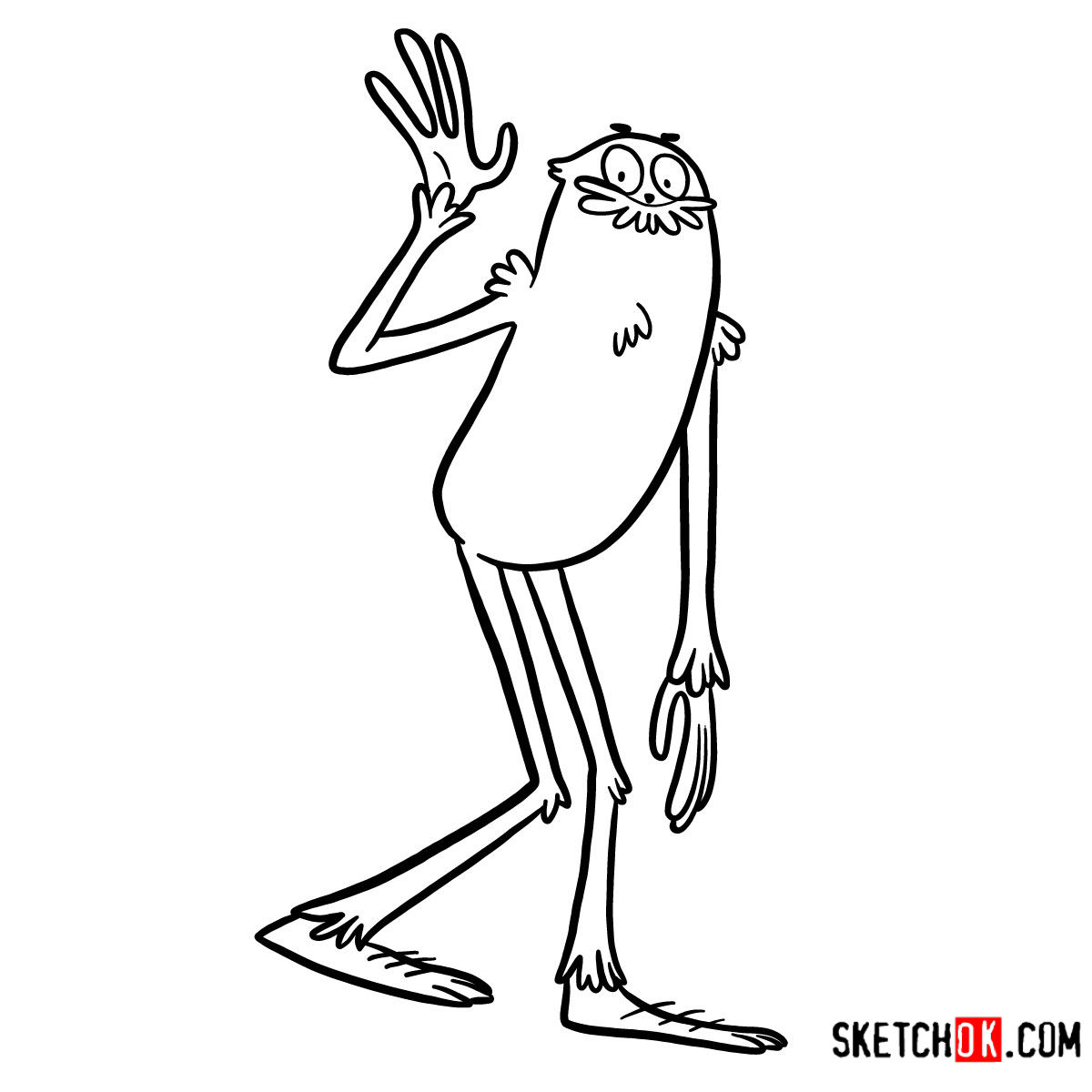 I hope this guide provides you with the confidence and knowledge on how to draw Charlie. If you've found this tutorial helpful and wish to see more, consider sharing the link with fellow artists and enthusiasts. And hey, if you feel the itch to recommend future tutorial topics or just wish to support SketchOk further, consider buying me a coffee. Every donation not only keeps the art flowing but also allows you to suggest topics that will be prioritized for upcoming tutorials. Let's keep the art community vibrant and thriving!
Find more of our sketches and guides on Facebook, Instagram, and Pinterest. To support and suggest, donate here. Remember, every sketch begins with a single line. So, embark on your next artistic journey and let your creativity shine!