Embodying the magic of Disney, Minnie Mouse has charmed generations with her endearing appearance and timeless style. Our tutorial will guide you through a step-by-step process to draw Minnie Mouse's face in front view. Whether you're a budding artist or a Disney fan looking to add a new skill, our guide is designed to simplify the process of drawing this character while maintaining her enchanting essence.
Minnie Mouse's Distinctive Features
Minnie's face is characterized by its distinct features. Notably, she has:
A large, round face shape.
Big, expressive eyes with long eyelashes.
A small, cute nose.
A wide, friendly smile.
Trademark large, round ears adorned with a polka-dot bow.
As you master drawing Minnie, consider adding her other half, Mickey Mouse, or her cheerful friend, Daisy Duck, to complete your Disney collection.
Navigating the Guide
Our guide breaks down the drawing process into 10 easy steps. Each step is color-coded for ease of understanding:
Red Color:

Represents the current step you should be focusing on.

Black Color:

Showcases the lines you have previously drawn.

Grey Color:

Indicates the basic sketch and proportions that guide your drawing.
The first  step involves creating the basic structure of the sketch with light pencil strokes. Once the sketch is complete, you may choose to ink the sketch. Remember to wait for the ink to dry before gently erasing the pencil sketch. This prevents smudging and keeps your drawing neat and clean.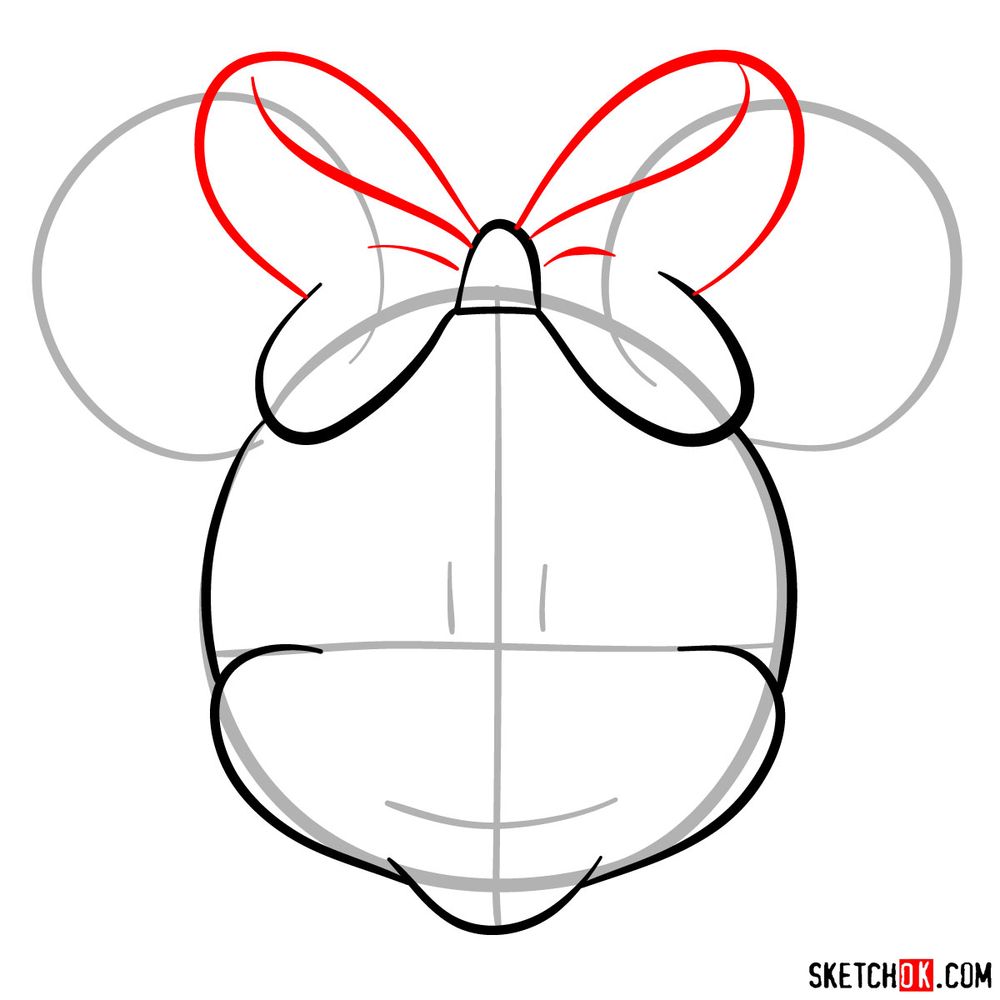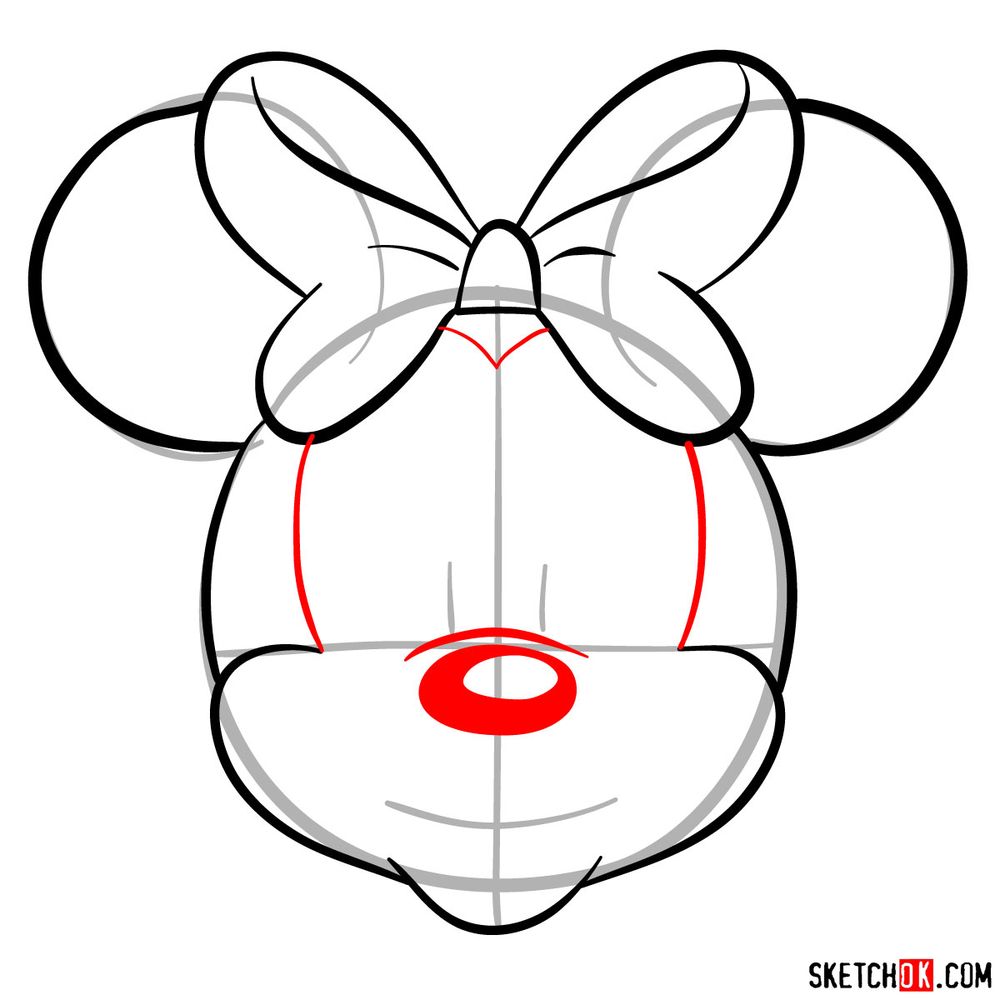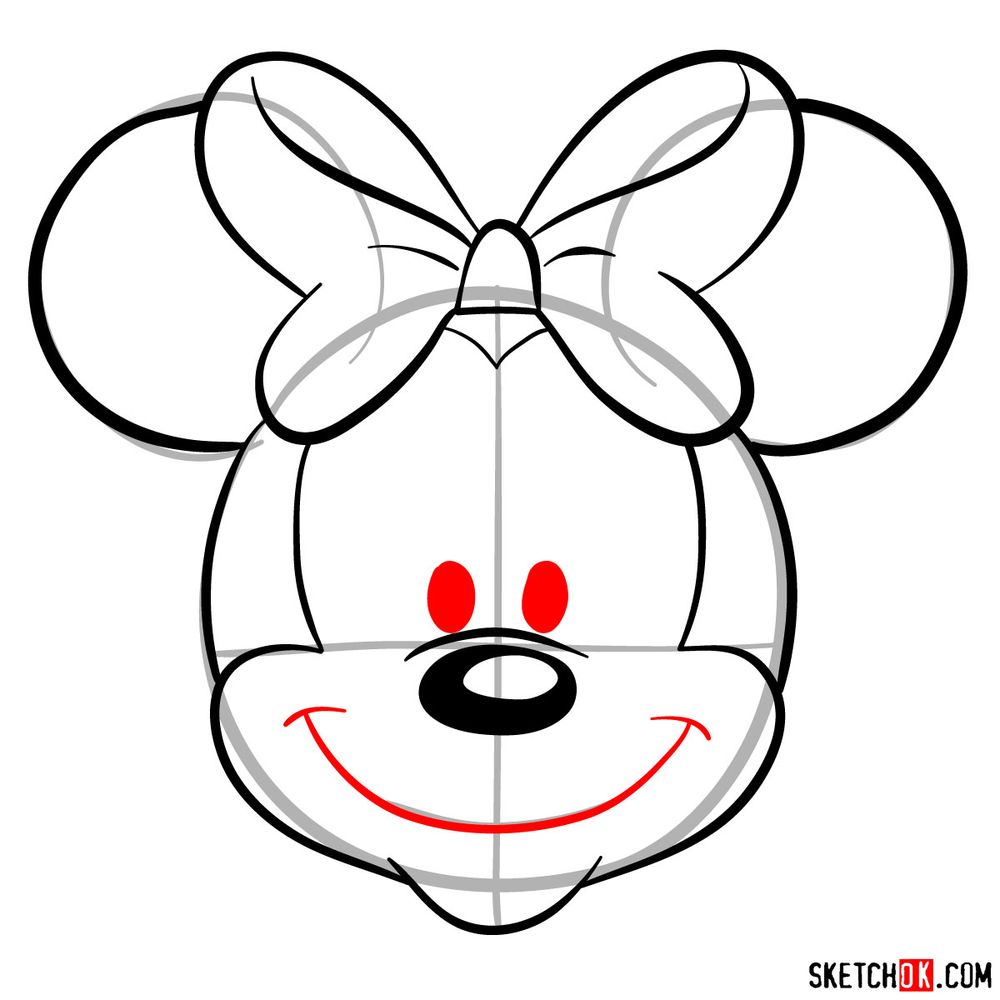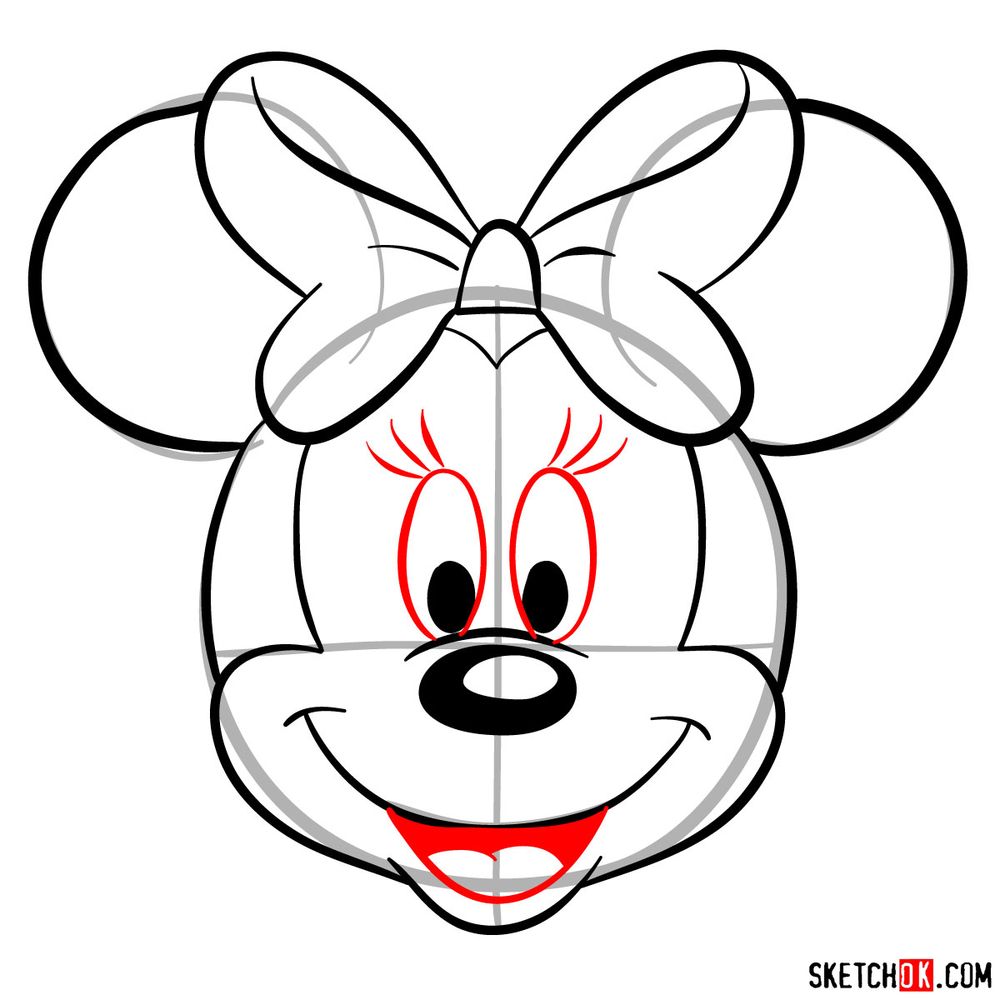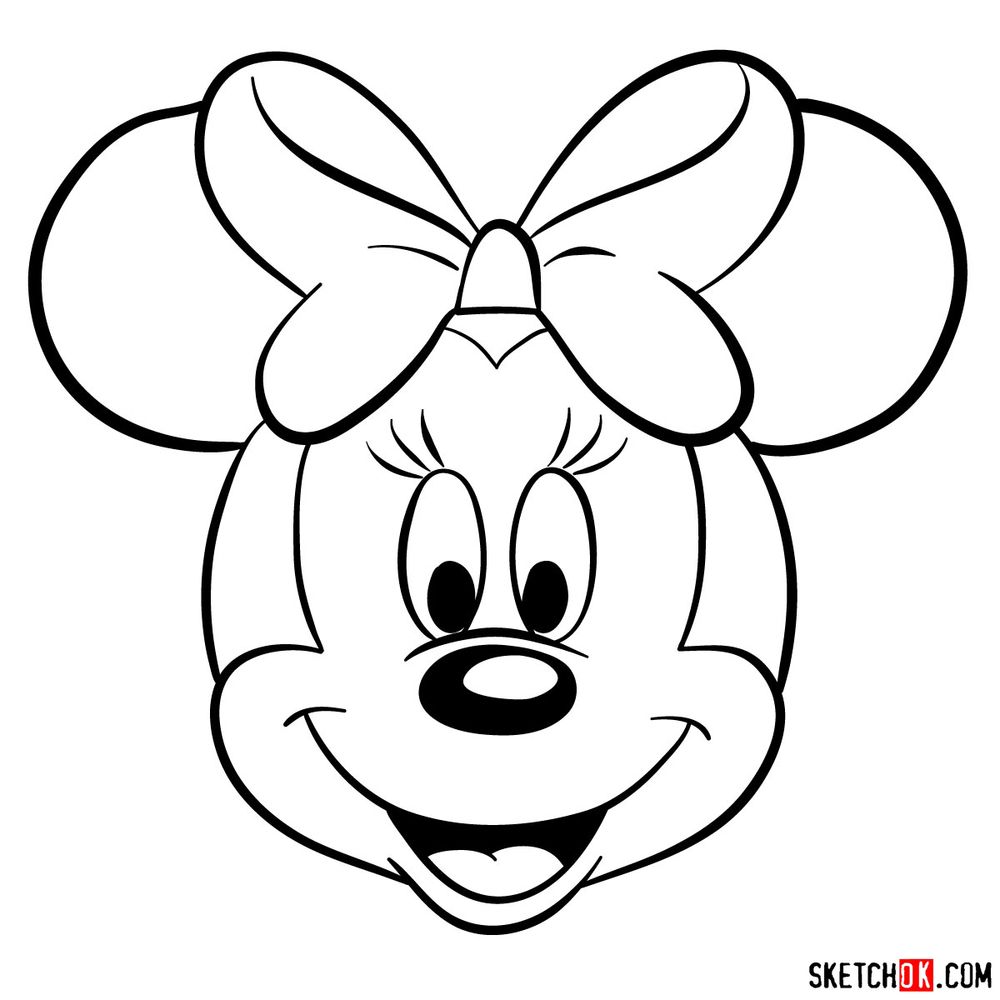 Frequently Asked Questions
What is the best technique to draw Minnie Mouse's distinctive bow?
Minnie's bow is best drawn by starting with a rectangular or oval shape in the middle as a base, then adding the loops on either side. Optionally, add the polka dots last to avoid them being erased or smudged during the sketching process.
How should I sketch Minnie's expressive eyes?
Minnie's eyes are drawn as large ovals. Inside these, add smaller ovals for the irises. Her long, curved eyelashes can be added at the end.
Any tips on drawing her friendly smile?
Start with a curved line for the mouth. Then, draw a u-shaped line for the lower lip. You can finish off the smile by sketching in tongue.
Sharing the Magic
As an artist sharing this how to draw Minnie Mouse guide, I invite you to help keep this project going. Donations contribute to creating new and exciting drawing tutorials, plus it offers the chance to suggest ideas for future guides.
Sharing our guide is another great way to support us. Let's fill the world with more artists by spreading the word! Share this guide on Facebook, Instagram, or Pinterest.
Ready to contribute? You can donate here. Every contribution is appreciated, and helps us to continue making these free drawing guides. Together, we can keep the art community growing and thriving. Thank you!