Ever found yourself mesmerized by the heartwarming tale of Oliver, the charismatic orange tabby from Disney's Oliver & Company? Well, you're in luck. Our step-by-step tutorial will guide you on how to draw Oliver, capturing his vibrant spirit and charming aesthetics, all with the swish of a pencil!
Oliver's Aesthetic: Points to Ponder
Appearance: Oliver is a petite, slender orange Tabby kitten. His defining feature is the tuft of longer hair between his ears, accompanied by three prominent dark orange stripes on his back. Oliver's white muzzle adds a soft contrast to his overall appearance.
Collar: In the progression of the story, Oliver dons a blue collar adorned with a gold tag, a symbol of his adoption by the loving Jenny Foxworth.
The Artistic Roadmap
Before diving headfirst into the drawing process, it's crucial to familiarize yourself with the guidelines. The following color-coding will guide you seamlessly through the 28 steps:
Red Color:

Represents the current step. This is where your focus should lie.

Black Color:

Showcases previously drawn lines, aiding in context and progression.

Grey Color:

Represents the basic sketch, crucial for initial proportions. Remember, the first three steps are paramount in laying a strong foundation for your drawing.
Upon completion, artists can choose to ink their sketch. It's essential to allow the ink to dry completely before erasing any pencil lines. This ensures clarity and prevents any smudging.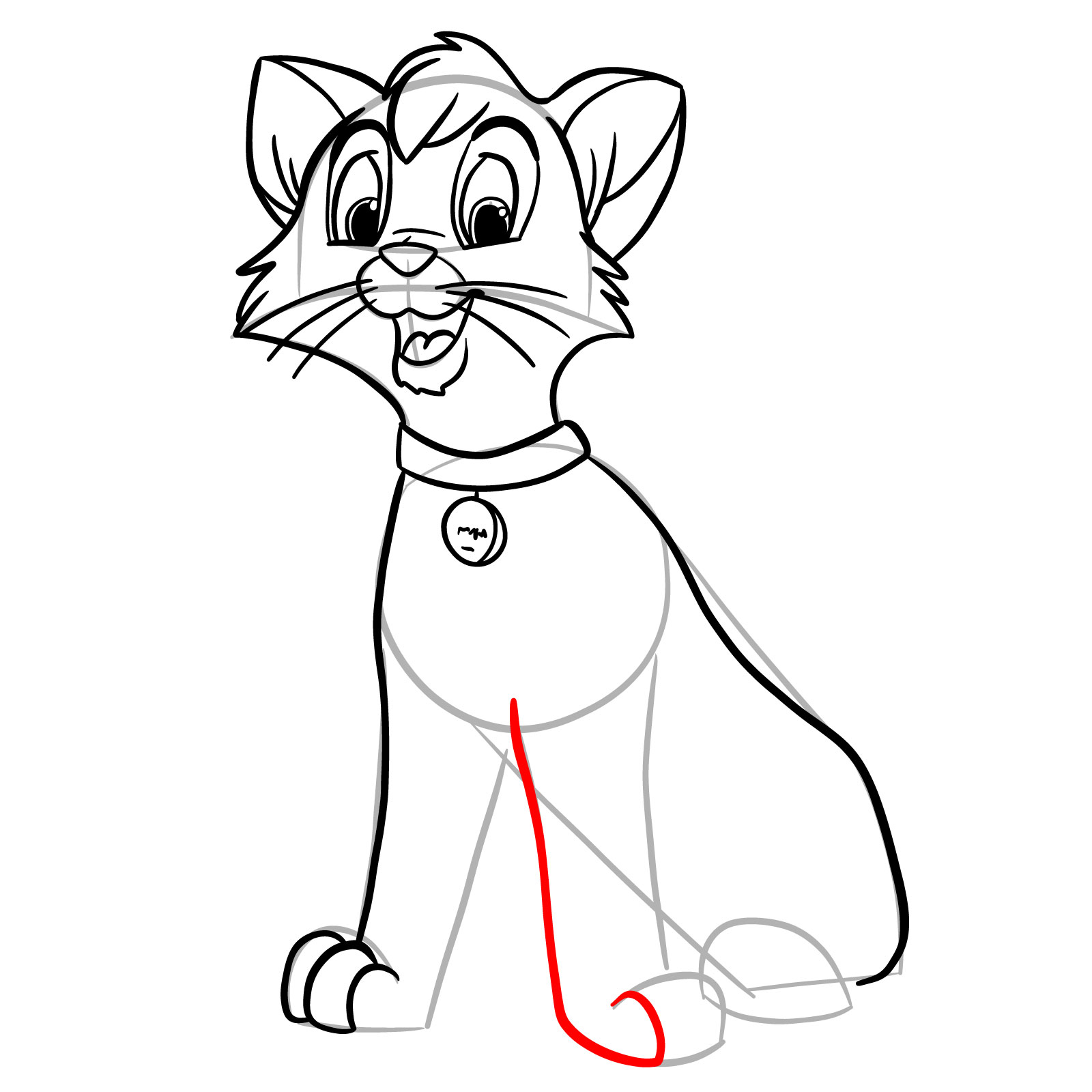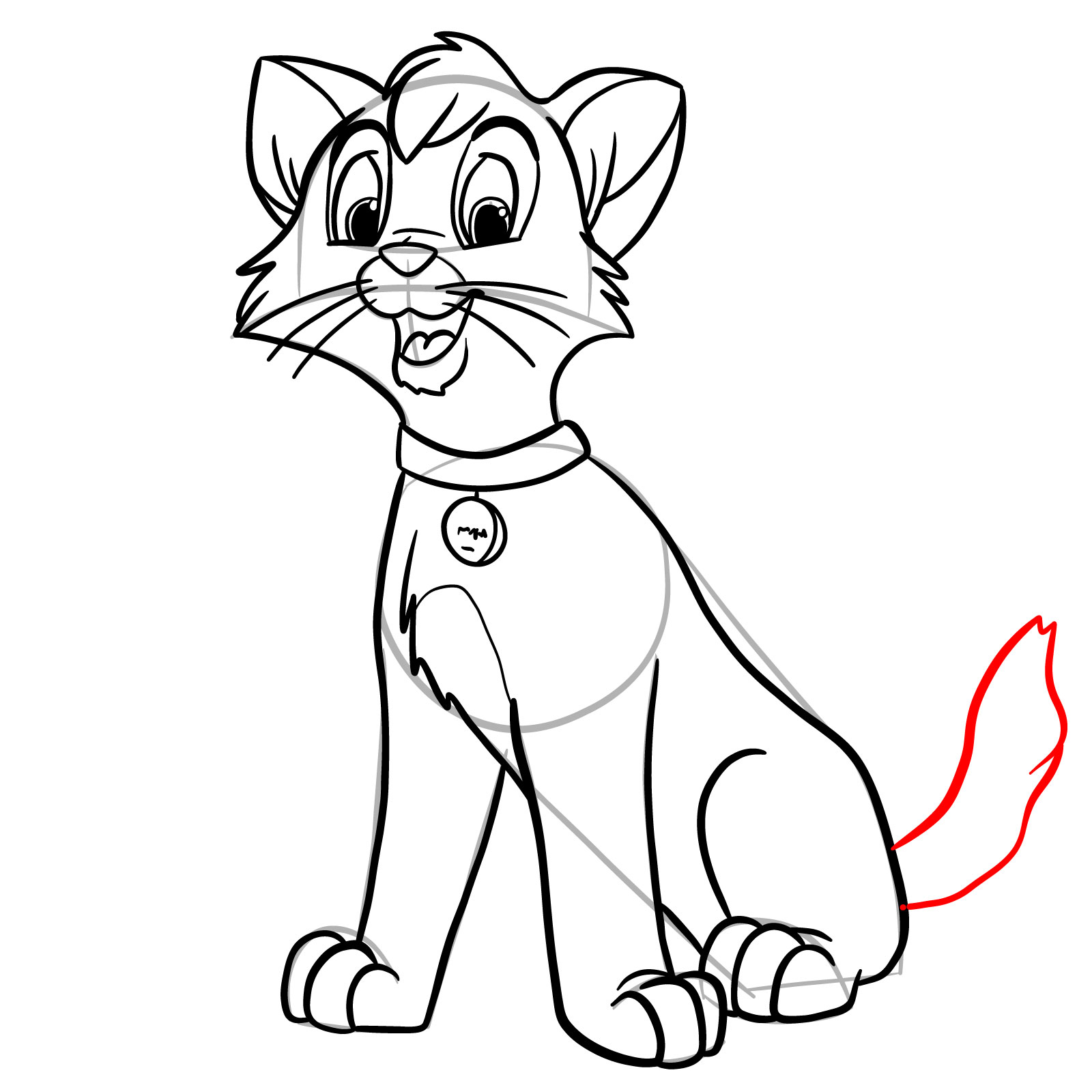 Diving Deeper: FAQs
How can I accurately sketch Oliver's expressive eyes?
Oliver's eyes are the window to his soul. Start by drawing a perfect oval, ensuring both eyes are symmetrical. The pupils should be vivid, reflecting his emotions. A slight highlight in the eyes can give them a glossy appearance, making them look lively and animated.
Any tips for drawing Oliver's distinctive collar?
Begin with a thin, elongated oval around Oliver's neck to establish the collar's base. The gold tag hanging from it can be represented by a smaller oval with engraved details of Oliver's name and Jenny's address. Remember, this collar is a significant element of Oliver's identity, so ensure it stands out in your drawing.
Sketch, Share, Support!
Now that you've mastered how to draw Oliver, why not share your masterpiece with the world? By showcasing your art, not only do you inspire others, but you also contribute to the vibrant community of artists. And if you found this guide beneficial, consider supporting SketchOk. Your generous donations help in crafting more free tutorials, bringing art to countless individuals. By contributing, you also have the privilege of suggesting future tutorial topics! Dive into our community on Facebook, Instagram, and Pinterest. And if you're feeling generous, donate here.
Together, let's ensure art remains accessible, inspiring, and ever-evolving. Happy drawing!