Have you ever wished to sketch the iconic muscular character, Johnny Bravo, who made your childhood special with his antics? Whether you're an amateur or experienced sketcher, this guide will help you learn how to draw Johnny Bravo. Let's get started!
Character Appearance and Focus Points
Johnny Bravo, inspired by the likes of Elvis Presley and James Dean, is a distinctive character from Cartoon Network. When drawing Johnny, here are some of the key features you should focus on:
A muscular physique that manifests his machismo.
Signature sunglasses that add to his cool and suave appearance.
A distinctive hairstyle reminiscent of a golden age rockstar.
His casual attire, consisting of a tight black T-shirt and blue jeans.
Once you master sketching Johnny Bravo, consider adding other mighty characters like Astro Boy, Space Ghost or Igoo to create a retro illustration.
About the Guide
Our step-by-step guide consists of 12 stages to ensure that you capture every nuance of Johnny Bravo's character. Each step is depicted in distinct colors for better understanding:
Red Color:

Represents the current step you should be focusing on.

Black Color:

Showcases the lines you have previously drawn.

Grey Color:

Displays the basic sketch or proportions.
Begin by creating a basic sketch of Johnny's physique using light pencil strokes. This sketch forms the foundation of your drawing. The final step involves inking the sketch. Choose a good quality pen or marker to go over your pencil lines and add depth and boldness to your drawing. Be patient and wait for the ink to dry completely before erasing the pencil sketch. This will help you avoid any smudges and keep your artwork clean and crisp.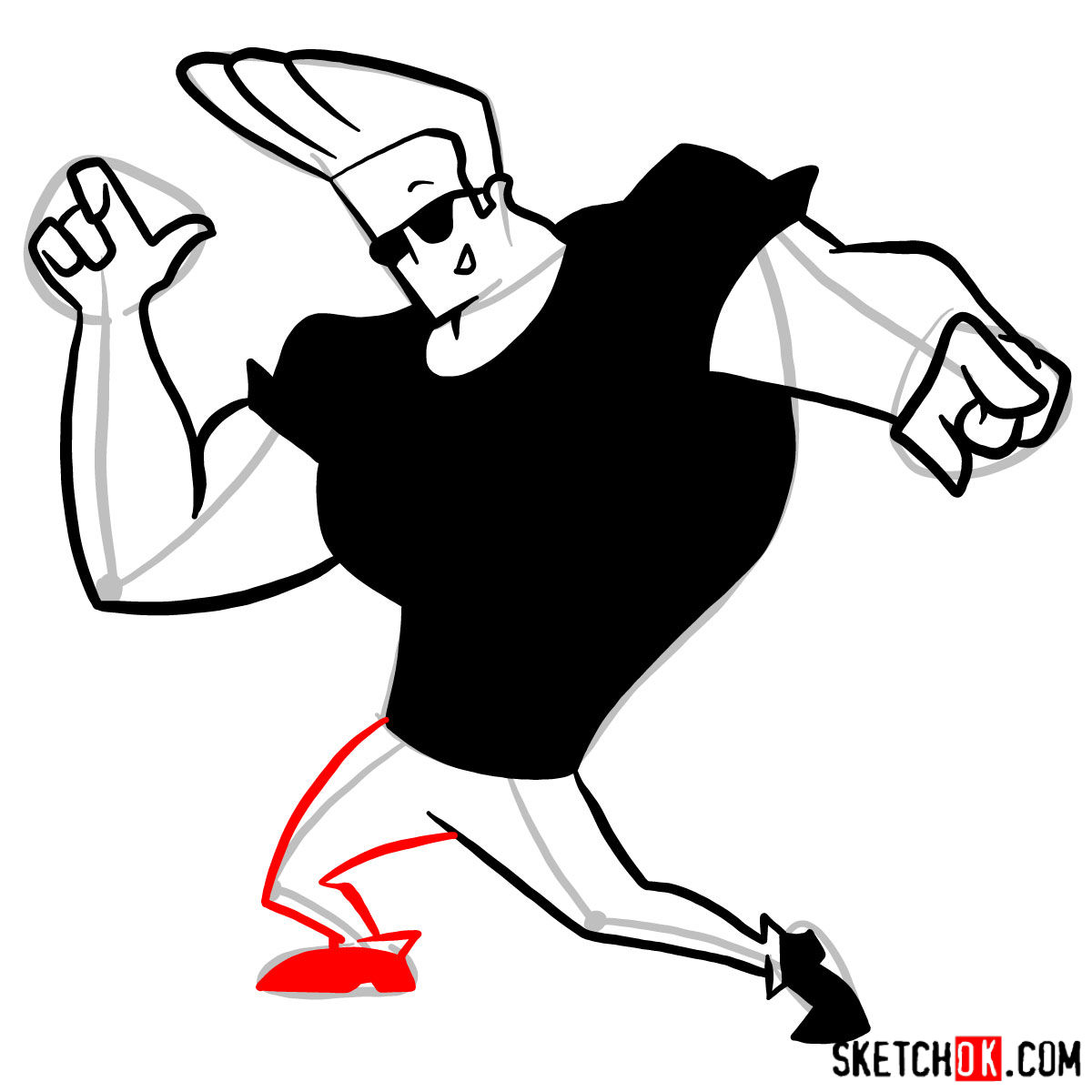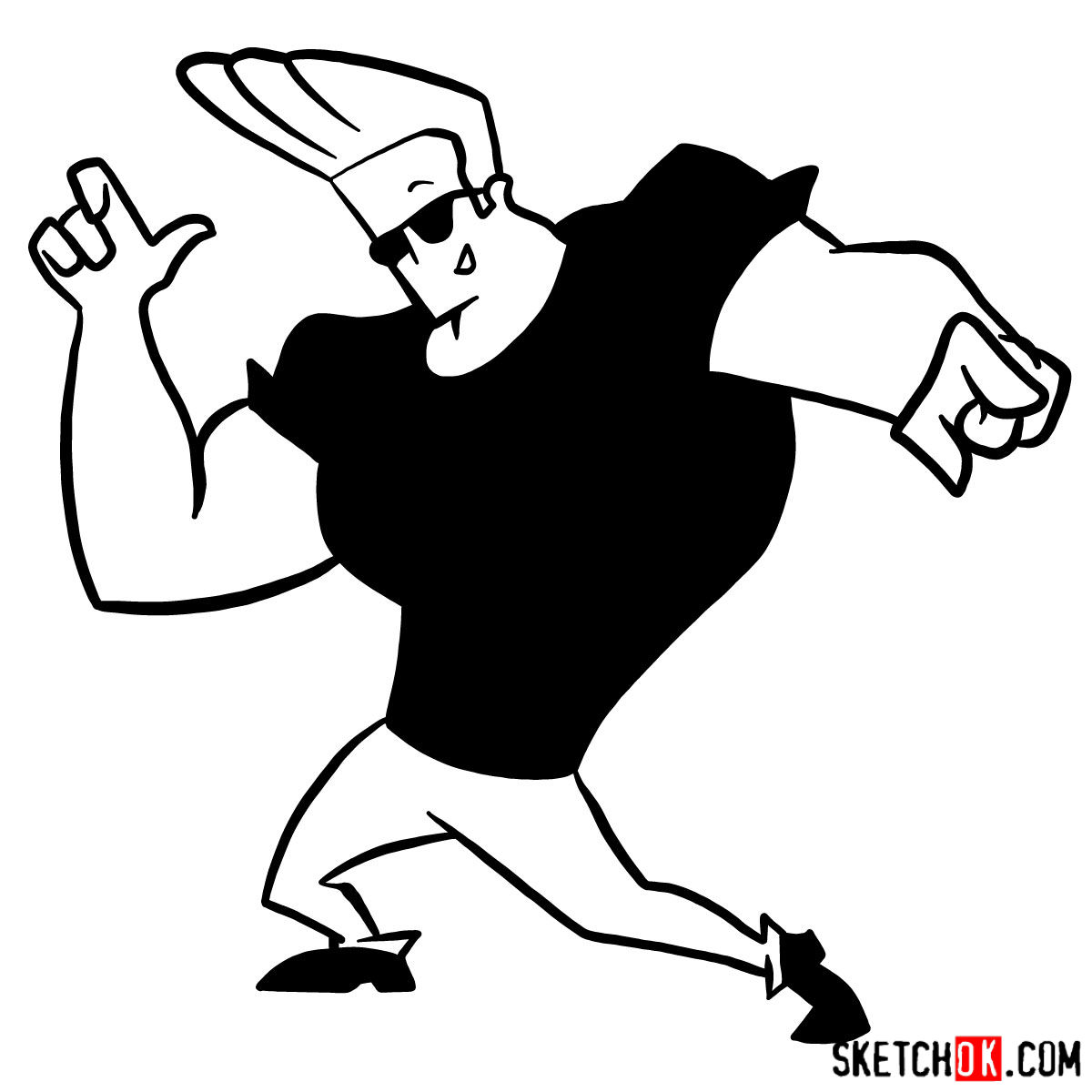 Frequently Asked Questions
Why should I sketch lightly in the initial steps?
Sketching lightly helps you to easily erase and adjust lines in the early stages. It makes the refining process more forgiving and less messy.
Can I add more details to Johnny Bravo's character?
Absolutely! Feel free to add more details to Johnny's character based on your interpretation. Experiment with different expressions and poses to give your own twist to the character.
Let's Wrap It Up
As an artist, you've just embarked on an incredible journey drawing Johnny Bravo. Keep practicing and tweaking your sketches until you're happy with your work. Remember, the joy is in the journey, not just the final piece!
Would you like to share this guide with others? Perhaps you know a fellow artist who's also a Johnny Bravo fan. Or maybe you want to introduce a beginner to the fun world of drawing. You can share the link to this guide anywhere on the web. Your small act can help spread the joy of drawing!
Are you finding these guides helpful? Please consider supporting the SketchOk project. Your donations play a crucial role in keeping these free drawing guides available to all. You can donate at here. Remember, every little bit counts!
And don't forget to follow us on Facebook, Instagram, and Pinterest for more drawing tutorials and inspiration.
Thank you for choosing us as your artistic guide. Happy sketching!