Every great piece of art starts with a single line. Today, we will guide you through the fascinating process of sketching one of the most beloved cartoon characters, Alvin the Chipmunk. By following our easy-to-understand, step-by-step guide, you will not only learn how to draw Alvin, but you'll also enhance your sketching skills.
The Endearing Appearance of Alvin the Chipmunk
Recognized for his impish grin and lovable personality, Alvin is a character that is both fun and rewarding to draw. Key characteristics of Alvin include his distinctive red shirt, expressive eyes, large ears, and tuft of hair on the top of his head. His round face and compact body make him an excellent subject to learn about proportion and shape. As we are focusing on sketching, the textures of his fur, clothes, and defining features such as his eyes and mouth will be your focal points.
About the Guide
Our guide uses a simple color-coding system to make your drawing experience smooth and intuitive. Here's how it works:
Red Color:

Represents the current step you should be focusing on.

Black Color:

Showcases the lines you have previously drawn.

Grey Color:

Indicates the basic sketch and structure.
The guide is divided into 16 steps, with the initial steps focusing on forming a basic sketch using light pencil strokes. The last step involves inking the sketch, a process that gives your drawing a polished finish. It's crucial to let the ink dry and subsequently erase the pencil sketch to prevent smudging.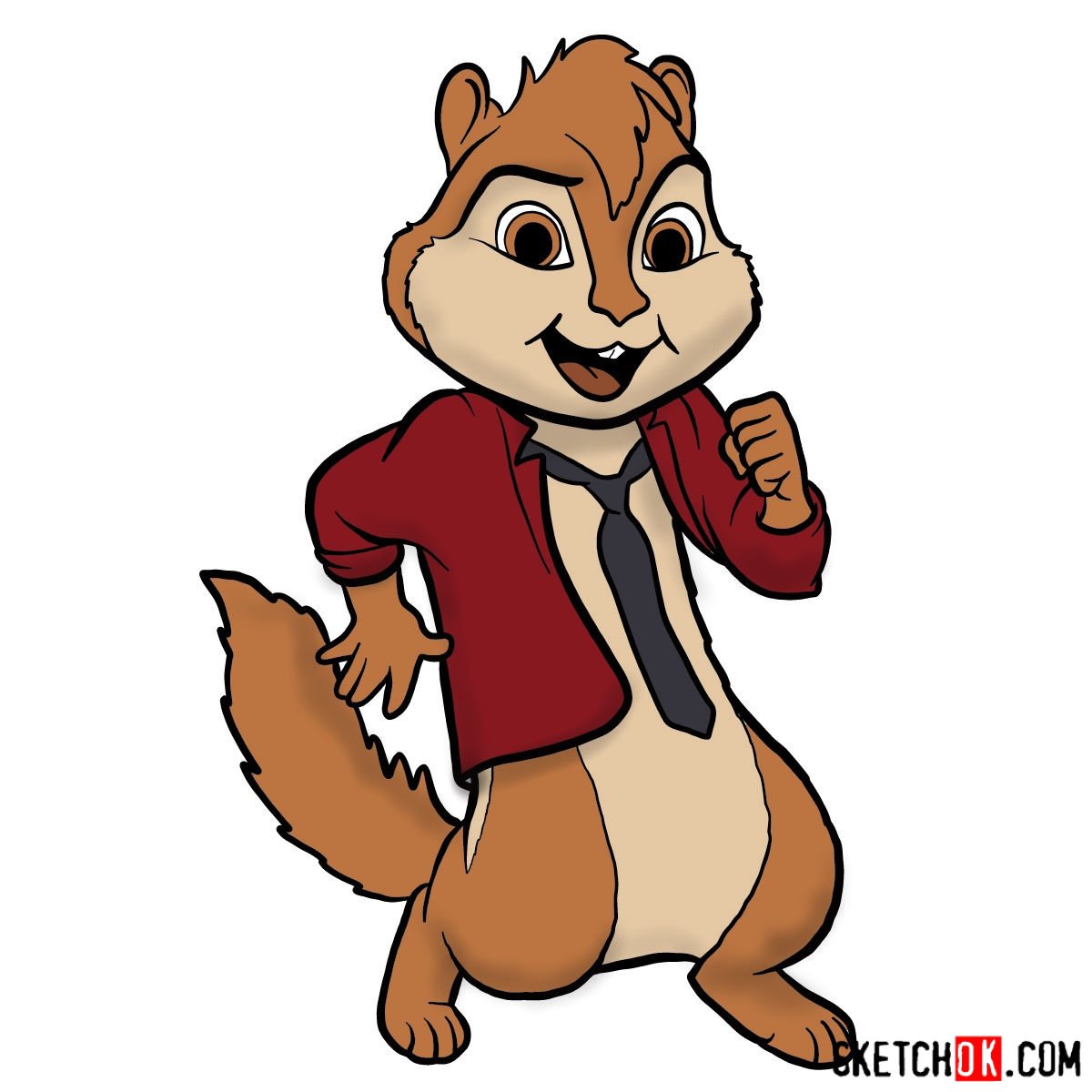 Frequently Asked Questions
Wrap-Up
As you complete your sketch of Alvin, remember, each line, each stroke, brings you closer to becoming a better artist. Learning how to draw Alvin the Chipmunk is not just about reproducing a character on paper; it's about developing your skills, discovering new techniques, and most importantly, enjoying the process.
Now that you have this resource, share the joy. Spread the word about our guide on your favorite social media platforms. Here are our links for Facebook, Instagram, and Pinterest.
If you found value in this guide, please consider donating. Your contributions allow us to continue creating free, step-by-step drawing tutorials, helping budding artists like yourself bring their ideas to life. It keeps the SketchOk project alive and thriving.