Welcome to this exciting drawing journey! Today we will focus on how to draw Alexander Cabot III, the intriguing manager from the well-loved animated series, Josie and the Pussy Cats. So grab your sketchbook, pencil, and get ready to create an amazing rendition of this classic character.
Sketching Alexander Cabot III: Key Features to Highlight
As we dive into the world of Alexander Cabot III, there are several prominent features you should focus on to truly capture his character's essence. Here are the key elements you should remember while sketching:
Short hair in a full fringe with a dark brown shade. This contrasts significantly with his twin sister, Alexandra, who sports black hair.
Sunglasses with green lining, a signature accessory that conceals his eyes.
A green v-neck long sleeve sweater paired with an orange long sleeve button shirt underneath, topped off with a purple tie.
Purple and black pinstriped pants that go well with his brown shoes.
You might also consider adding other characters from Josie and the Pussy Cats such as Melody Valentine, Alex's girlfriend, or other members of the band like Josie McCoy and Valerie Brown to create a lively scene!
The Guide: Navigating Your Drawing Journey
Before we delve into the guide, it's essential to understand its layout. This guide follows a step-by-step process made up of 14 stages. Here's what the color codes mean:
Red Color:

Represents the current step you should be focusing on.

Black Color:

Highlights the lines you have previously drawn.

Grey Color:

Indicates the basic sketch that serves as a foundation for your drawing.
The first step revolves around crafting a basic sketch using light pencil strokes, essential for setting the right proportions. After the sketch is complete, you'll refine it in subsequent steps. By the final step, you can opt to ink the sketch. Remember to wait for the ink to dry before gently erasing the pencil sketch to prevent smudges and preserve the cleanliness of your artwork.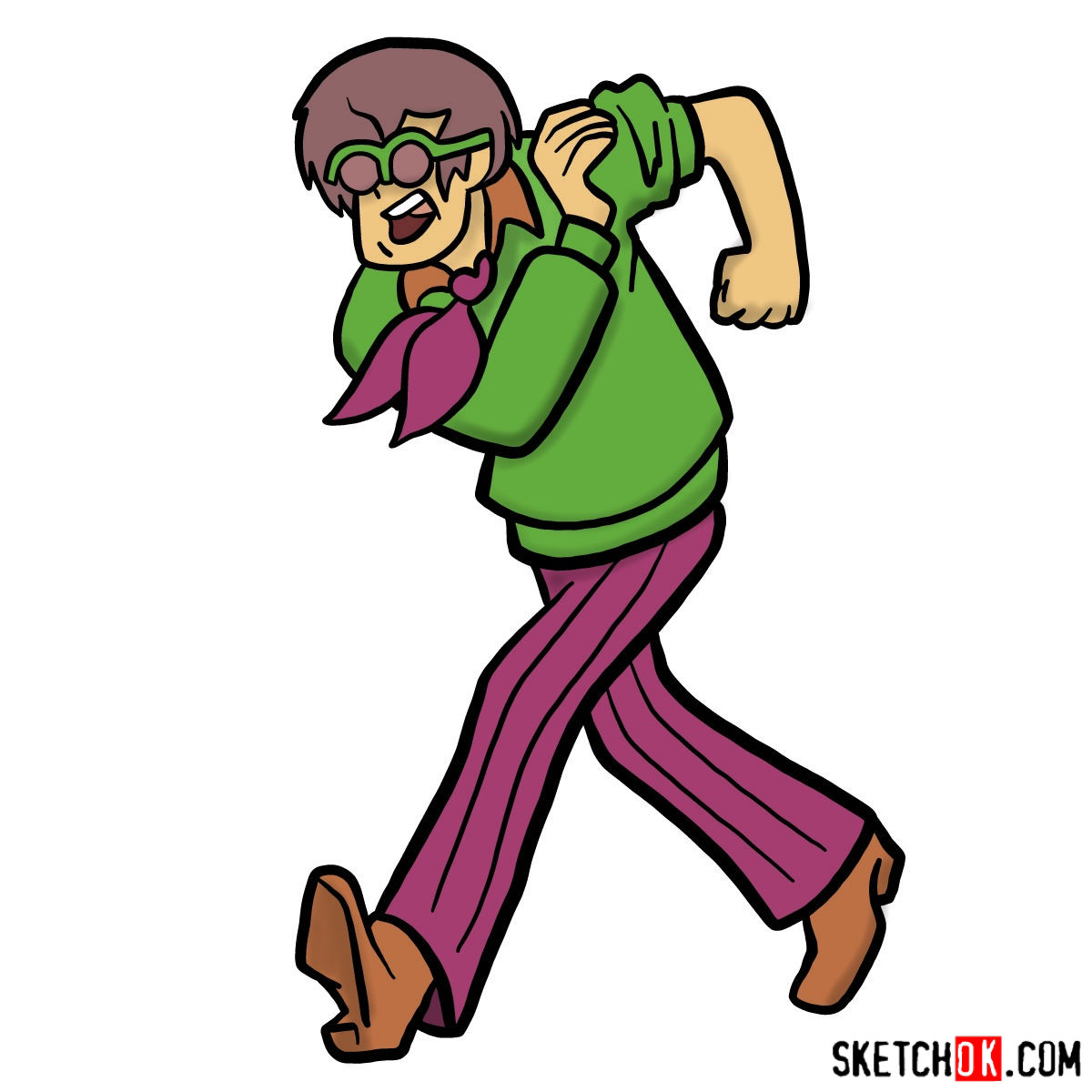 Frequently Asked Questions
Why is the initial sketching important?
Sketching lightly at the beginning allows you to easily adjust lines and make necessary corrections without leaving much trace behind. It forms the blueprint of your artwork, laying the groundwork for your masterpiece.
Why do I have to wait for the ink to dry before erasing?
It's important to let the ink dry to avoid smearing it across your artwork. This will help maintain the cleanliness and sharpness of your lines, ensuring a professional look to your drawing.
What if I can't capture the likeness of Alexander Cabot III?
Drawing is a skill that improves with practice. Don't be discouraged if your first few attempts don't quite match up. With each sketch, you'll get a little closer to capturing Alexander's distinctive features. Remember, the most important thing is to enjoy the process!
Your Support Matters
Thank you for joining me on this artistic adventure. If you enjoyed this guide on how to draw Alexander Cabot III and found it helpful, please consider sharing it with others. Your shares can introduce more people to the joy of drawing and help them unlock their creative potential.
To continue creating free drawing guides and fueling creativity, we appreciate any donation you can make. Every contribution, big or small, helps keep the SketchOk project alive. You can make your donation at BuyMeACoffee.
For more drawing tips and tutorials, follow us on Facebook, Instagram, and Pinterest. Join our community and let's create art together!