As one of animation's most iconic characters, Minnie Mouse exudes charm, elegance, and a pinch of mischief. Drawing her is not just about capturing a character; it's about encapsulating an era of animation. This guide will navigate you through the process of sketching Minnie Mouse's irresistibly cute face.
Minnie's Distinctive Facial Features
Drawing Minnie Mouse is akin to threading together various key features that define her. Here's a breakdown of what makes Minnie, well, Minnie:
Head: A near-perfect circle, accented by her round, floppy ears.
Face: Large, expressive eyes paired with long, batting eyelashes.
Nose: A cute, small button that sits right in the middle.
Bow: Minnie's signature large bow that adorns the top of her head.
Once you've mastered drawing Minnie, consider adding her lifelong partner, Mickey Mouse, or even his pet, Pluto to your canvas.
Color-coded Path to Perfection
This guide splits the drawing process into 12 methodical steps. To aid in understanding:
Red Color:

Pinpoints the current drawing focus.

Black Color:

Highlights lines from prior steps.

Grey Color:

Depicts the basic sketch, particularly evident in the initial 2 steps, which set the foundation of proportions.
Once your Minnie sketch feels complete, you can choose to ink it. Let the ink dry thoroughly to prevent smudging, then erase underlying pencil marks for a clean look.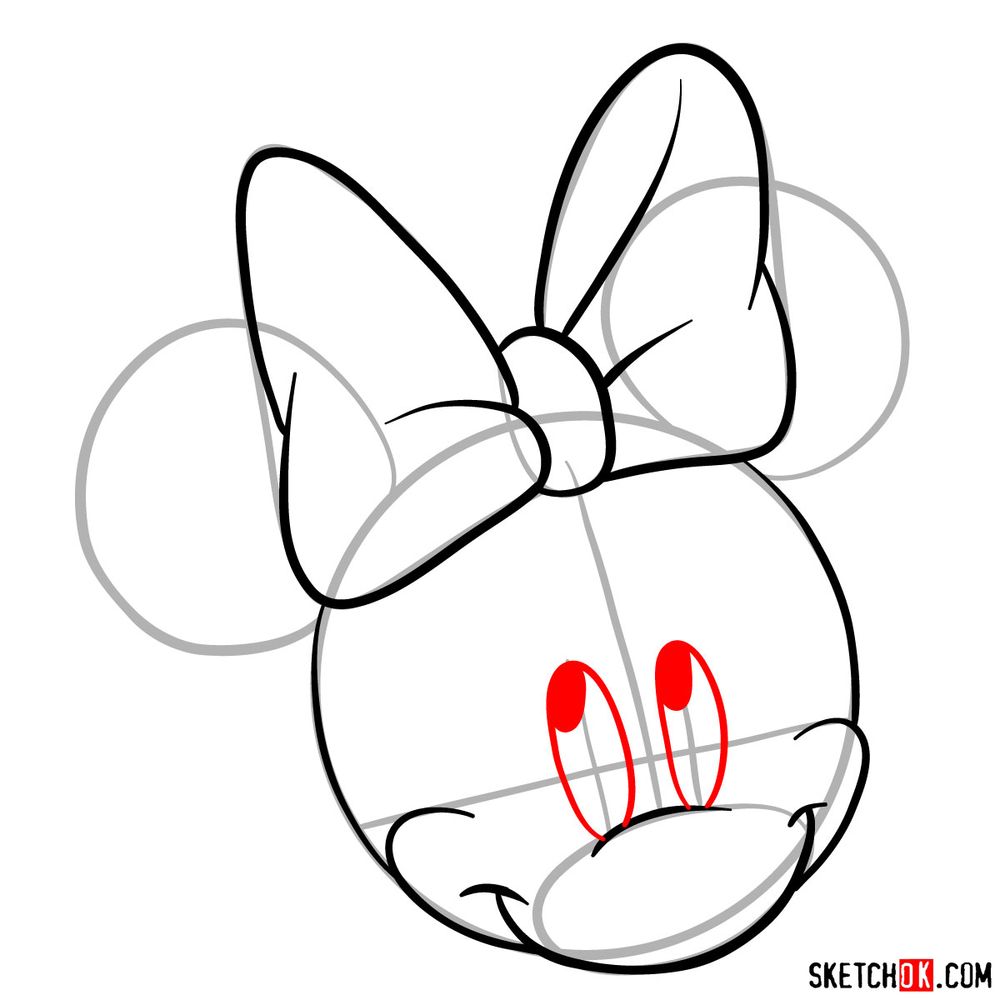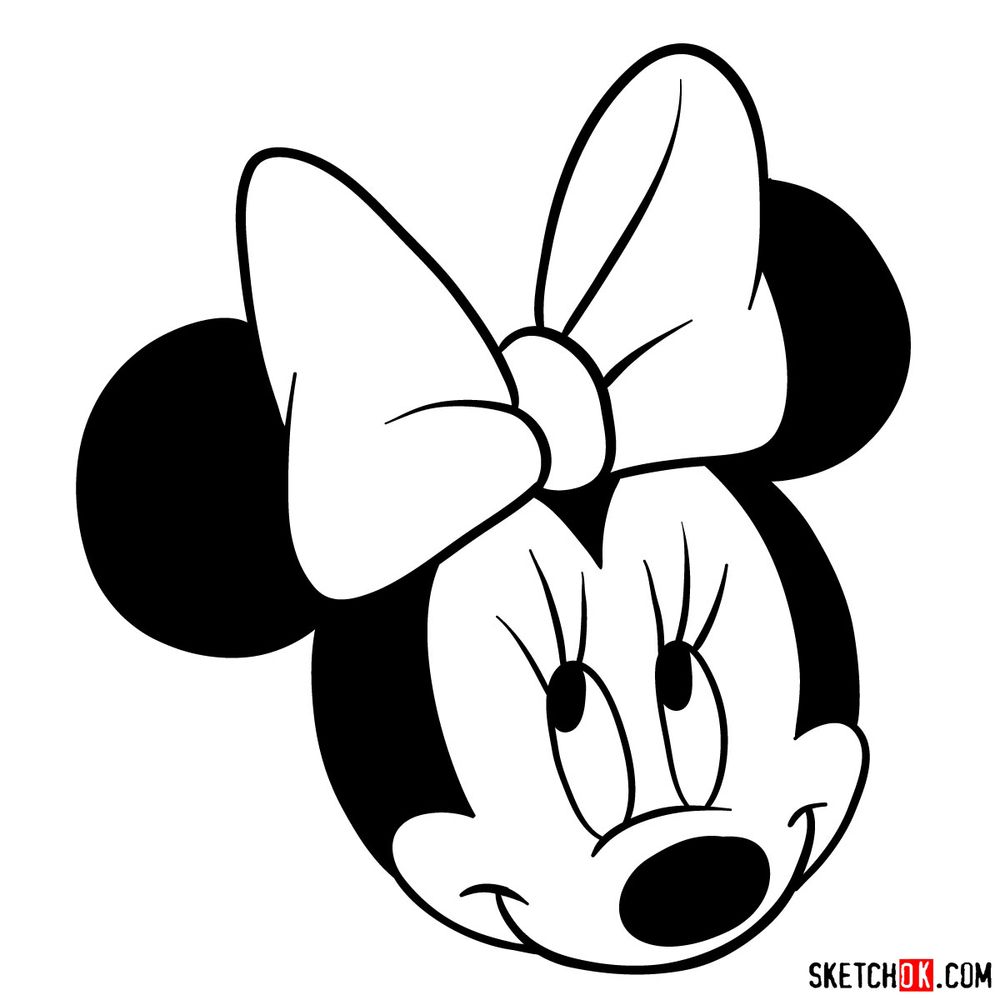 Minnie Mouse Drawing Queries
What's the secret to getting Minnie's eyes right?
Minnie's eyes are all about expression. They're large ovals, slightly slanting upwards. The real trick is in the eyelashes; long, curvy, and spread apart. They give her that timeless, playful look.
Any tips for sketching her iconic bow?
Start with a center knot and symmetrically expand outwards. The bow has a slight puffiness, so avoid flat lines.
How can I ensure proportions are accurate?
Begin with a light foundational sketch, focusing on basic shapes. Using this as a guide, you can then add details, ensuring each feature is in harmony with others.
Keep the Artistic Flame Burning!
Your journey to sketch Minnie Mouse's face is a testament to your passion for art. If this guide proved useful, consider donating to SketchOk. Your support allows us to churn out more such guides and even take your suggestions for future tutorials.
Flaunt your masterpiece and this guide across Facebook, Instagram, and Pinterest. Sharing not only kindles others' artistic inclinations but also reinforces our commitment to providing free drawing tutorials.
From the heart of an artist to another, I thank you for embarking on this sketching journey with SketchOk. May our paths cross in another artistic adventure soon!