Delving into the vibrant world of the Powerpuff Girls, many aspiring artists seek to capture the essence of its unique characters. One of the most enchanting yet elusive figures from this universe is Bunny. If you've ever wondered how to draw Bunny, you're in for a treat! This guide will offer a step-by-step approach to sketching this enigmatic Powerpuff sister.
Bunny's Appearance
Bunny boasts a distinctive lilac hue, setting her apart from her sisters.
She stands tall and large, contrasting the petite stature of the other Powerpuff Girls.
Her brown hair and purple eyes give her a raw, untamed appearance.
Bunny's outfit features a purple dress with a defining stripe, white stockings, and Mary Jane shoes.
Advice for Sketching Bunny: When sketching Bunny, it's crucial to focus on her unique proportions. Given her tall stature and specific attributes, it's beneficial to first outline her basic structure lightly. This will ensure that the final sketch captures her unique essence.
If you're keen on adding more dynamics to your drawing, consider introducing her fellow Powerpuff sisters, Blossom, Bubbles, and Buttercup, in the backdrop or foreground.
About This Guide
This tutorial is crafted with meticulous precision and comprises 11 high-quality images. As you progress from one image to the next, you'll gradually see Bunny come alive on your canvas.
Red Color:

This signifies the current step you should focus on.

Grey Color:

Demonstrates the basic proportionate sketch.

Black Color:

Highlights the lines drawn in prior steps.
The journey begins with establishing the basic proportions of Bunny. As you reach the climax of this drawing adventure, you have the option to ink your sketch. If you do so, it's imperative to wait for the ink to dry thoroughly before erasing the pencil marks, ensuring a clean and refined Bunny drawing.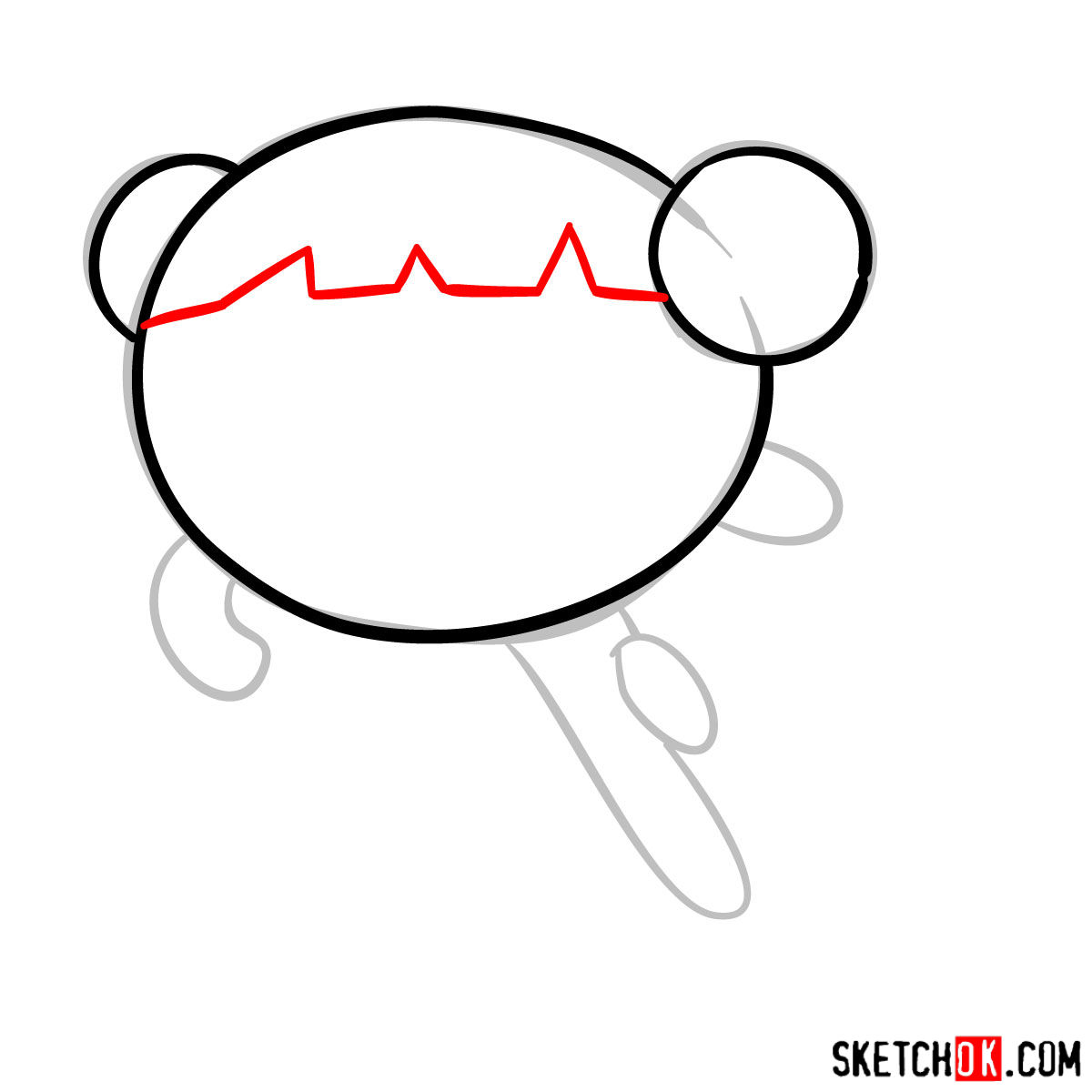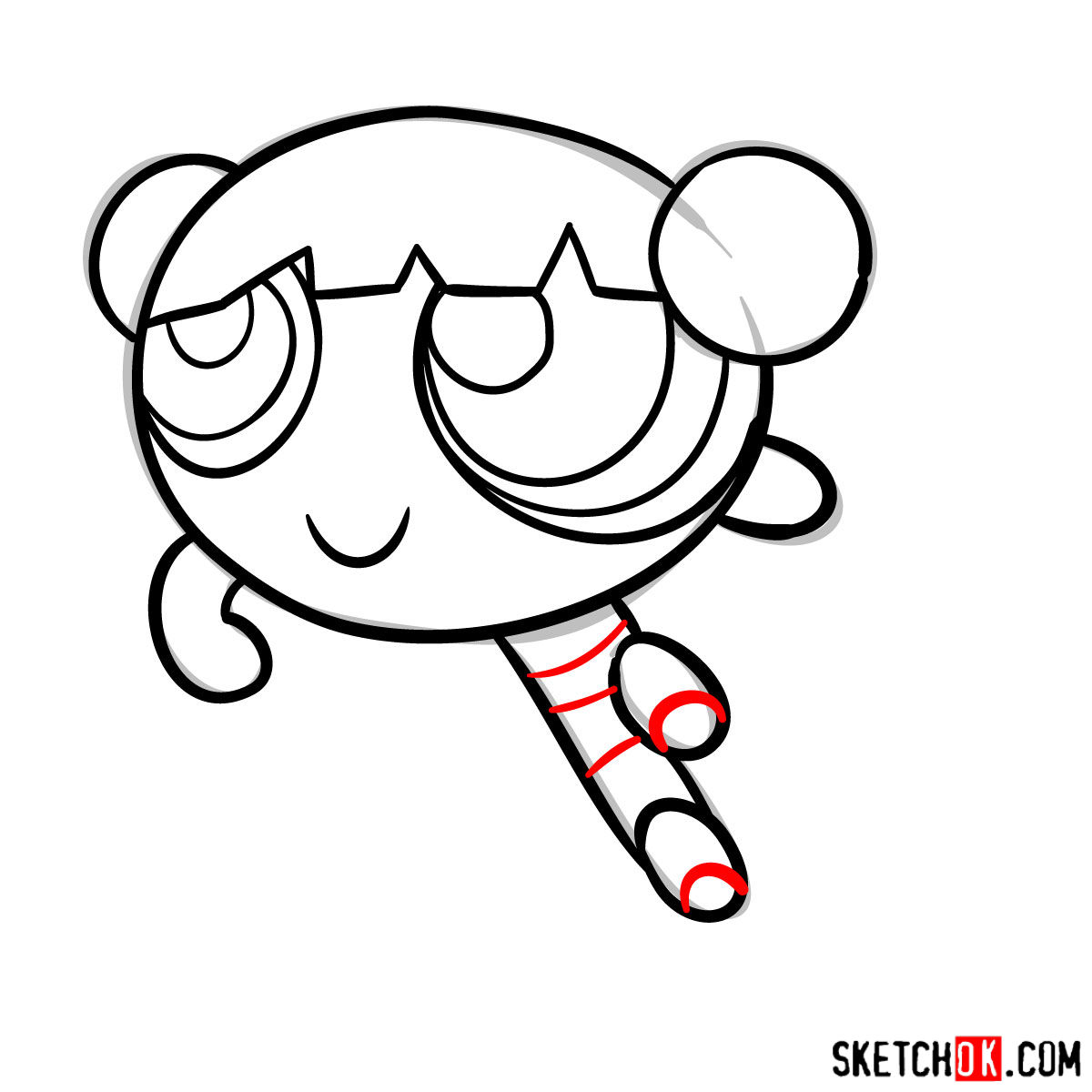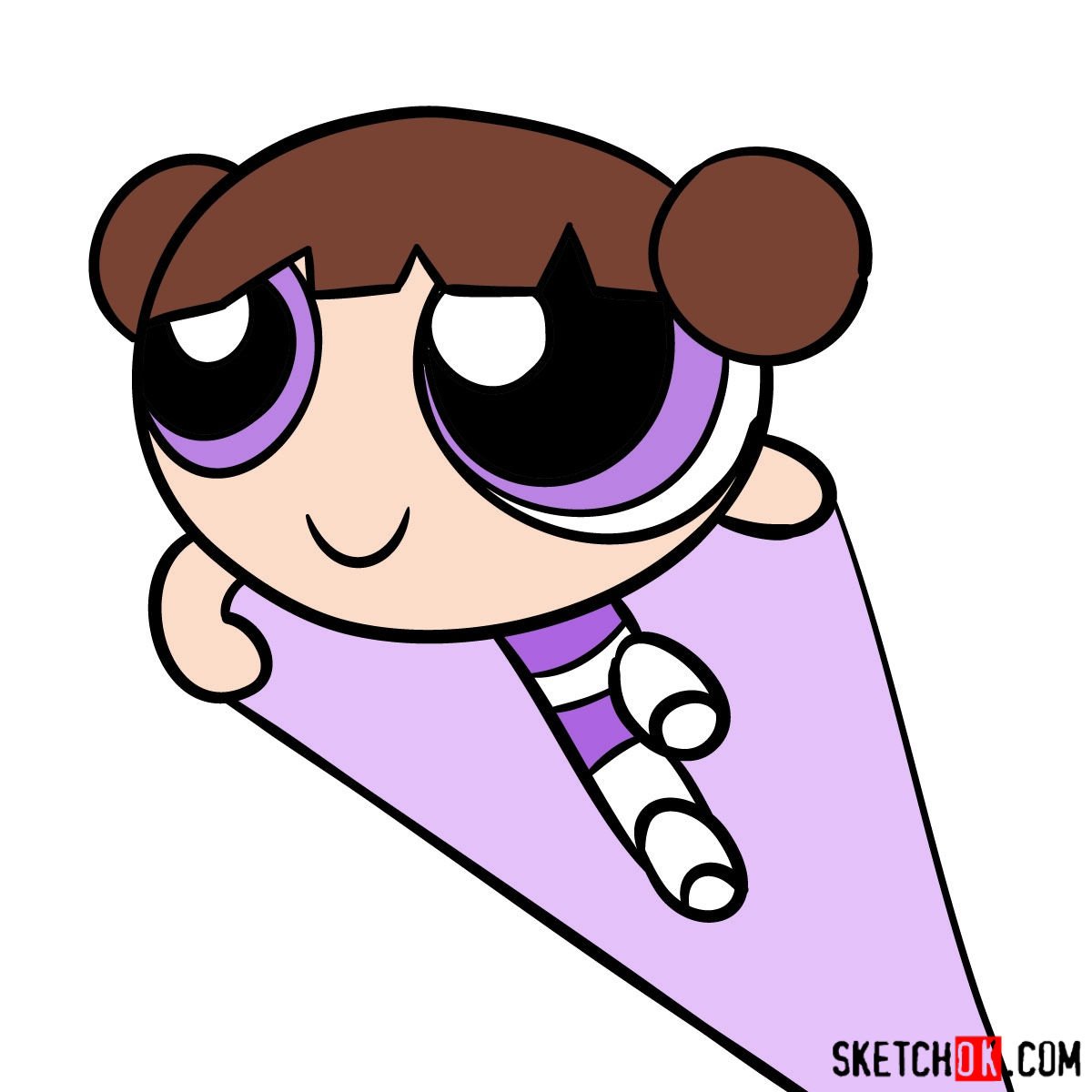 Did You Know?
While Bunny might not be as renowned as her sisters, she has a heart of gold. Her debut in "Twisted Sister" showcased her friendly nature, as she gave her sisters a heartfelt hug. Her misunderstandings and poor grammar, juxtaposed against her pure intentions, make her an intriguing character to sketch and explore.
Embarking on the journey of drawing Bunny can be as exhilarating as diving into the Powerpuff universe itself. As you follow this guide, each stroke brings you closer to mastering the art of sketching Bunny. And remember, every artist has their unique flair, so let your style shine through!
If you found this tutorial helpful, don't hesitate to share the link to our guide. Stay connected and updated with more tutorials by following SketchOk on Facebook, Instagram, and Pinterest.