Hey there, fellow art enthusiast! Are you ready to learn how to draw one of the coolest characters from The Owl House? Amber is a feisty and fashionable owl who never fails to impress. With her stunning appearance and quirky personality, it's no wonder why she's a fan favorite.
But don't worry if you're feeling intimidated by her fabulousness, we've got you covered with our step-by-step guide. So grab your art supplies and let's get started!
Who is Amber and Why Draw Her?
Amber is a recurring character in The Owl House, and she's the perfect addition to any fan art collection. Not only is she a fashion icon, but her unique owl traits make her stand out from other animated characters.
Drawing Amber: Tips and Tricks for Aspiring Artists
Before we dive into the steps, let's go over some tips and tricks for drawing Amber. These techniques will help you capture her essence and add your own personal flair.
Study her character design and take note of her defining features
Experiment with different poses and expressions to bring her to life
Play around with different colors and patterns to make her outfit pop
Don't be afraid to get creative and add your own unique style to the drawing
Step-by-Step Guide to Drawing Amber
Now, it's time for the main event! Our step-by-step guide will take you through the process of drawing Amber, from start to finish. With 29 easy-to-follow steps, you'll be a pro in no time.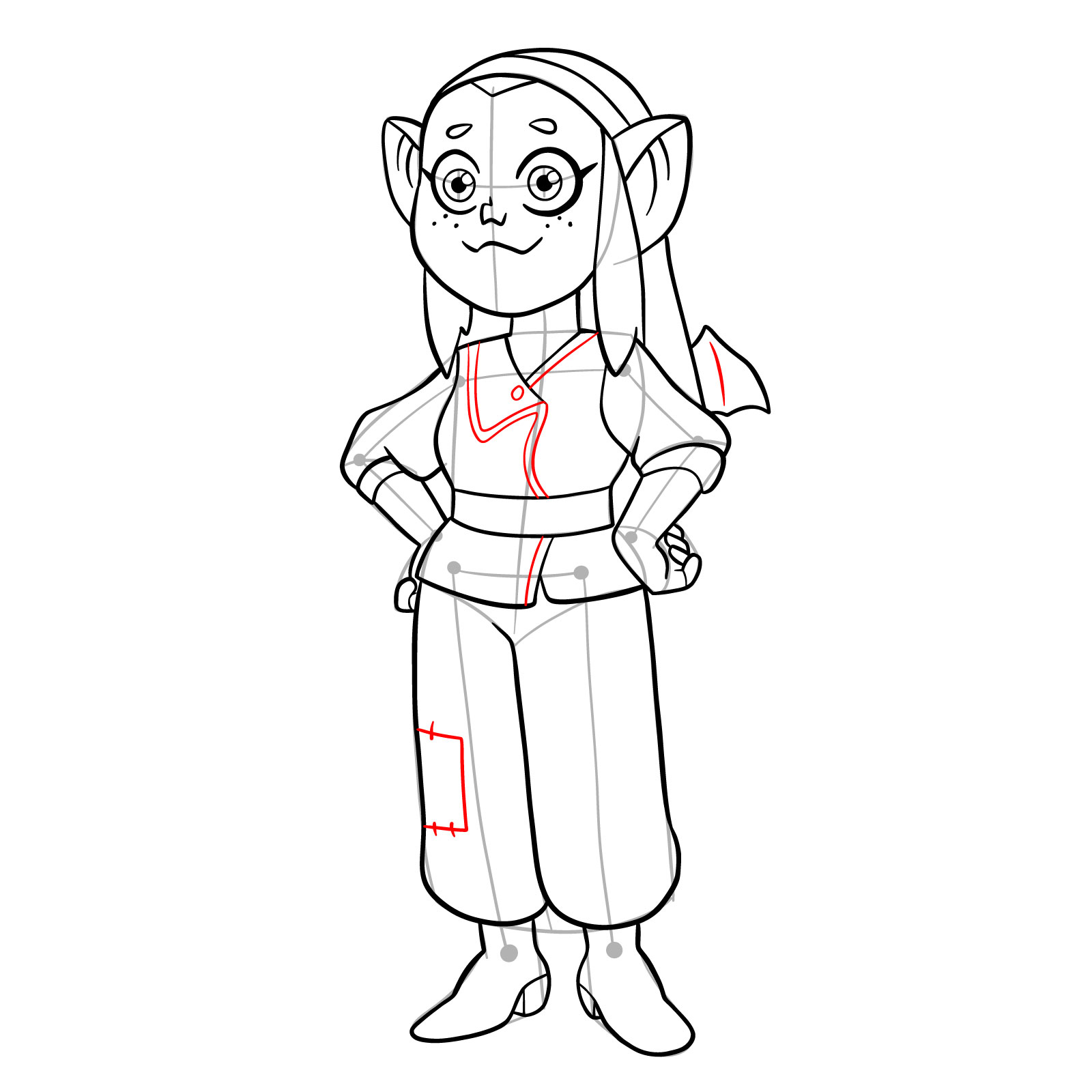 Amber's Friends: More Characters to Draw
Now that you've mastered the art of drawing Amber, it's time to expand your skills and draw her quirky friends! These characters are just as fun and unique as Amber herself, so don't be afraid to let your imagination run wild.
Here are a few characters to consider drawing next:
Hoot, Hoot! You're an Artist"
Congratulations, you did it! You've learned how to draw Amber from The Owl House, and hopefully had a hoot doing it. Keep practicing and exploring your artistic abilities, and who knows, you might just become the next owl fashion icon.
And if you enjoyed this guide, consider supporting us by buying us a coffee. Your donation will help us continue to create amazing art content for aspiring artists like you. Happy drawing!