The captivating world of Shimmer and Shine has introduced us to various enchanting characters. One such charming being is Parisa, Leah's treasured pet Zahramay fox. With her intrinsic ability to become almost invisible and her gift of speech, Parisa stands out. This guide is all about illustrating how to draw Parisa in easy-to-follow steps.
Foxy Features: Parisa's Unique Appearance
Before diving into the drawing process, it's crucial to grasp the distinctive features of Parisa:
Overall Color: Predominantly purple fur, with a gradient that gets lighter on her underside and darker on her back.
Eyes: Mesmerizing blue orbs that shimmer with wisdom.
Special Traits: Apart from her captivating color, Parisa's magical ability to camouflage gives her a unique edge.
While drawing Parisa, you could also consider adding other related characters like Leah, Shimmer, or Shine, enriching the scene and making it even more magical.
Understanding the Sketch Guide
Our drawing guide incorporates a brilliant color-coding system to streamline your drawing process:
Red Color:

Represents the current drawing step, directing your focus.

Black Color:

Highlights the lines you've already drawn in prior steps.

Grey Color:

Displays the basic proportionate sketch, crucial for the foundation of your drawing.
The guide is broken down into 10 insightful steps. Beginning with a basic sketch to get the proportions right, it advances methodically, leading to a comprehensive drawing of Parisa. Once satisfied, artists have the option to ink the sketch, but remember to wait for the ink to dry before erasing the preliminary pencil lines to prevent any smudging.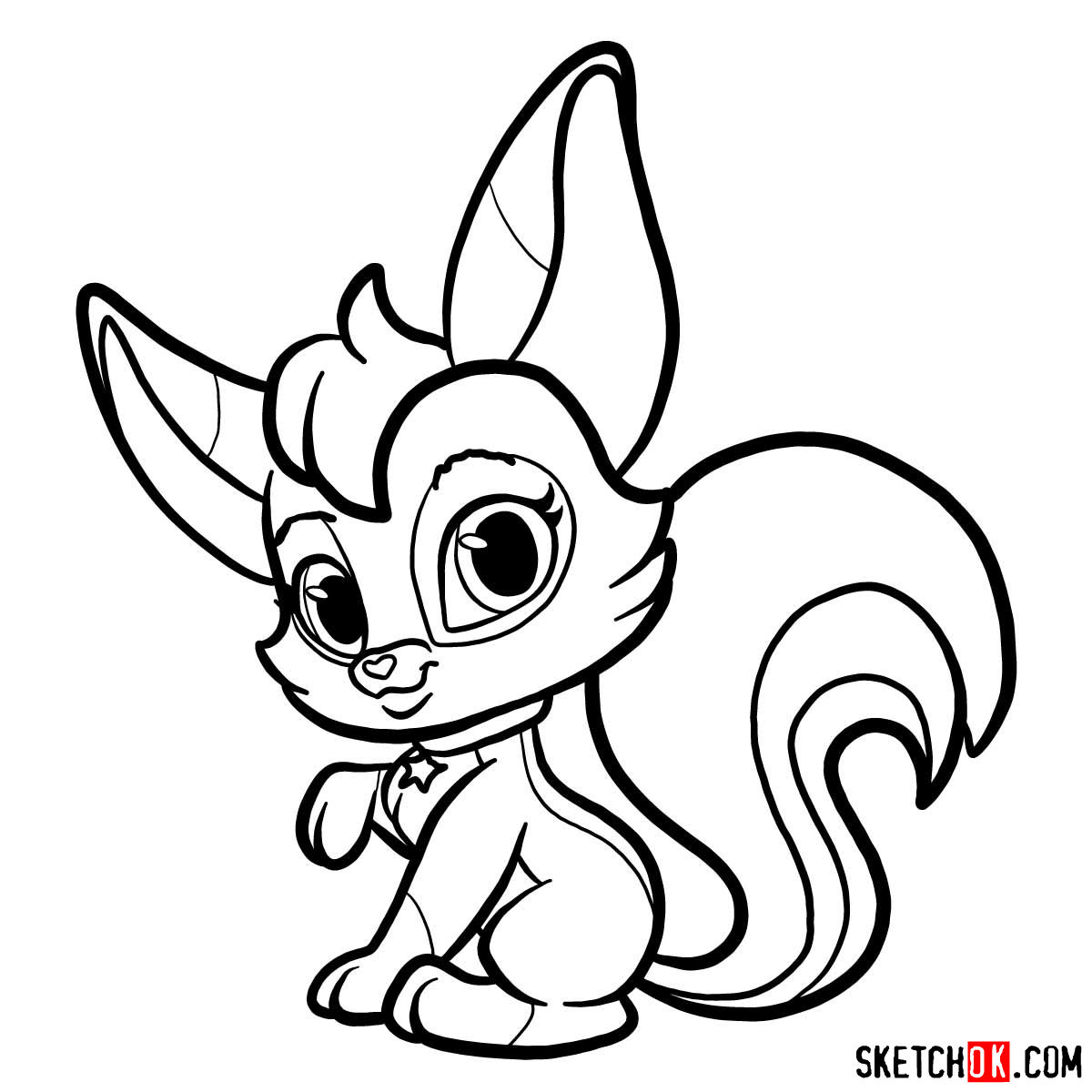 I genuinely hope this guide assists you in bringing Parisa to life on your canvas. By sharing this guide on platforms like Facebook, Instagram, or Pinterest, you can help fellow artists discover the joy of drawing this magical creature.
Your support is invaluable. Donations not only help maintain this project but also allow you to suggest fresh tutorial ideas and ensure that artists worldwide continue to receive free drawing guides. If you've benefited from this tutorial, please consider donating. Together, we can keep the artistic spirit alive and thriving. Remember, each stroke counts when it comes to how to draw Parisa or any other character!