Shimmer and Shine has graced our screens with delightful characters, one of which is Nazboo—a dragon with a heart as vast as his goofiness. If you've ever wanted to draw this charming creature, our guide is the perfect companion to help you master how to draw Nazboo.
Character Essence: Key Points for Drawing Nazboo
Before we delve into the technicalities of the drawing process, let's familiarize ourselves with Nazboo's core visual attributes:
Appearance: Nazboo is mostly teal with subtle variations in shades, with violet scales adorning his head and tail, and light blue scales on his back.
Eyes: Captivating purple eyes that often mirror his emotions.
Horns and Features: Purple and white horns, blue toes, and characteristic freckles give Nazboo his distinctive look.
Considering adding more characters? Why not try sketching Shimmer and Shine themselves to complete the magical ensemble?
Decoding the Guide's Color Palette
Our step-by-step illustrations employ a simple color coding system to aid your drawing journey:
Red Color:

This represents the lines you should be focusing on for the current step.

Black Color:

These lines show what you've already sketched in the previous steps.

Grey Color:

The basic proportionate sketch to guide the structure of Nazboo.
The guide comprises 12 comprehensive steps, beginning with a foundational sketch. By the culmination of the guide, you'll be prepared to ink your drawing. Remember to wait for the ink to dry before erasing any pencil marks to prevent smudging.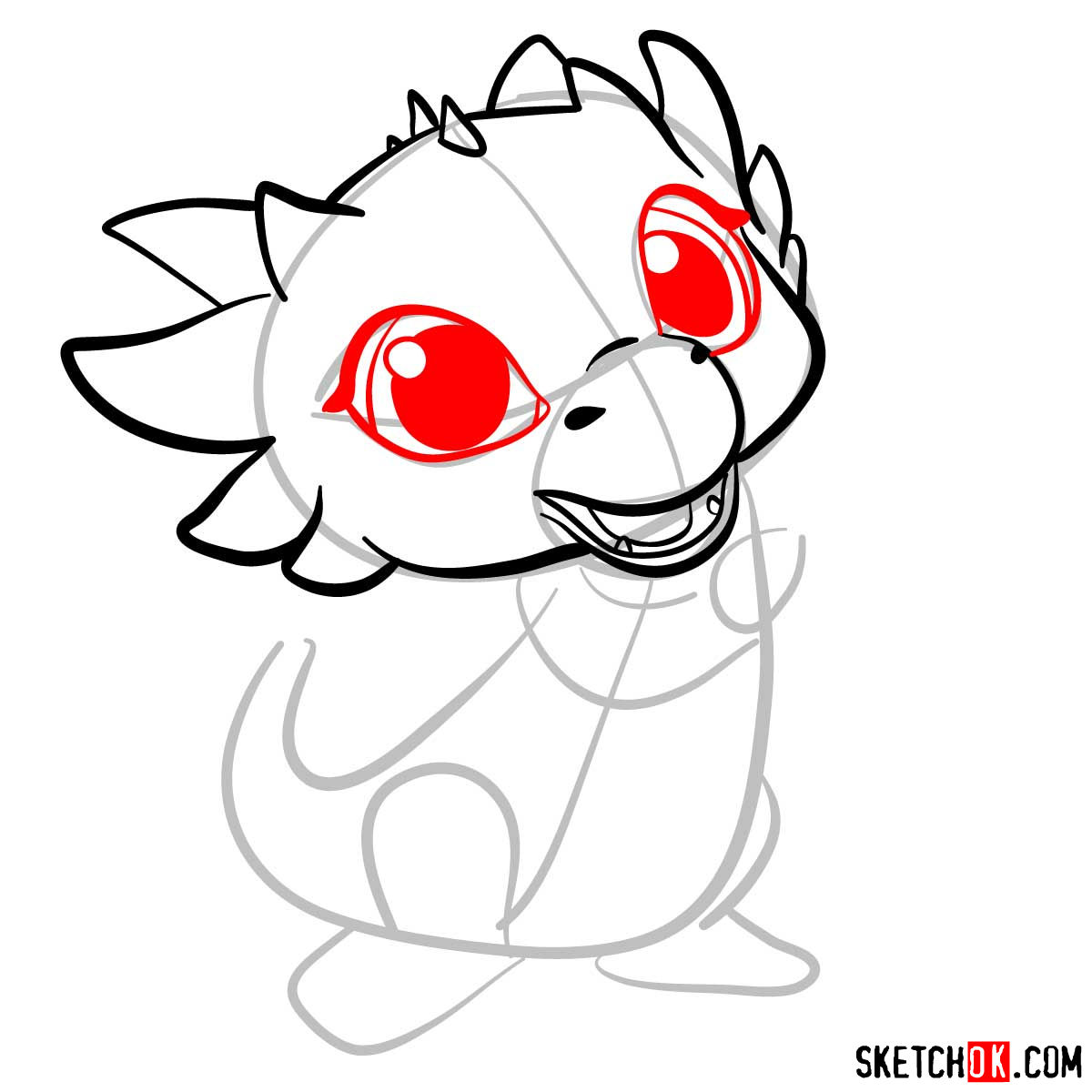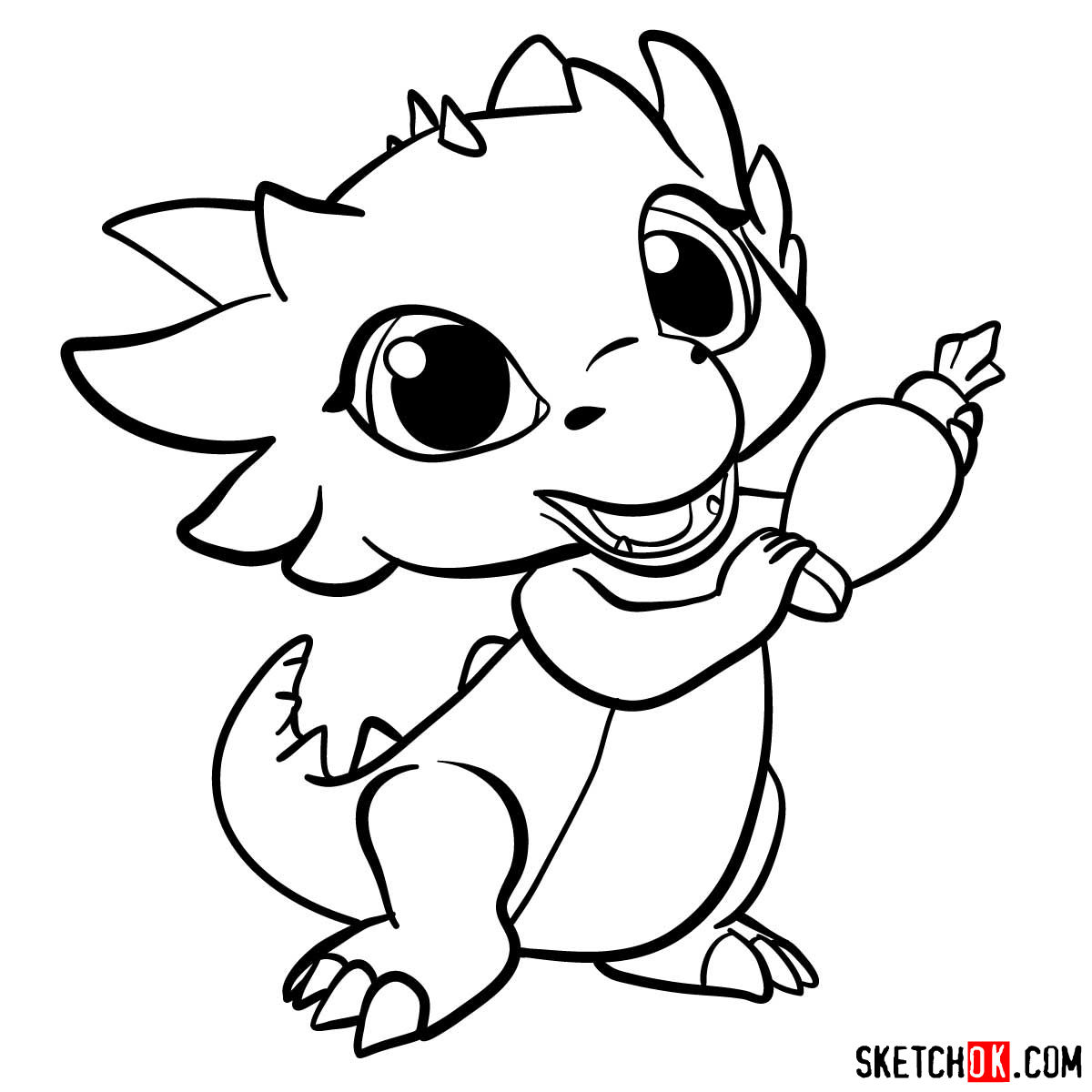 Thank you for allowing me to guide you on this artistic endeavor. By learning how to draw Nazboo, you've not only honed your drawing skills but also deepened your connection with the world of Shimmer and Shine. If this tutorial aided you, consider donating. Your support helps in curating more free drawing guides. Don't forget to follow us on Facebook, Instagram, and Pinterest. By contributing, you can suggest new tutorial ideas and ensure the continuation of projects like these.