Stepping into the world of cartoons, one can hardly miss the iconic duo of Scooby-Doo and his best friend Shaggy Rogers. Together, they've captivated audiences with their thrilling adventures and comical mishaps. If you've ever wondered how to draw Scooby-Doo and Shaggy together, you're in for an artistic treat today!
Essential Elements: Scooby & Shaggy's Appearance
Scooby-Doo: A quadruped, brown-coated dog with black spots and an expressive face. He occasionally displays human-like features such as opposable thumbs, making him a unique character to draw.
Shaggy: A lanky teenager with a long neck, whiskers forming a slight goatee, and typically seen in a green V-neck shirt and brown pants. His expressions often range from frightful to humorous.
Drawing Scooby and Shaggy also opens the door to introducing their fellow mystery solvers: Velma, Daphne, and Fred. Each character brings their own charm and can be a delightful addition to your artwork.
About This Guide
Understanding the guide is paramount to a successful drawing. This guide is divided into 18 comprehensive steps, with the first steps for each character focusing on setting the basic proportions using light pencil strokes.
Red Color:

Represents the current step you should be focusing on.

Black Color:

Showcases the lines you have previously drawn.

Grey Color:

Demonstrates the basic proportion sketch. This is the foundational layer, helping ensure the accuracy of your drawing.
Once your sketch is complete, you can opt to ink it. Using a fine tip pen, trace over your pencil lines to give your drawing a polished look. However, always ensure the ink dries completely before erasing the pencil sketch to avoid any smudges.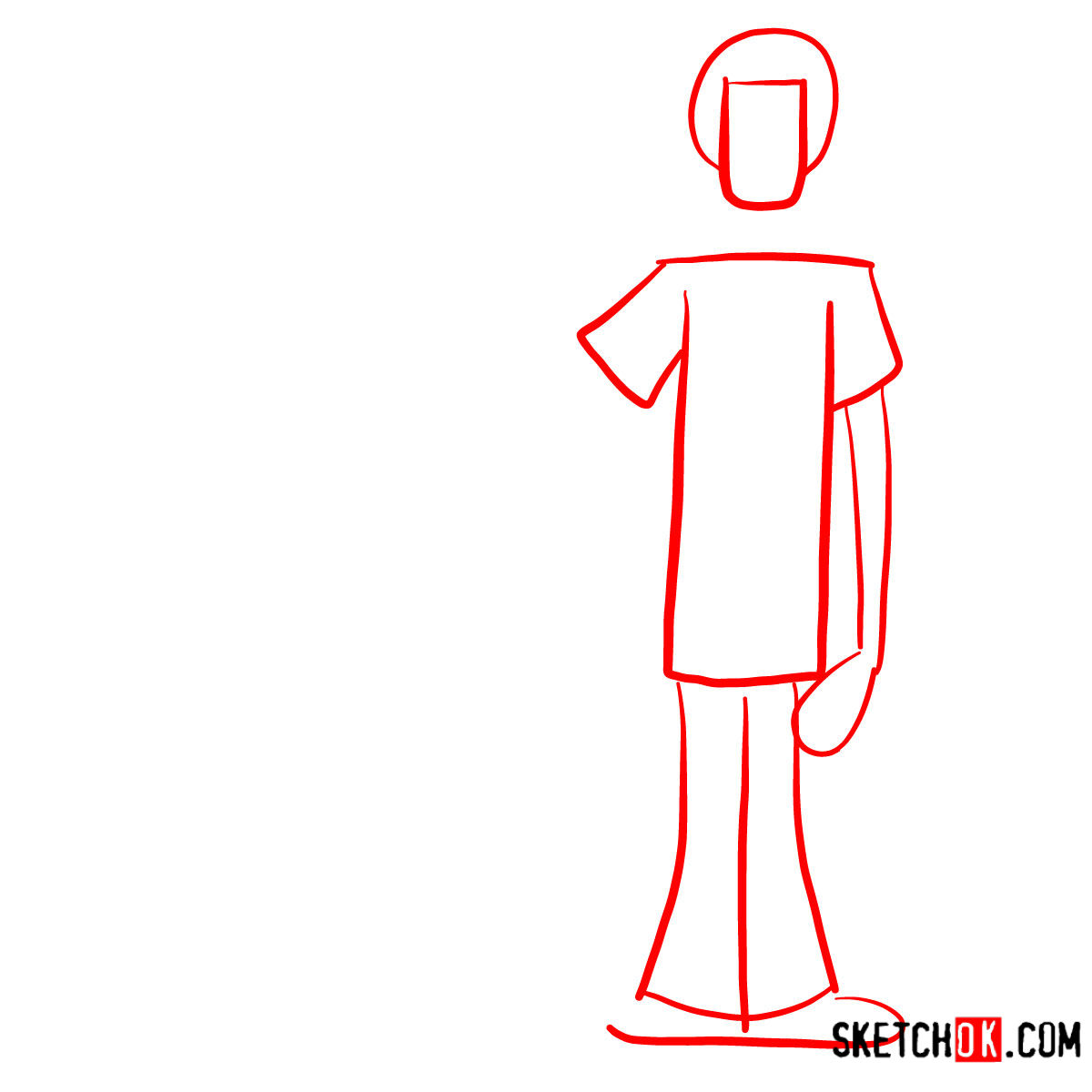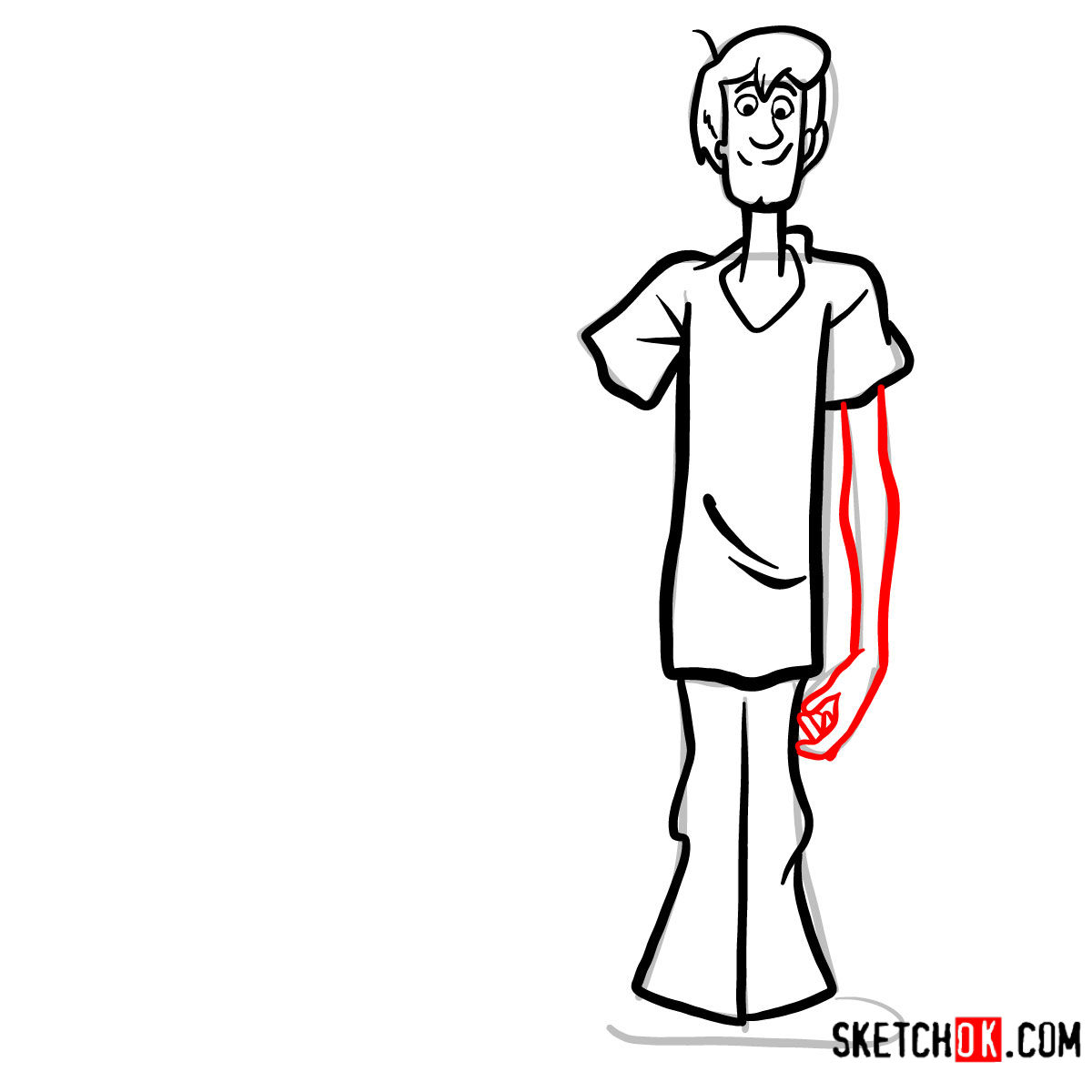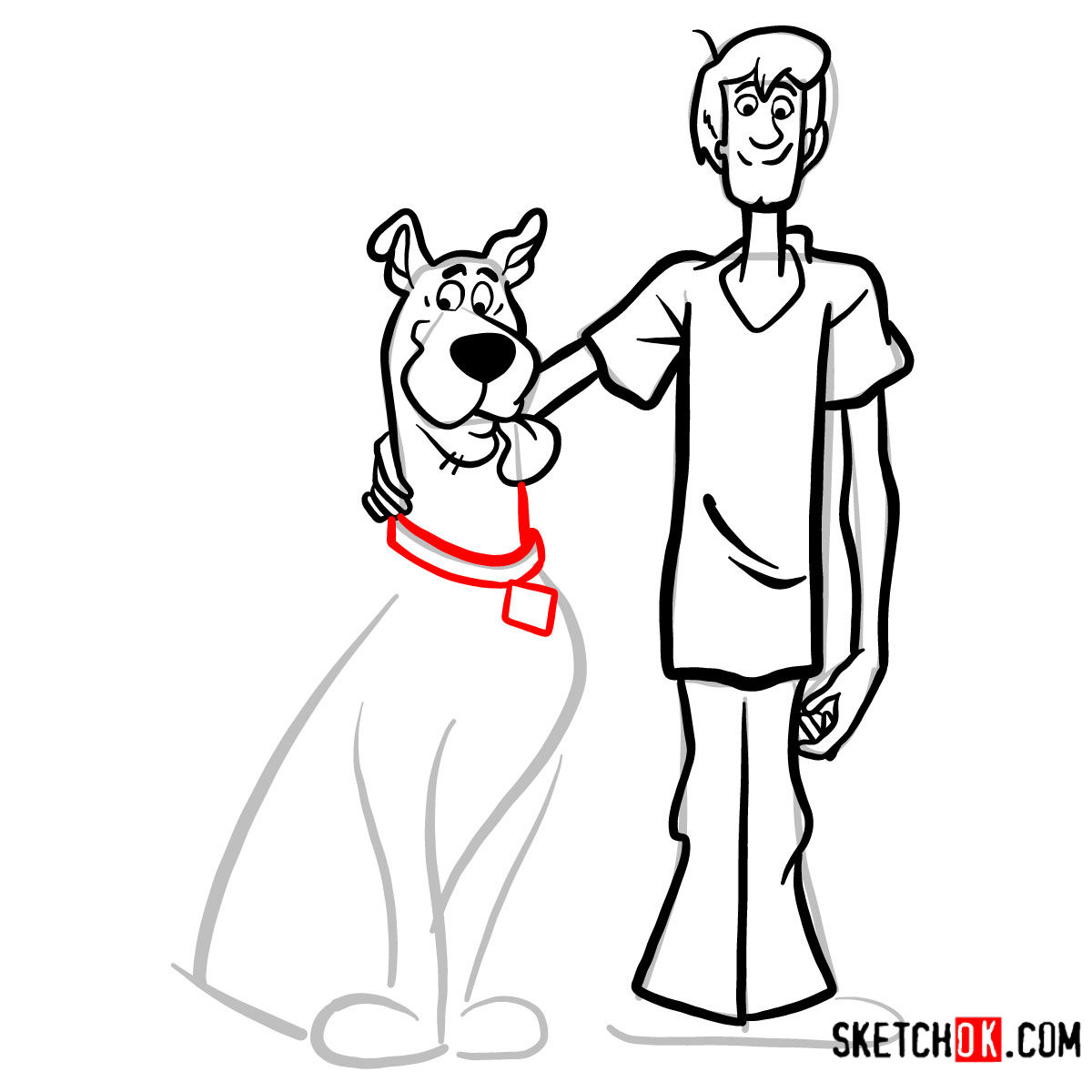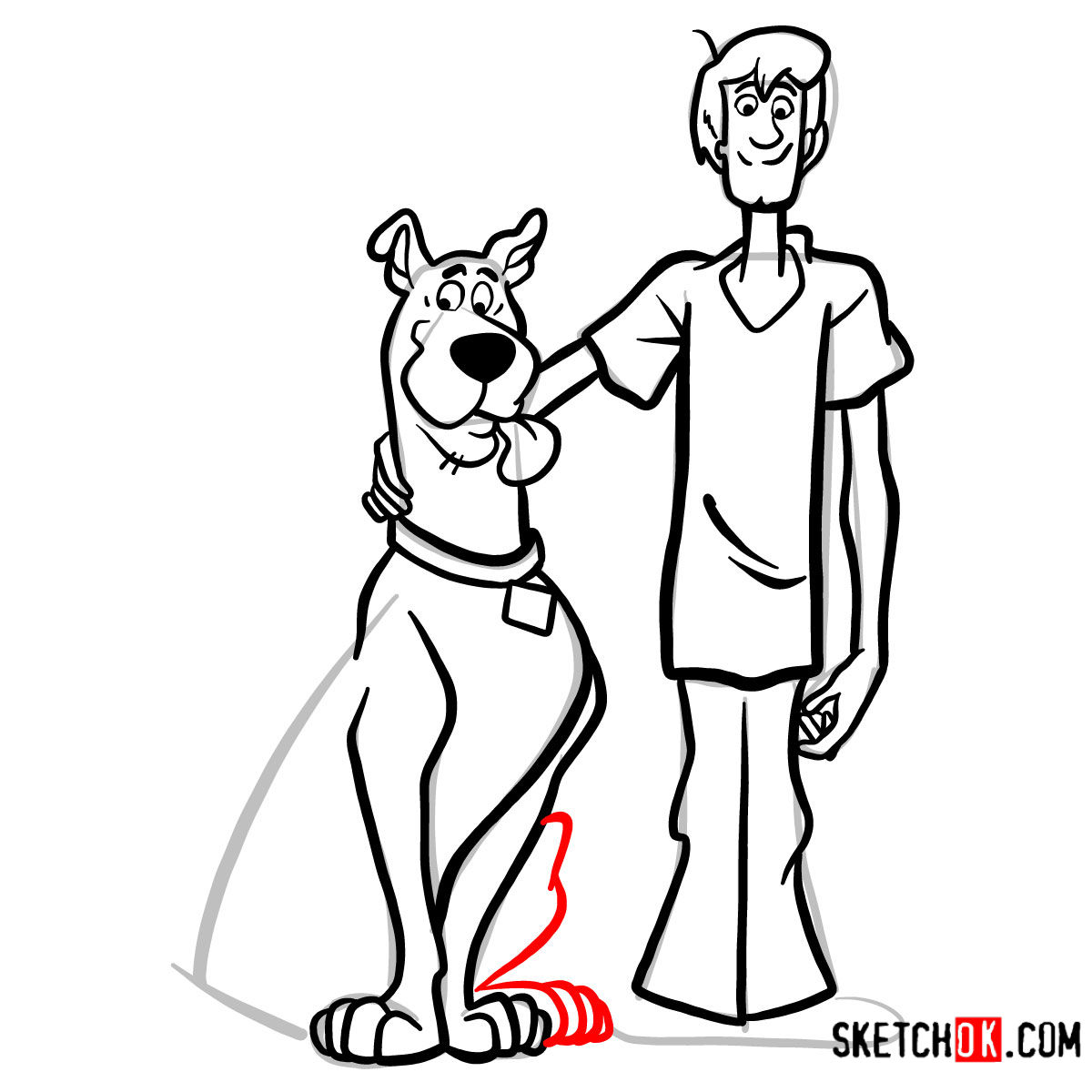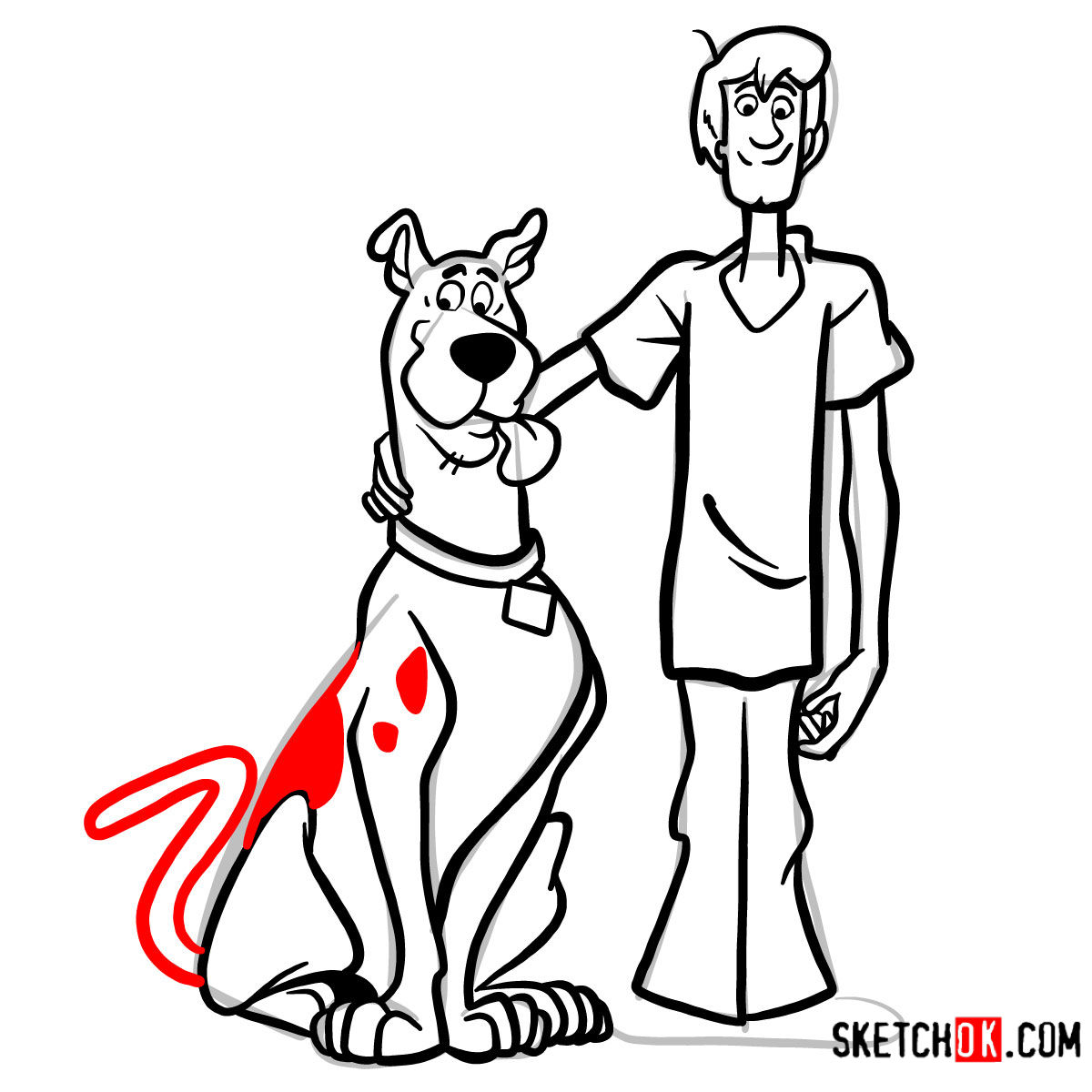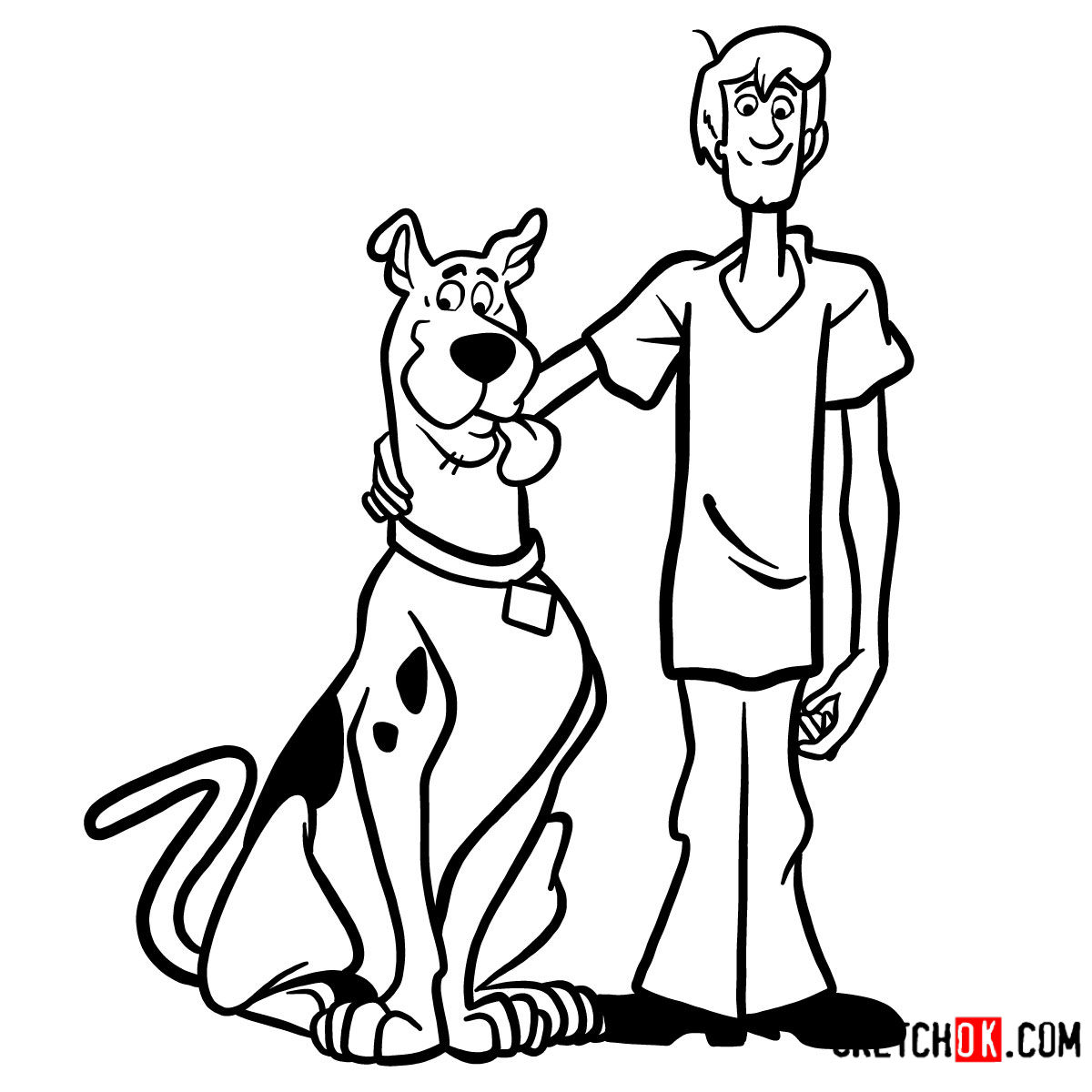 Drawing is more than just a hobby; it's a journey. As you learn how to draw Scooby-Doo and Shaggy together, remember to share your artwork and inspire others. If you appreciate the effort behind this guide and wish to see more content, consider supporting SketchOk on Buy Me a Coffee. Donations not only sustain the platform but also allow you to suggest topics for future tutorials. Such suggestions are greatly valued and prioritized.
Stay connected with the artistic journey on Facebook, Instagram, and Pinterest. Together, let's spread the joy of drawing far and wide!