The art of drawing is more than just lines on paper; it's about bringing characters to life. Daphne Blake, the fashion-forward and ever-so-stylish member of Mystery Inc., is one such character that many artists aspire to draw. Known for her chic outfits and trademark red hair, Daphne is a staple in pop culture and animation history. In this guide, you'll learn how to draw Daphne Blake and get a glimpse into the nuances that make her stand out.
Character's Appearance and Focus Points
Signature Red Hair: Daphne's shoulder-length red hair is one of her most iconic features. Ensure you capture its vibrancy and flow.
Fashion-forward Outfit: Her purple dress, accessorized with a green scarf and purple headband, encapsulates her sense of style.
Hourglass Figure: Daphne's silhouette is distinct, so be attentive to her proportions and posture.
Confident Stance: Over time, Daphne grew more confident, and this should reflect in her posture. Don't forget her pink pantyhose and purple shoes to complete the look!
If you've mastered drawing Daphne, why not expand your artistic repertoire? Consider sketching other members of the gang, like Scooby-Doo or the ever-hungry Shaggy, to complete your Mystery Inc. collection.
About the Guide
Understanding the color-coding of this guide will be essential to your success:
Red Color:

This represents the current step you should focus on.

Black Color:

Illustrates the lines you've already drawn in previous steps.

Grey Color:

Demonstrates the basic structure sketch for proportions. Remember, the initial step is about laying this foundation.
Our guide comprises 11 comprehensive steps. After mastering the sketch, if you're inclined to ink it, ensure the ink dries completely before erasing the pencil lines. This helps in maintaining the clarity and neatness of the artwork.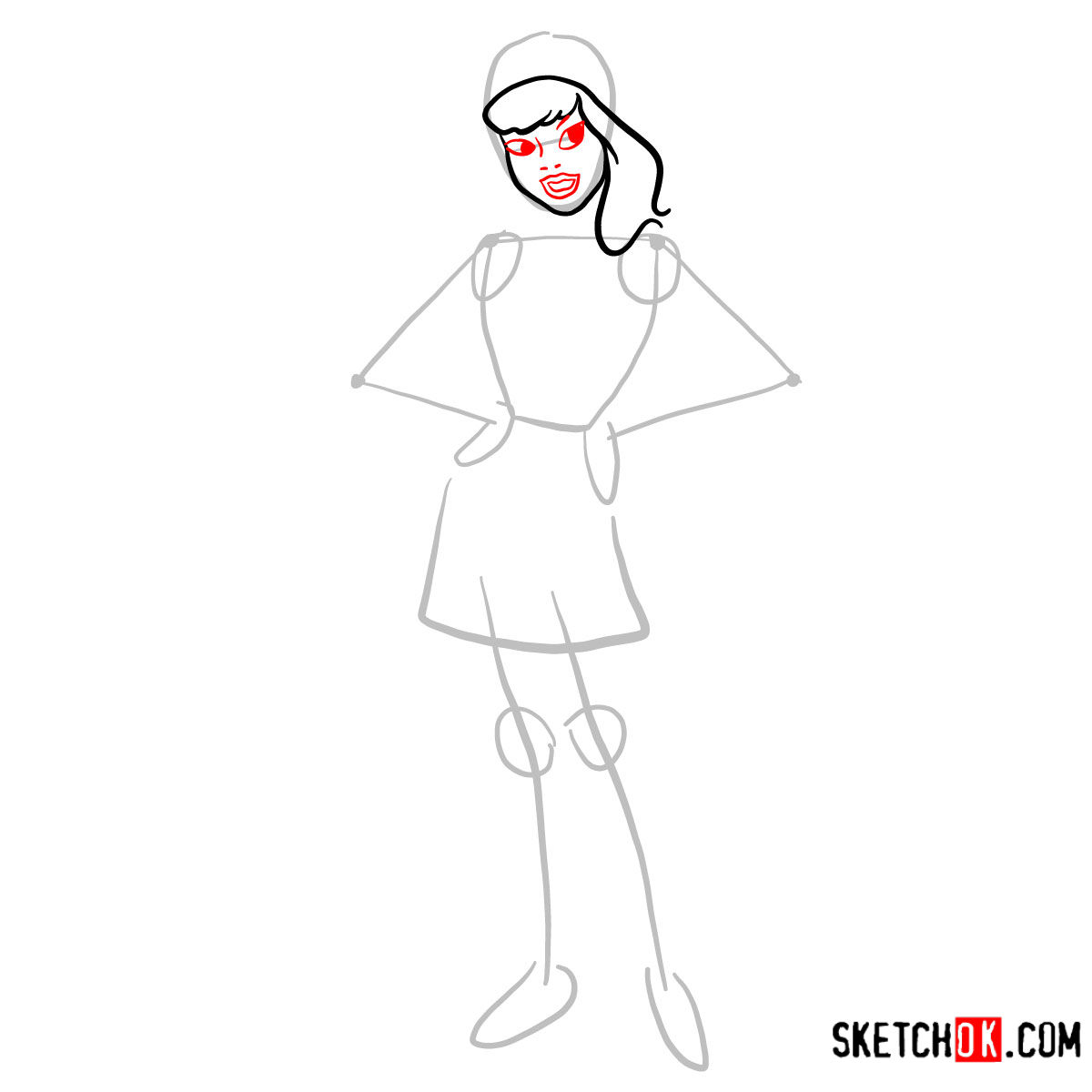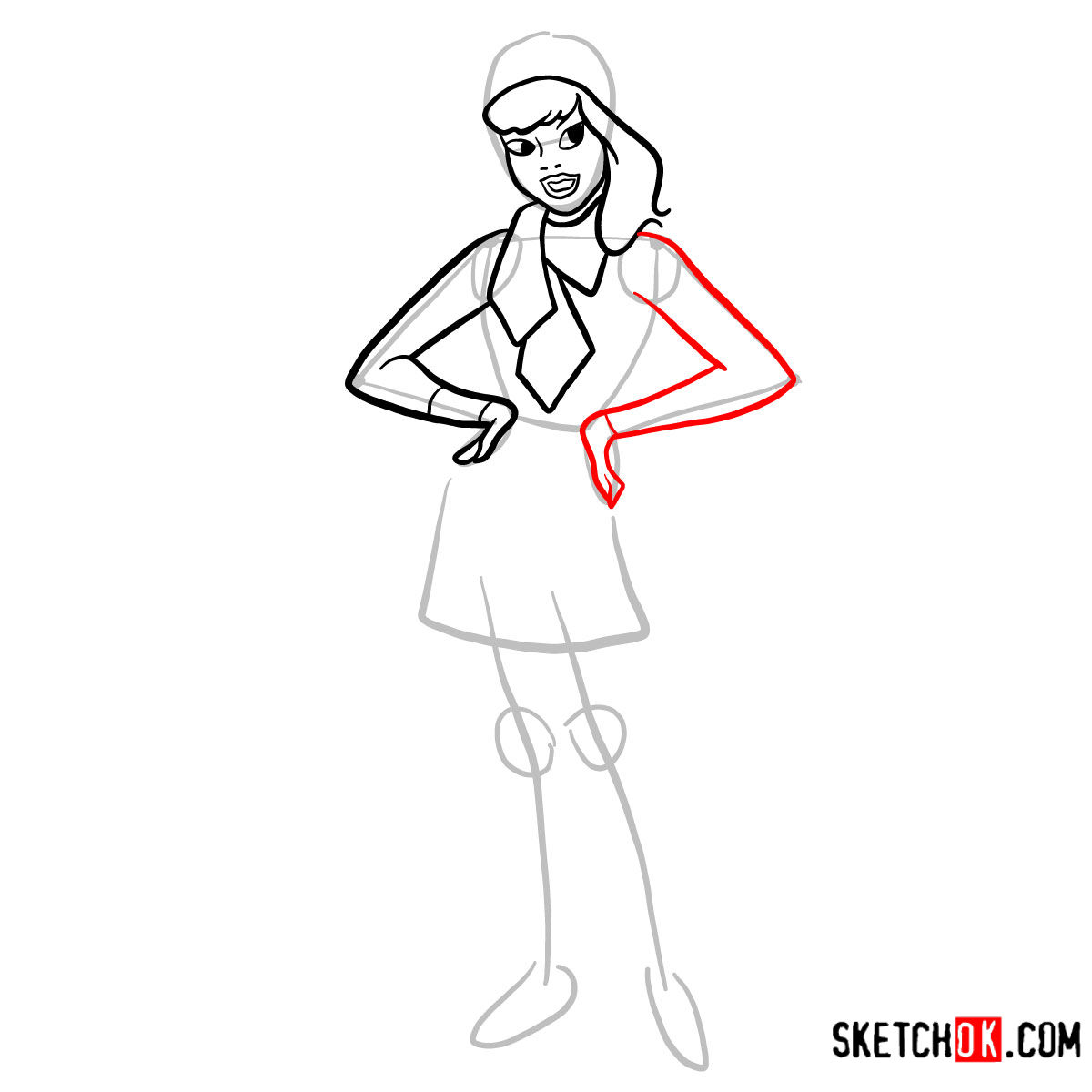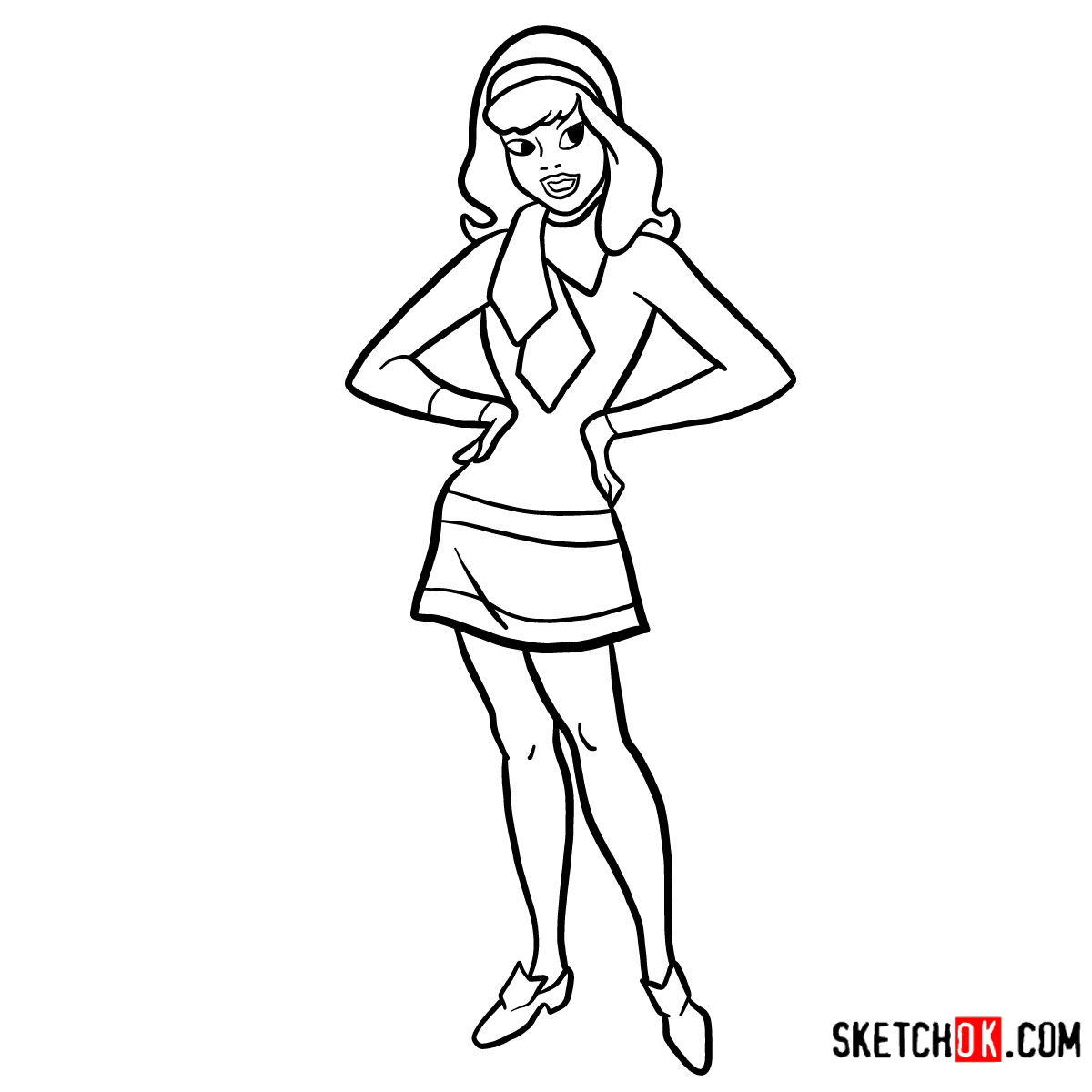 Thank you for trusting this guide on how to draw Daphne Blake. Drawing is not just an art, but a journey of understanding and portrayal. If you found this tutorial helpful, consider sharing the link with other budding artists. And hey, if you'd like to support me further and suggest future topics, feel free to donate. Your suggestions will be prioritized and will help in creating more such content. Don't forget to follow on Facebook, Instagram, and Pinterest for more artistic insights. Happy sketching!