Are you a fan of the irreverent humor and edgy attitude displayed by Rick Sanchez, the brilliant yet morally questionable scientist from the animated series Rick and Morty? If so, you've come to the right place! In this blog post, we will guide you through how to draw Rick Sanchez showing his middle finger, a gesture that truly captures his bold and unapologetic personality. So, let's get started!
Rick Sanchez, Morty Smith's eccentric grandfather, has become an iconic character in popular culture due to his intelligence, wit, and devil-may-care attitude. Throughout their interdimensional adventures, Rick and Morty encounter a host of bizarre and fascinating characters such as Beth, Jerry, and fan favorites like Birdperson, and Squanchy. By learning how to draw Rick Sanchez showing his middle finger, you'll be tapping into the essence of his character and the unconventional spirit of the show.
Channel Rick's Attitude: Tips for Drawing Rick Sanchez Showing His Middle Finger
To successfully capture Rick's audacious gesture, follow these essential tips that will set you on the path to creating an expressive and dynamic sketch:
Study Rick's character design: Familiarize yourself with his unique facial features, hairstyle, and outfit to create an accurate portrayal.
Use reference images: Find screenshots or images of Rick's various expressions and poses to guide your drawing and understand his body language.
Break down the gesture: Analyze the mechanics of the hand gesture and understand the positioning of each finger to accurately depict the middle finger extended.
Emphasize facial expressions: Rick's facial expression is crucial in conveying his attitude. Capture his trademark grin or furrowed brow to amplify the impact of the gesture.
Add context: Consider incorporating other elements from the show or characters like Morty, Summer, or Mr. Meeseeks reacting to Rick's gesture.
Practice, practice, practice: Keep refining your drawing skills to improve your ability to convey emotions, gestures, and expressions in your artwork.
With these tips in mind, you're now equipped to create a daring and dynamic sketch of Rick Sanchez showing his middle finger that will impress Rick and Morty fans alike.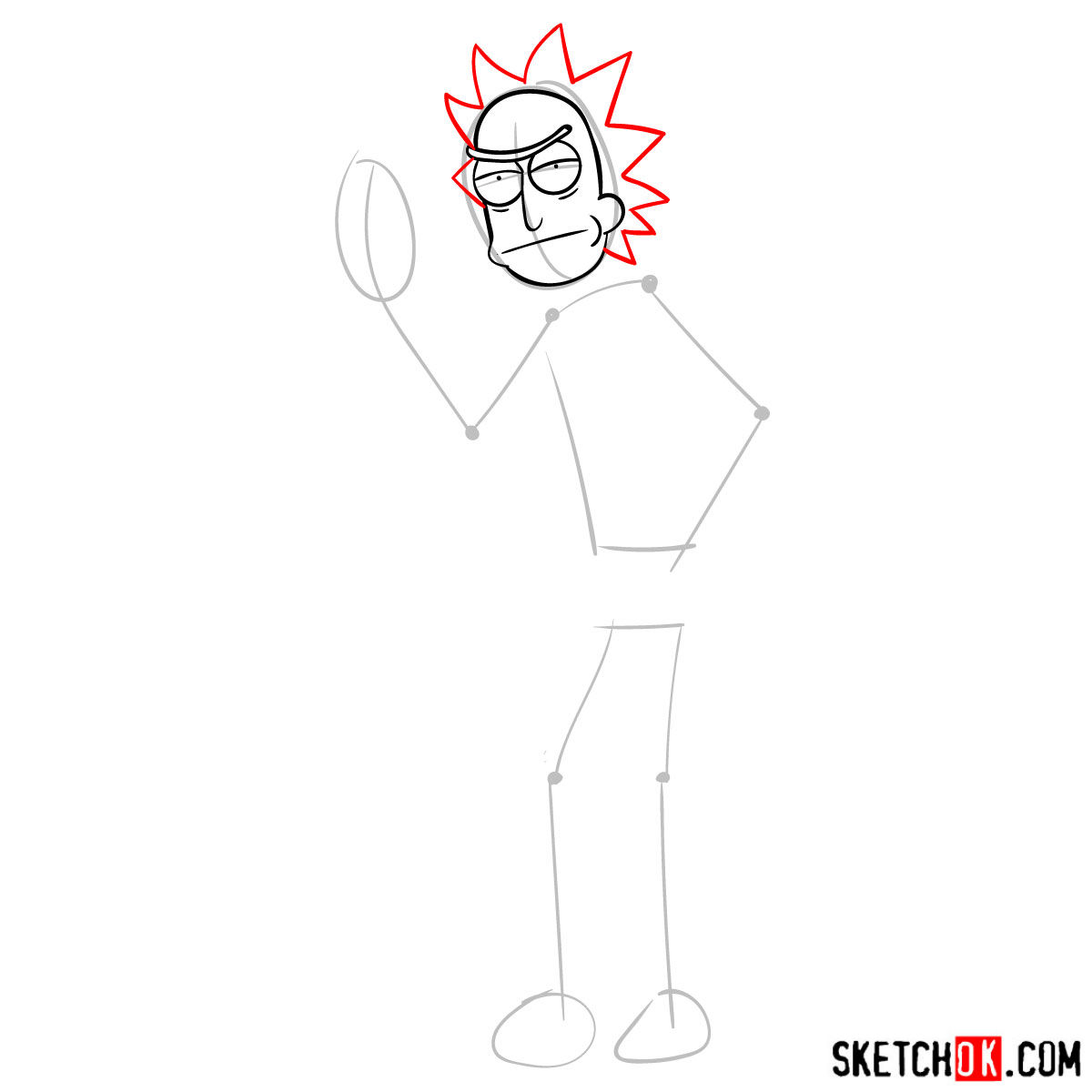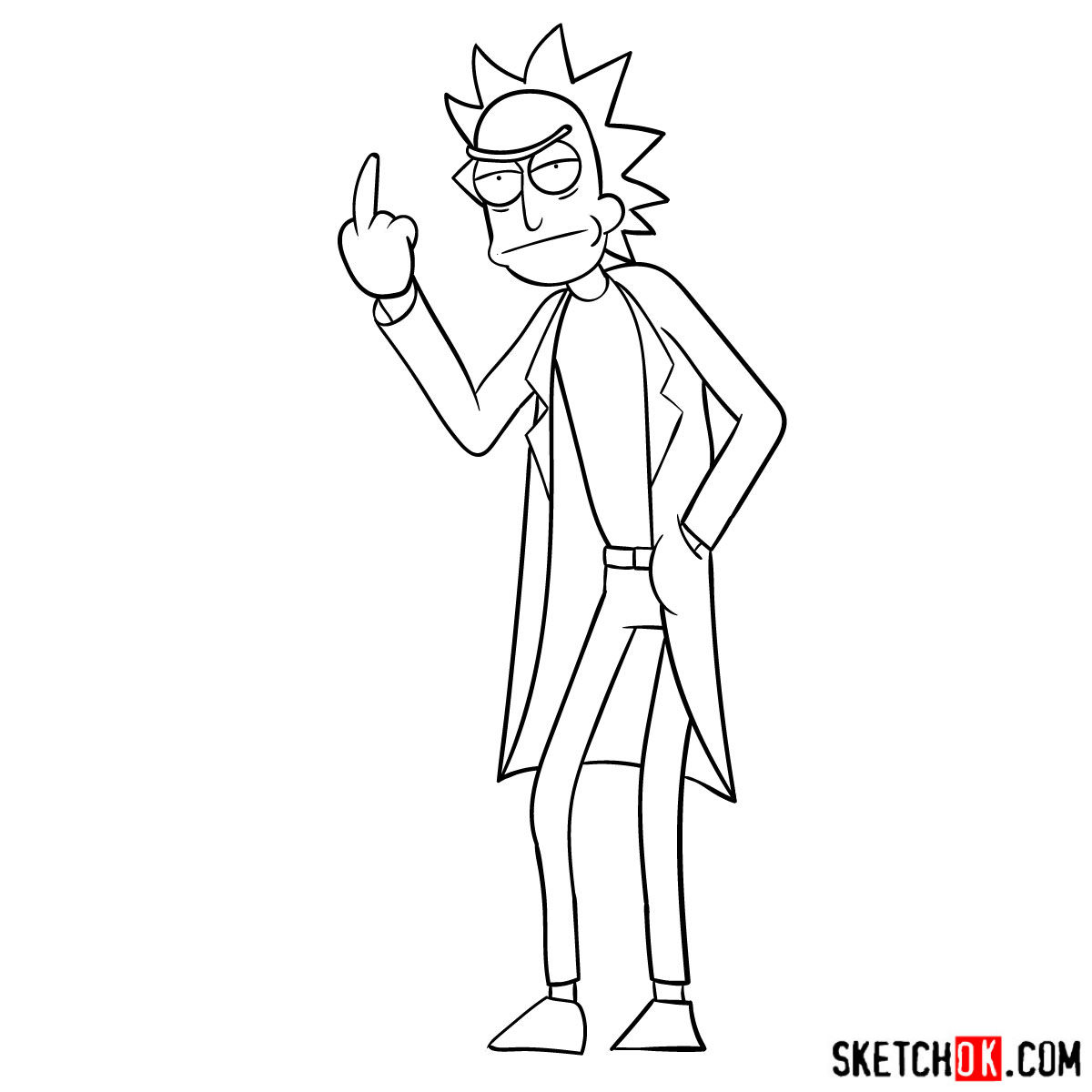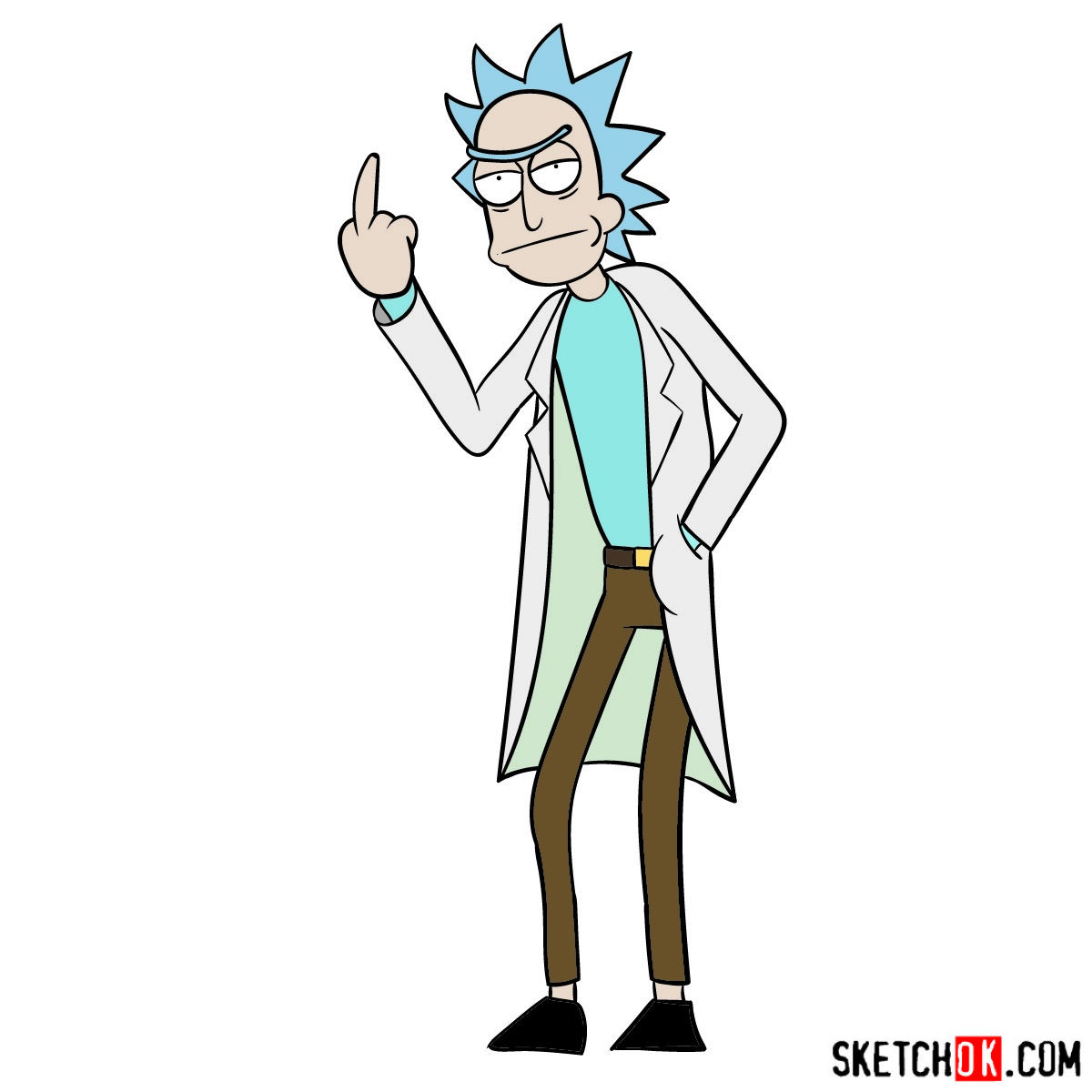 Share Your Bold Creation: Rick Sanchez Showing His Middle Finger
After completing your Rick Sanchez drawing, it's time to share your audacious artwork with the world! Showcase your creativity by exploring other edgy or humorous scenes from the Rick and Morty universe, featuring characters like Evil Morty, Scary Terry, or even the Galactic Federation. The more you immerse yourself in this unique world, the more your artistic skills will flourish.
If you found this guide valuable and would like to support our artistic content, please consider buying us a coffee! Your contributions enable us to create more in-depth tutorials and guides for passionate artists like yourself. Remember, practice is key, and with dedication and enthusiasm, you can achieve remarkable artistic success!