Are you a fan of the hit animated series Rick and Morty and eager to learn how to draw Morty Smith, one of the show's main characters? You've come to the right place! In this comprehensive guide, we will delve into Morty's character and provide you with advice on capturing his unique essence in your drawings. Get ready to embark on an artistic adventure and discover how to draw Morty Smith like a pro!
Morty Smith, the teenage grandson of mad scientist Rick Sanchez, often finds himself on interdimensional escapades filled with danger, hilarity, and life lessons. Throughout the series, Morty encounters numerous memorable characters such as his sister Summer, his parents Beth and Jerry, and friends like Mr. Meeseeks and Squanchy. As you explore Morty's world, you'll have plenty of inspiration for your artwork, capturing the essence of these iconic characters in your sketches.
Top Tips for Drawing Morty Smith
Before you begin sketching Morty Smith, consider these helpful tips to ensure an authentic and captivating representation:
Analyze Morty's distinct features: Pay close attention to his facial expressions, hair, and wardrobe to accurately capture his appearance.
Collect reference images: Gather screenshots or images of Morty from various angles and episodes to maintain consistency in your drawing.
Start with basic shapes: Deconstruct Morty's form into simple shapes and lines to build a solid foundation for your sketch.
Emphasize proportions: Ensure each element in your drawing is proportionate and well-placed relative to the others.
Experiment with line weight: Varying line weights can add depth and dimension to your artwork.
Enjoy the journey: Remember, drawing should be a fun and enjoyable activity, so take your time and savor the process.
With these expert tips in mind, you're well on your way to creating an outstanding sketch of Morty Smith that will surely impress any Rick and Morty fan.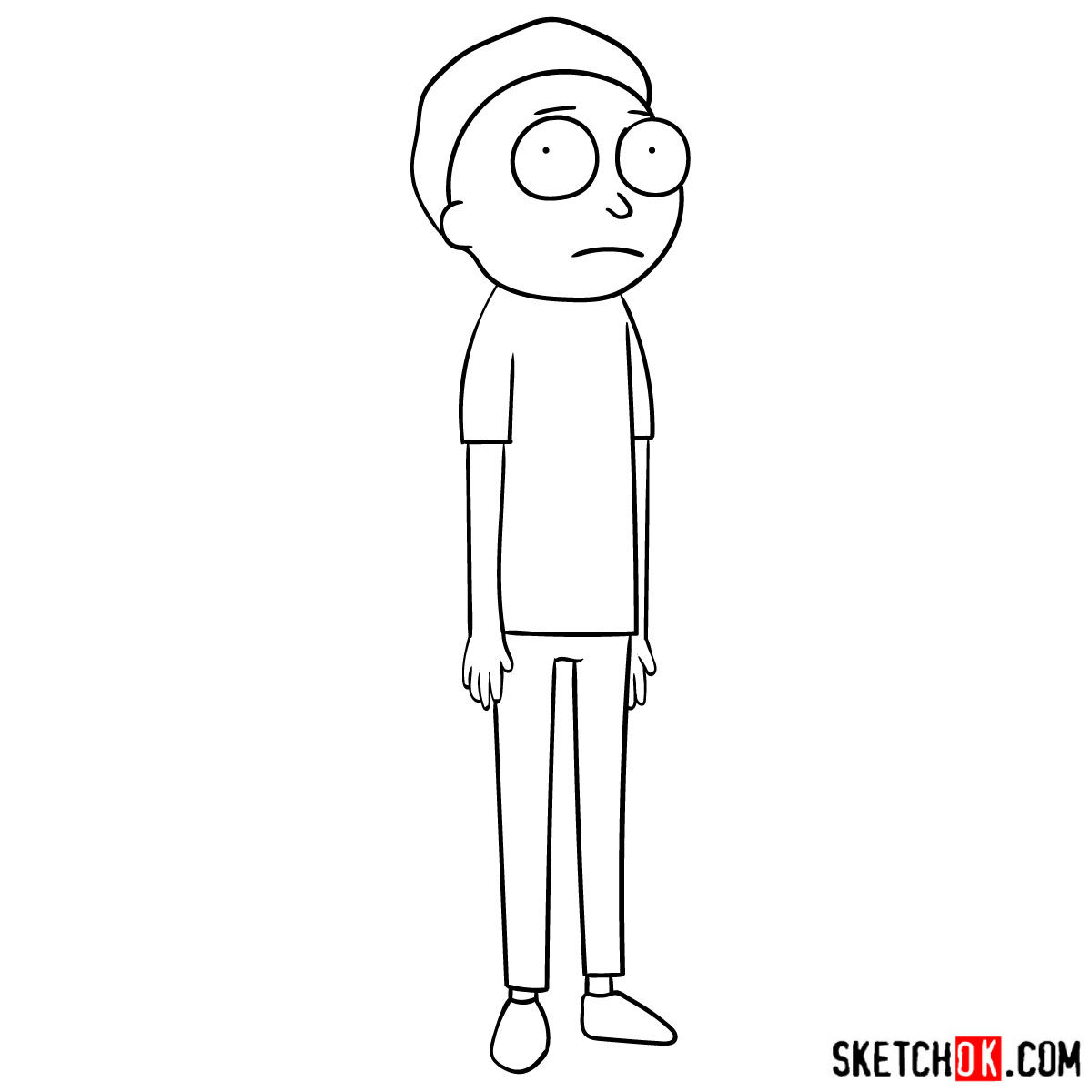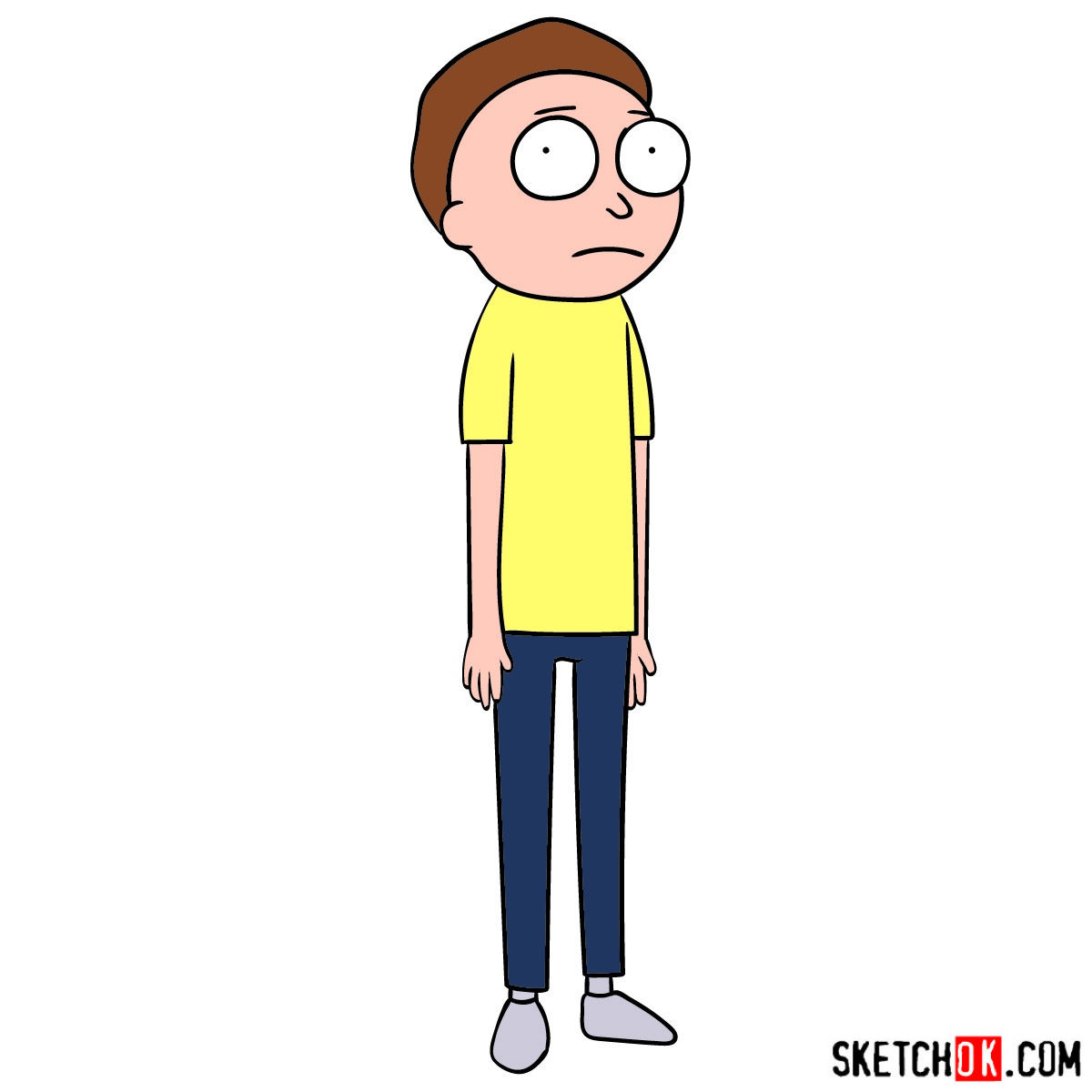 Sharing Your Art: Show Off Your Morty Smith Creation
Once you've completed your Morty Smith drawing, it's time to share your masterpiece with the world! You might also consider expanding your artistic journey within the Rick and Morty universe by drawing other iconic characters like Evil Morty, Noob-Noob, or Birdperson. As you develop your character portfolio, your artistic skills will continue to improve.
If you found this guide helpful and would like to support our artistic endeavors, please consider buying us a coffee! Your contributions help us create more in-depth tutorials and guides for artists like you. Keep practicing, and remember that with dedication and passion, you can achieve great artistic success!