For every budding artist and PAW Patrol enthusiast, drawing Marshall, the lively Dalmatian pup, is a delightful challenge. This guide will steer you through the intricate details of how to draw Marshall, ensuring that by the end, you have a masterpiece to call your own!
Character's Appearance and Points of Focus
Facial Features: Marshall sports bright blue eyes, a distinctive feature that brings life to the character.
Uniform: His main uniform color is red, signifying his role as a firefighter. Not to forget his firefighter helmet and water cannon-equipped pup pack.
Fur Texture: Remember, Marshall is a Dalmatian, so his white fur speckled with black spots is a signature trait.
About the Guide
This guide is structured with a 15-step journey to capturing Marshall's essence on paper. Here's how the color coding works:
Red Color:

Indicates the current drawing step.

Black Color:

Represents the lines you've drawn in previous steps.

Grey Color:

Demonstrates the basic proportions sketch.
Start with a light sketch for proportions, moving on to define the details with every step. Once completed, you can opt to ink your sketch. Remember, patience is key. Wait for the ink to dry before erasing the pencil lines to achieve a clean, finished look.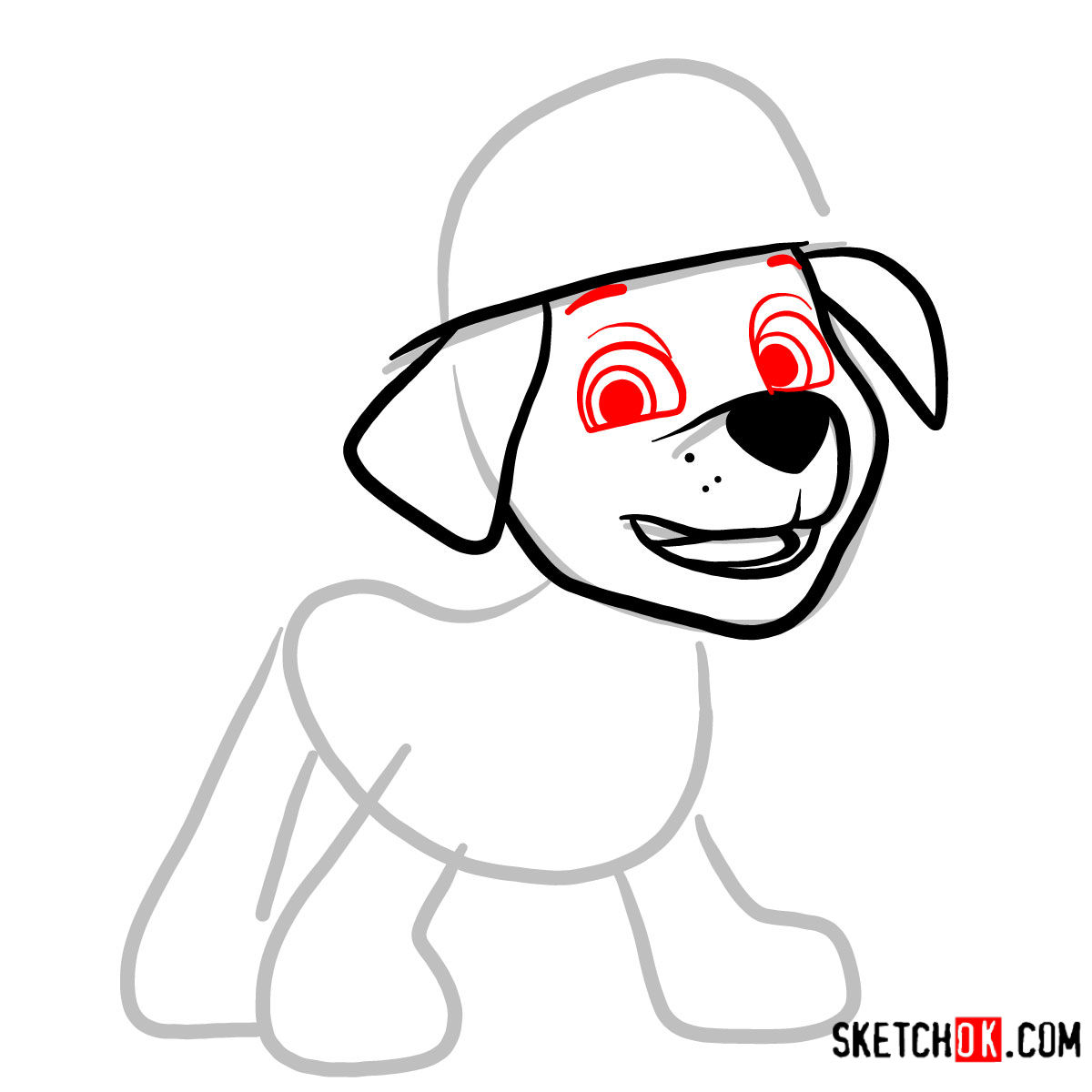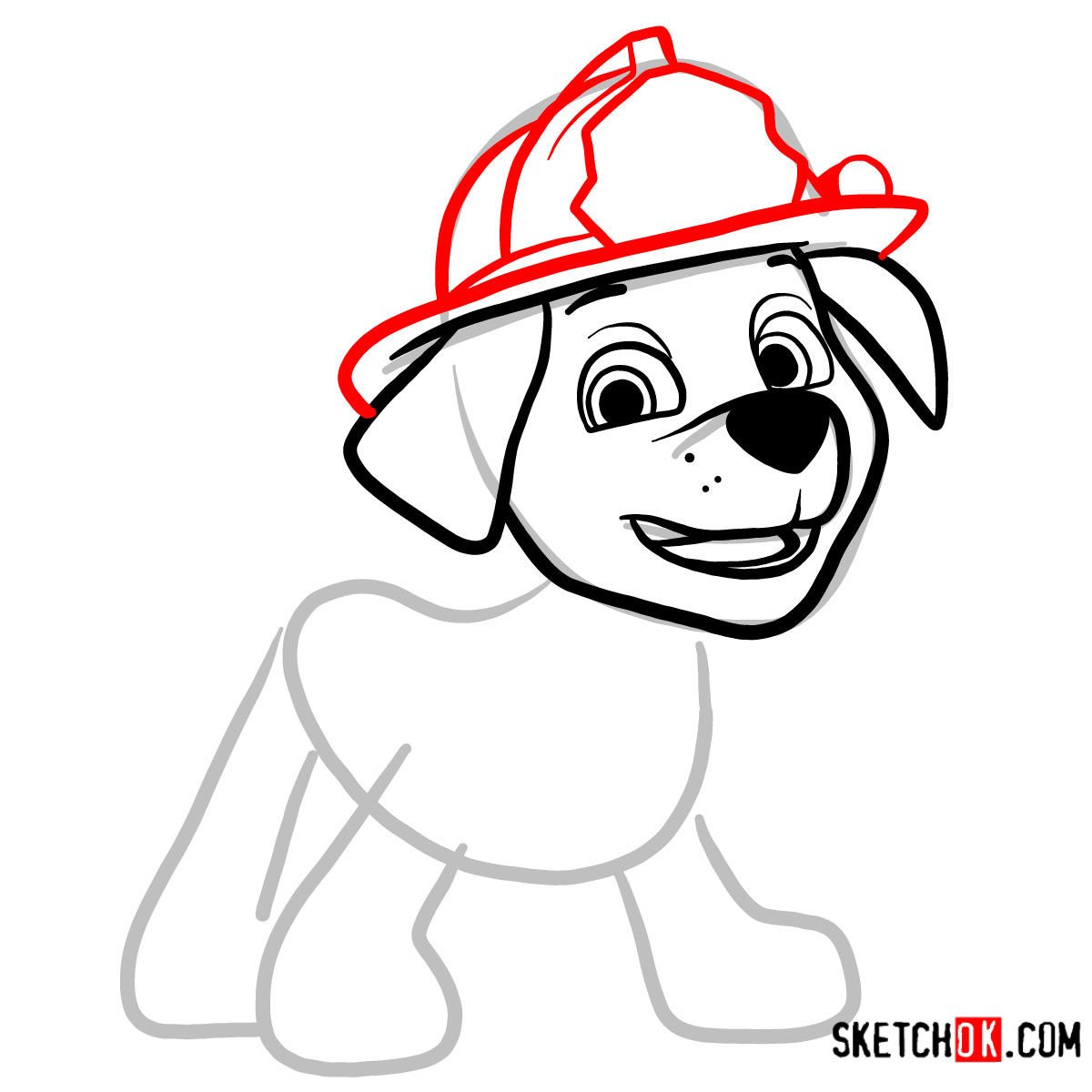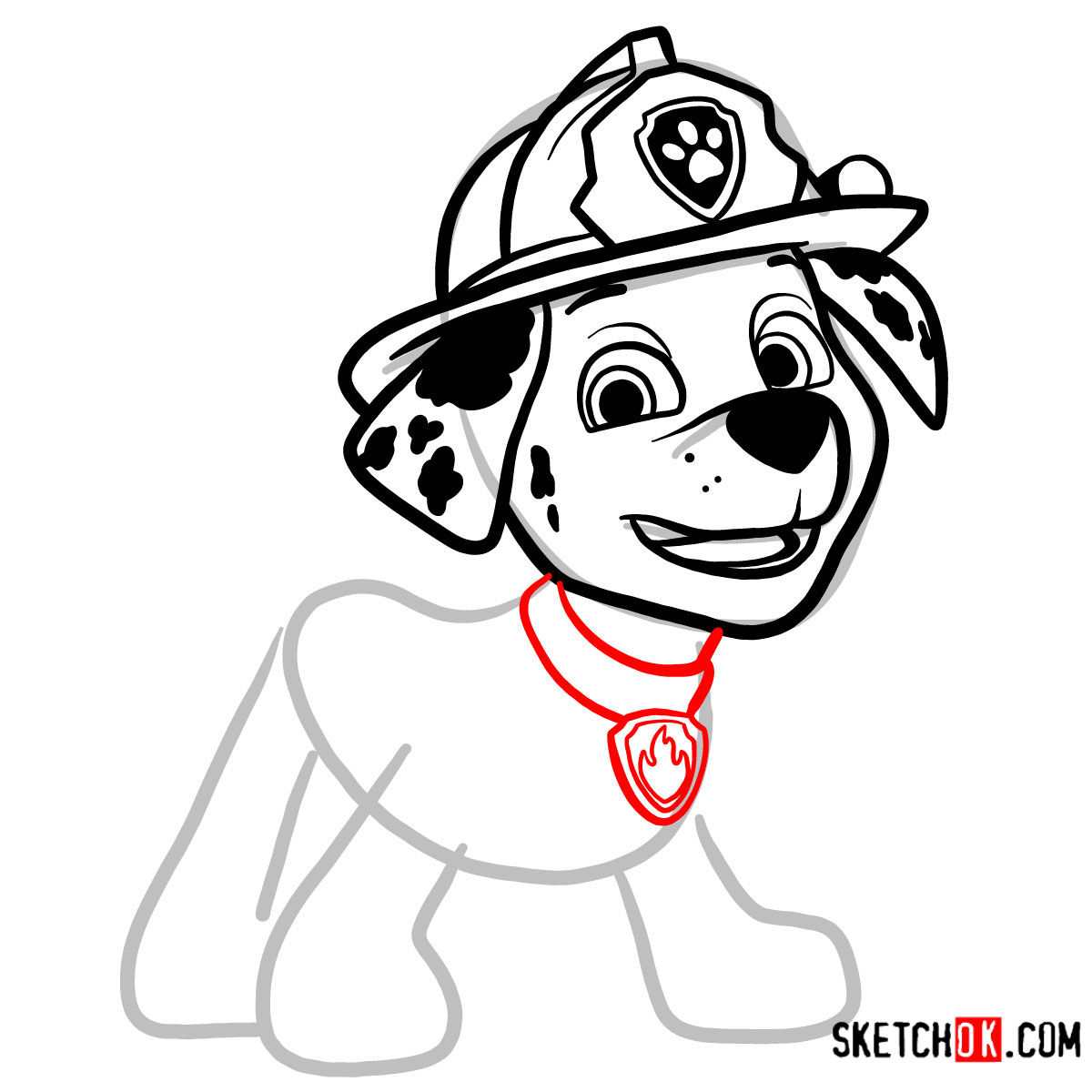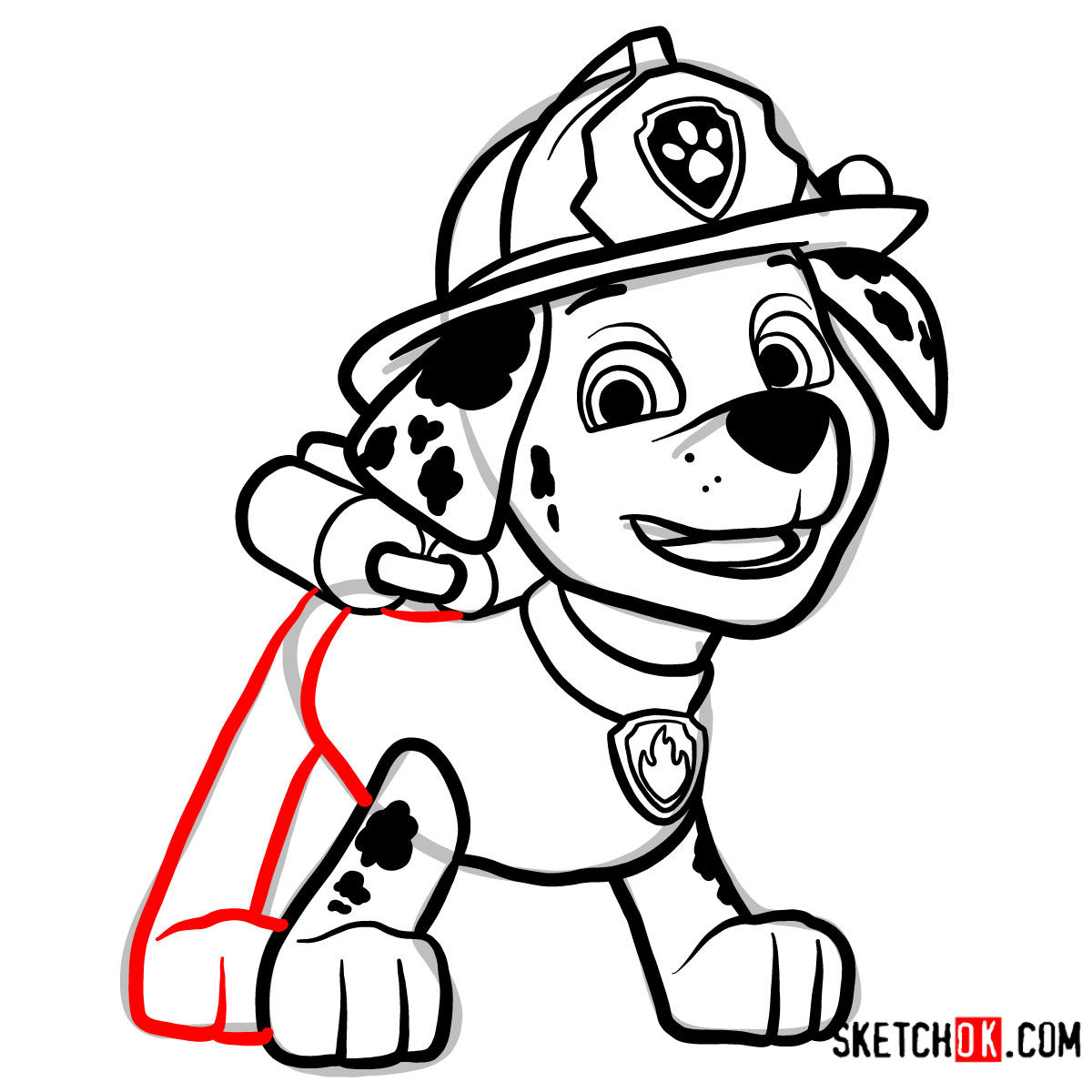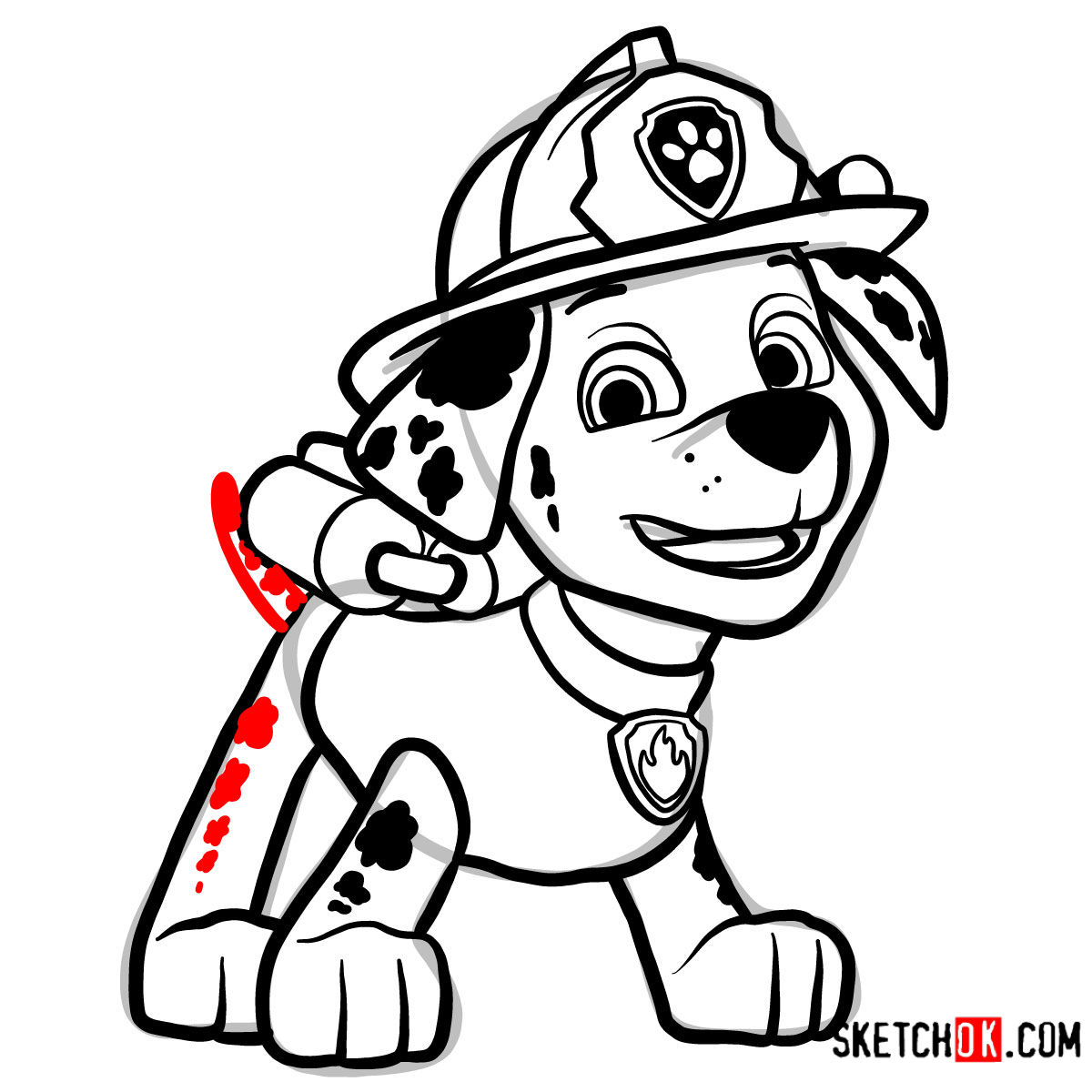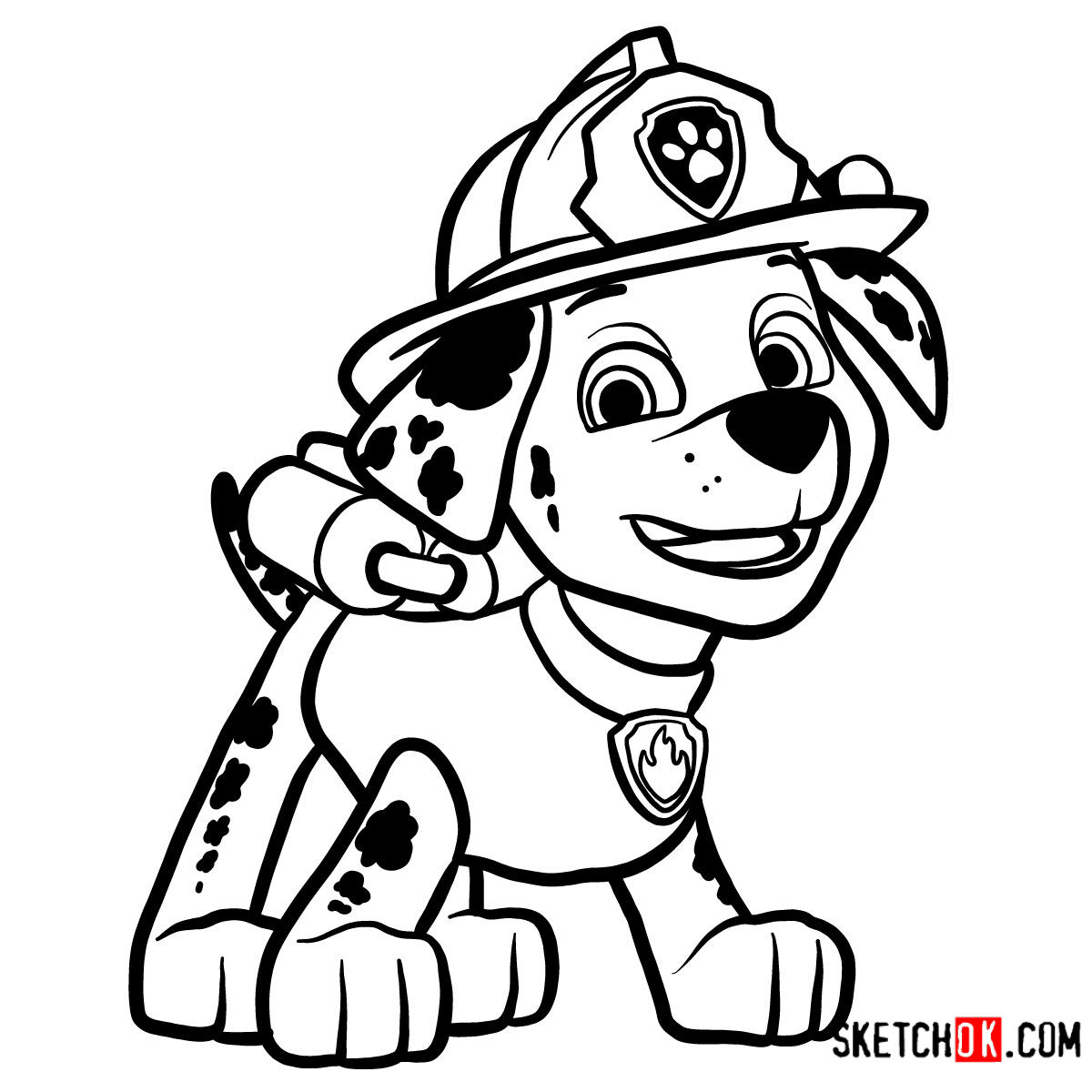 Sketching Marshall from PAW Patrol can be an exhilarating experience, capturing the joy and spirit of the character. If you've found value in this guide and wish to support more content like this, please consider donating. Your donations not only support the creative process but also allow you to suggest topics for future tutorials. These suggestions will be prioritized and crafted quicker!
Want to stay updated with more tutorials? Feel free to subscribe and follow on Facebook, Instagram, and Pinterest. Share this guide with fellow artists and let's spread the joy of sketching!
Remember, every sketch is a journey and with practice, you'll master how to draw Marshall and many more. Happy sketching!