Welcome to your guide on how to draw Chase, one of the most iconic members of the PAW Patrol team. As the loyal German Shepherd who often takes the lead in ensuring safety, he's a favorite for many. By following our step-by-step guide, you'll soon have your own sketch of this hero pup!
Getting to Know Chase: Appearance Insights
Species: German Shepherd – characterized by their pointed ears and expressive eyes.
Primary Color: Deep blue with lighter brown/tan shades on his face and paws.
Attire: A police hat and vest, symbolizing his role in maintaining order. In his Super-Spy gear, he dons a helmet and vest with a futuristic look.
Notable Features: His long beaver-like tail and the three yellow chevrons on his vest which represent the rank of a police sergeant.
If you're thinking of creating a PAW Patrol scene, consider adding Chase's best friend, Marshall, or perhaps draw Skye in her mer-pup form for a touch of magical realism!
About This Drawing Guide
Our guide breaks down the drawing process into 15 comprehensible steps. Here's a quick overview of the guide's color-coding:
Red Color:

Represents the current step of the drawing.

Grey Color:

Highlights the basic sketch and proportion outlines.

Black Color:

Denotes the lines you have drawn in previous steps.
The initial step is designed to set a foundation, creating a basic structure using light pencil strokes. This ensures proportions are accurate and makes refining the drawing easier. Once the sketching is done, the final stage involves inking over the pencil lines. It's crucial to wait for the ink to dry fully before erasing the pencil sketch to prevent smudging.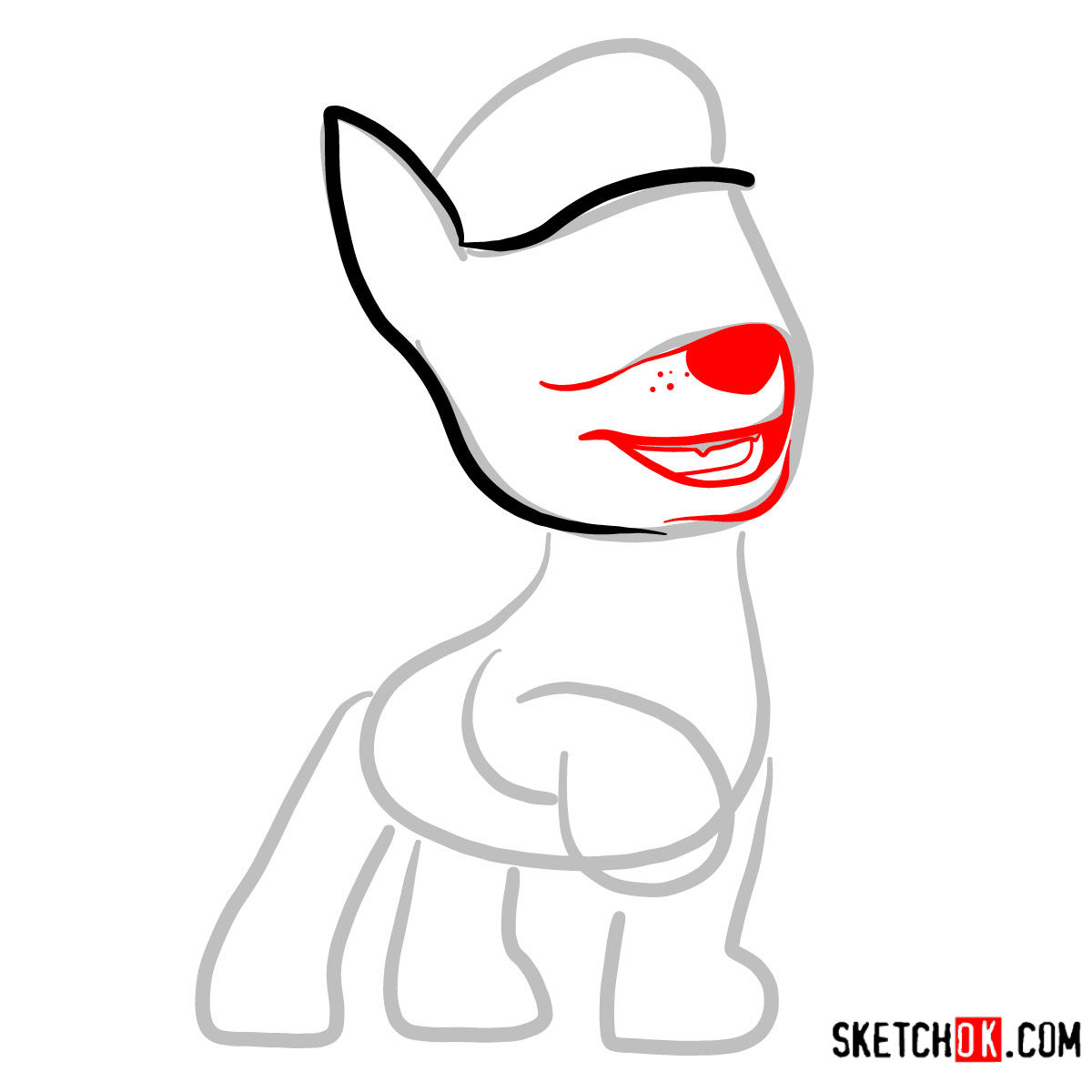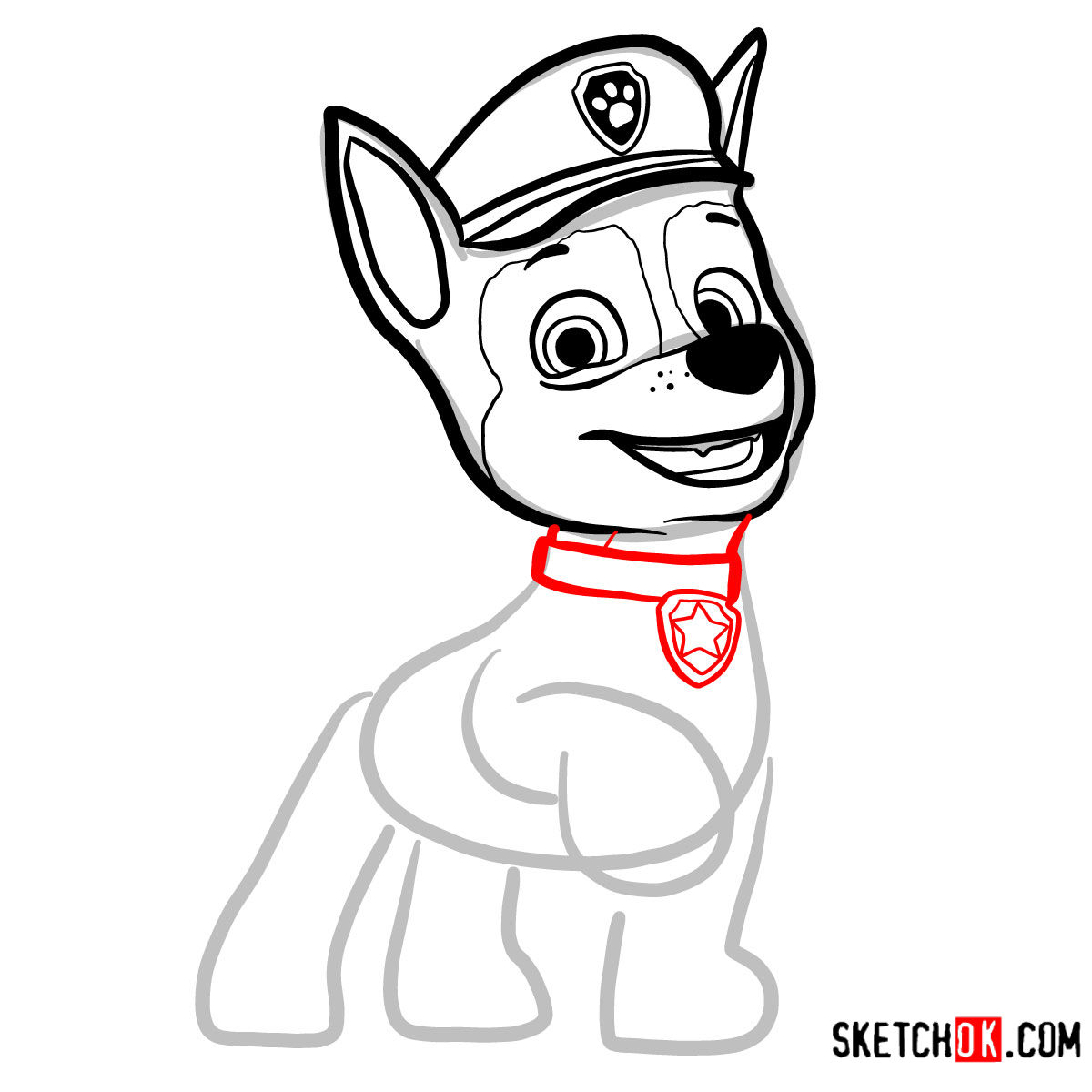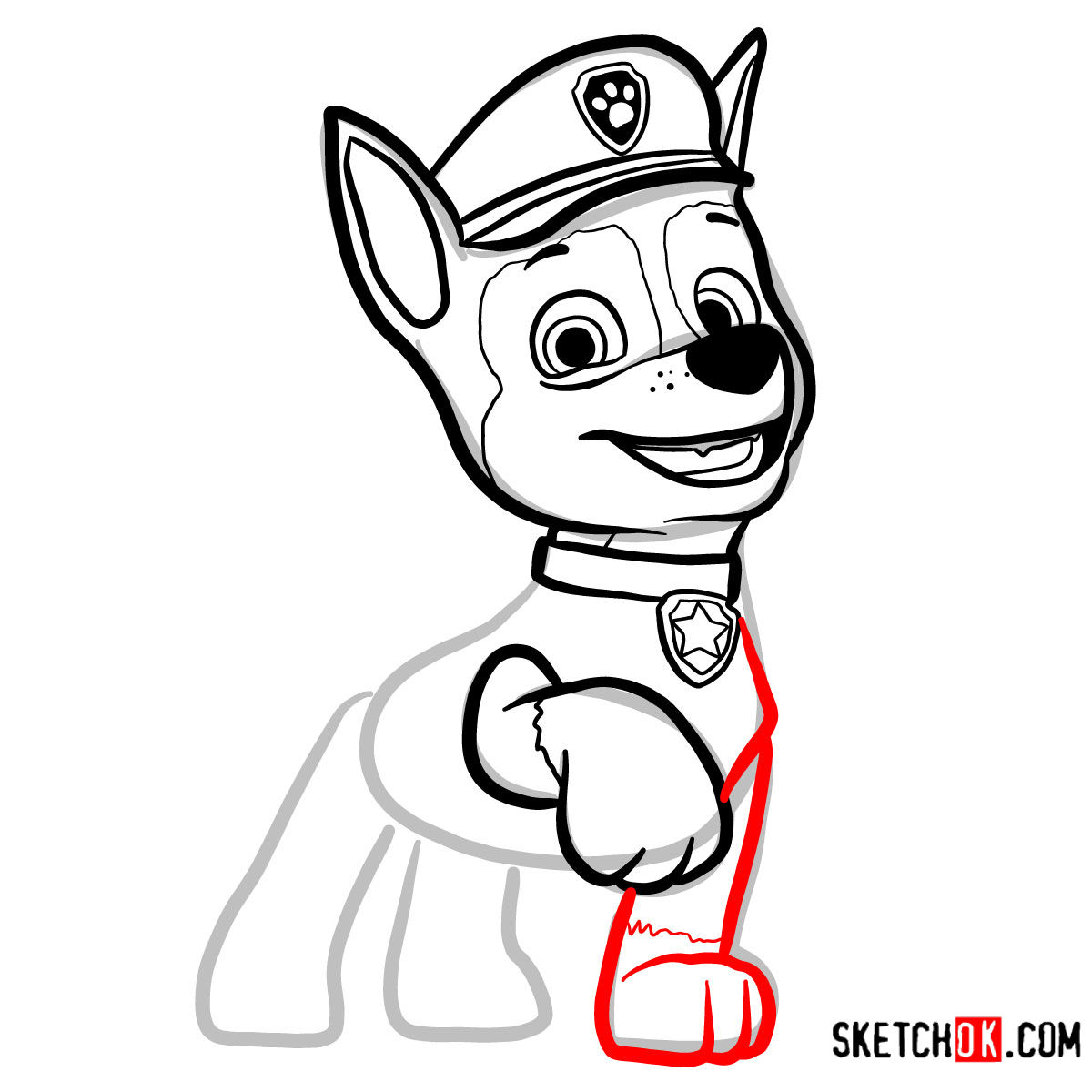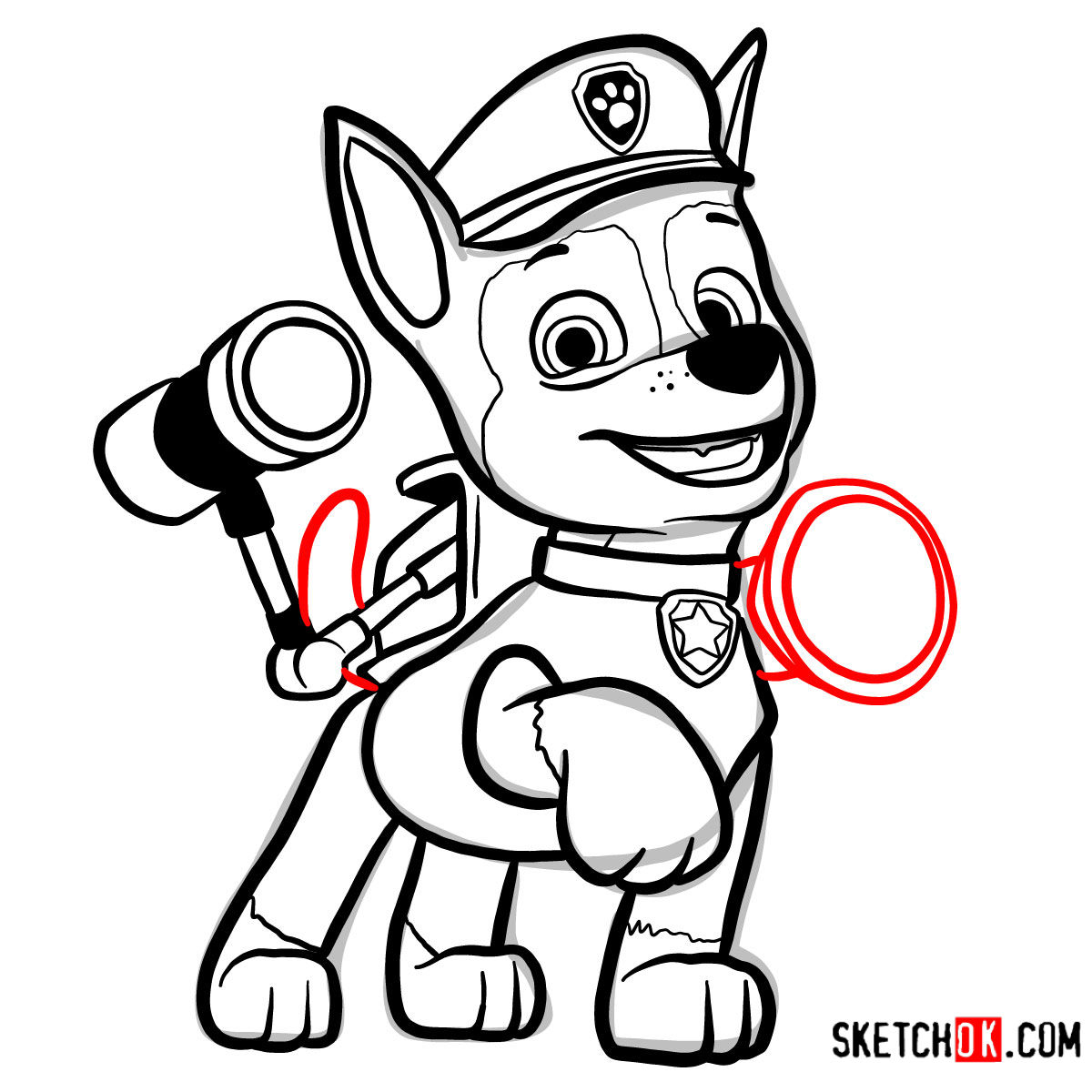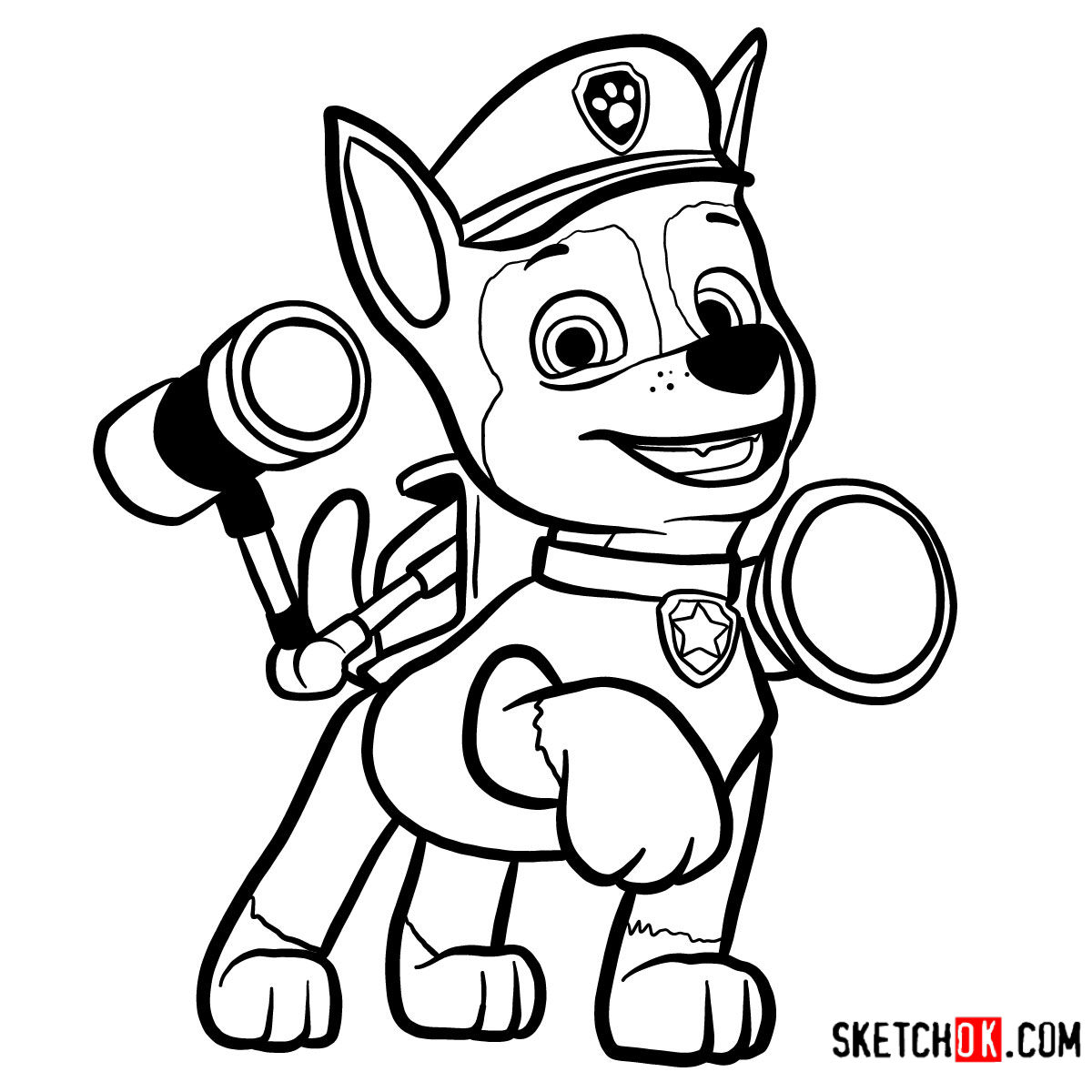 Thanks for joining me on this artistic journey to learn how to draw Chase! If you've enjoyed this tutorial and would like to support more guides like this, consider donating. Your contributions not only help sustain the platform but also allow you to suggest future tutorials, which I prioritize.
Feel free to share your sketches or this guide link with fellow artists and PAW Patrol fans. And if you want to stay updated with more tutorials, sketches, and tips, don't hesitate to follow SketchOk on our social media channels:
Thank you for your continued support, and remember, keep sketching!