Ever dreamt of blending ghostly allure with vibrant artistry? Dive into a unique adventure as we delve into how to draw River Styxx – the spirited reaper student of Haunted High. This guide promises to transform your blank canvas into a spectral masterpiece.
The Enchanting River Styxx: A Glimpse into Her Ethereal Beauty
Personality: A gleaming contrast to the traditional Grim Reaper, River exudes exuberance, enthusiasm, and a penchant for bright colors and candy.
Appearance: Lavender-skinned with transparency revealing her skeletal features. Adorned with multi-hued blue, pink, and purple hair, she radiates both ghostly and skeletal charisma. Her pastel goth attire and iconic transparent cloak encapsulate her reaper essence.
Given her unique persona, drawing her alongside other spectral students from Haunted High like Porter Geiss can elevate your artwork, encapsulating the ethereal aura of the ghostly school.
Unraveling the Haunted High Drawing Guide
Armed with a series of images, this guide seeks to simplify your drawing journey. Let's demystify the guide's color scheme:
Red Color:

Illuminating your immediate drawing task.

Black Color:

Reminders of your previous artistic endeavors.

Grey Color:

Crafting the sketch's foundational structure.
Consisting of 17 intricate steps, commence with a light-handed sketch, laying down the foundational structure. Post-sketching, opting to ink your drawing enhances its finesse. Patience is pivotal; await the ink's drying before erasing pencil traces. By the end, a vibrantly colored River Styxx emerges as your reference pinnacle.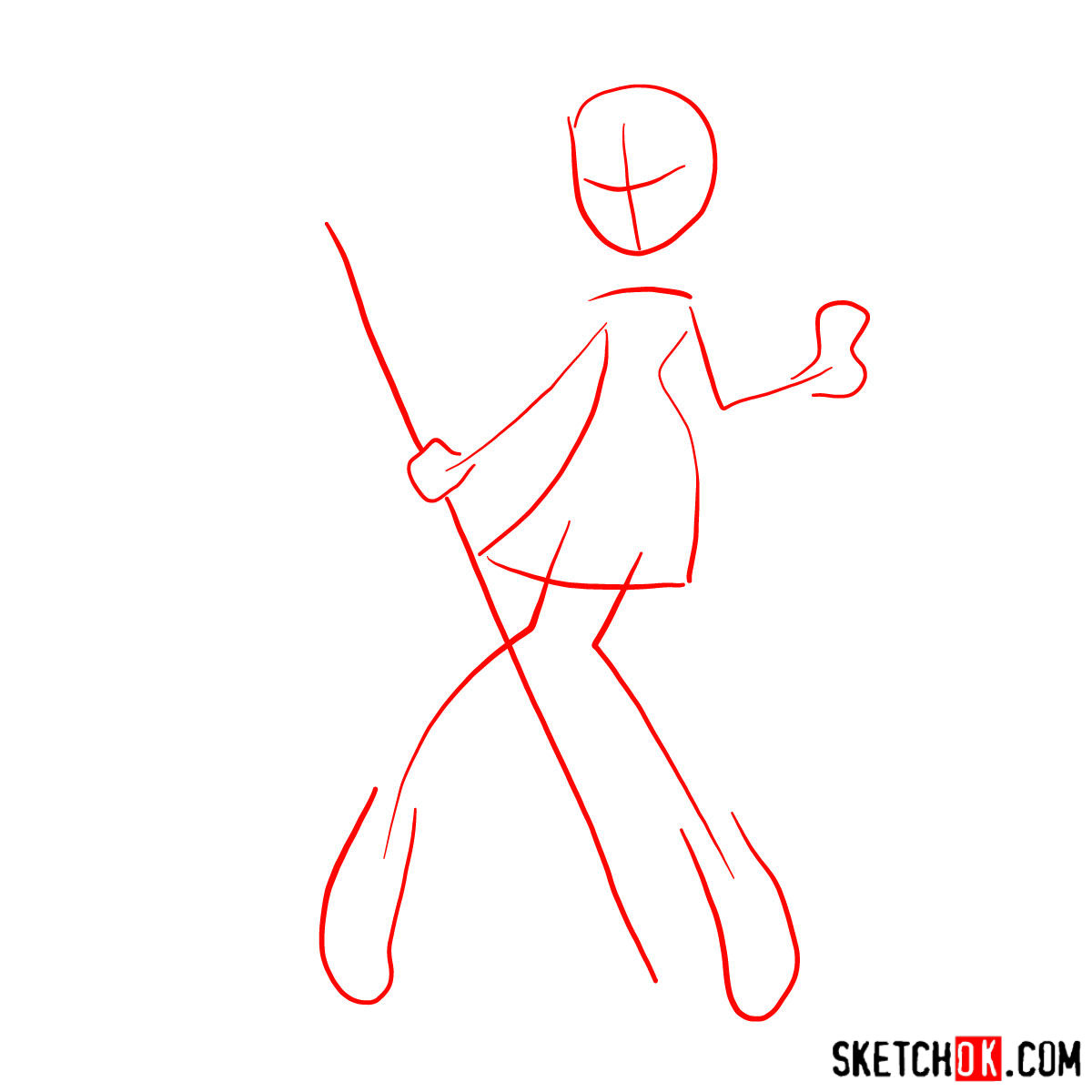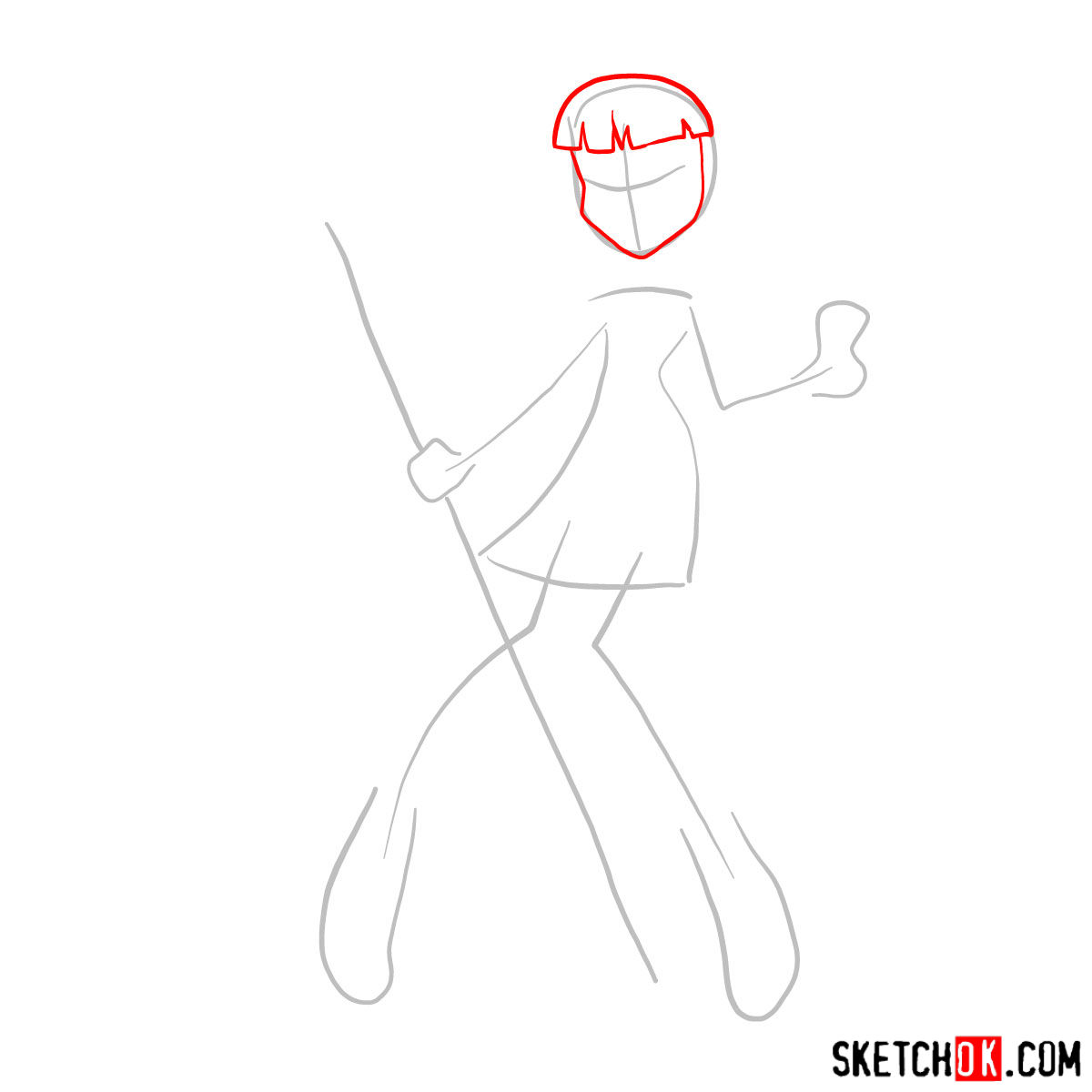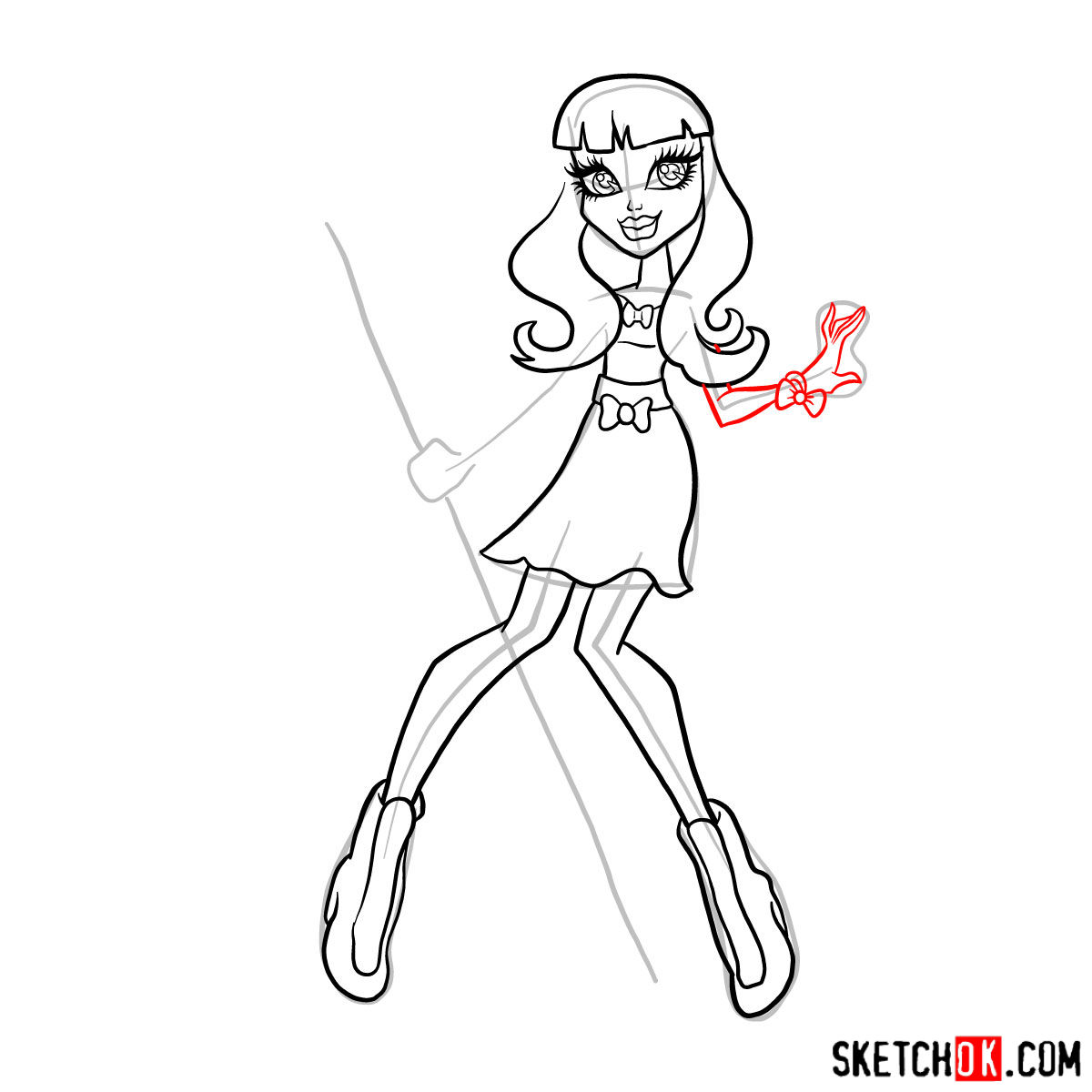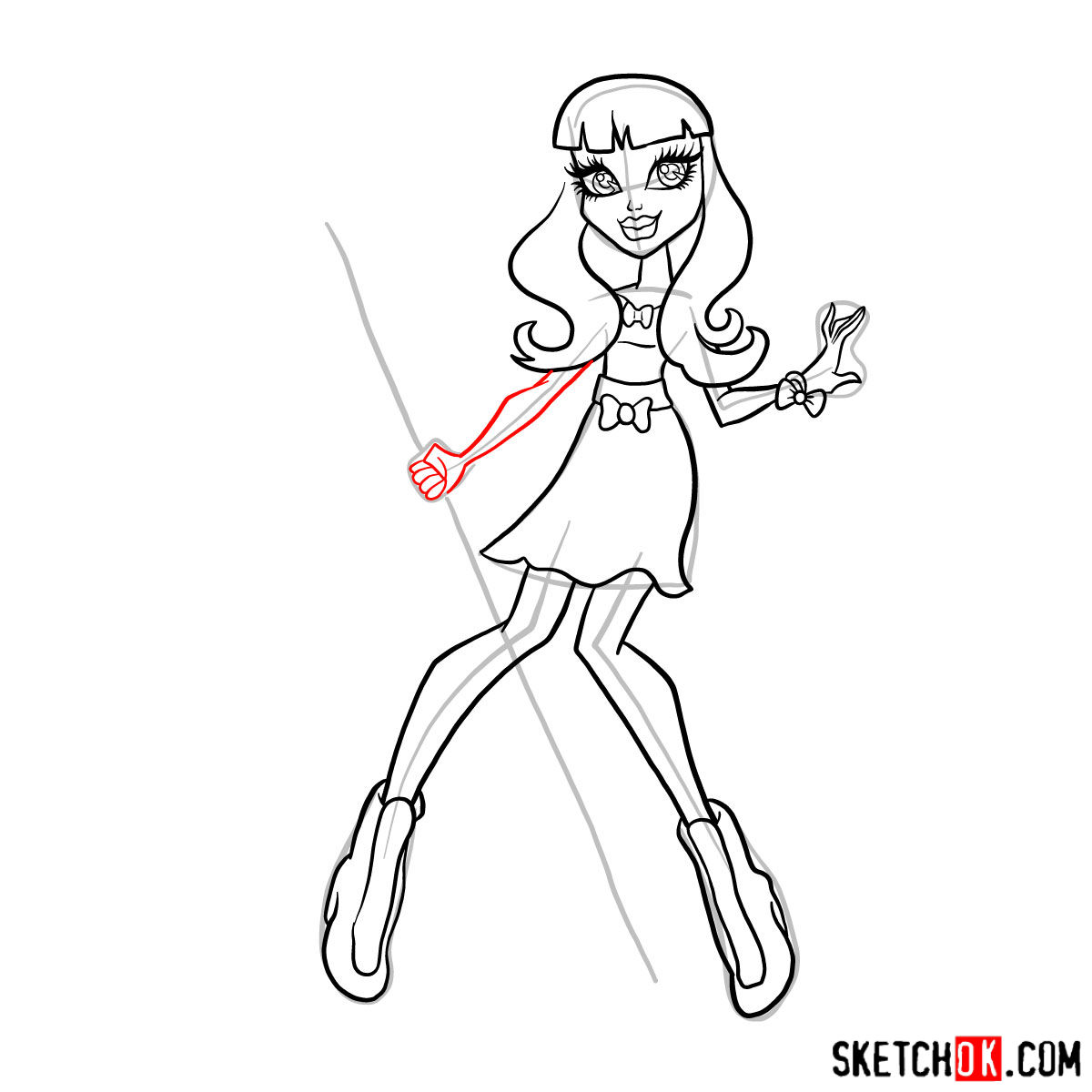 As the artist behind SketchOk, every tutorial is a labor of love. Should this guide on how to draw River Styxx resonate with your artistic spirit, consider sharing our work and your creations. Your support keeps this passion project thriving:
Your contributions ignite our creativity, ensuring the continuous flow of free drawing guides. By donating, you're directly influencing the creation of future tutorials. Together, we continue to foster a community that celebrates art in all its spectral splendor.