Want to learn how to draw Invisi Billy, the charming son of the Invisible Man and a student at Monster High? Look no further! In this article, we'll guide you through the guidelines and tips you need to create your very own Invisi Billy drawing.
Invisi Billy: Character Story, Appearance, and Relationships
Invisi Billy, sometimes called Billy, is a popular character at Monster High. He is the son of the Invisible Man and possesses the ability to become invisible. Billy is known for his love of special effects and theater, often helping Mr. Where with the school's productions. In addition, he enjoys using his invisibility powers to play pranks and make others laugh.
When visible, Invisi Billy has an icy blue skin tone with grey eyes and dark blue hair. His striking appearance has earned him the nickname "Drop Dead Dreamy" among his female classmates. However, it's his kind and caring personality that has truly won over the hearts of his fellow students, including his girlfriend, Scarah Screams.
Invisi Billy's relationships extend beyond his romantic connection with Scarah. He is also friends with fellow Monster High students, such as Deuce Gorgon and Clawdeen Wolf. These friendships help to shape Invisi Billy's character and make him a beloved member of the Monster High community.
Color Guidelines and Drawing Tips
As you embark on your Invisi Billy drawing journey, keep the following color guidelines in mind:
Red color in the image represents the current drawing step.
Grey color signifies the basic proportions sketch.
Black color in the image shows the previously drawn lines.
Begin with a basic sketch to establish the proportions and overall pose. Next, start adding details to Invisi Billy's features, clothing, and accessories. Once your sketch is complete, move on to inking and then coloring your masterpiece.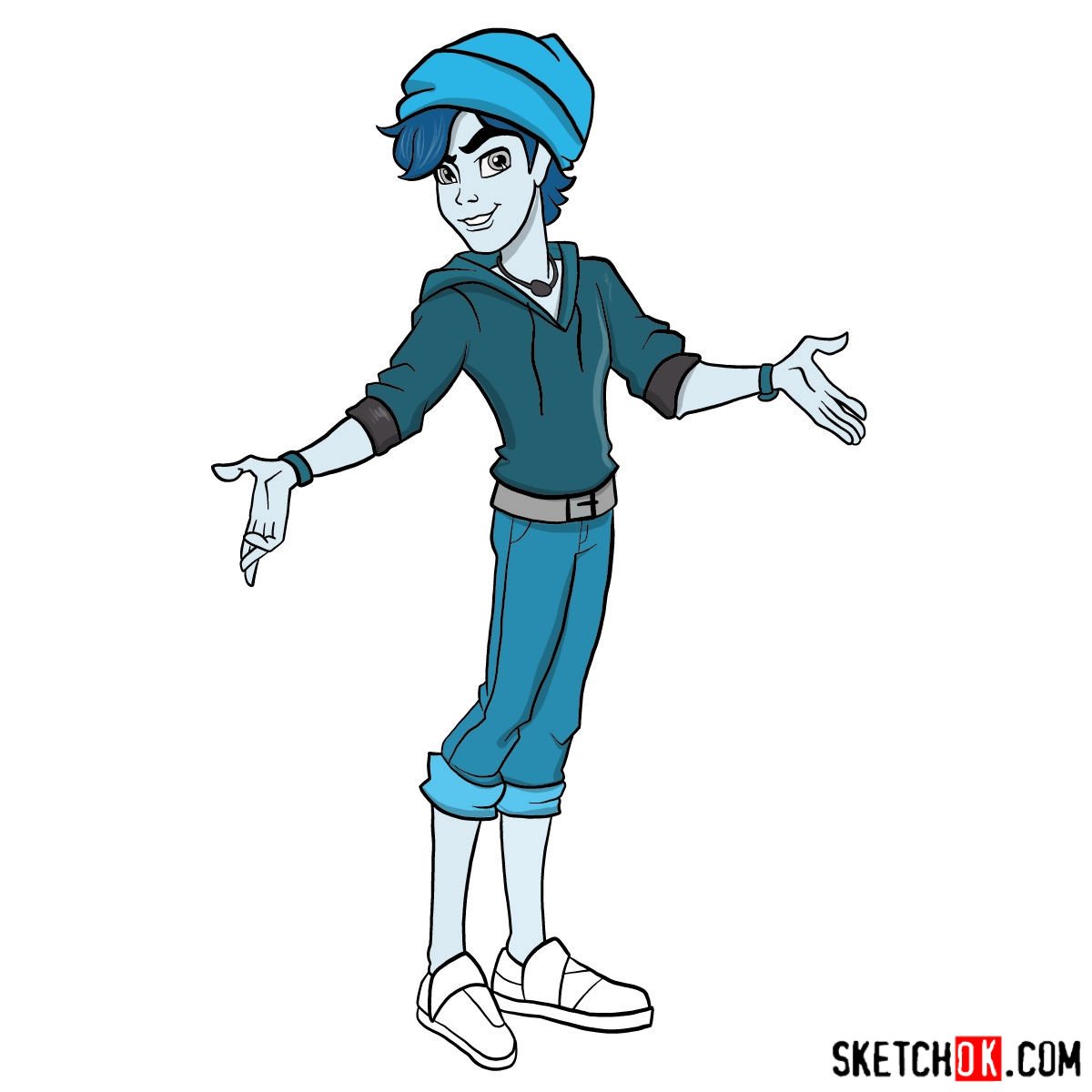 Conclusion
Now that you learned character information and how to draw Invisi Billy, it's time to bring this and other charismatic monsters to life. Practice your sketching, inking, and coloring skills, and remember to have fun as you create your very own Invisi Billy masterpiece. Happy drawing!