Before we dive into the drawing process, let's take a moment to get to know Rosabella Beauty. As the daughter of Beauty and the Beast, she is a kind and gentle soul who loves reading and tending to her family's garden. With her stunning beauty and graceful demeanor, she is a beloved character among Ever After High fans.
Step-by-Step Guide to Drawing Rosabella Beauty
Materials Needed
To get started on your Rosabella Beauty drawing, you'll need a few basic materials:
Pencil
Eraser
Paper
Colored pencils or markers (optional)
Tips and Tricks for Drawing Rosabella Beauty
Study reference images of Rosabella to get a better understanding of her features and clothing.
Pay close attention to the shape and size of her eyes, which are a defining feature of her character design.
Take your time and don't rush through the drawing process. The more care and attention you put into your drawing, the better it will turn out
Now it's time to start drawing! Follow these steps to create your own portrait of Rosabella Beauty:
Part 1: Sketch the basic shape of Rosabella's head and body. Start with an oval-like shape for the head, and then add a curved line for the body. Add her arms and legs too.
Draw Rosabella's face, eyes, nose, and mouth. Pay close attention to the shape of her eyes and add large glasses. Continue drawing her by following the steps below.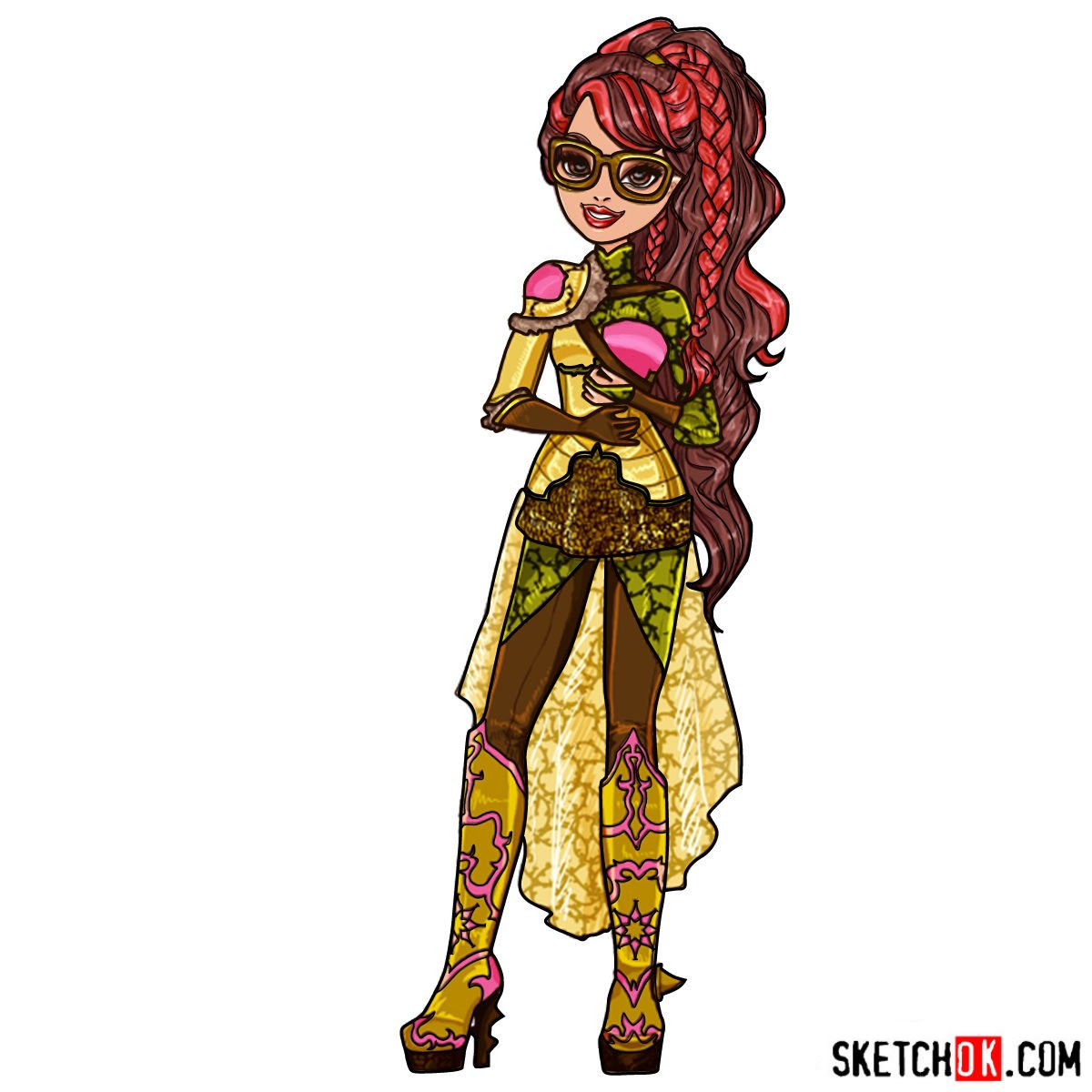 Other Characters to Draw
Looking to practice your drawing skills even further? Try drawing other characters from Ever After High, such as Apple White, Raven Queen, or Madeline Hatter. Or, explore other animated shows and movies for inspiration, such as Disney's Frozen or Pixar's Toy Story.
Drawing Rosabella Beauty may seem daunting at first, but with our step-by-step guide and some practice, you'll be able to create a stunning portrait of this beloved character. If you found this guide helpful, please consider sharing it with your friends and fellow artists. And, if you're looking for more resources to help you improve your drawing skills, check out our website for tutorials, tips, and tools. Thank you for your support!