Learning how to draw Isabella Márquez, Dora's charming baby sister, is like diving into a story filled with colors, adventures, and sibling love. A character with innocence at its core, Isabella has captured the hearts of many through episodes of Dora the Explorer and beyond. With her identifiable pink shirt and adorable bow, she's more than just a character; she's an icon for many budding artists.
Character Spotlight: Decoding Isabella
Name: Isabella Márquez
Relation: Dora's baby sister. Also has a twin brother named Guillermo.
Appearance: Wears a pink shirt that matches Dora's, coupled with a white diaper and a signature pink bow adorning her brown hair. On special occasions, like in "Happy Birthday, Super Babies," she's seen in a polka-dotted dress.
Special Mentions: Owns superpowers as showcased in the "Super Babies" episode. Not just a background character, Isabella has her moments, especially when she evolved into a speaking character in the Dora and Friends series.
Thinking of expanding your drawing? How about including Guillermo, Isabella's twin brother, or even Dora herself for a complete family portrait!
Navigating Through the Guide
Before diving pencil-first into our tutorial on how to draw Isabella, understanding the guide's structure is pivotal. This guide is divided into 9 comprehensive steps. It begins with a basic sketch, setting the foundation for your drawing, and culminates with inking, a process to make your drawing more defined and permanent.
Red Color:

This represents the current step. The part you should focus on now.

Grey Color:

Indicates the preliminary sketches. Draw these with a light hand to ensure they can be adjusted or erased if needed.

Black Color:

These lines are from the preceding steps. They highlight the progress you've made so far.
Once the sketch is complete, you have the option to ink it. Using a fine inking pen, trace over the defined lines. Wait for the ink to dry thoroughly before gently erasing any pencil marks. This ensures your artwork remains clean and smudge-free.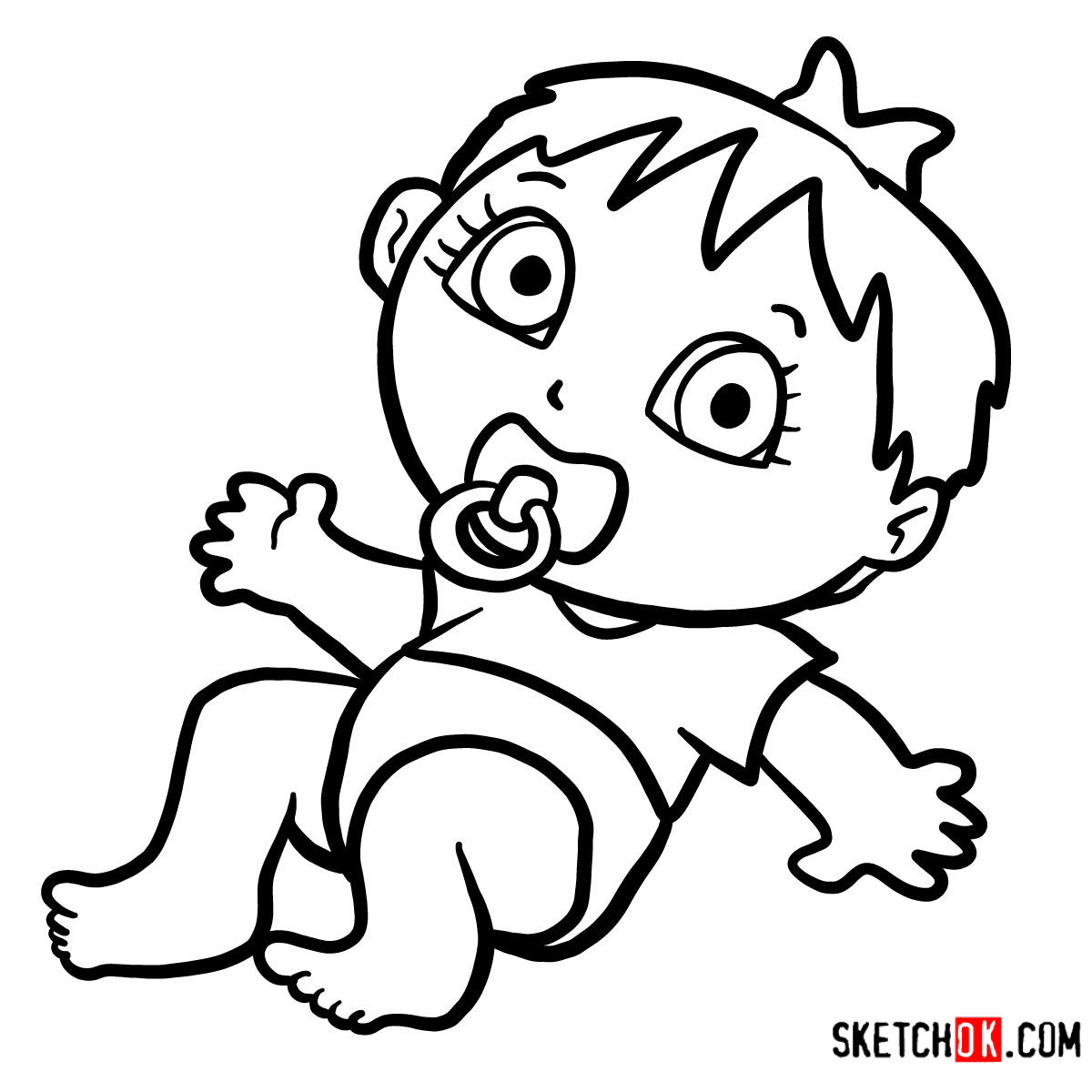 Thanks for embarking on this journey of learning how to draw Isabella. Every pencil stroke you made today adds to the tapestry of your artistic journey. If you found this guide helpful and wish to support further, consider donating. Every donation comes with the privilege of suggesting topics for future tutorials. I prioritize these suggestions, ensuring you get the guides you truly desire.
For more updates, follow on Facebook, Instagram, or Pinterest. Sharing the guide with fellow enthusiasts can also go a long way in spreading the love for art. Here's to many more drawing adventures together!