Do you love Adventure Time and want to bring your favorite characters to life? Today, we'll guide you through the process of drawing Princess Bubblegum from the "Bonnie and Neddy" episode, the first episode of the seventh season and the 200th episode overall. This fun, engaging tutorial is suitable for all ages and skill levels. So, grab your art supplies and let's get started!
A Glimpse into the World of Princess Bubblegum
In the "Bonnie and Neddy" episode, we witness a heartwarming tale of sibling bonds, acceptance, and the origins of the Candy Kingdom. Princess Bubblegum, or "Bonnie" as she's known to her friends, takes center stage as she teams up with Finn and Jake to help her long-lost brother Neddy. Their journey takes them on a wild adventure filled with hidden secrets, ancient riddles, and even a gum-dragon!
Throughout the episode, we also meet other beloved characters such as the King of Ooo, Toronto, and the Sanctum Protectors. This memorable story offers us a deeper understanding of Princess Bubblegum's compassionate nature and her dedication to protecting the Candy Kingdom and its inhabitants.
The Charming Appearance of Princess Bubblegum
Princess Bubblegum is known for her signature pink hair and elegant attire. Her long, flowing braid is adorned with a flower-shaped hairpin. In the episode, she wears a blue overall which makes it difficult to identify her as the ruler of the Candy Kingdom. Her overall appearance exudes grace, intelligence, and a hint of playfulness, making her a delightful character to draw.
Get Ready for the Drawing Adventure
Before we begin our step-by-step tutorial, let's review some helpful tips to ensure your Princess Bubblegum drawing turns out fantastic:
Make sure you have the right tools, including a pencil, eraser, and paper. You can also use a pen or marker for outlining and coloring.
Start with a light sketch, so it's easier to make adjustments as you progress. You can darken the lines later for a more polished look.
Don't rush! Take your time and enjoy the process. Remember, practice makes perfect.
Feel free to add your own creative touch. Make your drawing unique by incorporating your personal style.
Keep the reference images nearby. This will help you maintain accuracy while capturing the essence of Princess Bubblegum.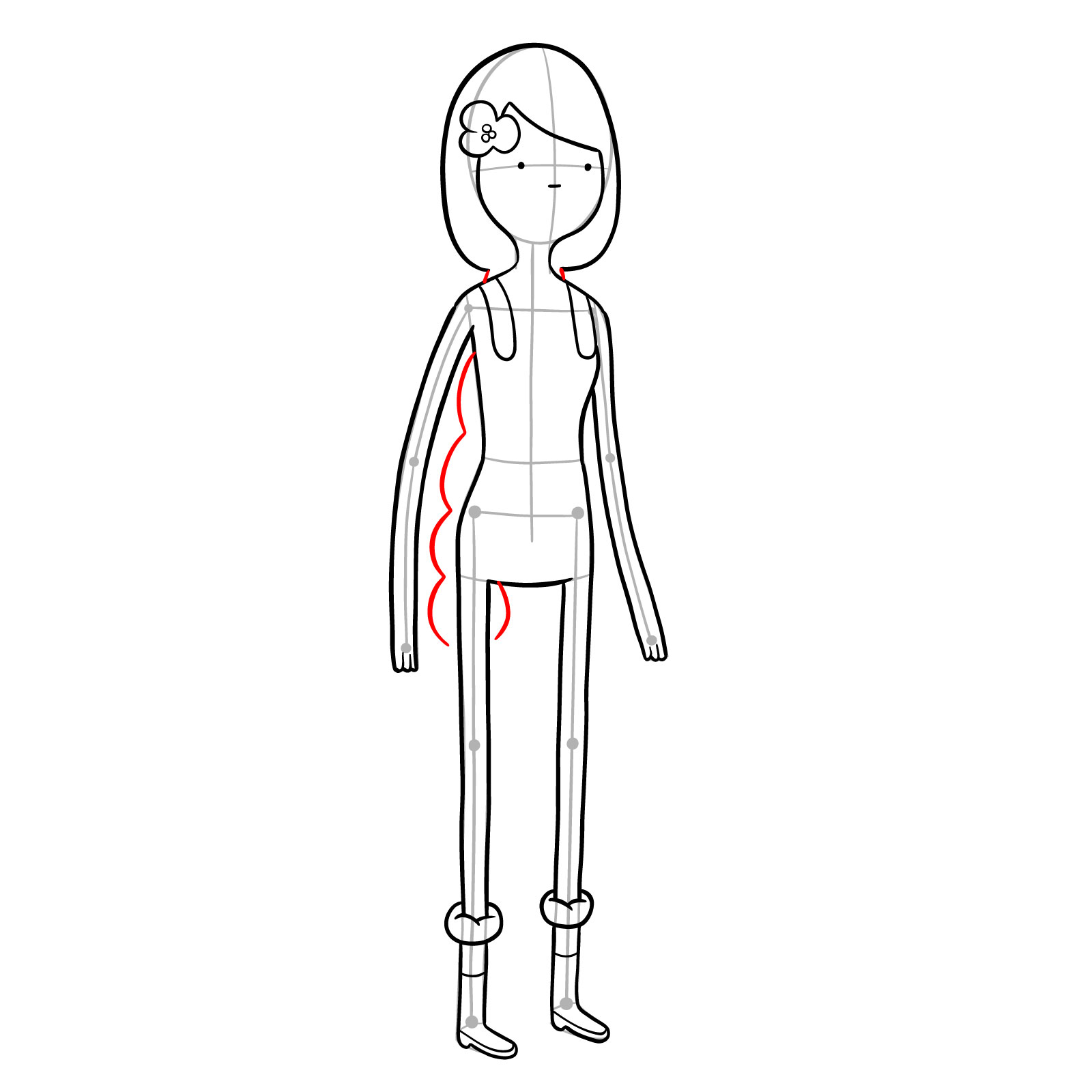 Conclusion: A Royal Masterpiece Awaits
With our easy-to-follow, step-by-step guide, you'll soon be able to draw Princess Bubblegum from the "Bonnie and Neddy" episode with confidence. Embrace your artistic talents and immerse yourself in the enchanting world of Adventure Time. Remember, practice is key to improving your skills, so don't be afraid to explore other characters like Finn, Jake, and Marceline in your future drawings.
Thank you for joining us on this creative journey! If you enjoyed this tutorial and would like to support our work, please consider buying us a coffee by clicking here. Your support helps us continue to create more engaging and helpful content for aspiring artists like you. Happy drawing, and don't forget to share your masterpieces with friends and family!