The legendary Jeanne d'Arc, known as the Ruler-class Servant in Fate/Apocrypha and a pivotal character in Fate/Grand Order, has left an indelible mark in history. From her humble beginnings in 1412 Domrémy, France, to her iconic role as the Saint of Orleans who liberated Orléans during the Hundred Years' War, Jeanne's story is one of bravery, faith, and sacrifice. With her towering flag, emblematic of hope and valor, and her distinctive armor, learning how to draw Jeanne d'Arc requires capturing both her external and internal essence.
Key Points to Highlight
Her Flag: Symbolizing her leadership and inspiration, ensure your drawing captures its waves and the anthem engraved upon it.
Armor and Attire: Jeanne d'Arc's armor reflects her warrior spirit. Focus on its intricate details to make her stand out.
Expressions: Jeanne's expressions convey a range of emotions – from fierce determination to serene faith. They form the soul of your drawing.
Associations: When considering related characters, one might think of Gilles de Rais, a close companion in her journey. Perhaps, in a series, King Arthur could also be included, emphasizing their differences and similarities.
About the Guide
This guide is meticulously crafted to help artists, both novices and veterans, in their journey of capturing Jeanne d'Arc's spirit on paper. With a whopping 63 steps, patience is your ally. The initial steps focus on creating a basic sketch using light pencil strokes, setting the foundation. To make your journey smoother, remember the following:
Red Color:

Denotes the current drawing step.

Black Color:

Represents lines drawn in previous steps.

Grey Color:

Demonstrates the basic proportion sketch.
Once your sketch reaches its culmination, you may choose to ink it. Make sure to wait for the ink to dry completely before gently erasing the underlying pencil sketch. This ensures the crispness of your drawing remains intact.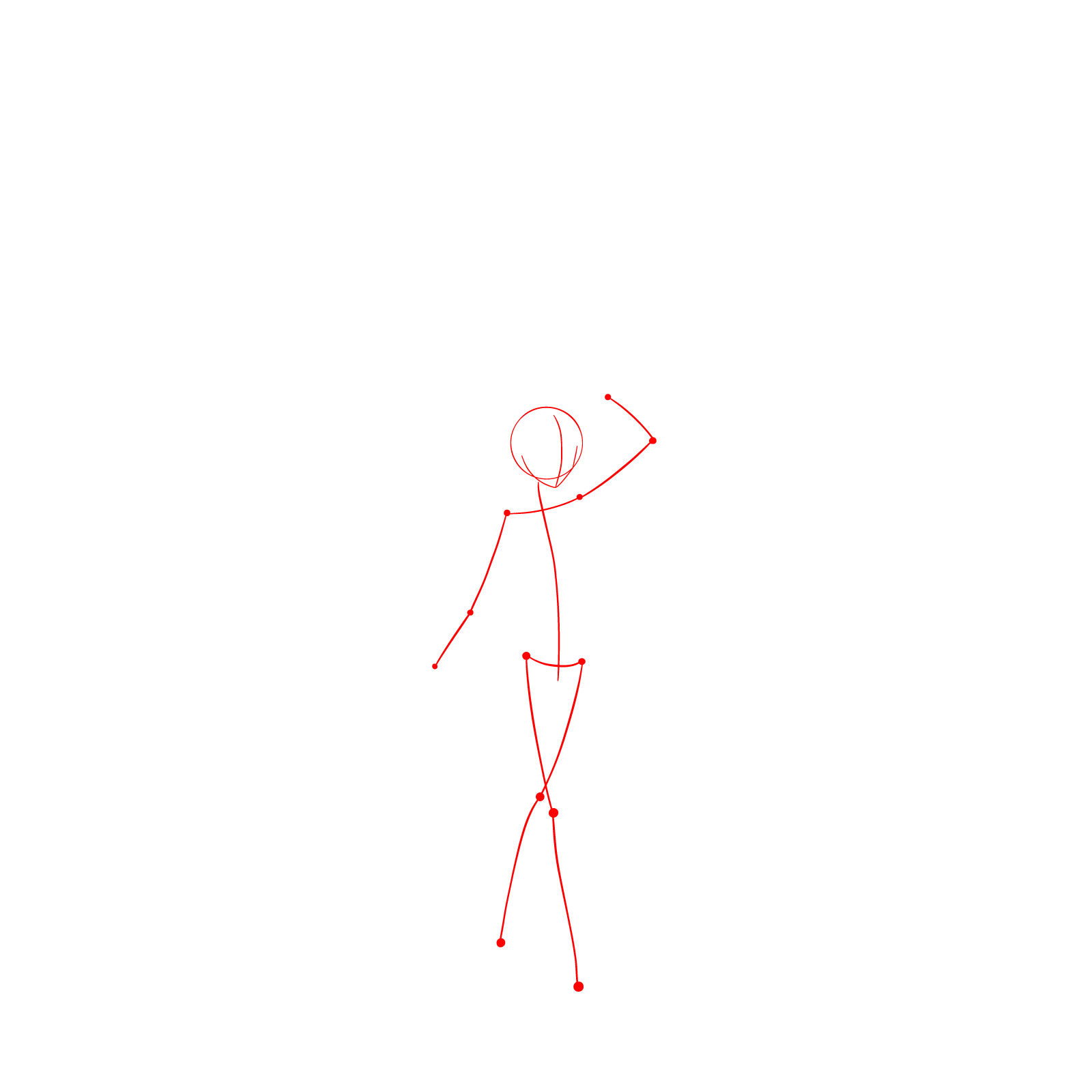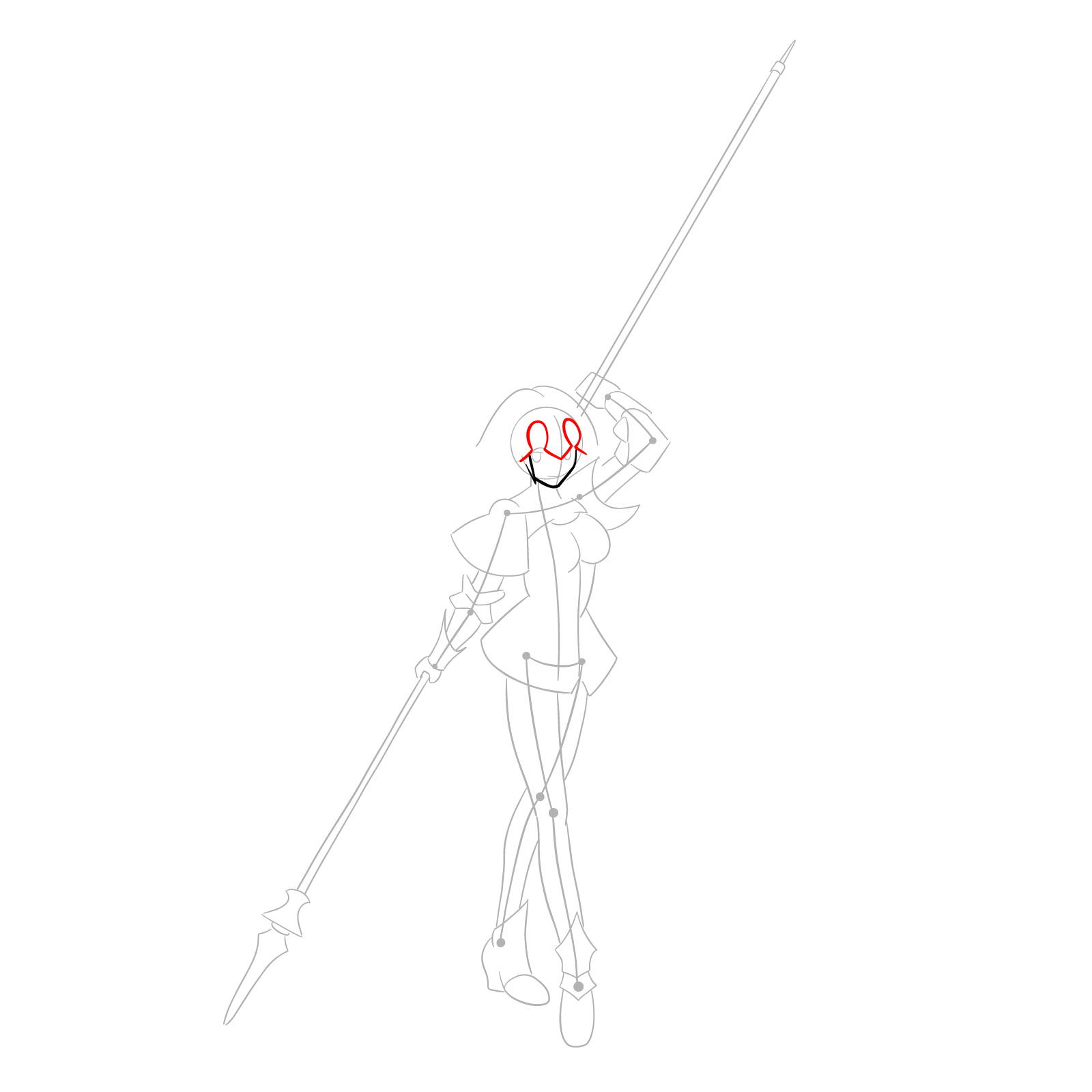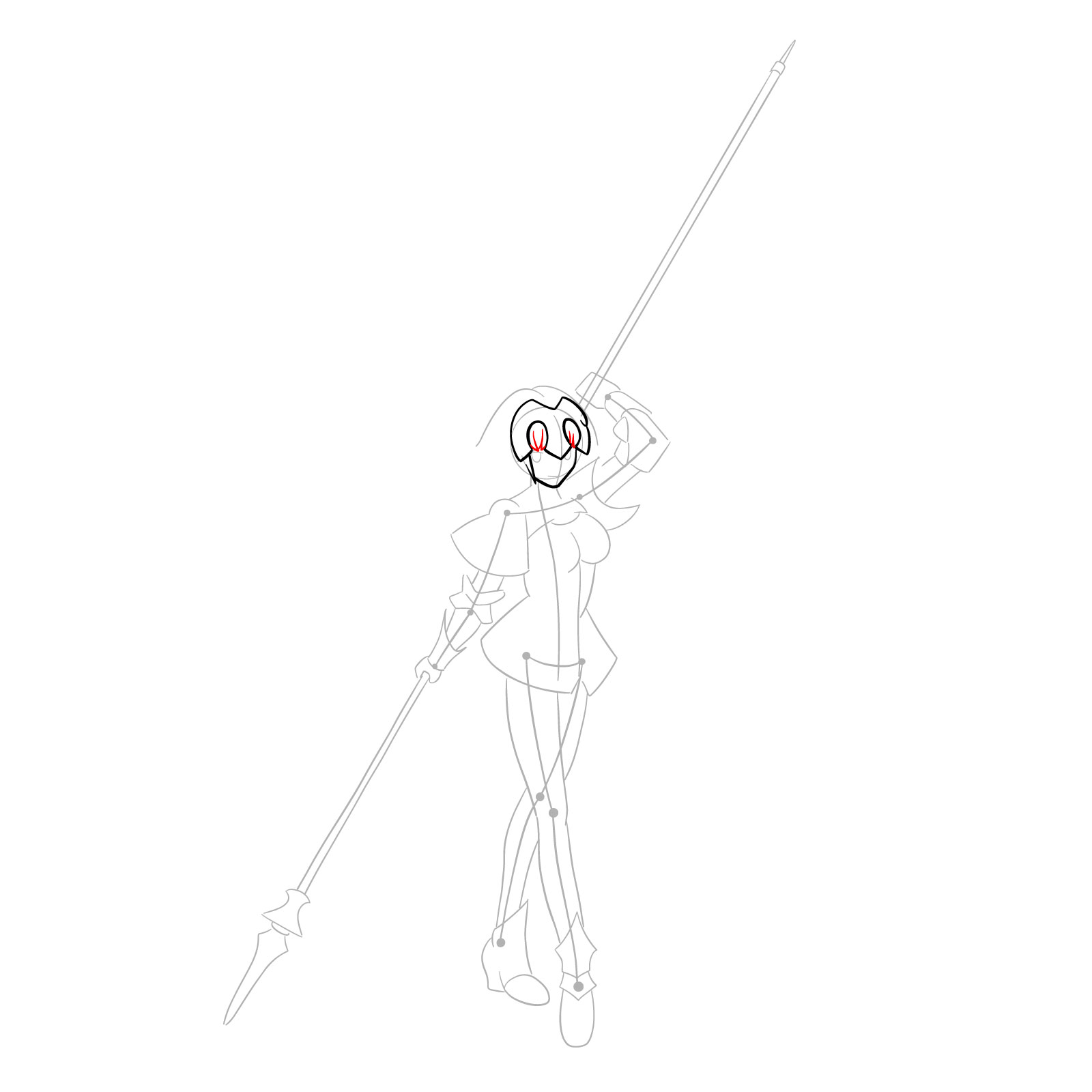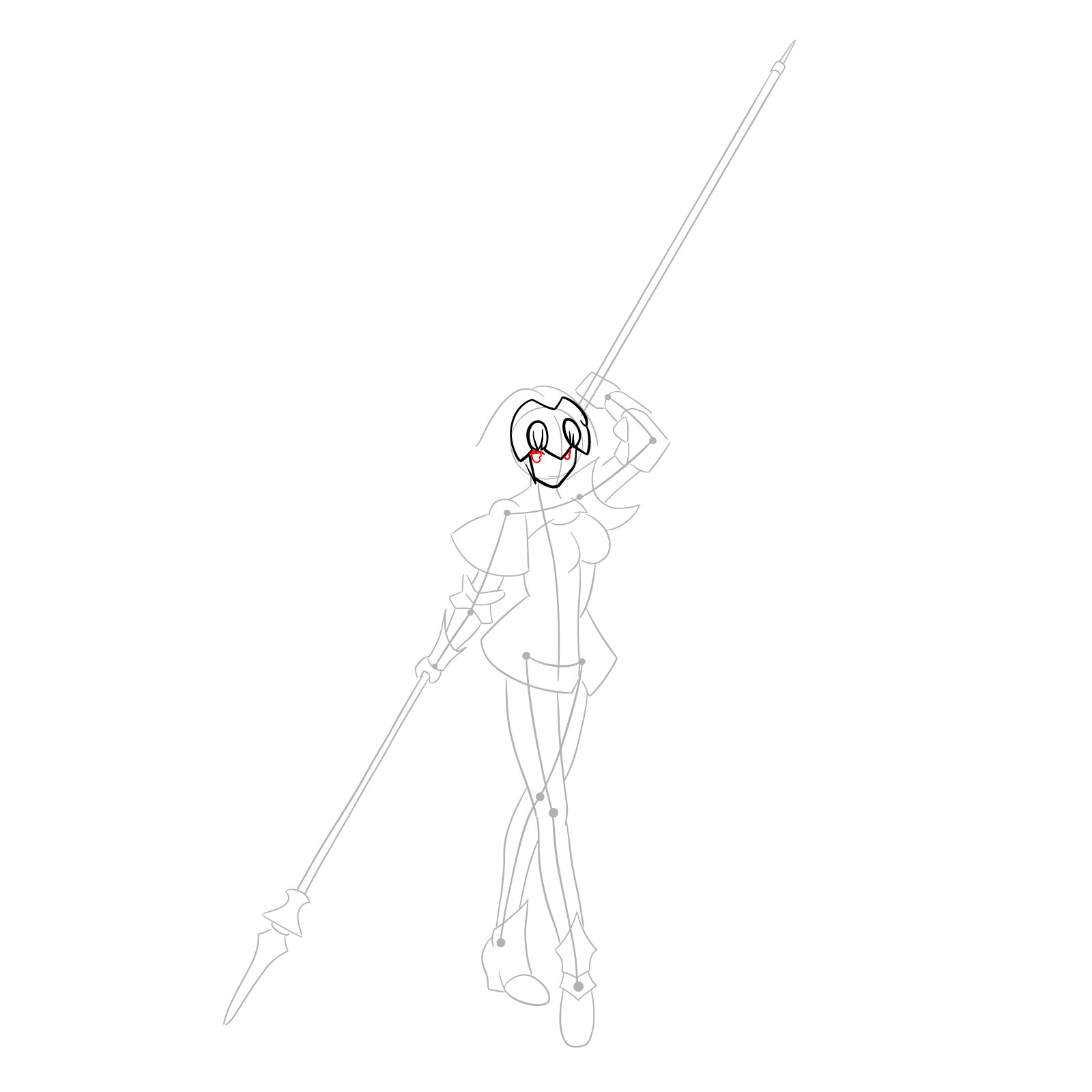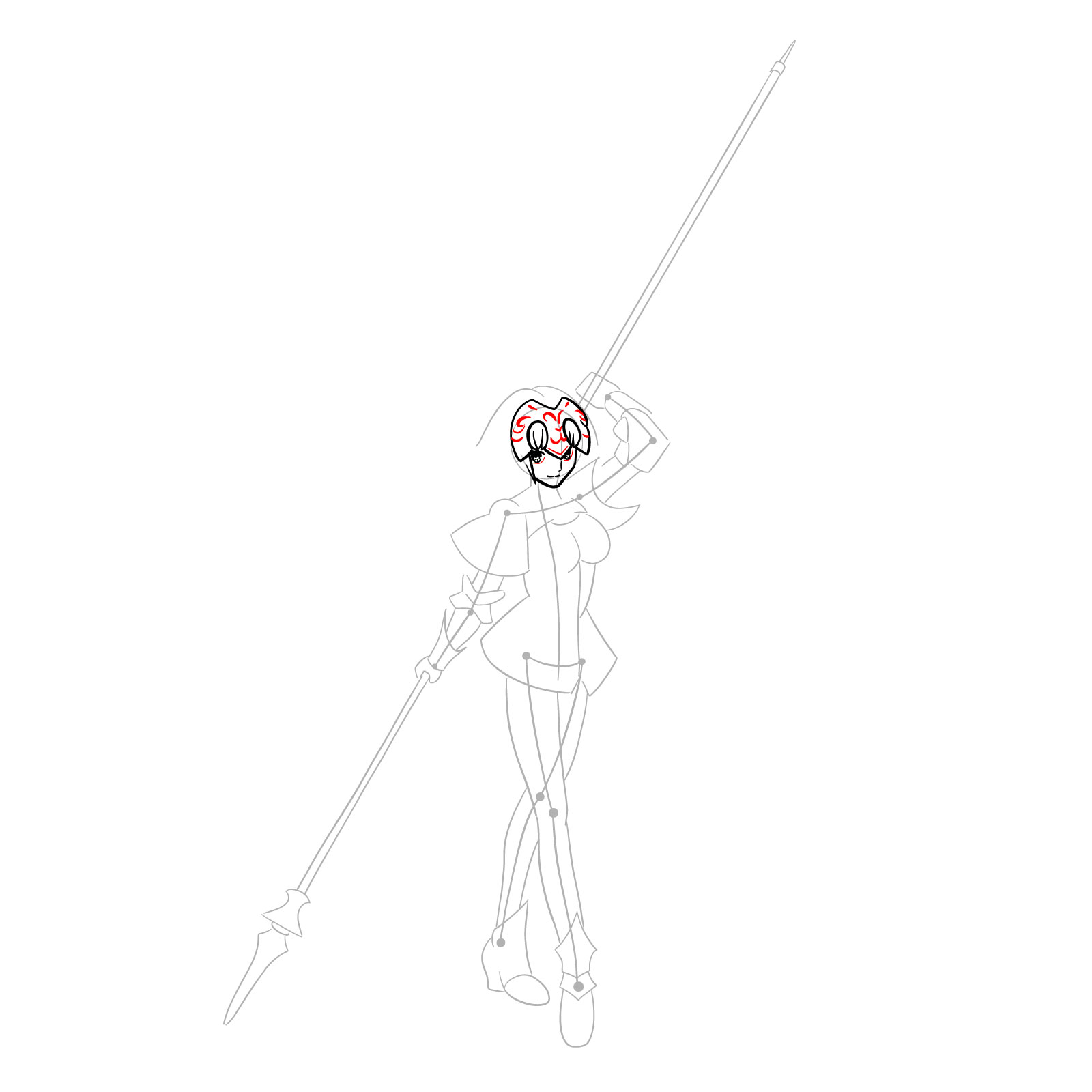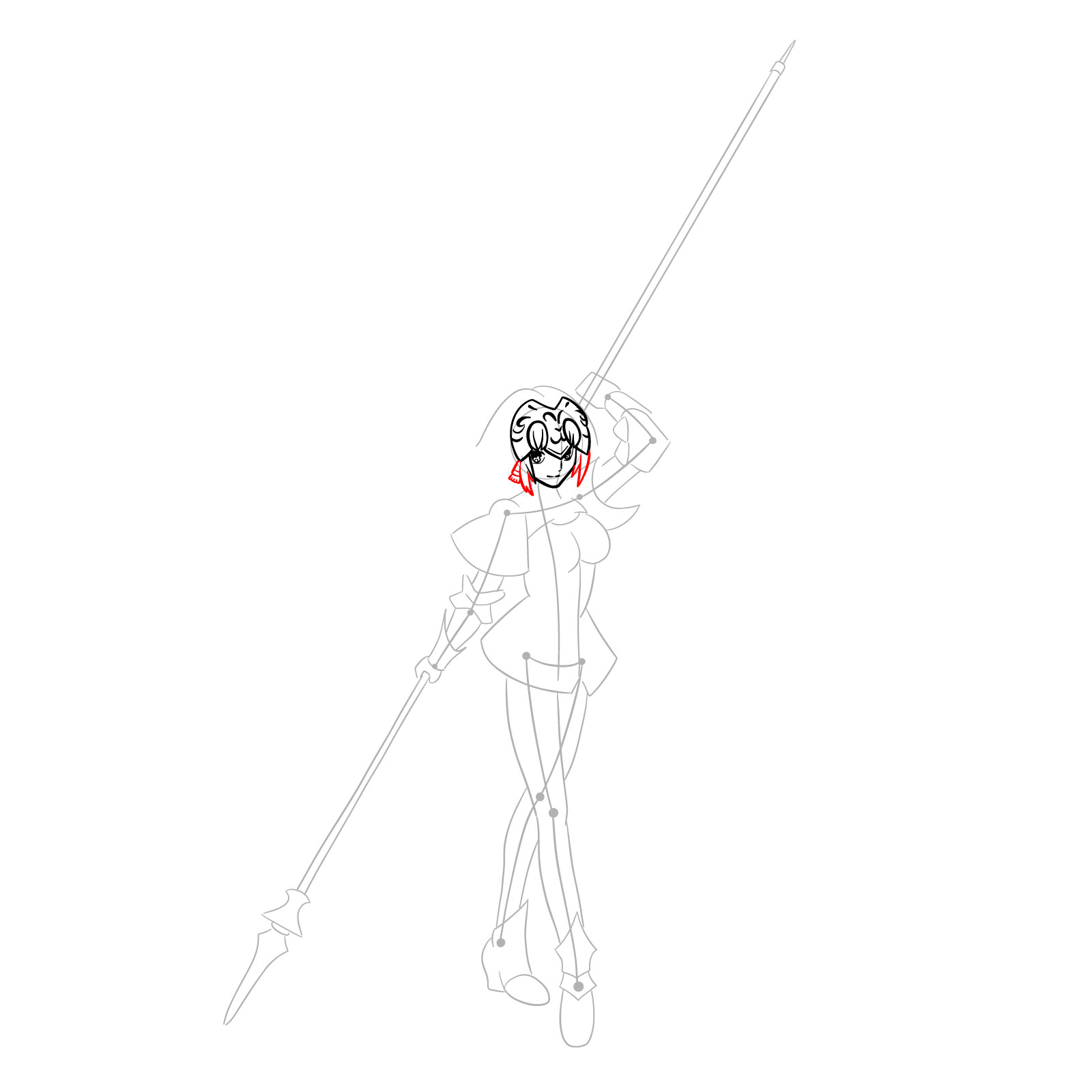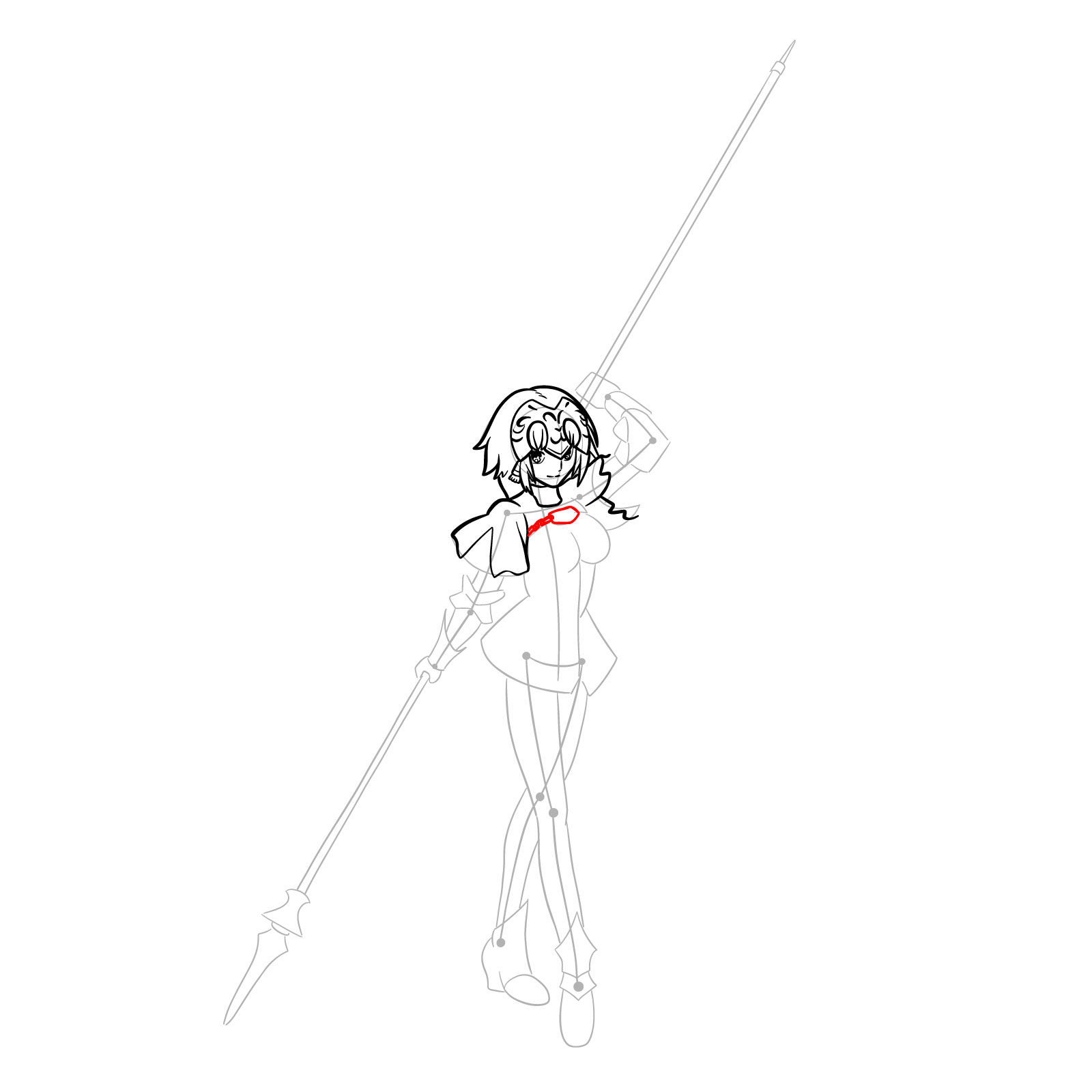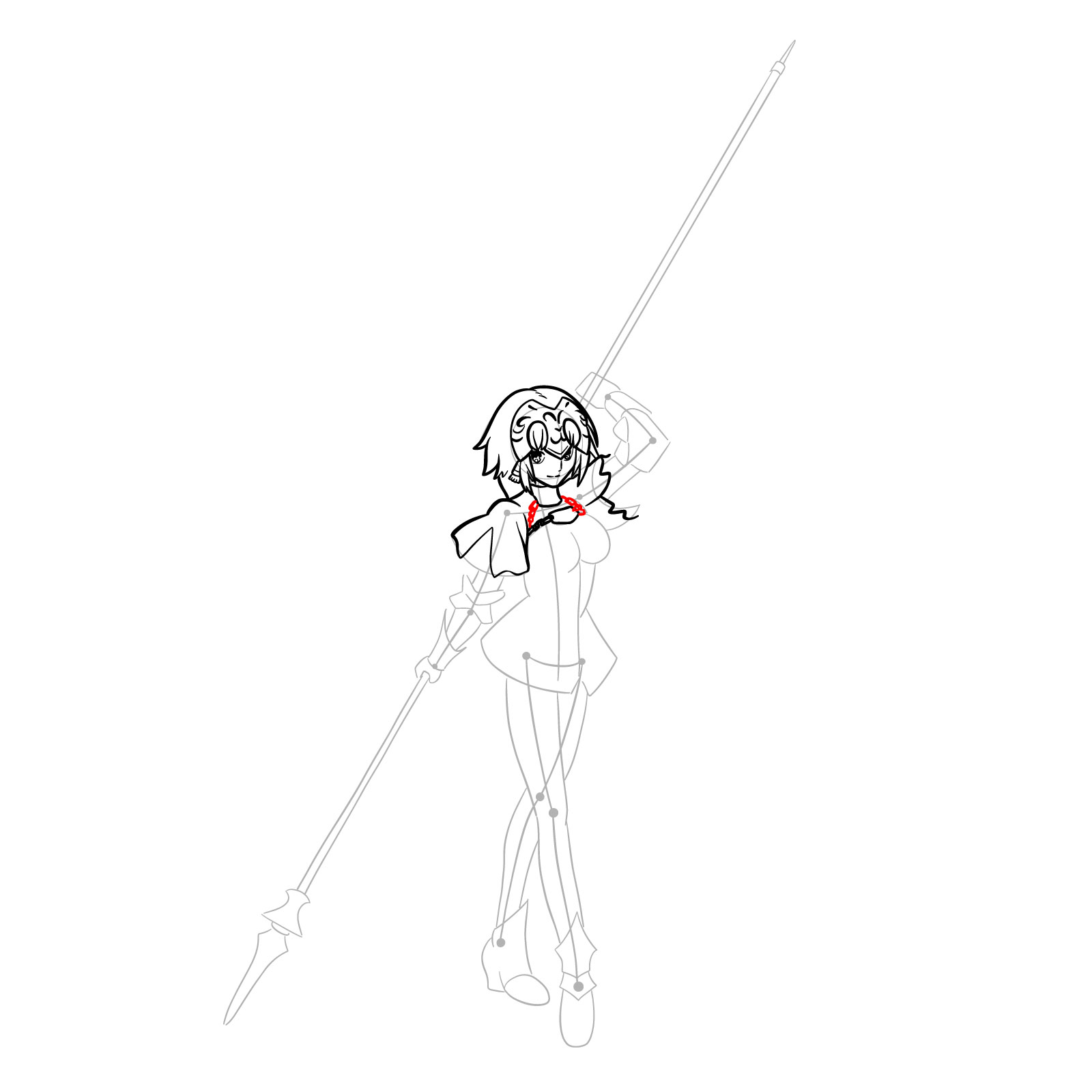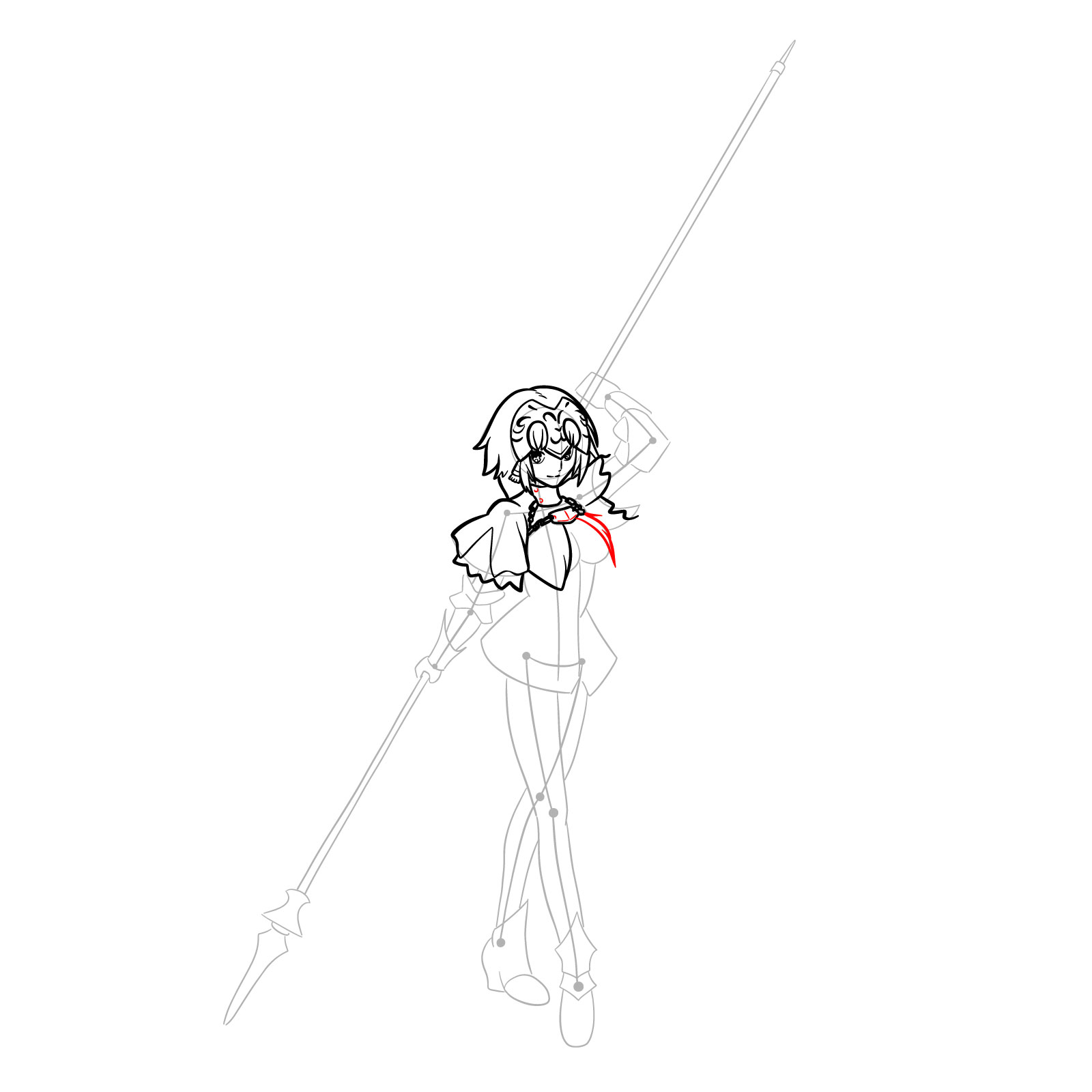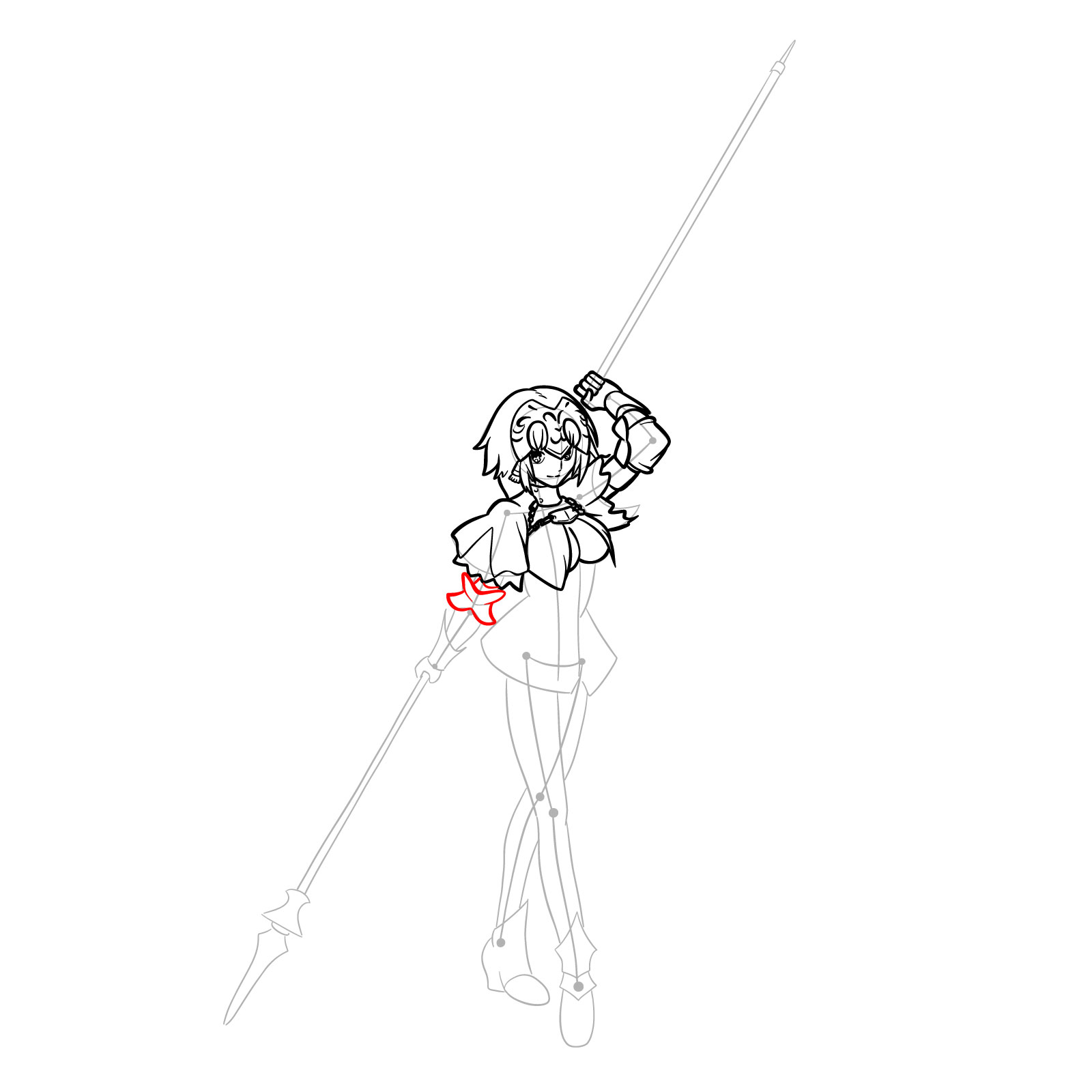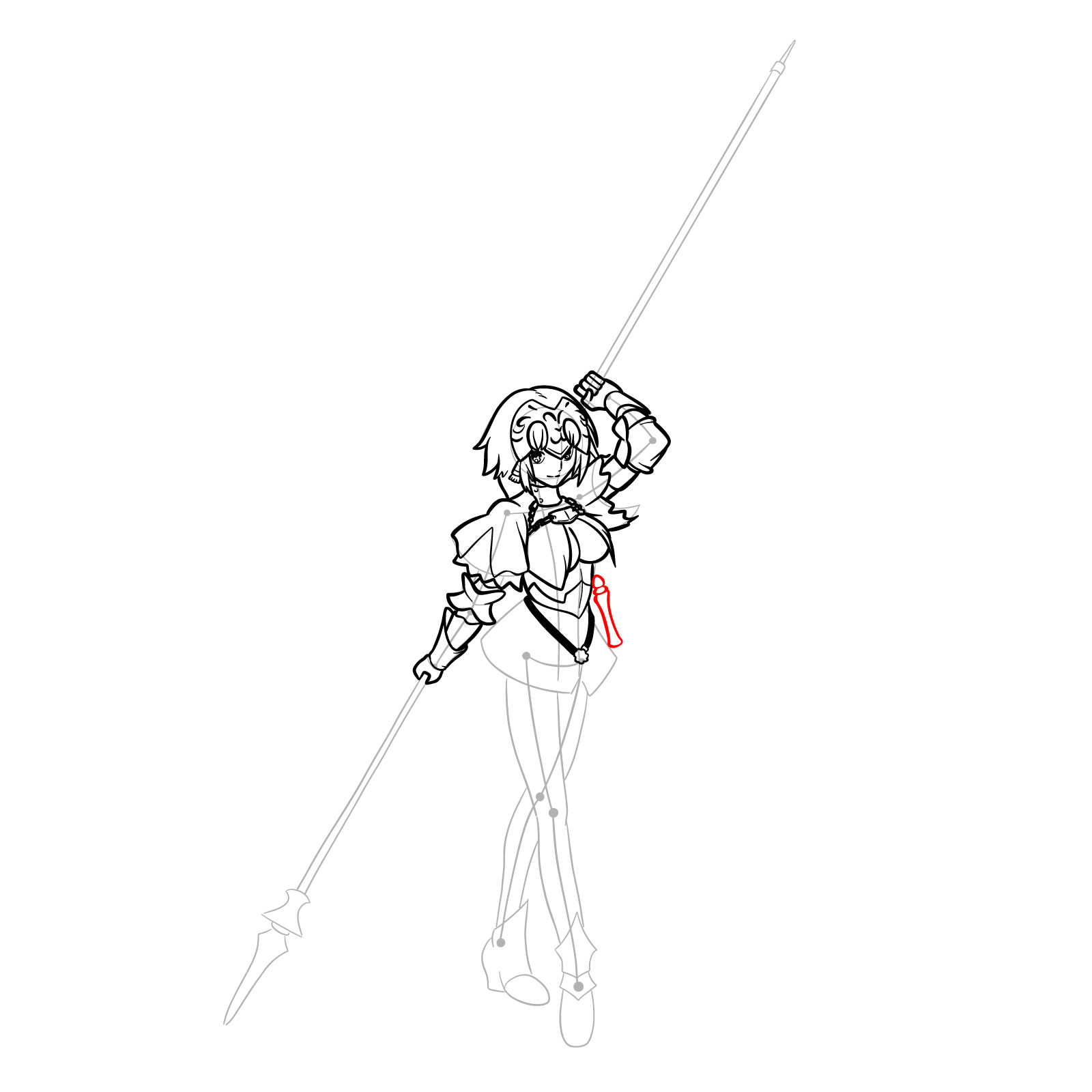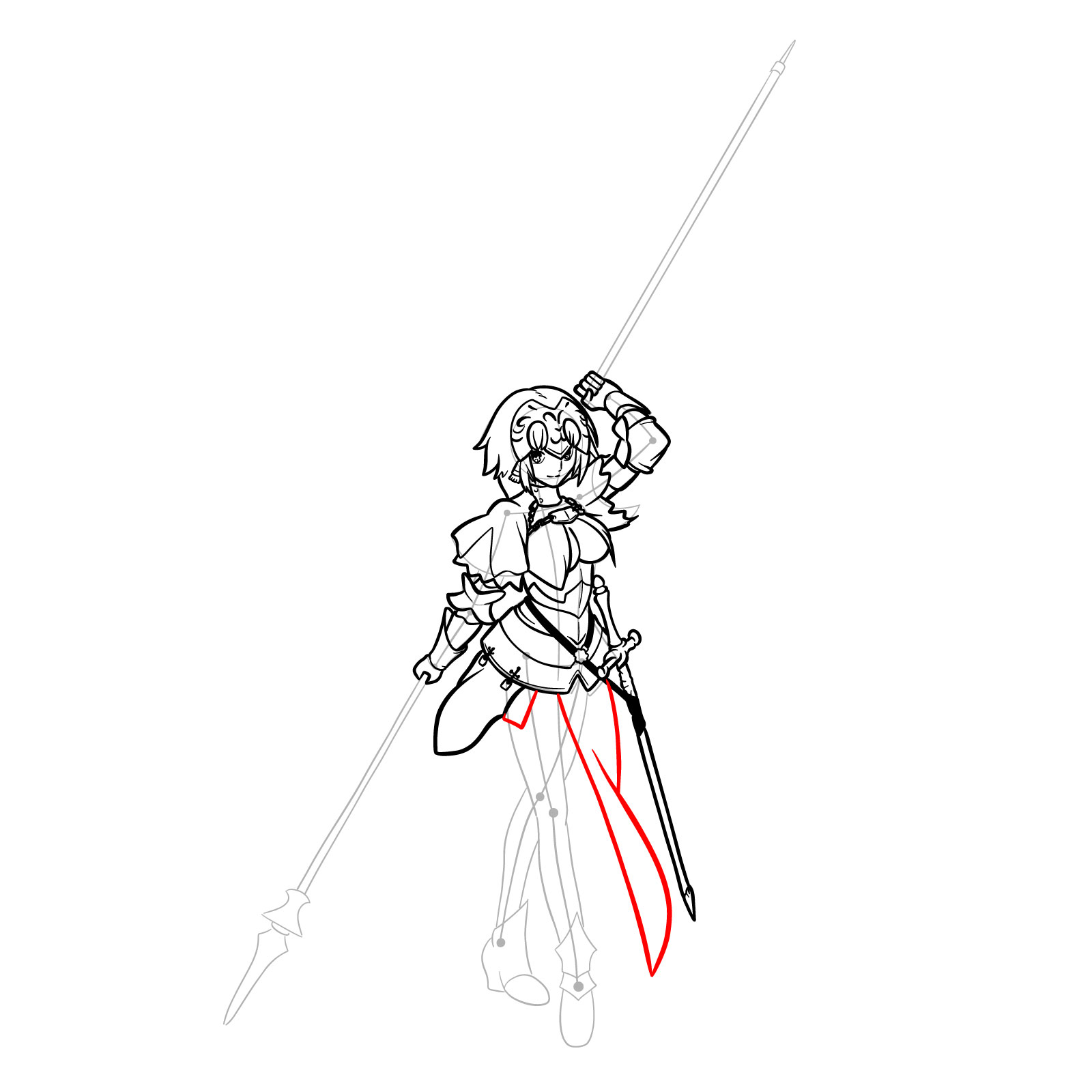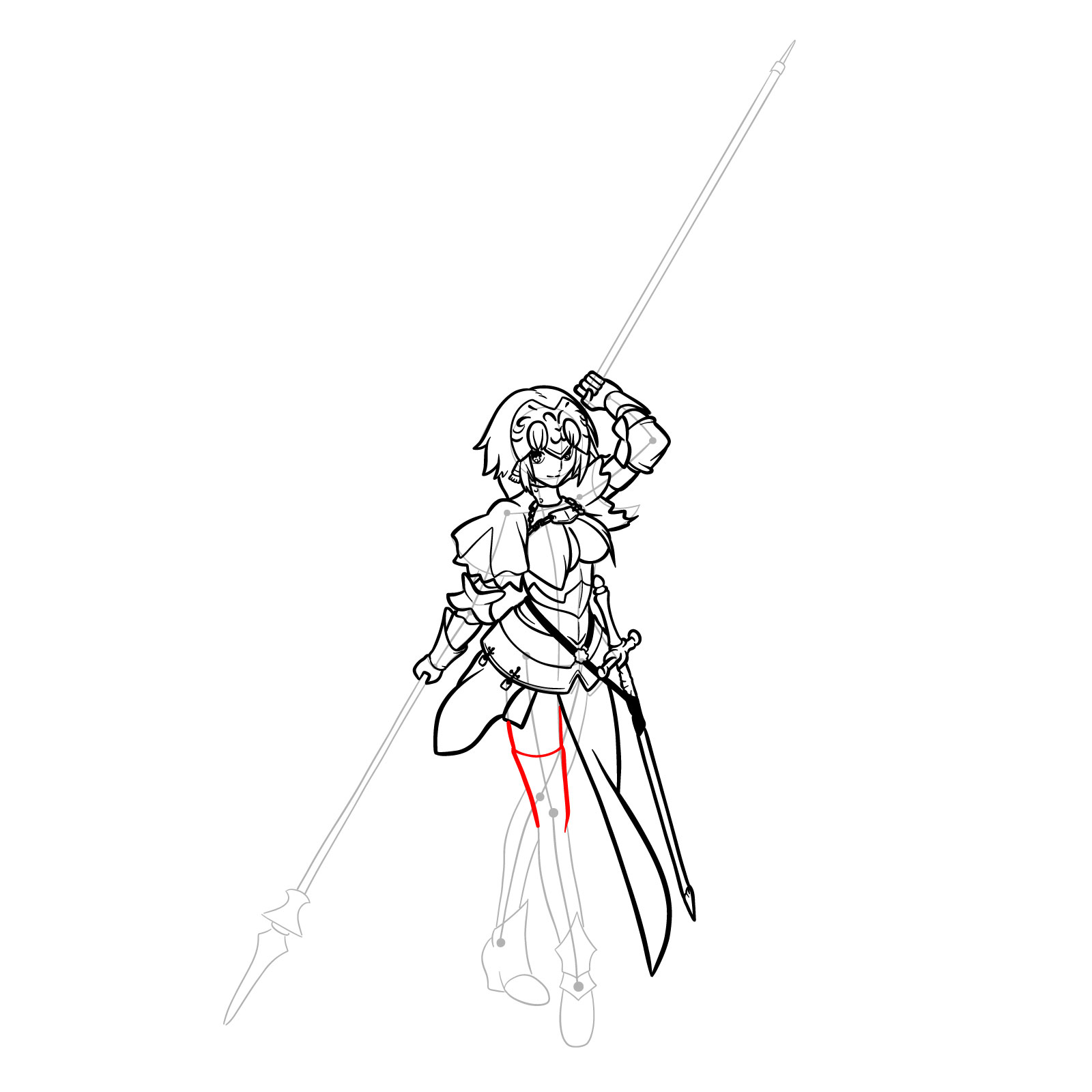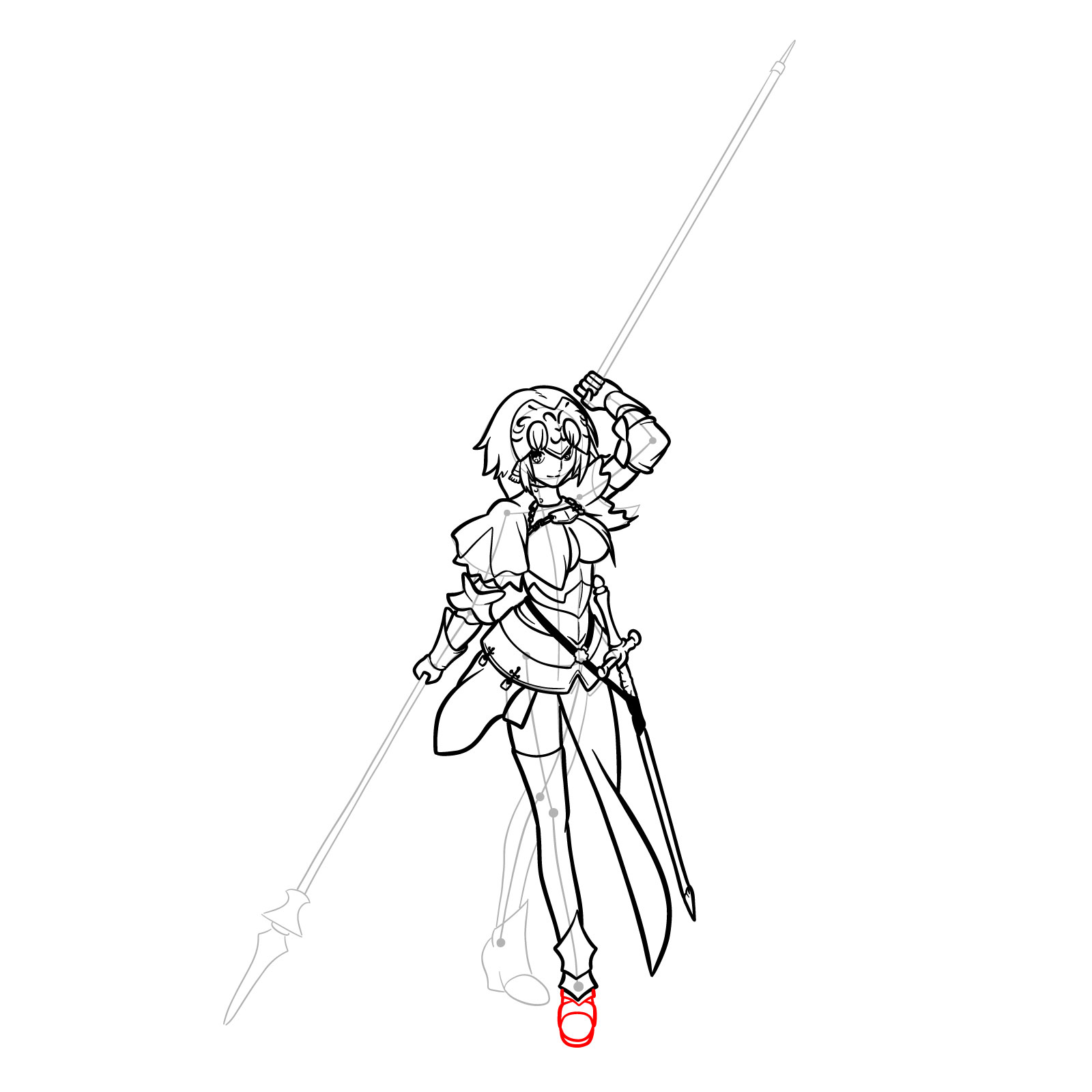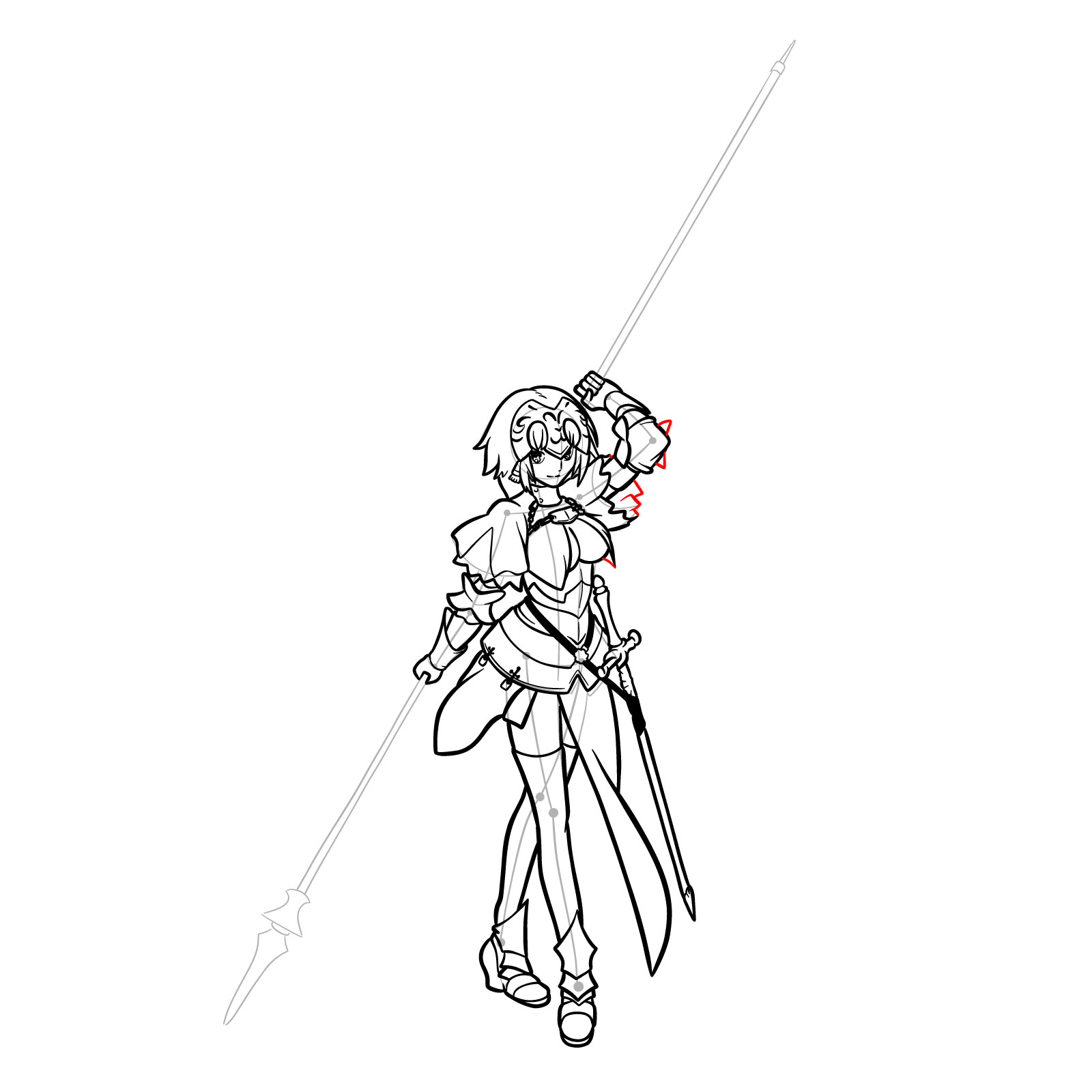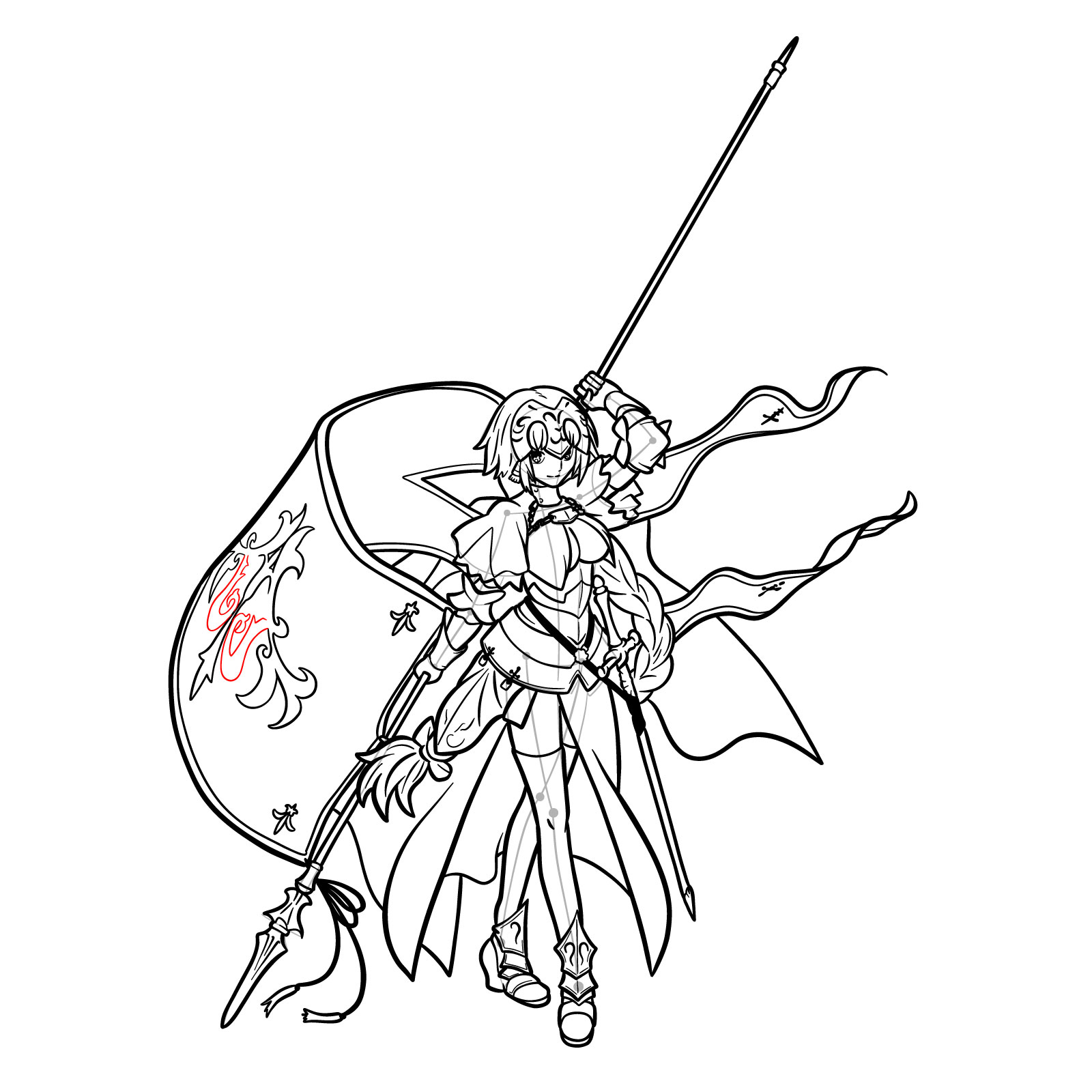 Thank you for joining me on this artistic adventure. Drawing Jeanne d'Arc from Fate/Grand Order is a rewarding challenge that hones your skills. Remember, art is about expression, and while this guide provides a foundation, feel free to add your unique touch. If you found this guide helpful, please share it with fellow artists and enthusiasts. To support SketchOk further and suggest topics for future tutorials, consider making a donation. Your contributions will directly influence upcoming content, ensuring we cater to what you'd love to see. Let's connect! Join the SketchOk community on Facebook, Instagram, and Pinterest. Stay inspired and keep sketching!