From the bustling streets of Konohagakure to the heat of the Fourth Shinobi World War, Naruto Uzumaki has captured the hearts of manga and anime fans around the world. Learning how to draw this iconic character, especially his face, is a rite of passage for many aspiring artists. In this guide, we'll dive into the world of Team 7 to help you capture the essence of Naruto's character in your drawings.
Diving into Naruto's Features
Drawing Naruto's face requires keen attention to his unique features, including:
Yellow-blond, spiky hair: reminiscent of his father's look
Expressive blue eyes: showcasing the depth of his emotions
Trademark whisker markings: three on each cheek
The shape of his mother's eyes and face: a hint of his Uzumaki lineage
While mastering Naruto's appearance, why not consider drawing his comrades? Sasuke, Sakura, and Kakashi all have unique facial structures that would complement a Team 7 ensemble piece.
Understanding the Sketching Guide
This drawing guide consists of 24 steps to help you craft Naruto's visage. Here's a quick breakdown of the color-coding to keep you on track:
Red Color:

This represents the current step you should be focusing on.

Grey Color:

Illustrates the basic proportion sketch. The initial three steps focus on this, so ensure your strokes are light!

Black Color:

Showcases the lines drawn in prior steps.
Once you've followed all the steps, you might consider inking your sketch. Use fine-tip pens to ink over your pencil lines, letting the ink dry completely before gently erasing the underlying pencil sketch. This ensures a cleaner, more professional finish.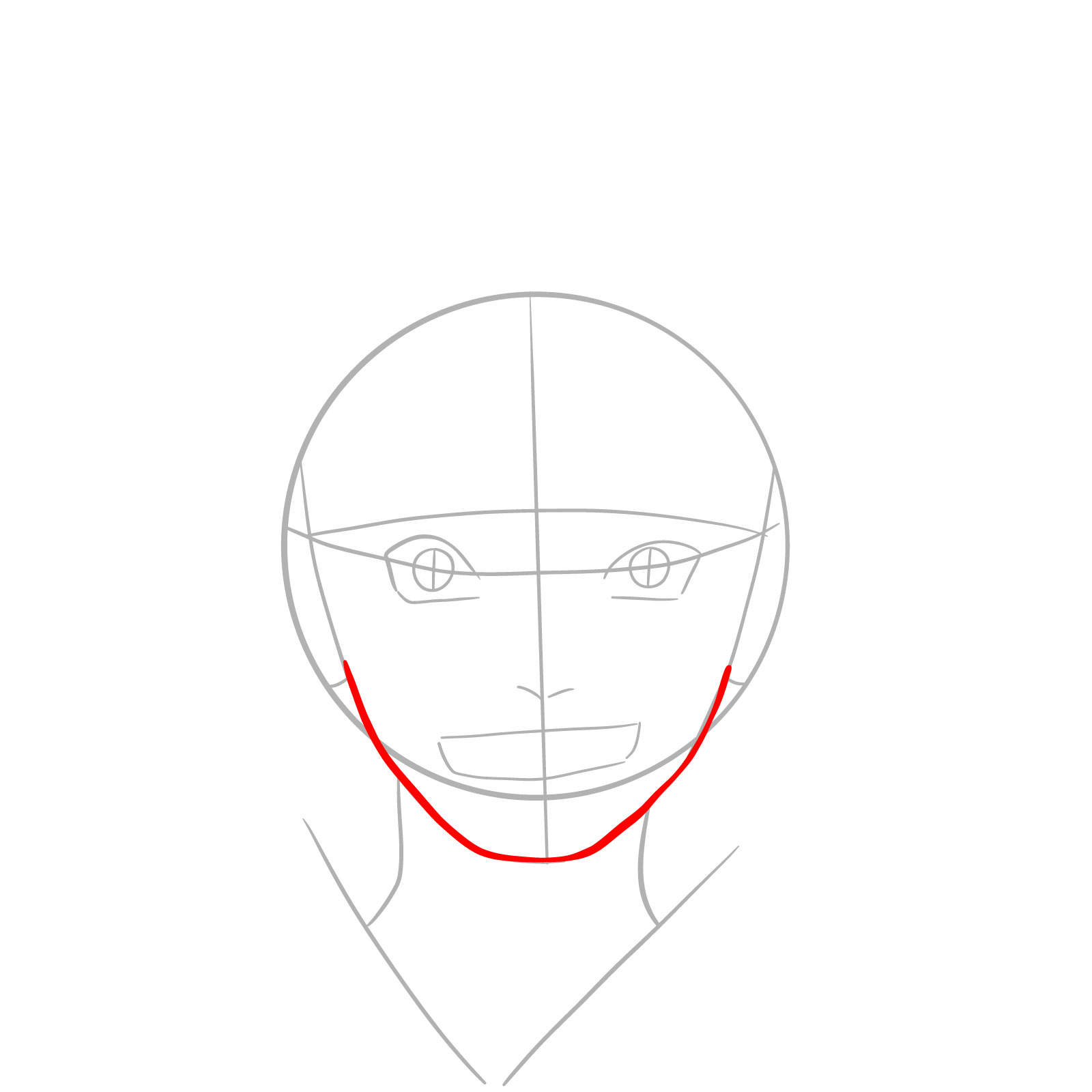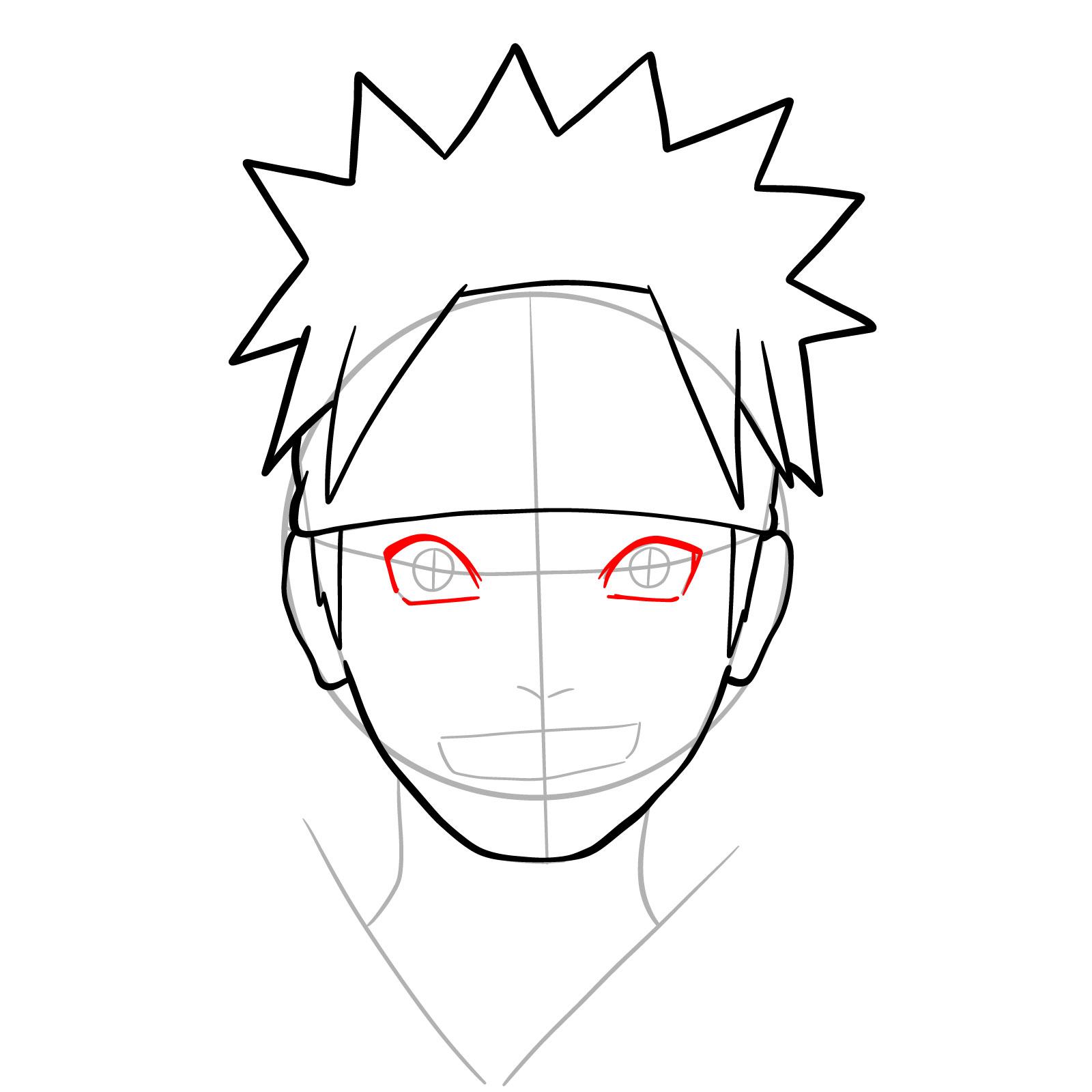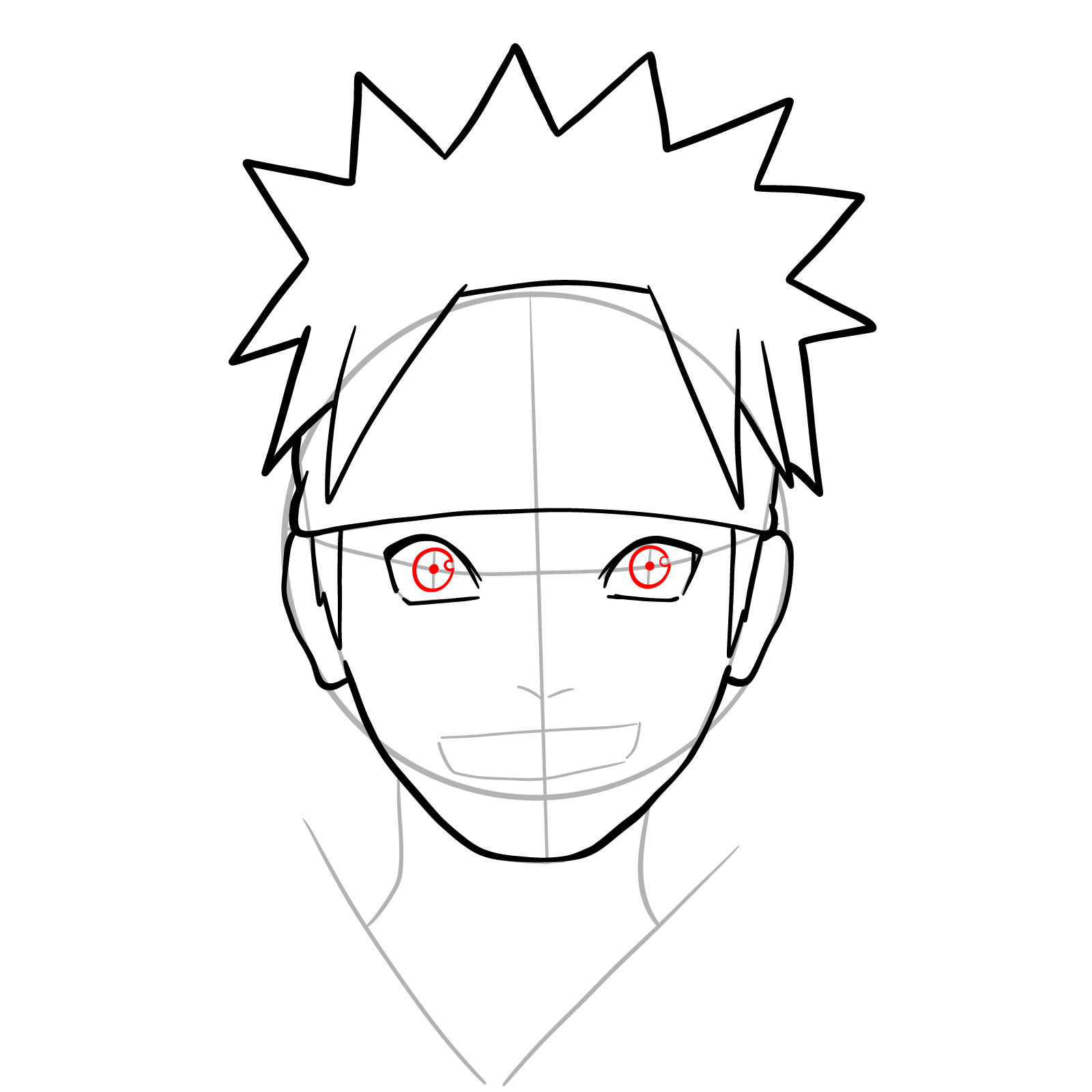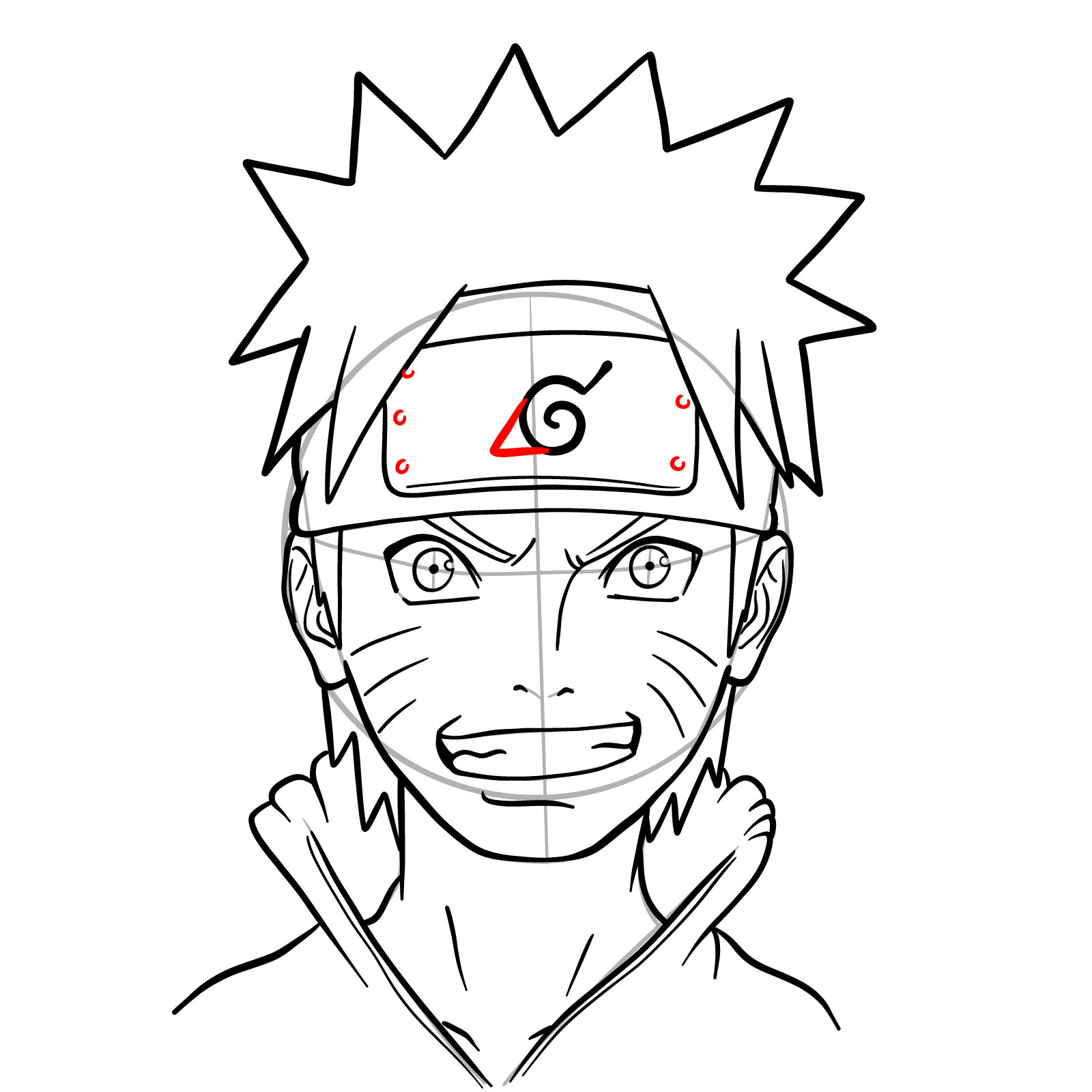 Drawing Naruto: Frequently Asked Questions
What's the best technique for capturing Naruto's spiky hair?
When drawing Naruto's iconic spiky hair, begin with a rough outline, marking the direction and length of the spikes. Then, refine these spikes by adding details, keeping in mind the light source and adding depth accordingly.
How do I depict the whisker markings without overshadowing his face?
Naruto's whisker markings are subtle yet essential. Use a soft pencil or light hand to draw them. Ensure they're proportional, evenly spaced, and blend seamlessly with the rest of his facial features.
How can I capture the emotion in Naruto's eyes?
Naruto's eyes are a window to his emotions. Use reference images to observe the shape and look of his eyes in different emotions. Pay attention to the eyebrows, eyelids, and the placement of the iris to capture the desired expression accurately.
Unveil Your Inner Shinobi Artist
Thank you for joining me on this artistic journey through the Leaf Village. If you've enjoyed this guide on how to draw Naruto's face and wish to support my work at SketchOk, consider making a donation. Every donation not only helps keep the lights on but also gives you a chance to suggest topics for future tutorials. And remember, your suggestions will always be my top priority!
To share your art, feedback, or to stay updated on new tutorials, feel free to follow and tag SketchOk on Facebook, Instagram, or Pinterest. Here's to the unending journey of art and self-discovery!