Welcome, aspiring artists! In this step-by-step drawing tutorial, we will explore the process of learning how to draw Sachi, a beloved character from the Sword Art Online series. Get ready to unleash your creativity and bring Sachi to life on paper!
Meet Sachi
Sachi was a petite girl with shoulder-length black hair and a small mole under the corner of her right eye. She wore a light blue tunic with a chestguard, a short skirt, and grayish boots. Her weapon of choice was a two-handed long spear. Sachi was a member of the Moonlit Black Cats guild, one of the many players trapped in the virtual world of Sword Art Online. Unfortunately, she met a tragic fate during a mission on the 27th Floor Labyrinth. Despite her untimely demise, Sachi remains a cherished character in the hearts of fans.
Materials and Tools
Before we begin, let's gather the materials and tools you'll need for this drawing tutorial. While you are free to use any drawing tools you prefer, here are some recommendations:
Pencil (preferably 2B or HB)
Eraser
Fine-tip pens or markers
Colored pencils or markers
Drawing paper or sketchbook
Step-by-Step Drawing Guide
Now, let's dive into the step-by-step process of drawing Sachi. In this tutorial, we'll break it down into four main parts: Basic Sketch, Refining the Sketch, Inking, and Coloring and Shading. Follow each step carefully, and don't be afraid to add your personal touch along the way.
Part 1: Basic Sketch
To begin, lightly sketch the basic structure of Sachi's body using your pencil. Focus on capturing the overall proportions and pose. Use gentle strokes and keep in mind the red color in the guide images represents the current drawing step. The grey color represents the basic proportions sketch, while the black color shows previously drawn lines. Take your time to ensure the foundation of your drawing is accurate.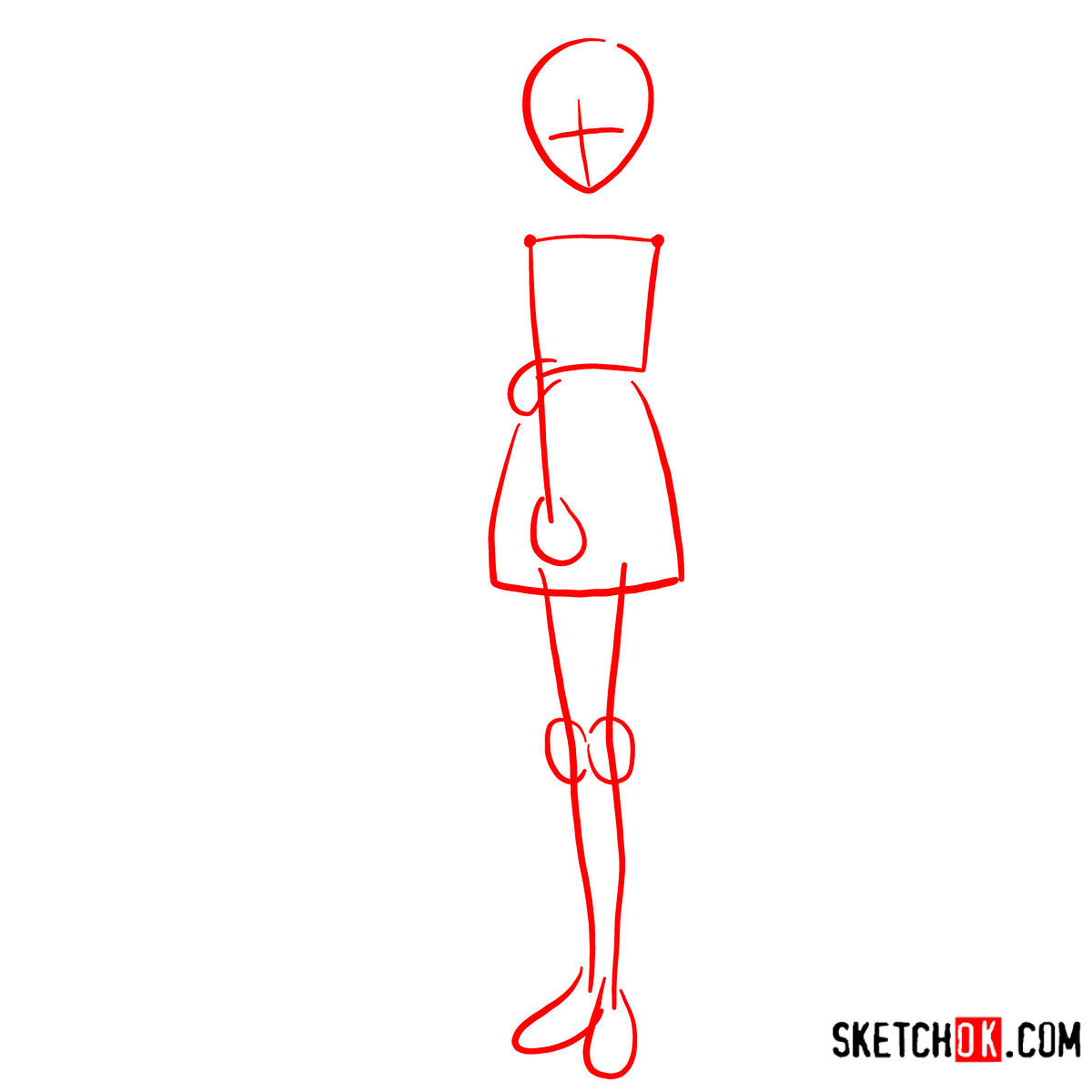 Part 2: Refining the Sketch
Once you have the basic sketch in place, it's time to refine it by adding more details and improving the proportions. Study the reference images of Sachi and pay attention to the intricacies of her hair, facial features, and clothing. Use light pencil strokes to add depth and dimension to your drawing. Take your time to capture her likeness as accurately as possible.

Step 03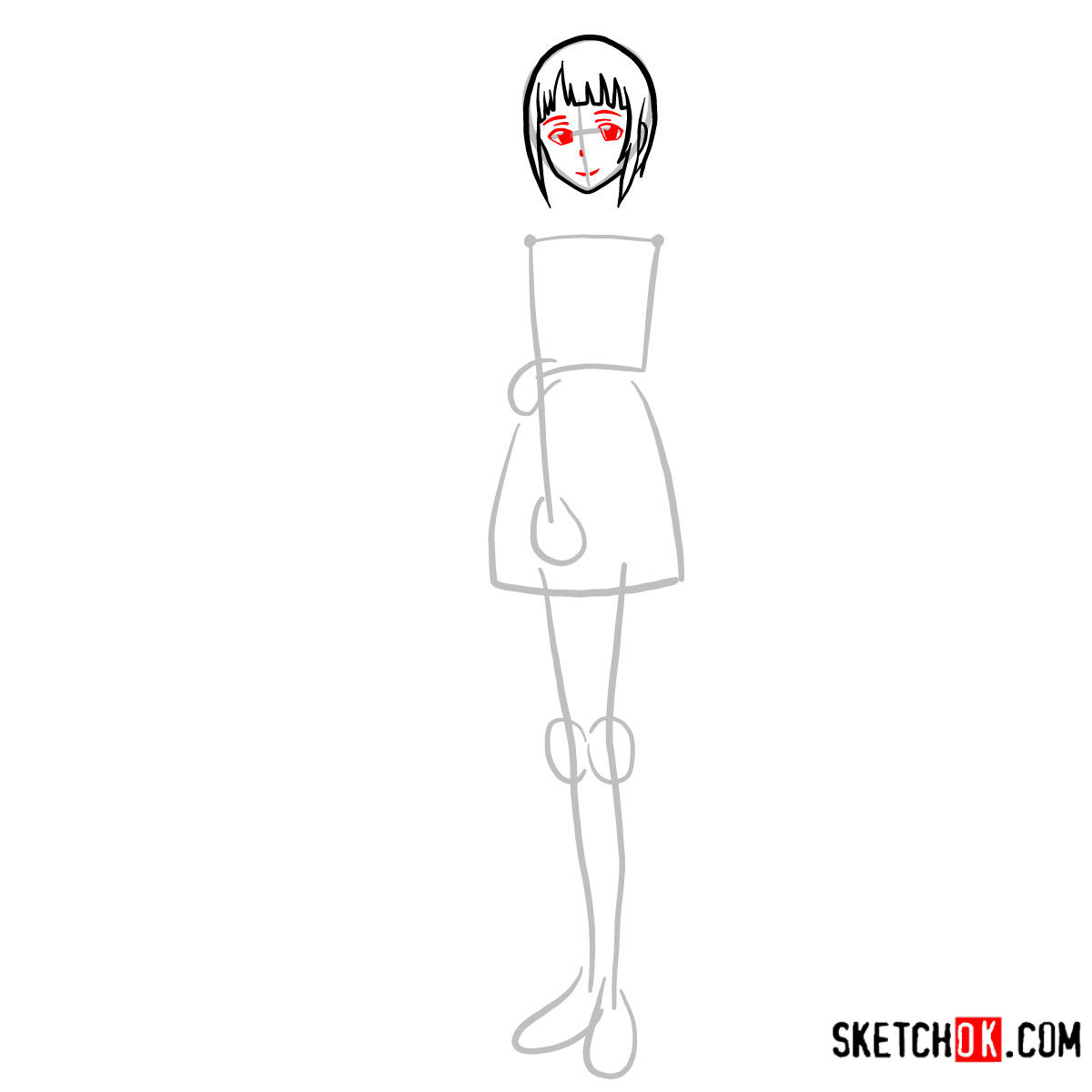 Part 3: Inking
Now that your refined sketch is complete, grab a fine-tip pen or marker to ink your drawing. Carefully outline the important lines, such as the facial features, hair, and clothing. Add small details and refine the overall shape of the character. Remember, inking is about creating clean and confident lines.
Part 4: Coloring and Shading
It's time to bring Sachi to life with color! Use colored pencils or markers to add vibrant hues to your drawing. Refer to the reference images to match the colors of her outfit and hair. Consider the lighting and shadows in the scene and add shading accordingly. Use gentle strokes to create smooth transitions and highlights. Feel free to experiment and add your personal artistic flair.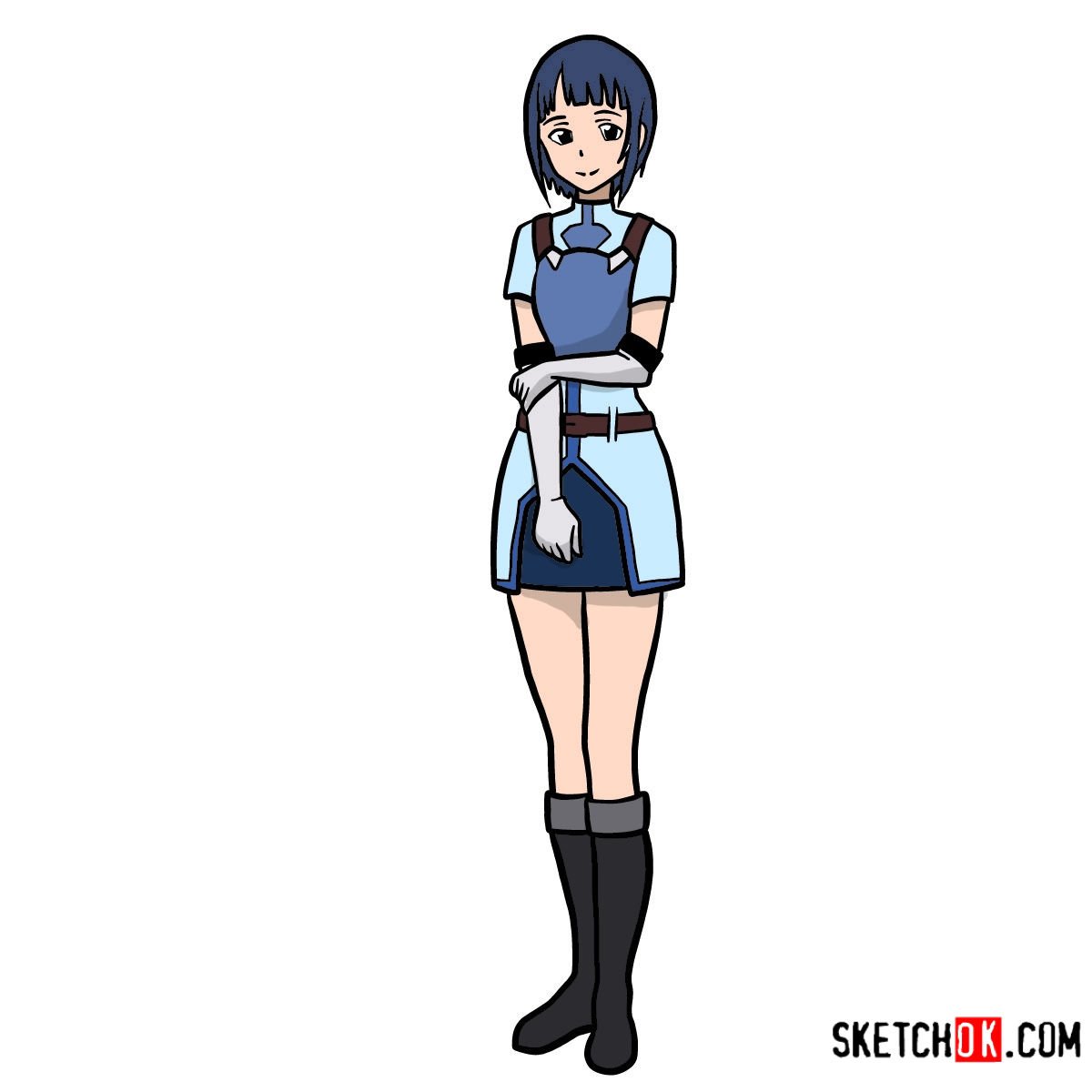 Related Characters to Draw Next
If you enjoyed drawing Sachi, why not try your hand at sketching other iconic characters from the Sword Art Online series? Consider drawing Asuna, Kirito, or Sinon in your next artistic endeavor. Each character presents unique challenges and opportunities to sharpen your skills.
Now that you have completed this drawing tutorial, don't stop here! Keep practicing and exploring your artistic abilities. Remember, every stroke brings you one step closer to becoming a master artist. Share your artwork with us on social media and spread the love for drawing!
Please consider supporting SketchOk by sharing this tutorial with your friends and fellow art enthusiasts. You can also show your appreciation by donating on Buy Me a Coffee. Your support goes a long way in helping me create more free tutorials.
Don't forget to subscribe to our social media accounts for more drawing inspiration and tutorials: