Unleash your inner shinobi and embark on an artistic adventure with us today as we delve into the realms of Naruto, specifically focusing on the wise and enigmatic Kakashi Hatake. Get your pencils ready as we guide you step-by-step to sketch Kakashi, engrossed in his favorite book.
Kakashi Hatake: Characteristic Details
Before diving into the sketching process, let's get familiar with Kakashi's unique physical traits:
Masked Face: Kakashi's visage is partially covered by a mask, adding an aura of mystery.
Spiky Silver Hair: His hair is silver and styled into gravity-defying spikes.
Headband: Kakashi dons the Konoha headband, but with a twist – it covers his left eye.
Book: His ever-present book, typically the "Icha Icha" series, but in our case, "Naruto."
Decoding the Art Guide
This easy-to-follow guide comprises 32 steps designed to help you create an accurate sketch of Kakashi. The first three steps will assist you in developing the basic structure of your sketch, providing the right proportions. To simplify understanding, we've used a color code:
Red Color:

Highlights the current step of the drawing.

Black Color:

Shows lines you have previously drawn.

Grey Color:

Represents the basic sketch, assisting in maintaining proportions.
After mastering Kakashi, you might consider sketching other prominent characters from Naruto like Naruto in Kurama Mode, Sasuke Uchiha, or Sakura Haruno to create your personal Shinobi gallery.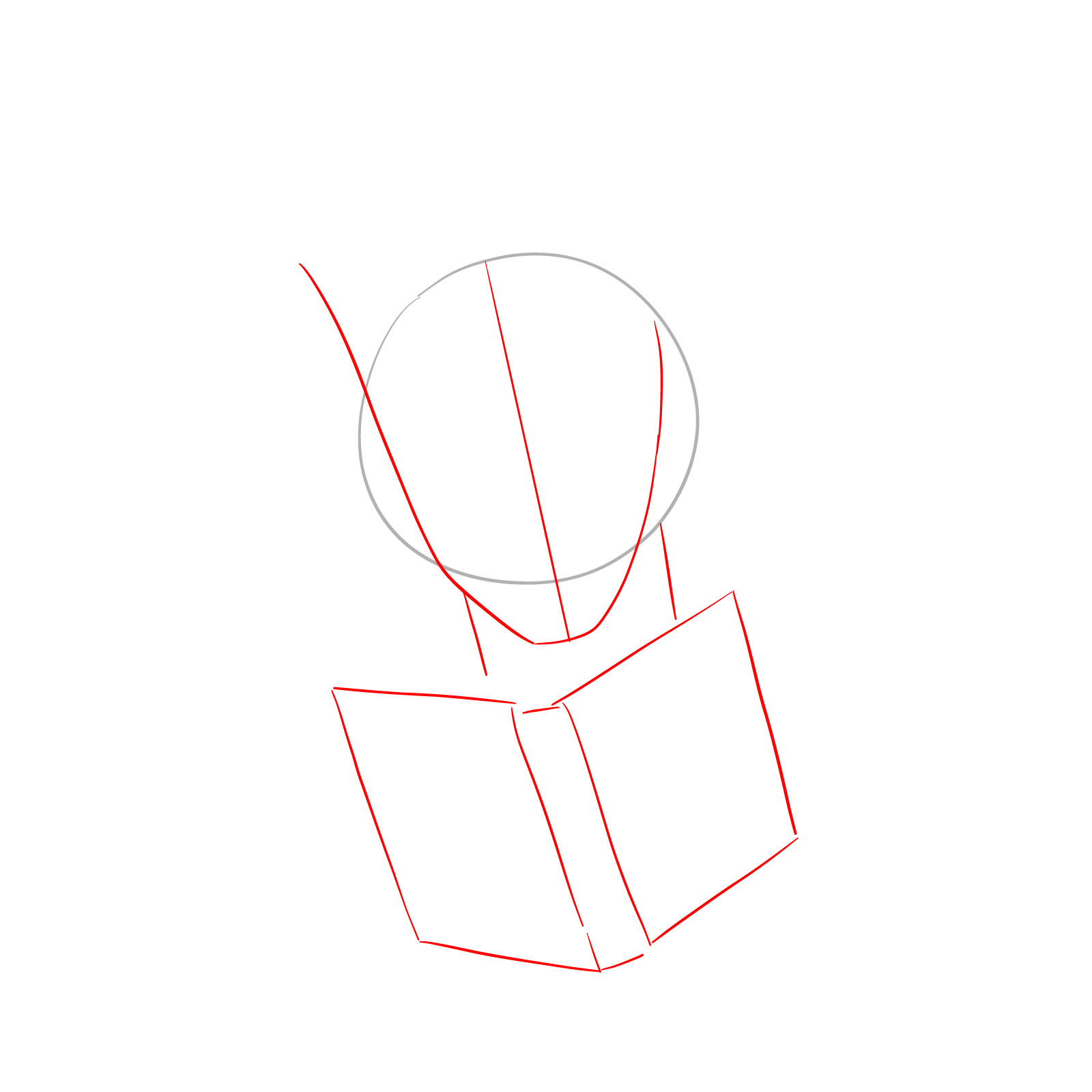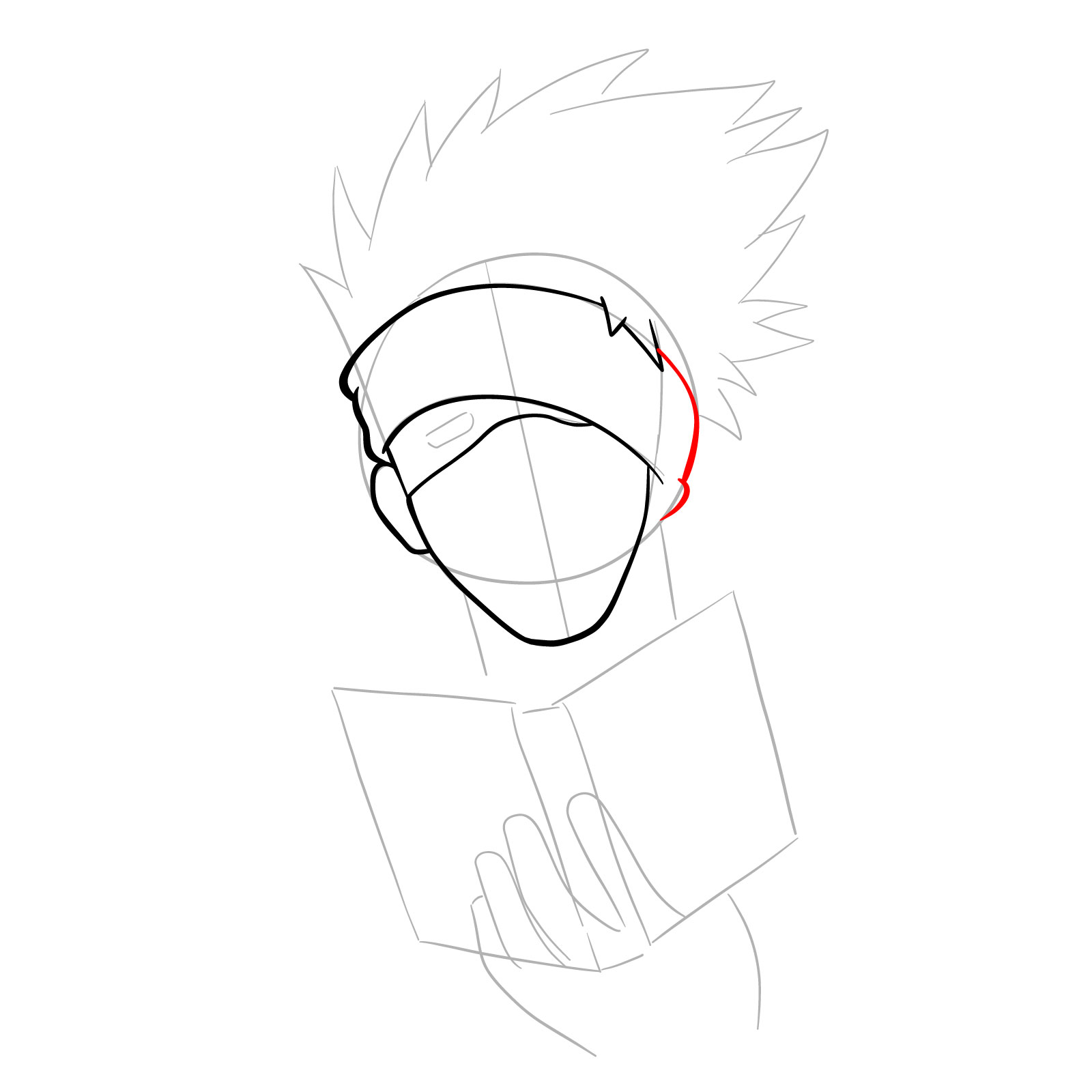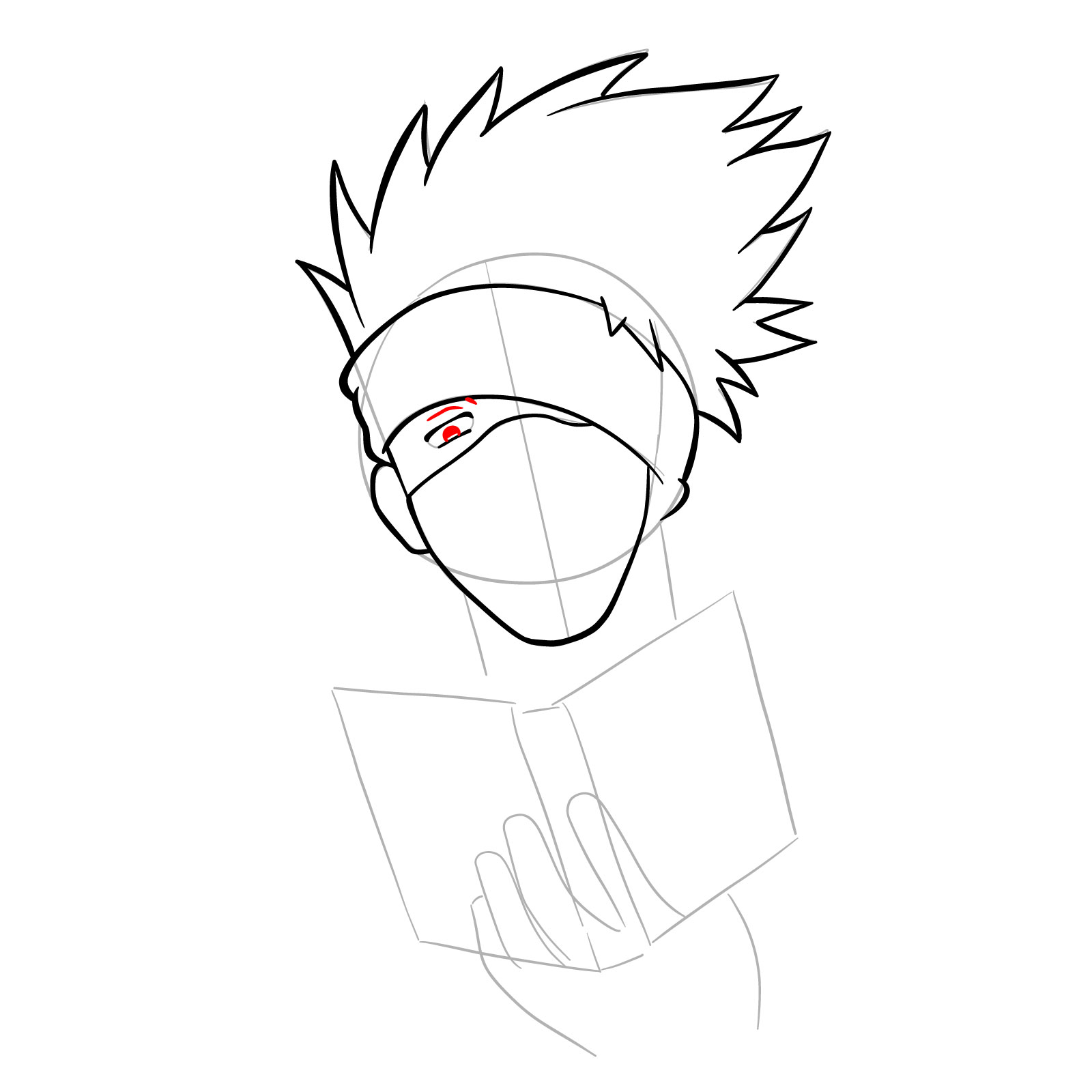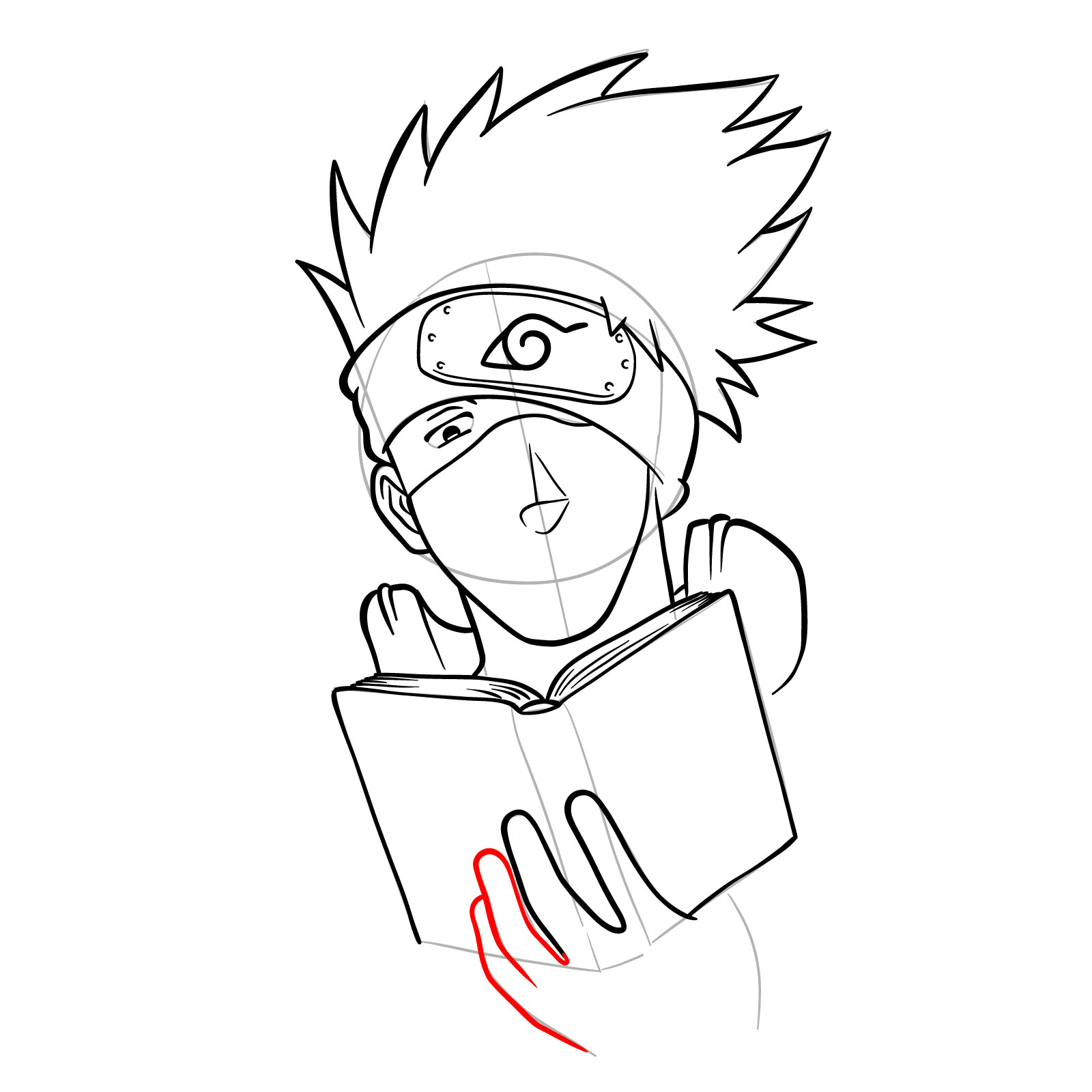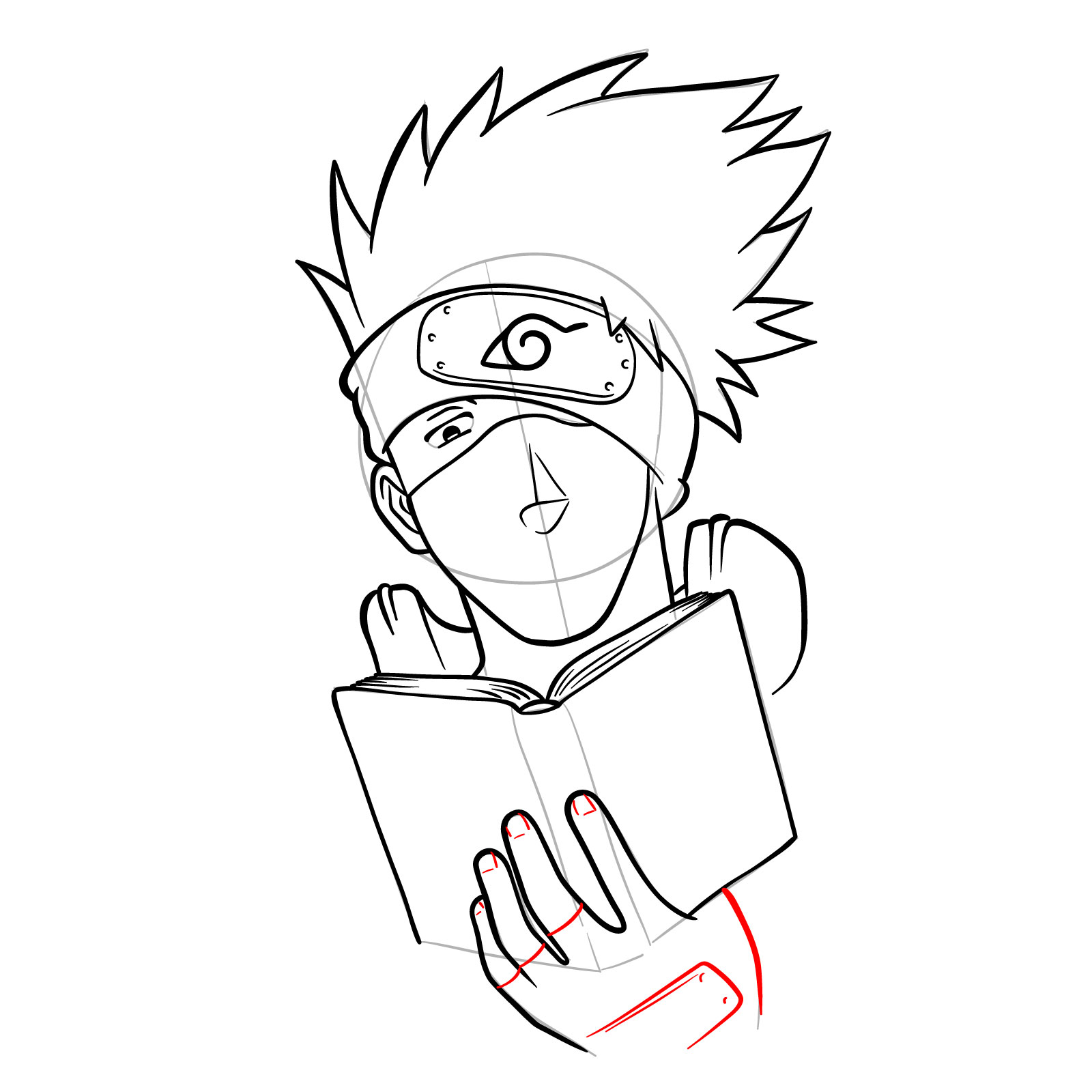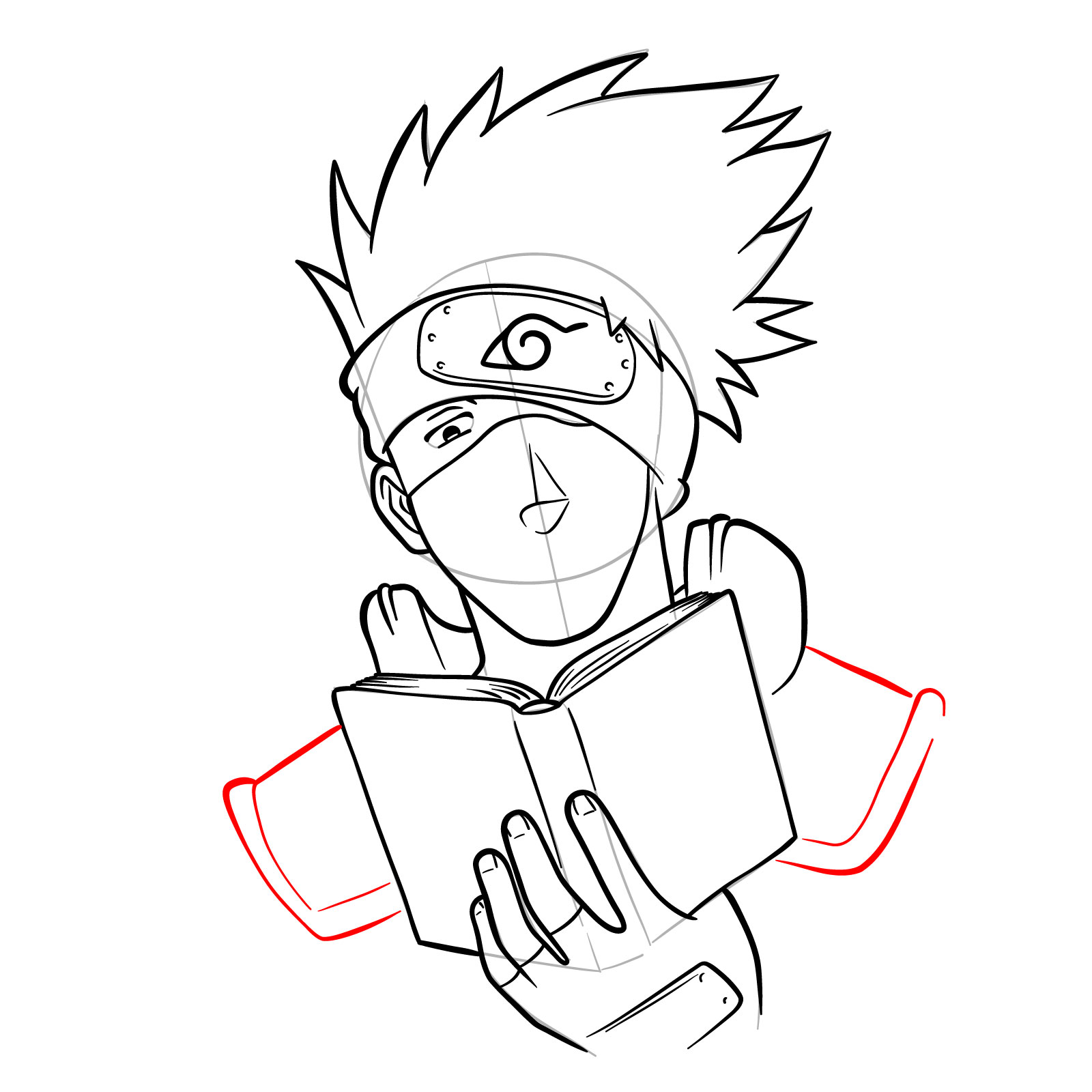 FAQs: Pencil Jutsus Unleashed
Q1: What type of pencil should I use for the initial sketch?
A light graphite or mechanical pencil is ideal for the basic sketch, allowing easy erasures and adjustments to get the proportions just right.
Q2: Can I draw Kakashi without his mask?
While the mask is a defining characteristic of Kakashi, artistic interpretation is always welcome. Feel free to draw Kakashi without his mask, but remember it might make the character less recognizable.
Q3: How can I draw Kakashi's spiky hair?
Drawing spiky hair can be tricky. Try visualizing each spike as individual shapes or forms.
A Shinobi's Artistic Conclusion
And there you have it, an insider's guide on how to draw Kakashi reading a book. This journey of art is about exploring your creativity, so feel free to add your unique touch to your sketch.
If you've found value in this guide and would like to support our work, consider donating at Buy me a coffee. Your support is vital in keeping the SketchOk project alive. To stay updated with our latest tutorials, follow us on Facebook, Instagram, and Pinterest. You can also help us grow by sharing this guide with friends or on your social media platforms.
Remember, every great artwork starts with a simple line. So pick up your pencil, let's unleash that inner shinobi and continue this artistic journey, one Naruto character at a time.