For fans of Jujutsu Kaisen, the name Satoru Gojo resonates with strength and enigma. As one of the main protagonists of this esteemed series, mastering how to draw Satoru Gojo is a badge of honor for many aspiring artists. This guide simplifies the process, ensuring that even novices can capture the essence of this formidable sorcerer.
Character Highlights for an Accurate Sketch
Stature: Satoru is a tall and well-built figure, exuding an aura of strength.
Facial Features: His facial structure is sharp, complemented by vibrant snow-white hair.
Attire: He dons a zip-up jacket with a distinctive wide collar and matches it with slim-fit pants and dress boots.
It might be interesting to add characters like Mei Mei, Yuji Itadori or Megumi Fushiguro beside him, emphasizing the bond they share as teacher and students.
Sketching Tips for Satoru Gojo
Drawing a character, especially someone as iconic as Satoru, requires precision and patience. Start with light pencil strokes to outline the basic proportions. This ensures that your final sketch retains the right balance and posture.
Understanding the Guide's Format
Our drawing guide boasts a collection of high-quality images, each dedicated to a specific step in the drawing process. By meticulously following each step, the complex task of illustrating Satoru Gojo transforms into a straightforward process.
Red Color:

This highlights the current step, guiding your pencil strokes.

Black Color:

Represents lines from previous steps, ensuring you're on track.

Grey Color:

Demonstrates the basic sketch, which is foundational to the entire drawing process.
Comprising 25 methodical steps, our approach starts with crafting a rudimentary sketch. This evolves into a more detailed portrayal as you progress. Post completion, you have the option of inking the sketch. If you choose to do so, remember to let the ink dry before erasing underlying pencil marks to avoid smudging.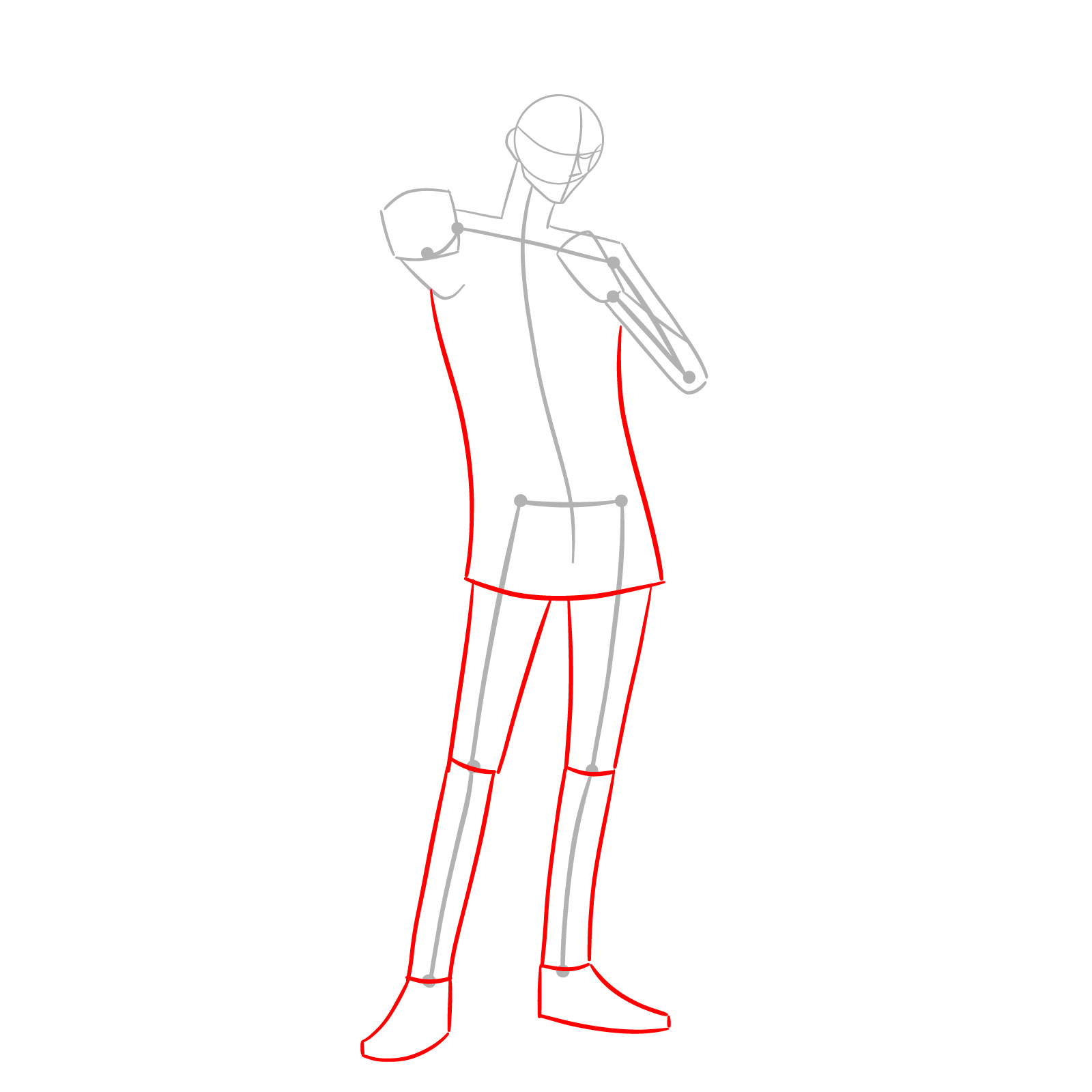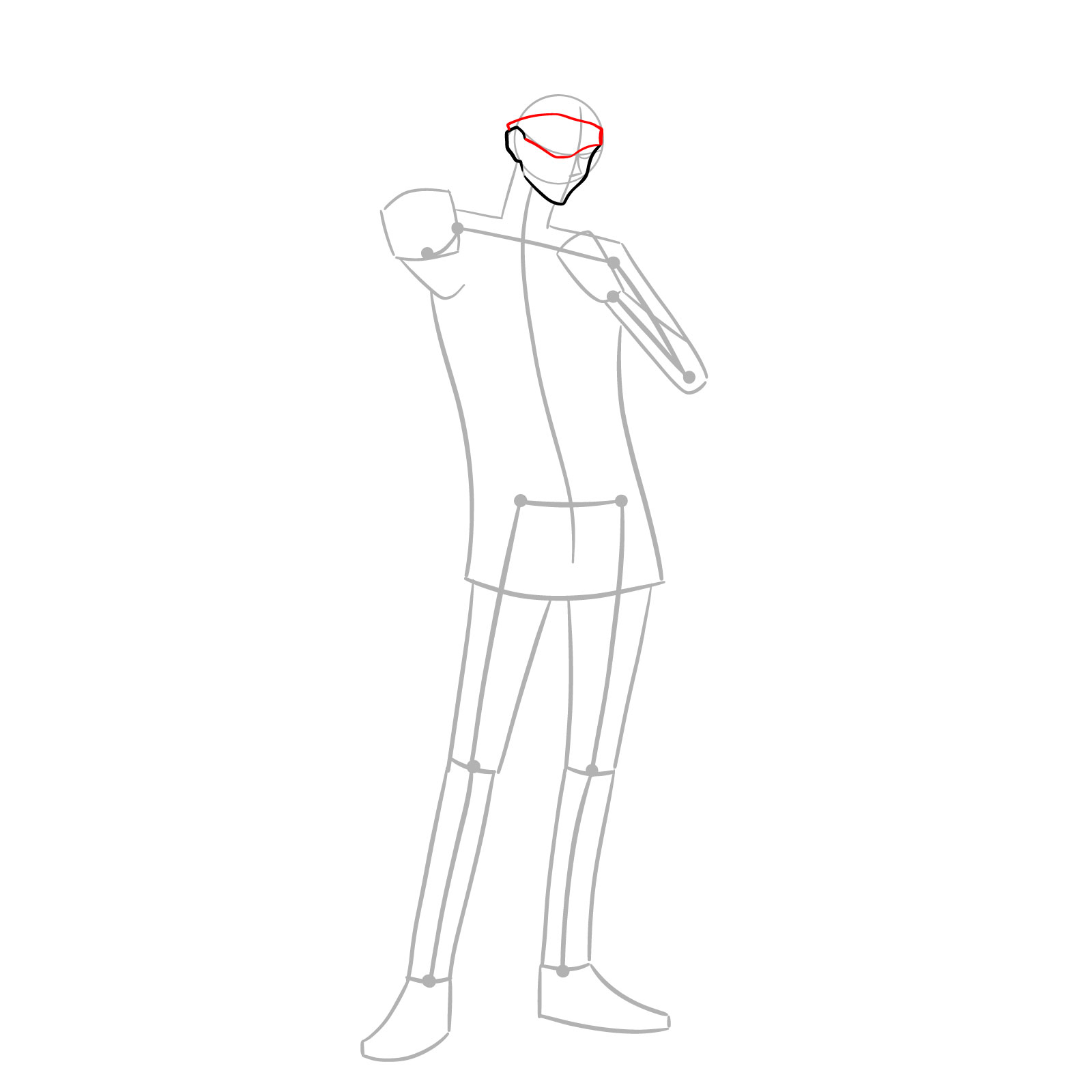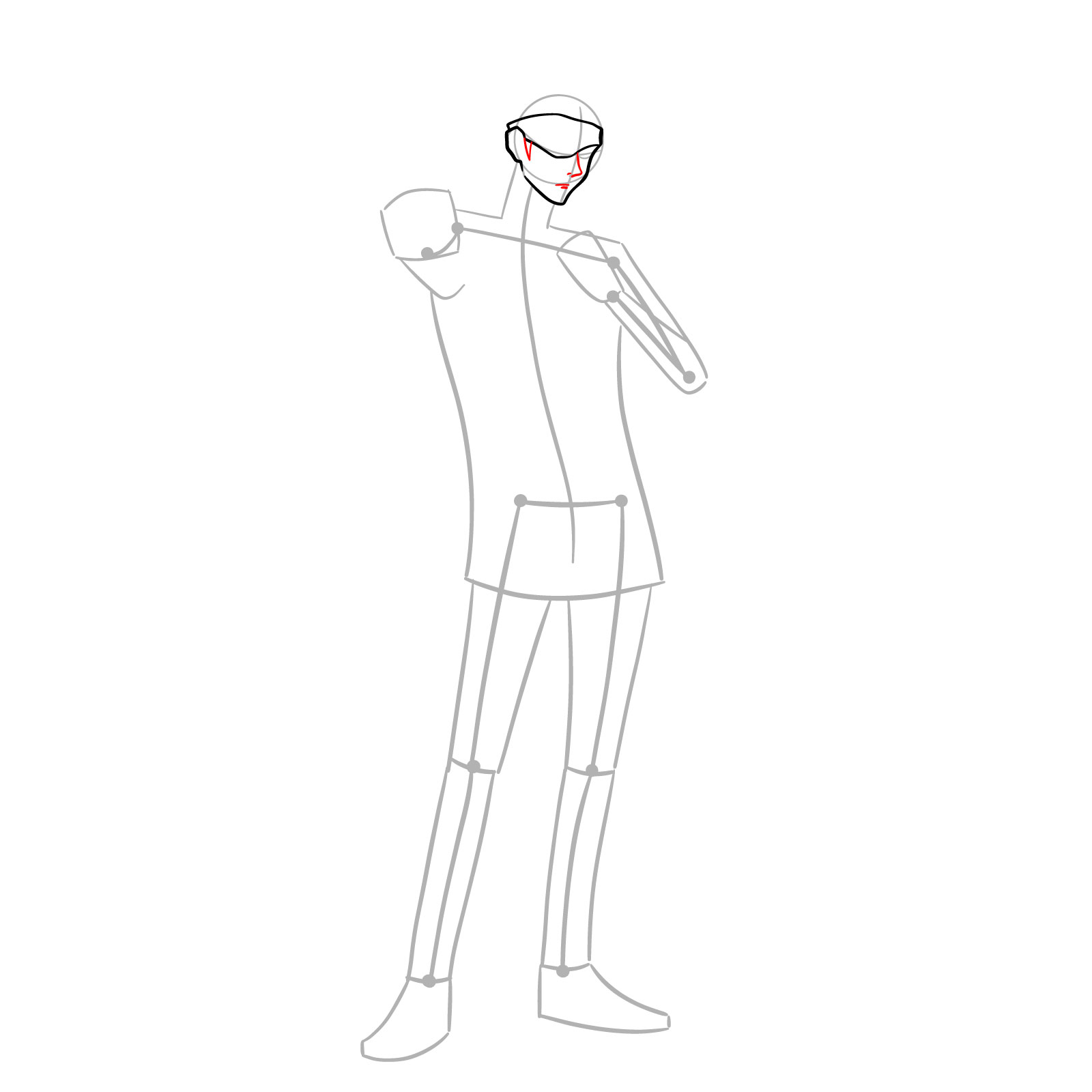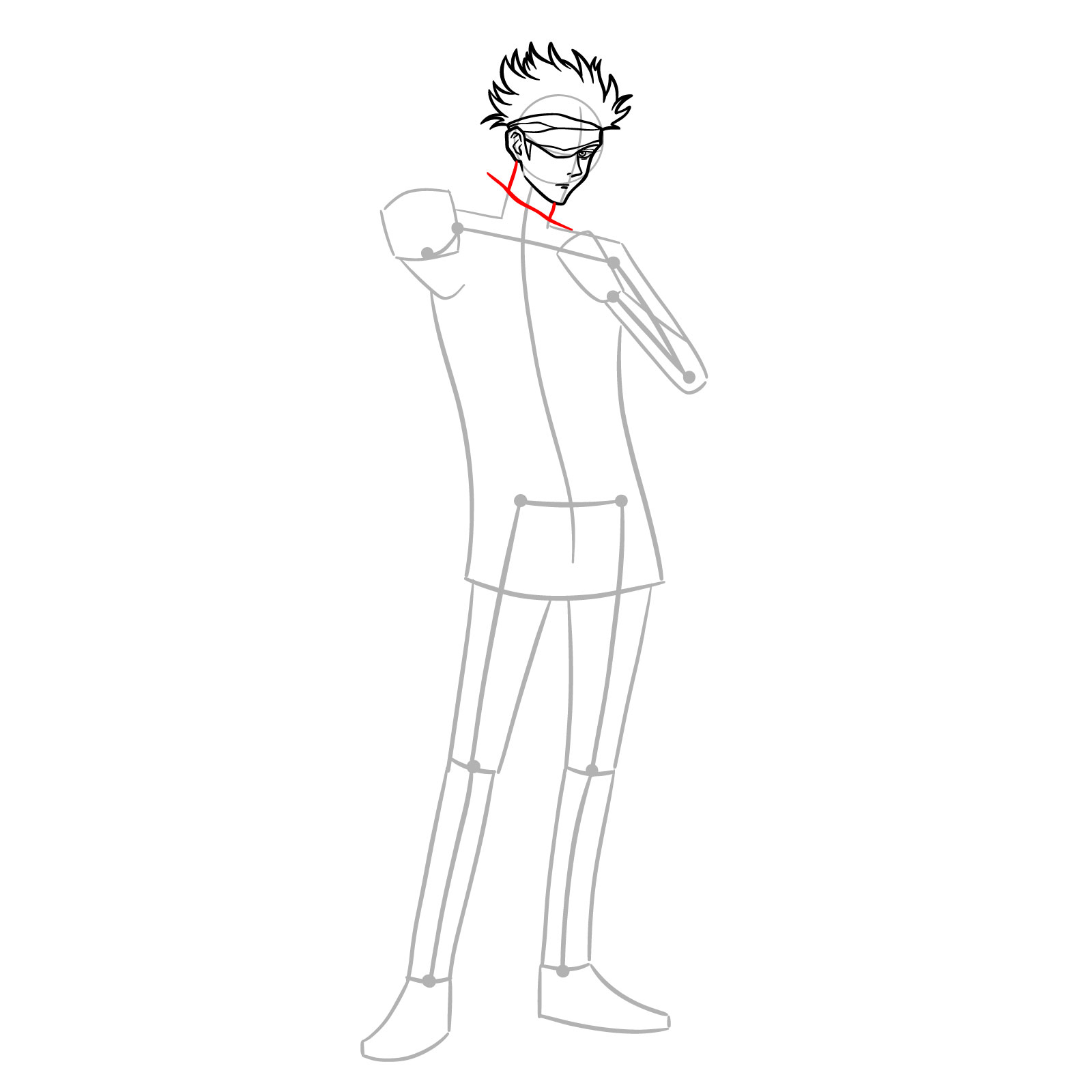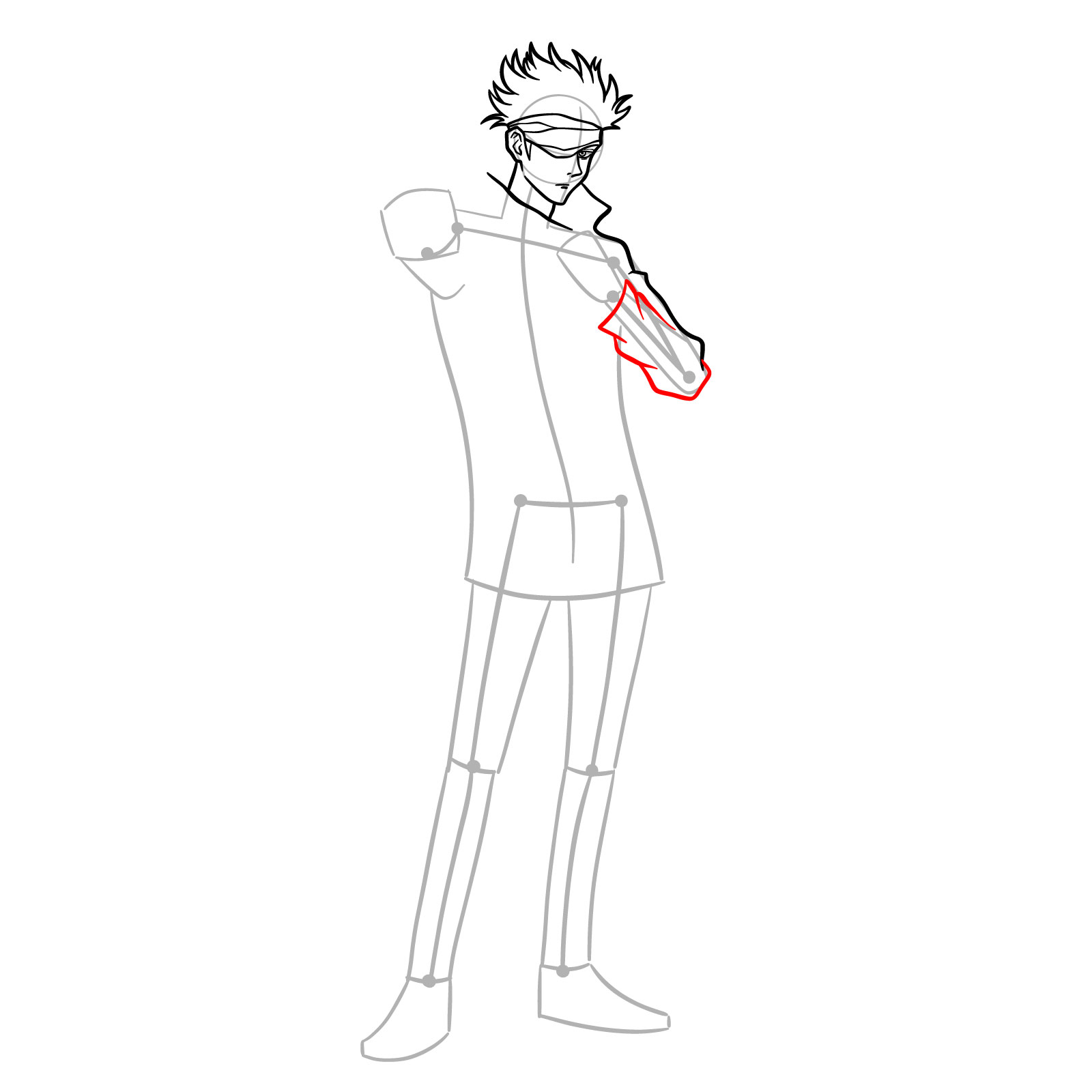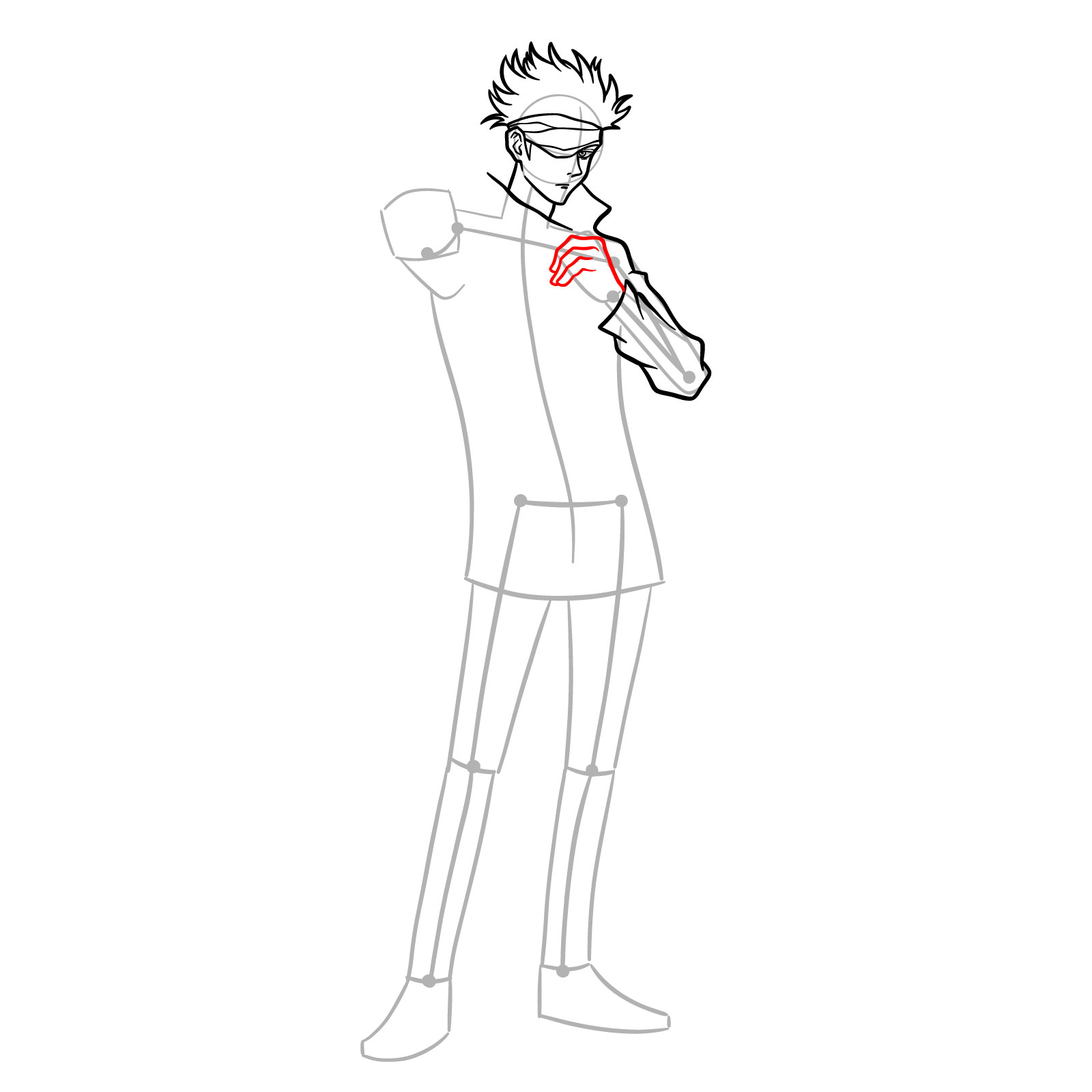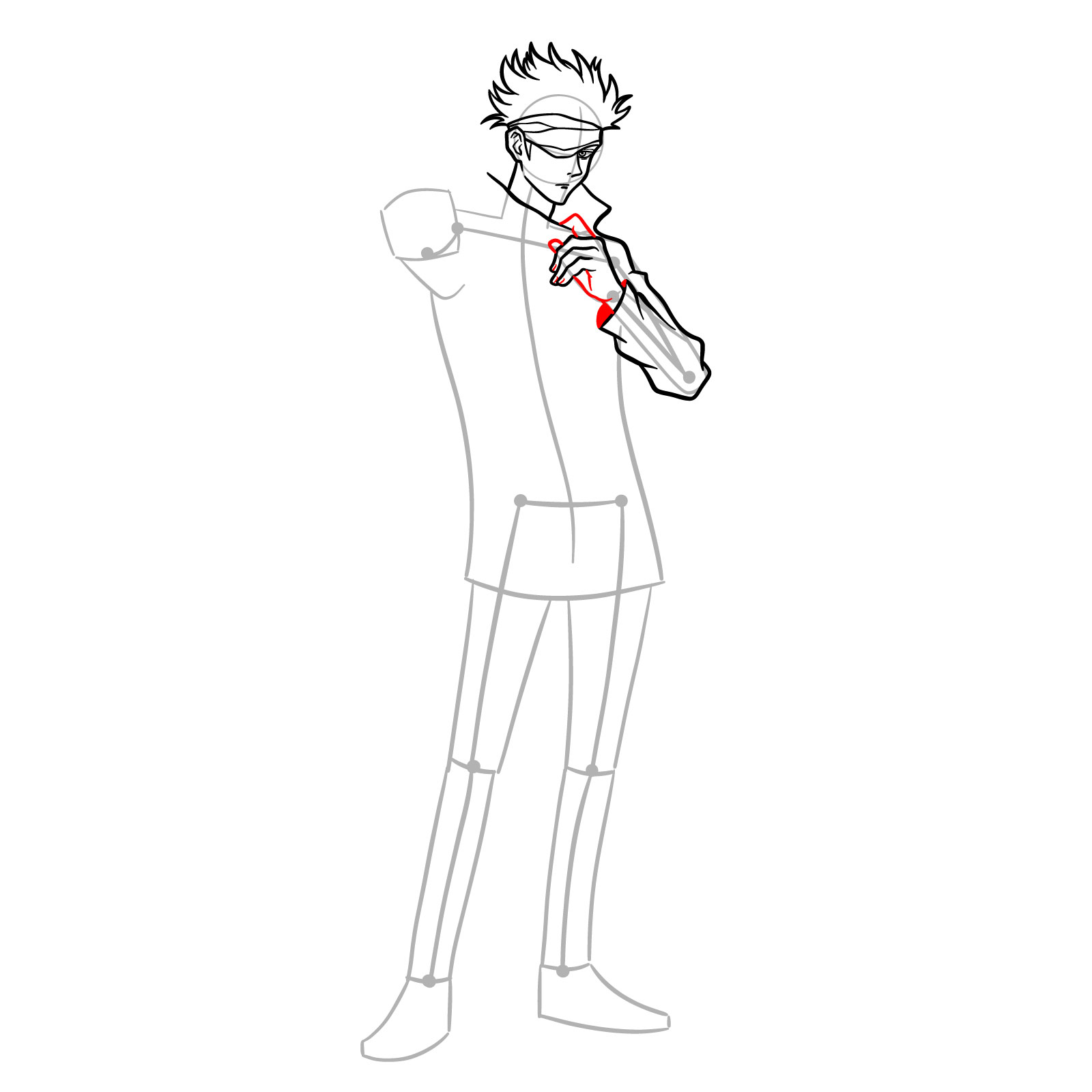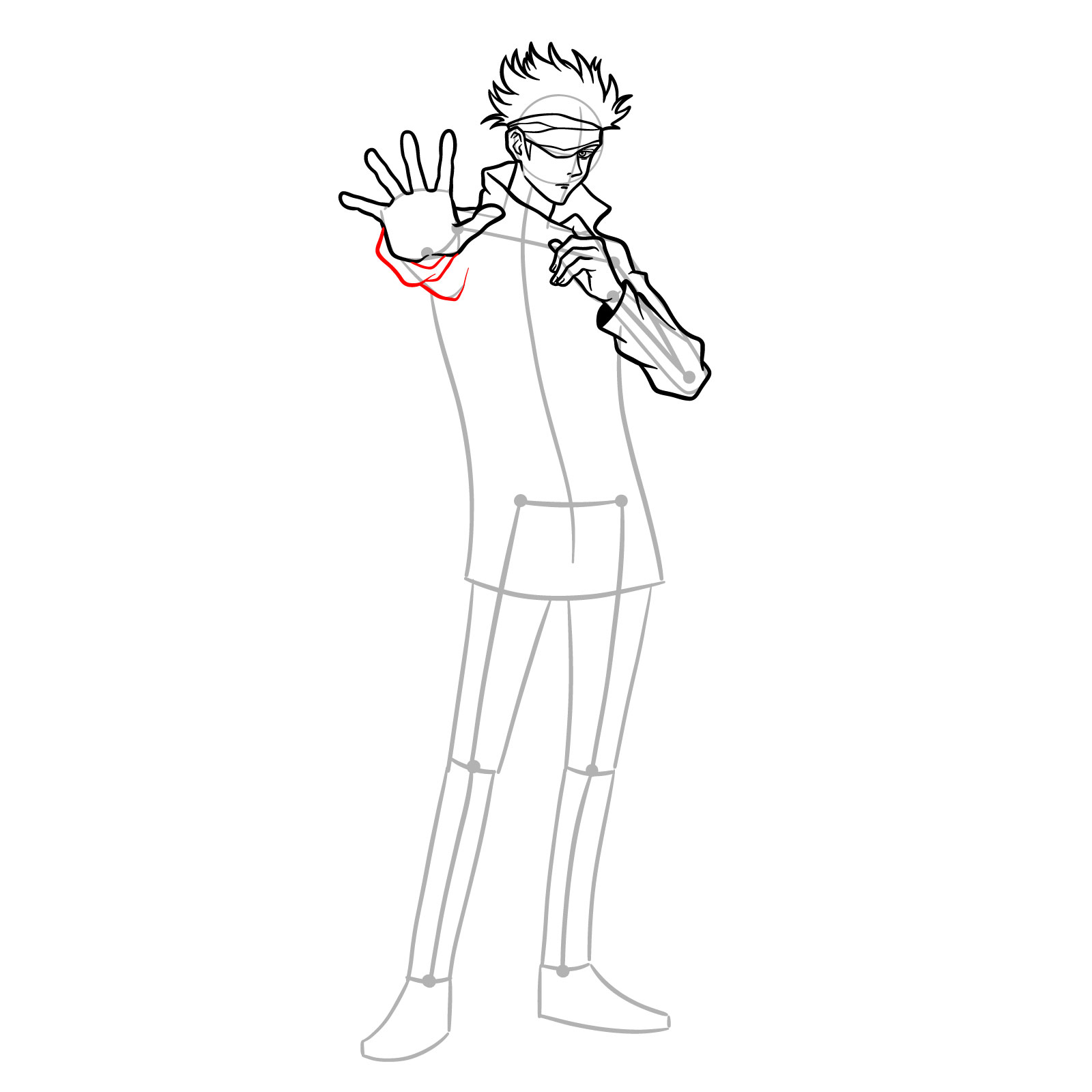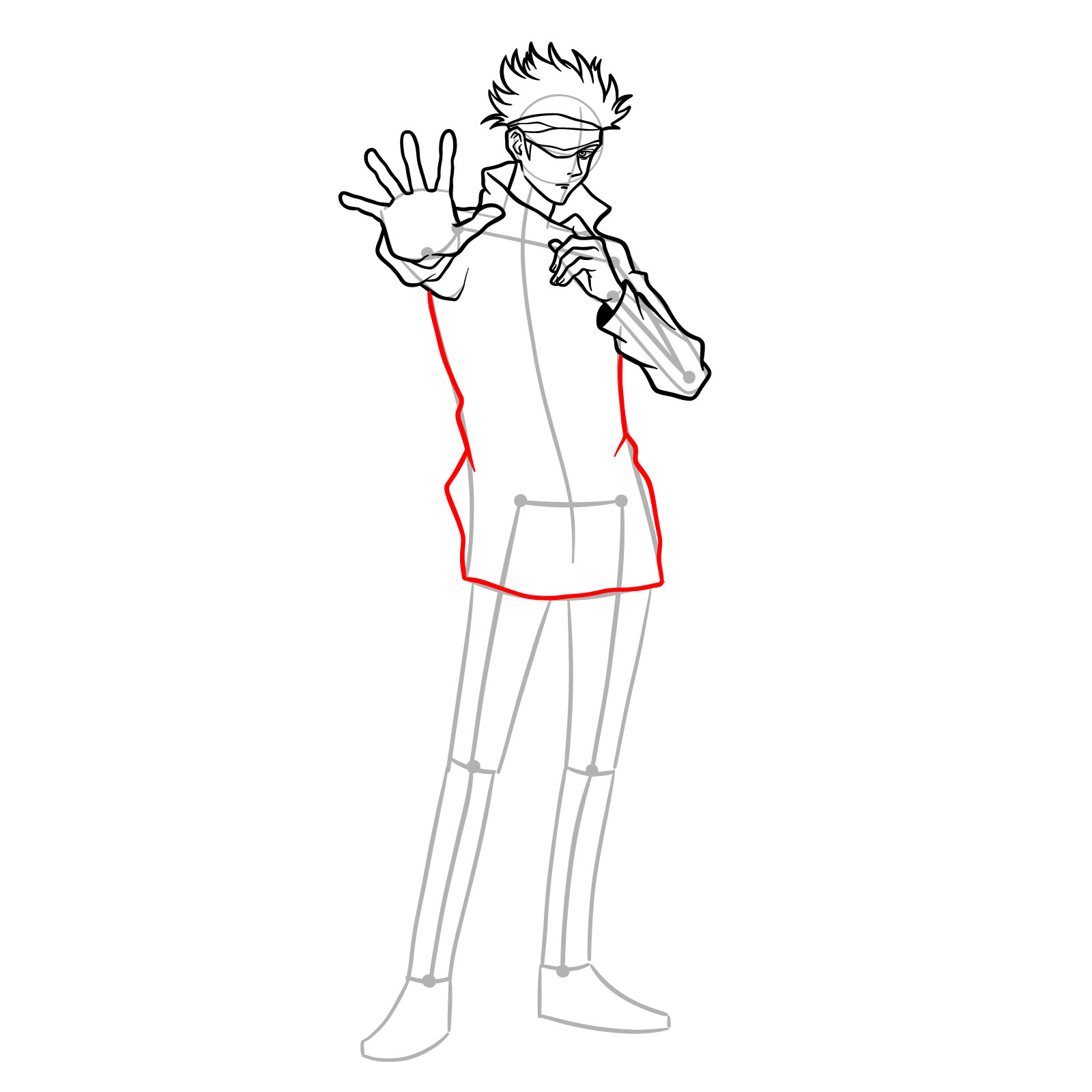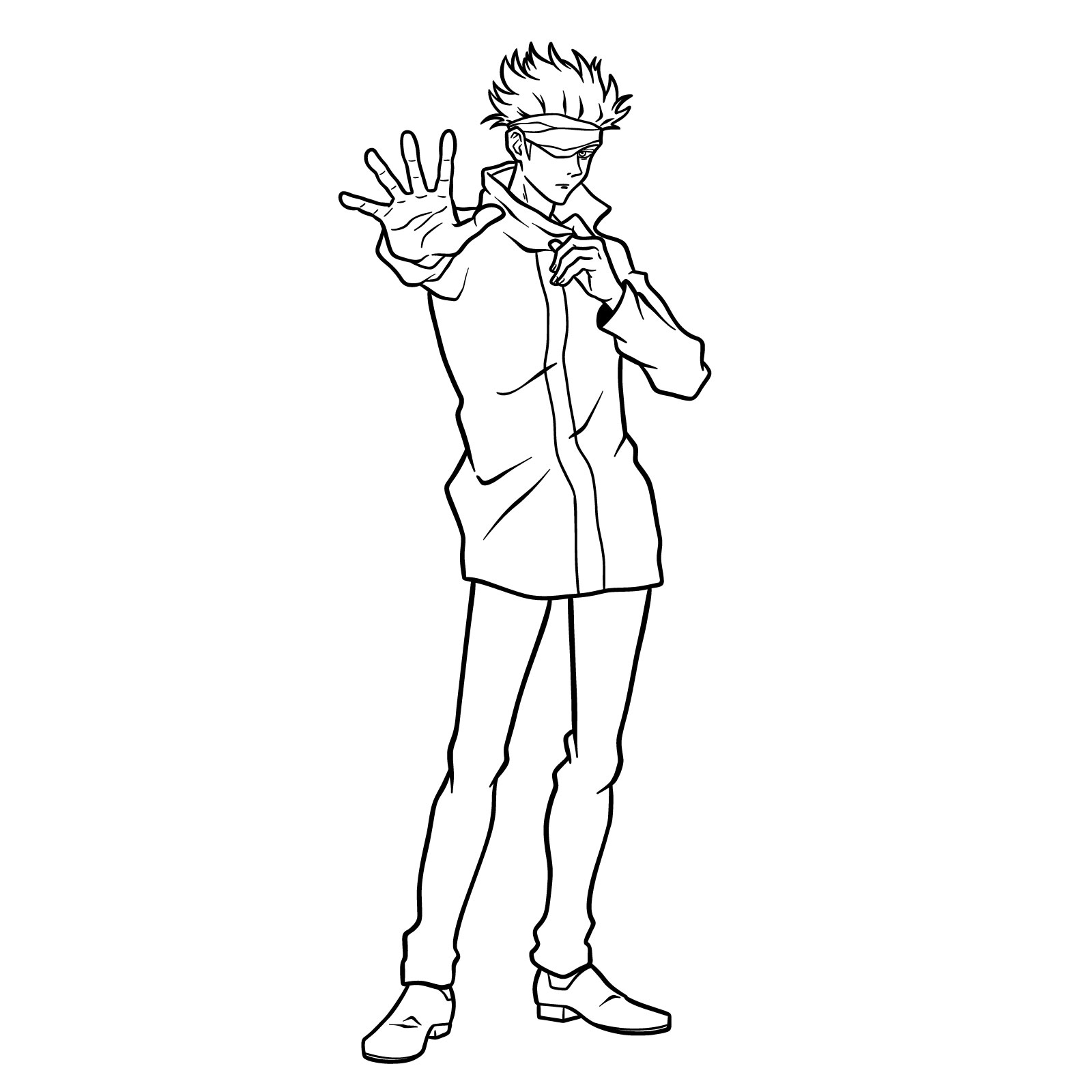 Concluding Thoughts
With a clear understanding of the process and an appreciation for the character, drawing Satoru Gojo becomes an enriching experience. I'm passionate about bringing characters to life, and I hope this guide aids you in your artistic journey. If you found this tutorial beneficial, consider sharing the link to this guide. For content updates, follow SketchOk on social media platforms: