Drawing anime characters can be a delightful experience, especially when it comes to iconic figures like Naruto. With this guide, we'll delve into the steps to draw Naruto in his Baryon Mode, a transformation that showcases his unparalleled power and unique design. The step-by-step instructions, supported by high-quality images, will ensure your Naruto drawing captures the essence of this legendary mode.
Naruto in Baryon Mode: Key Features
Spiky hair that stands on its ends, giving an appearance of fox ears.
Thicker whisker markings with a unique curving pattern.
Dark pigments around his eyes that stretch up towards his fox-like ears.
Kurama's signature red-slit eyes.
Darkened clothing with a chakra cape, showcasing a black swirl in the center.
Distinct orange chakra tails flowing from the cape.
Sketching Tips for Capturing Naruto's Essence
When beginning your Naruto drawing, it's essential to focus on the base structure. Starting with a simple stick figure can provide a solid foundation. Pay close attention to Naruto's unique features, especially in Baryon Mode, as they are vital for capturing the character's essence.
Understanding the Drawing Guide
This guide is crafted with precision, consisting of 35 clear steps demonstrated through high-quality images. Each image represents a progressive step in the drawing process, ensuring that as you move from one to the next, Naruto's Baryon Mode gradually takes shape.
Guide's Color Coding System
Our guide uses a specific color-coding system to make your drawing journey smooth:
Red Color:

Represents the current step in the drawing process.

Black Color:

Shows lines from previous steps.

Grey Color:

Depicts the initial sketching phase.
The Drawing Approach
The guide's initial step emphasizes creating a basic sketch, akin to a stick figure. This is crucial as it establishes the character's proportion. Steps 2 and 3 revolve around crafting a rough sketch, mapping out Naruto's head, body, and outfit details. As you progress through the steps, the focus shifts towards refining the sketch and adding intricate details. Lastly, for those looking to ink their drawing, ensure the ink dries thoroughly before erasing the pencil lines to prevent smudging.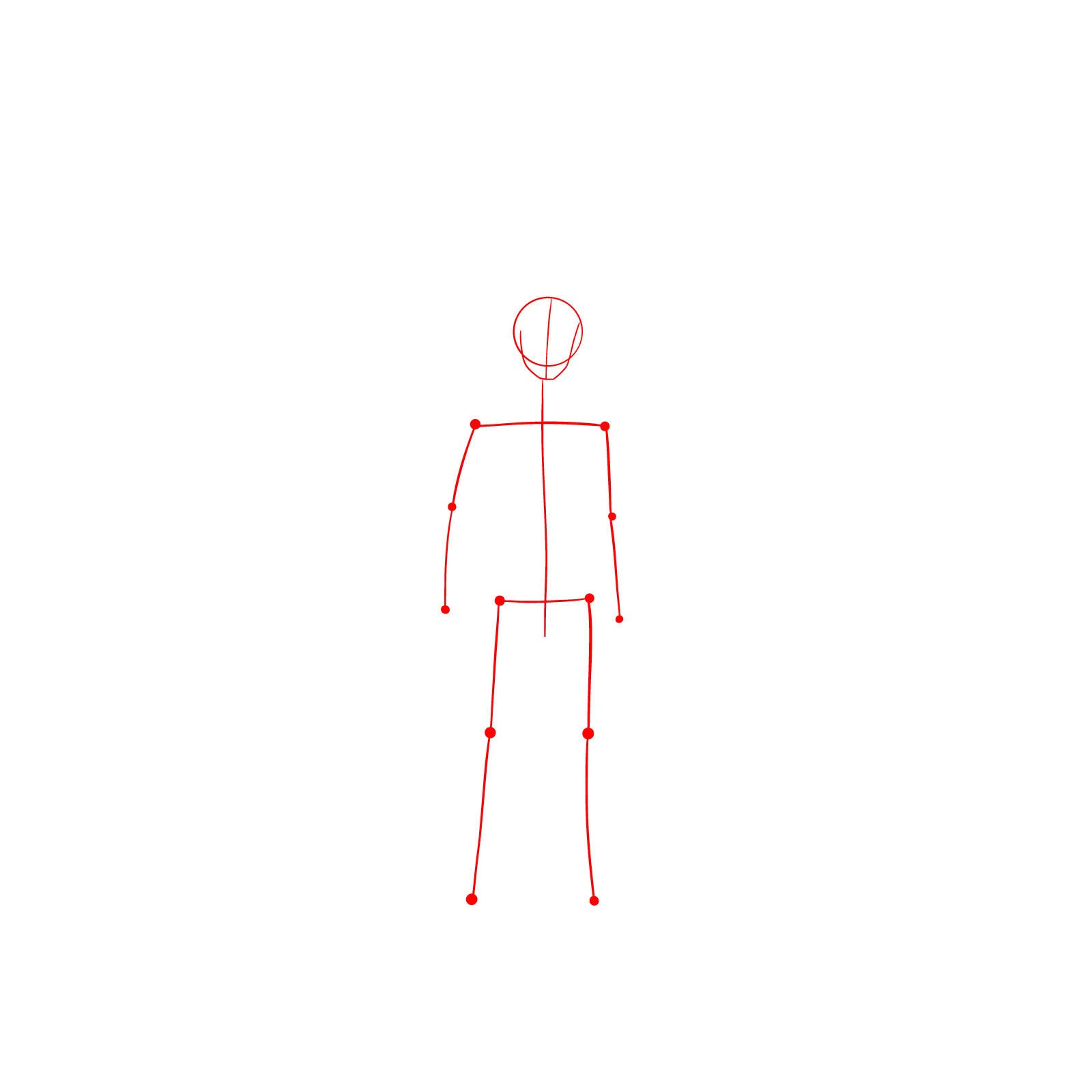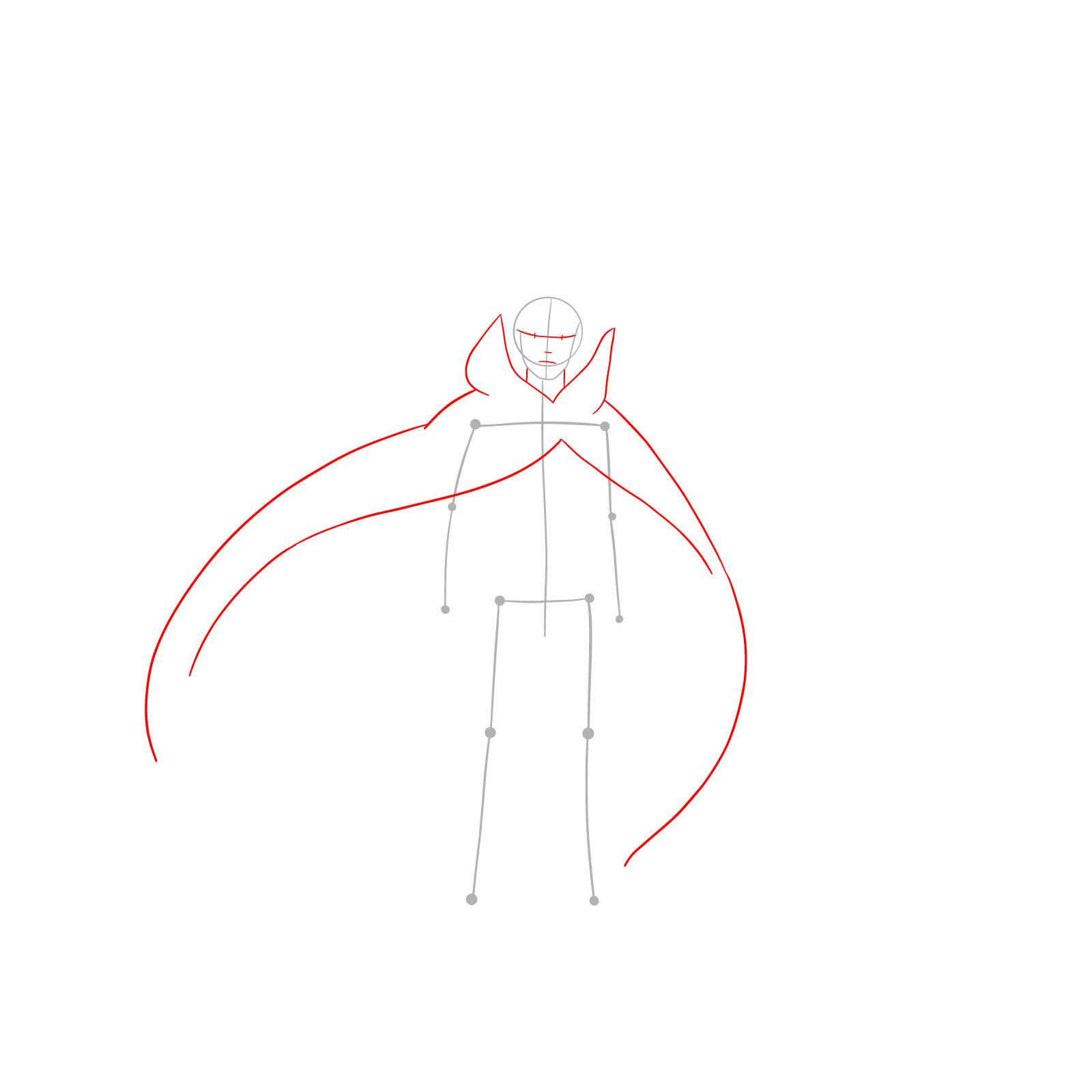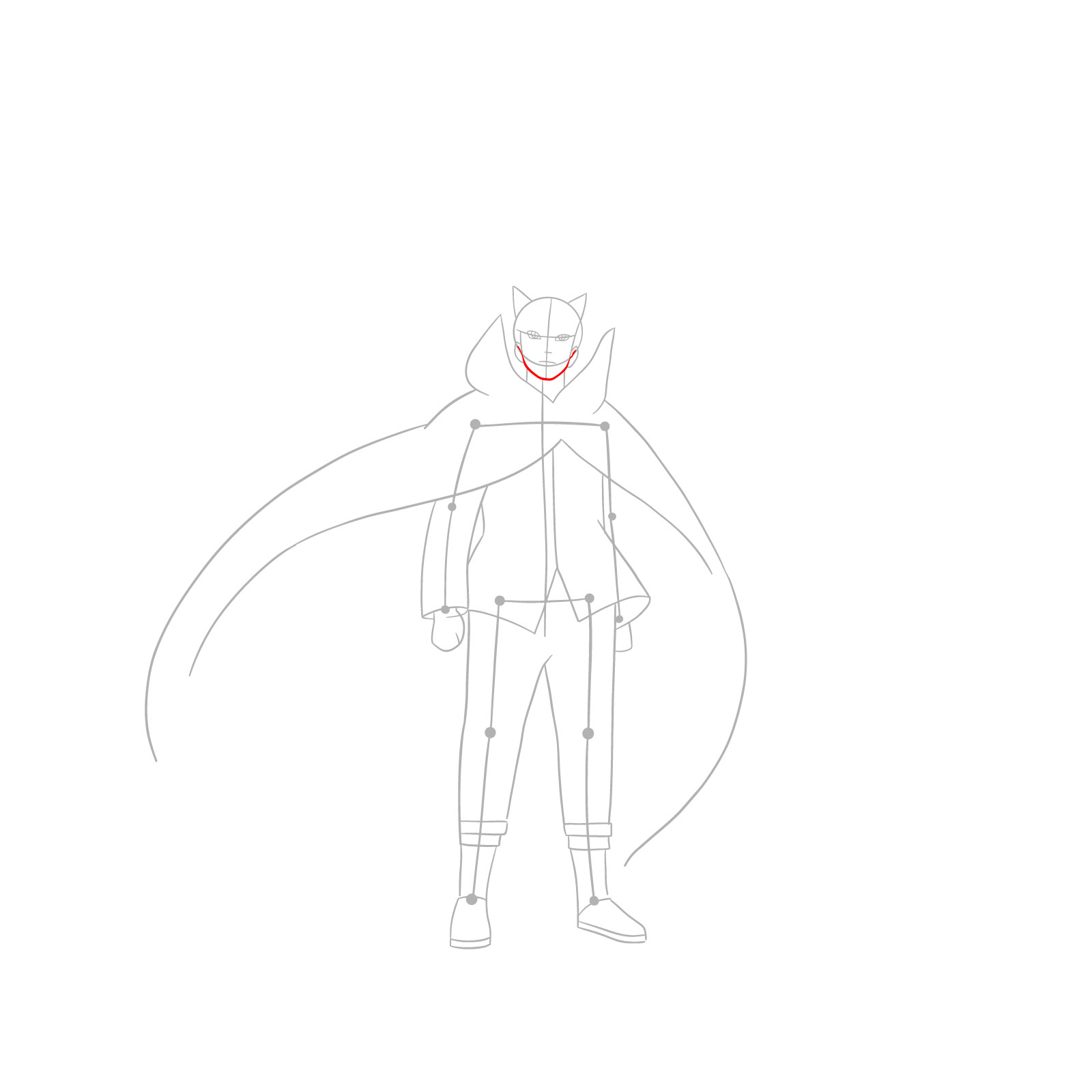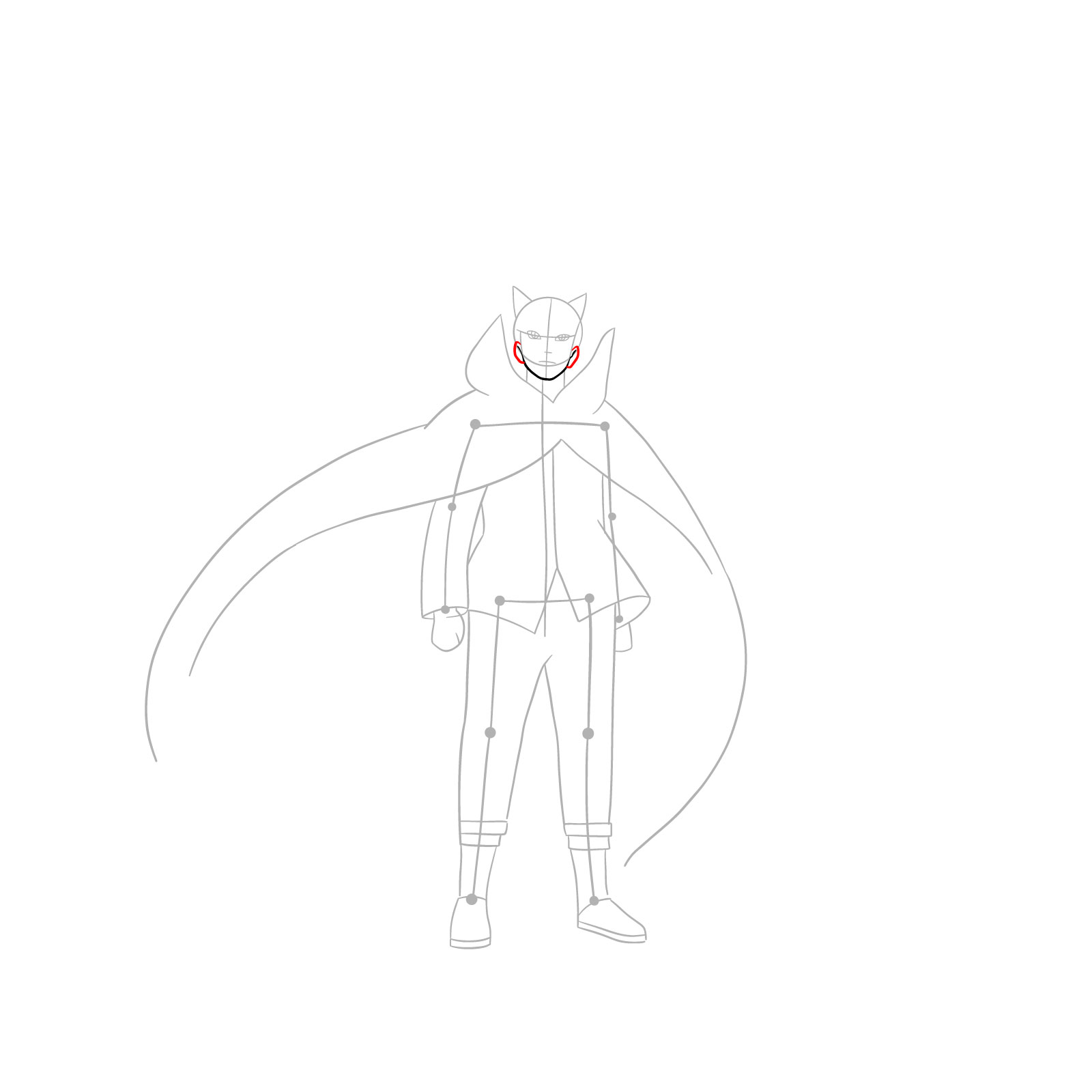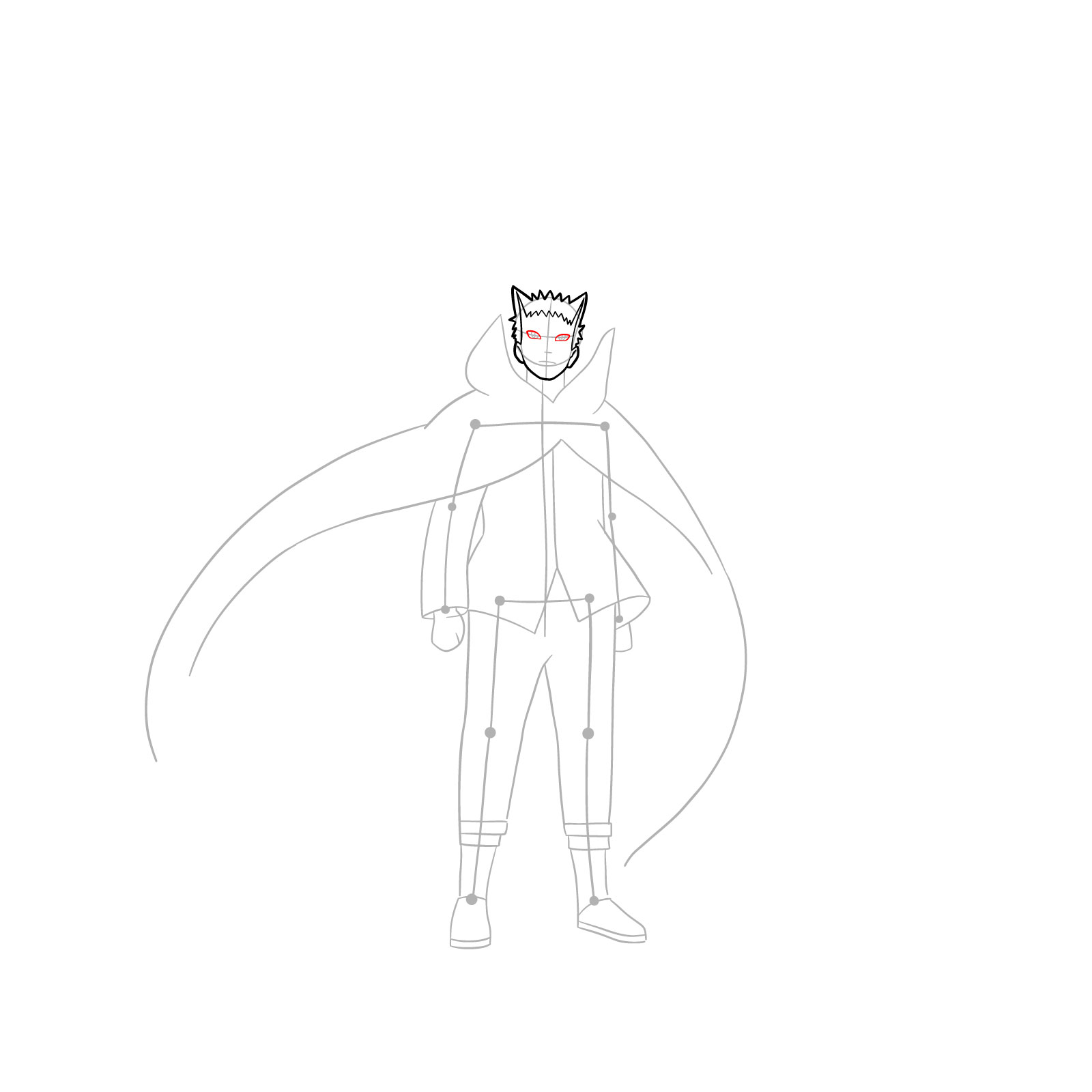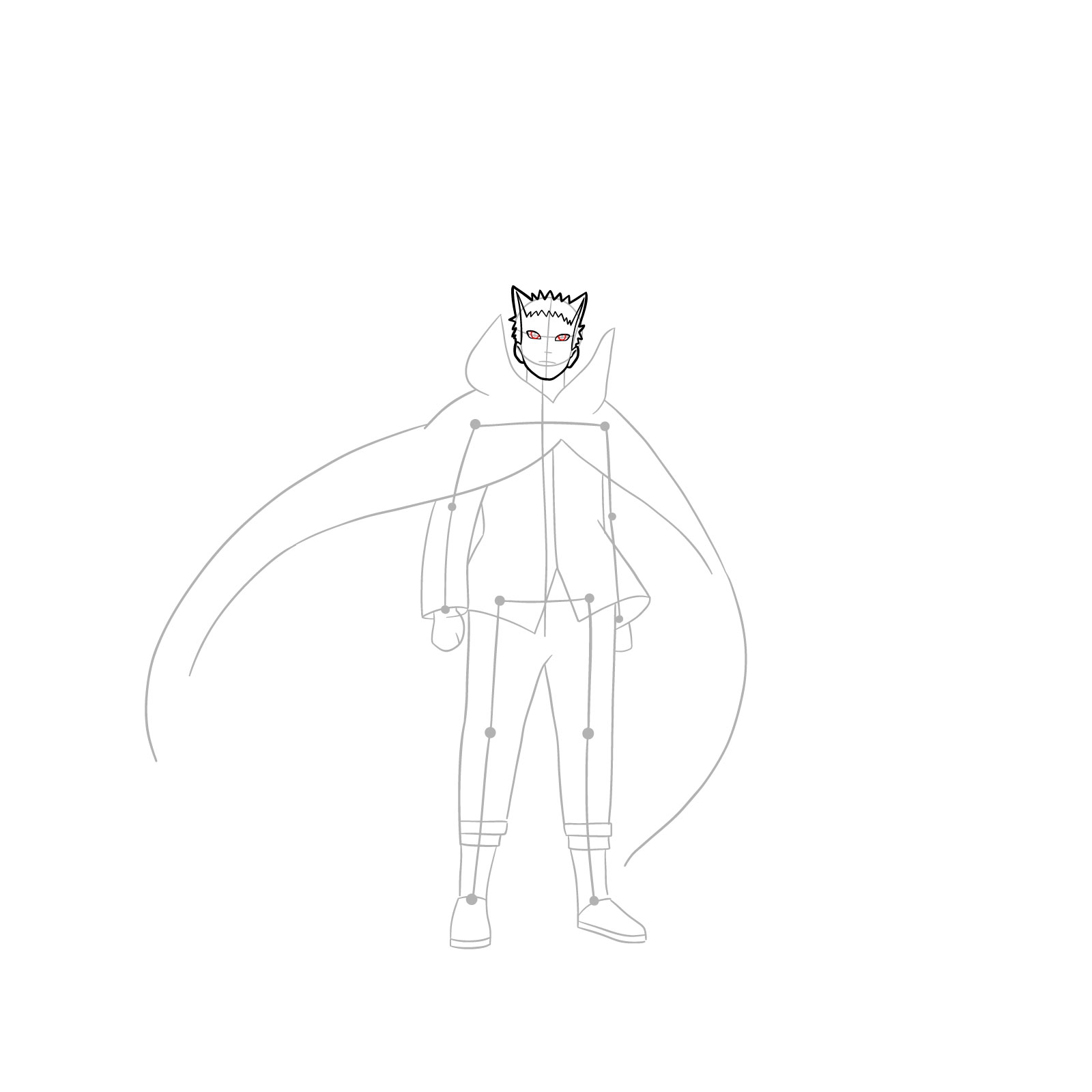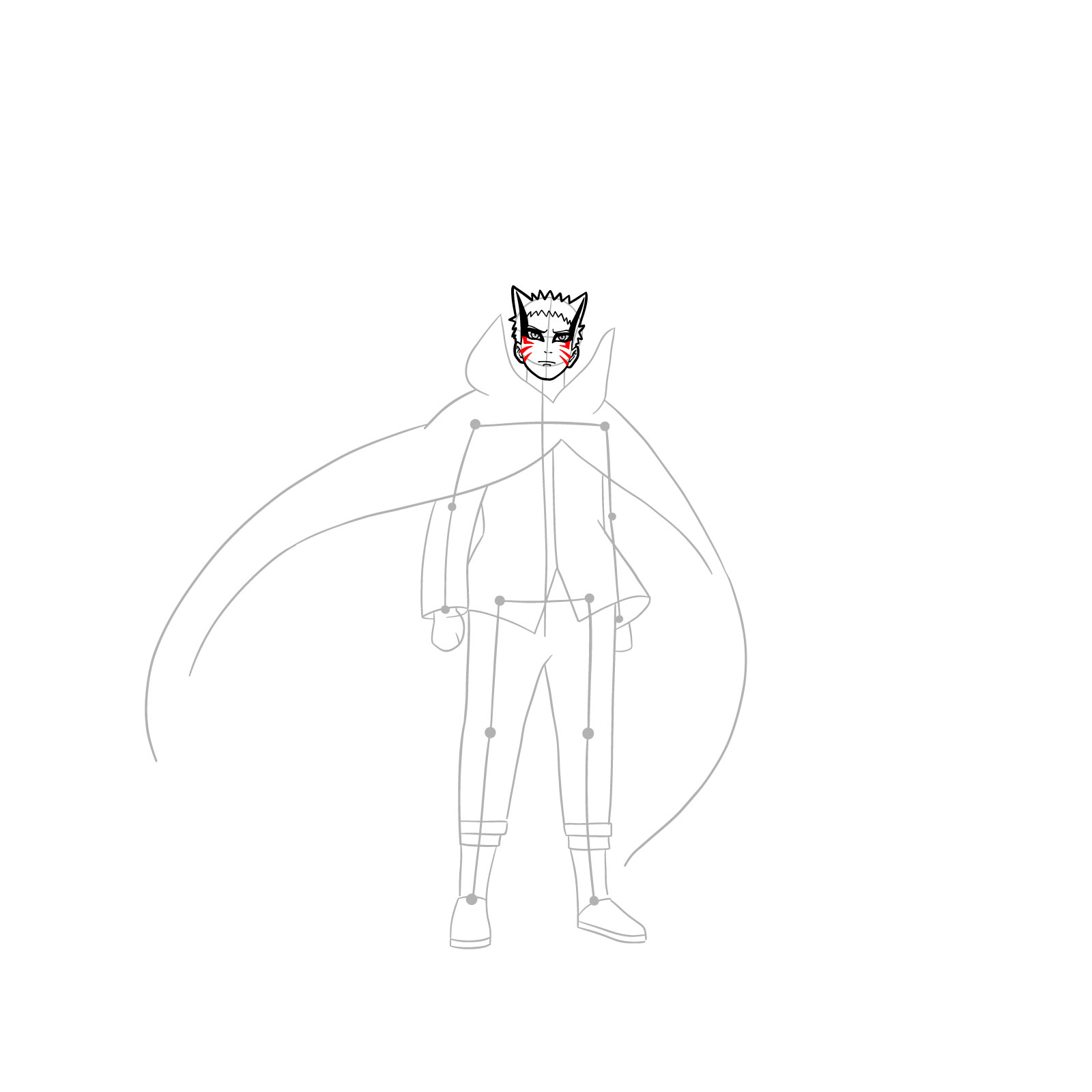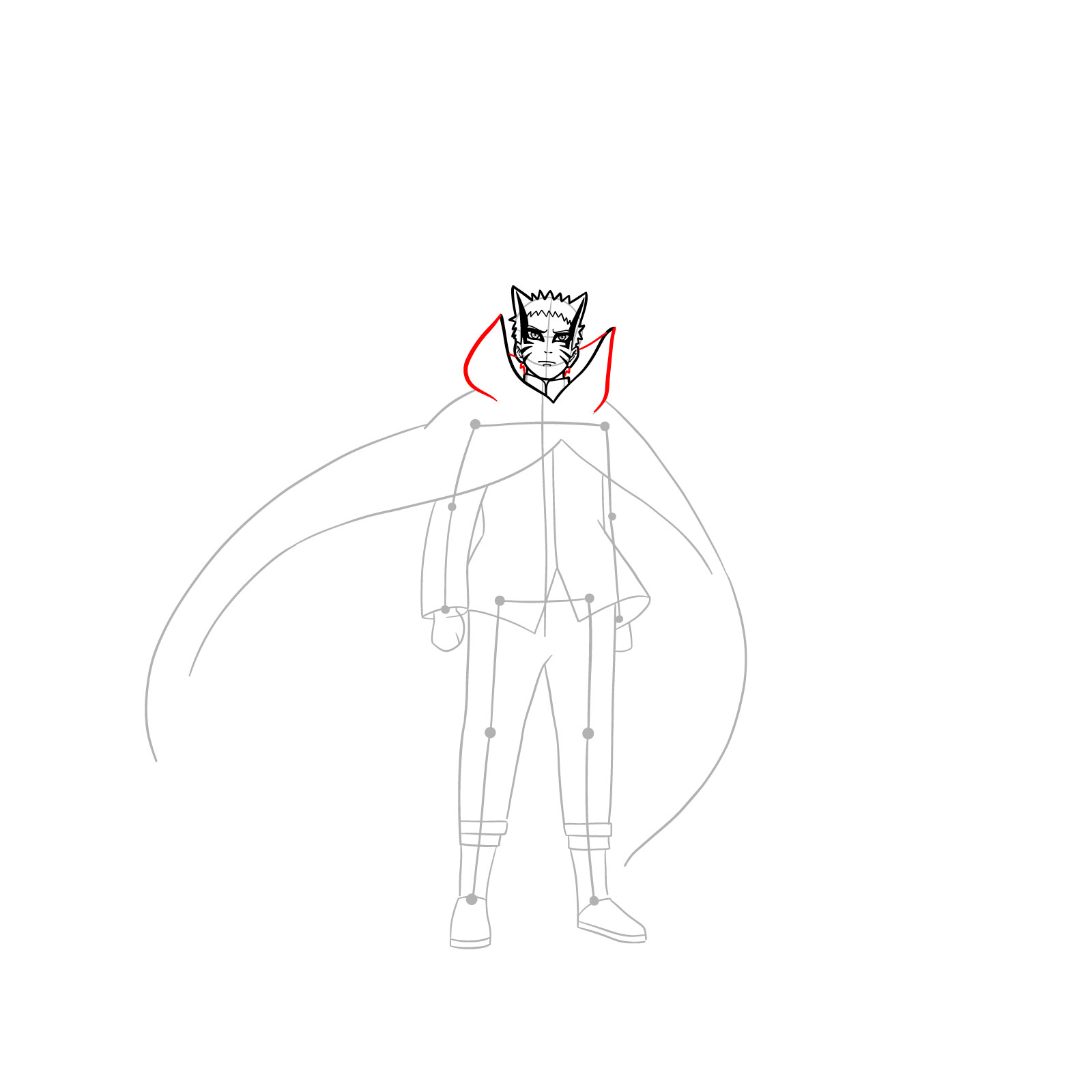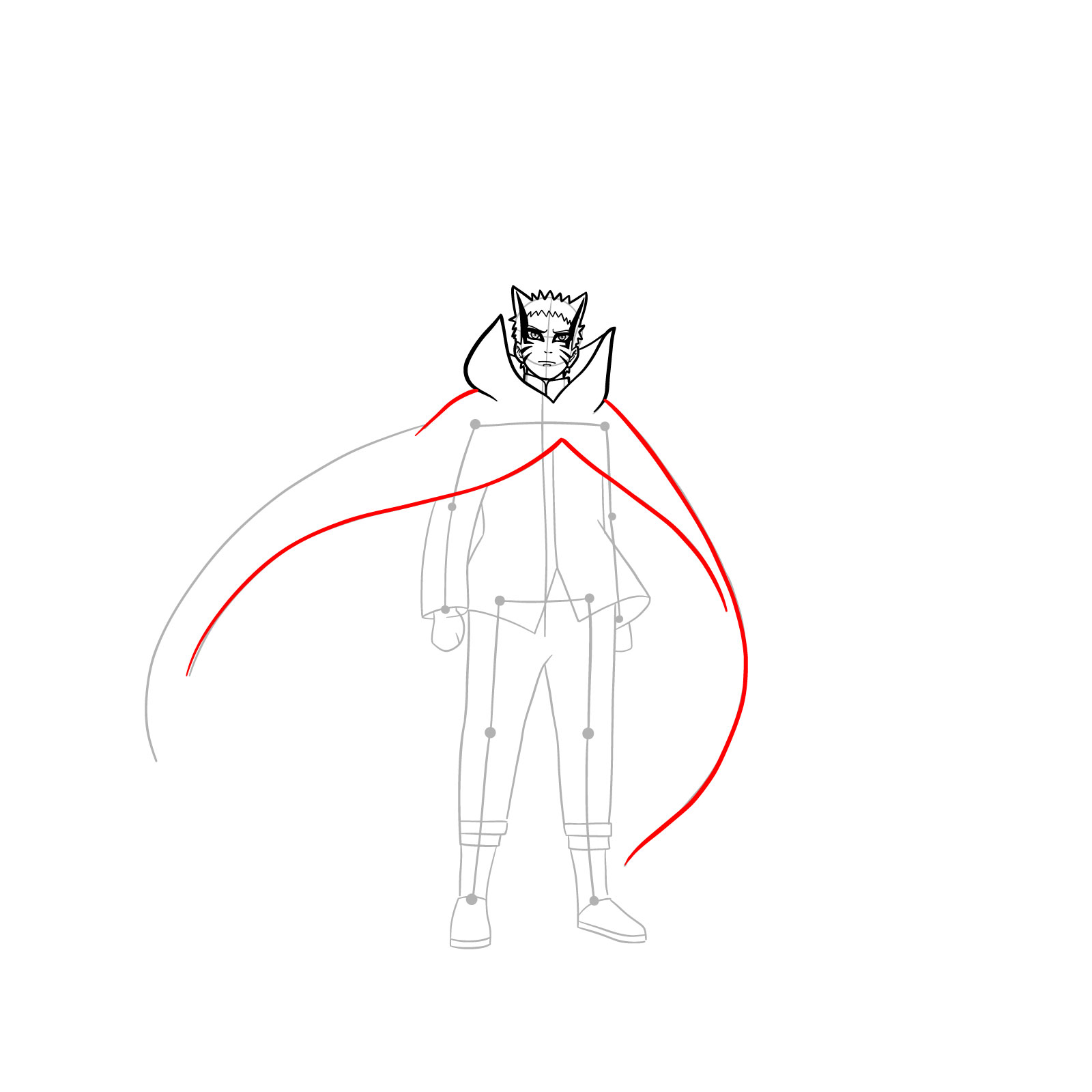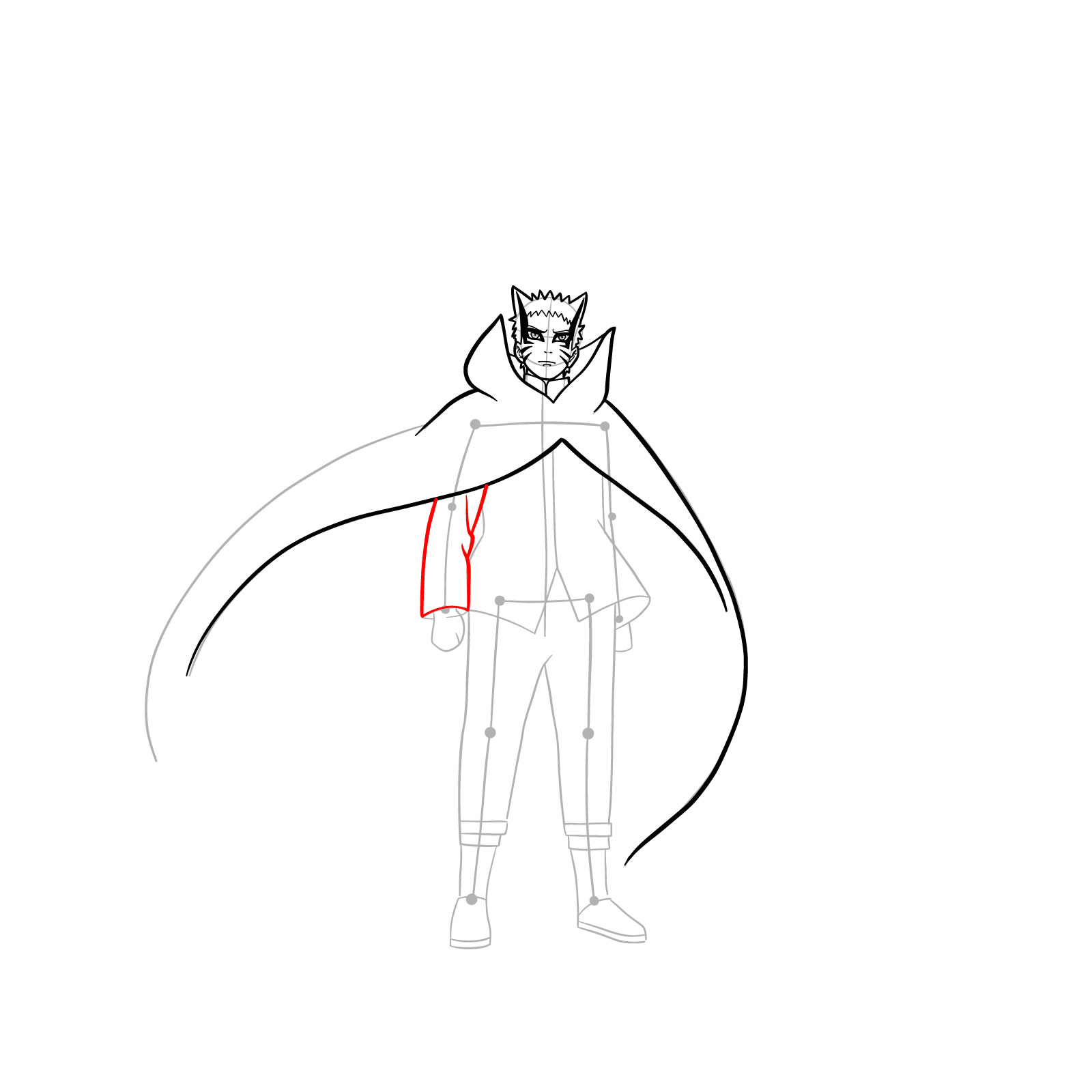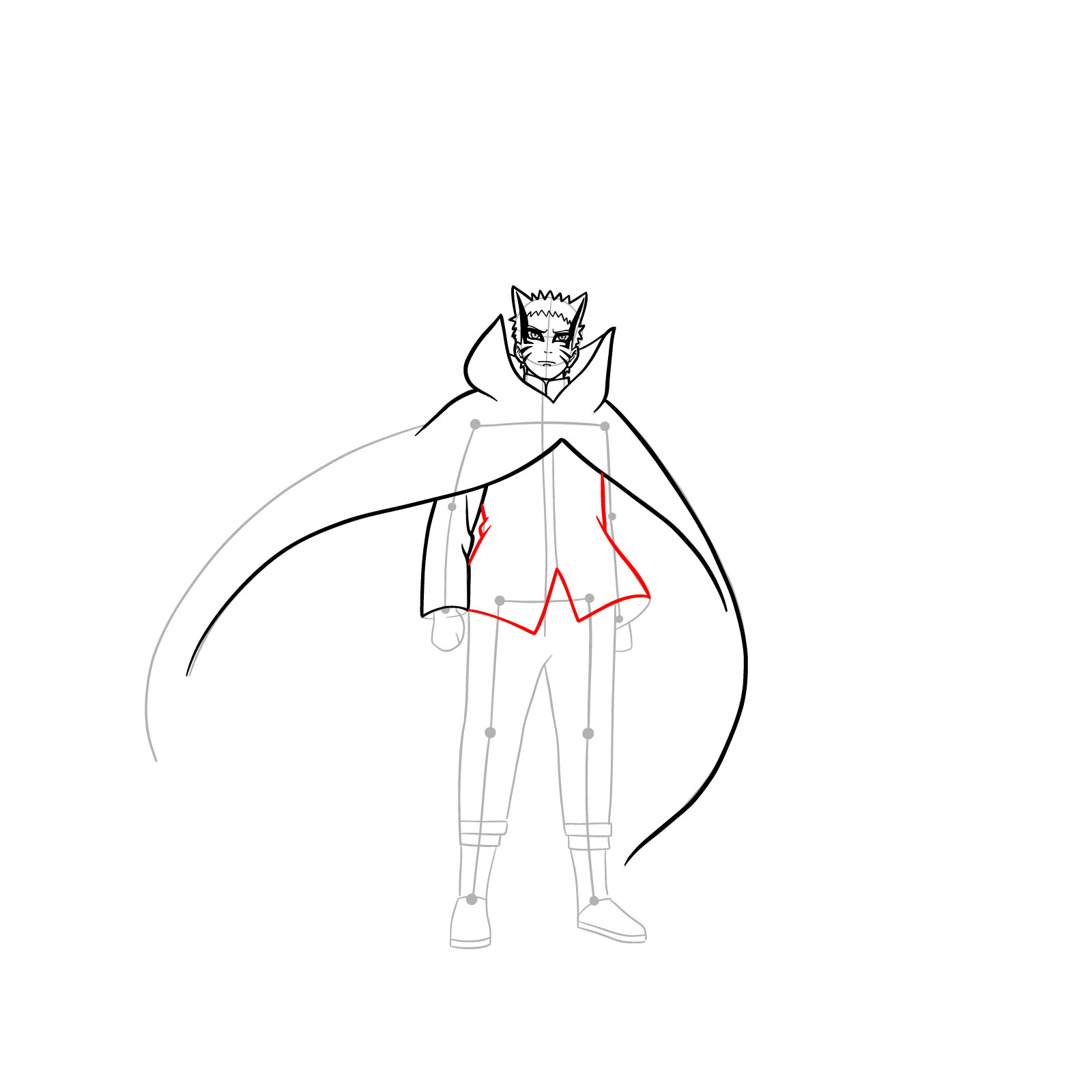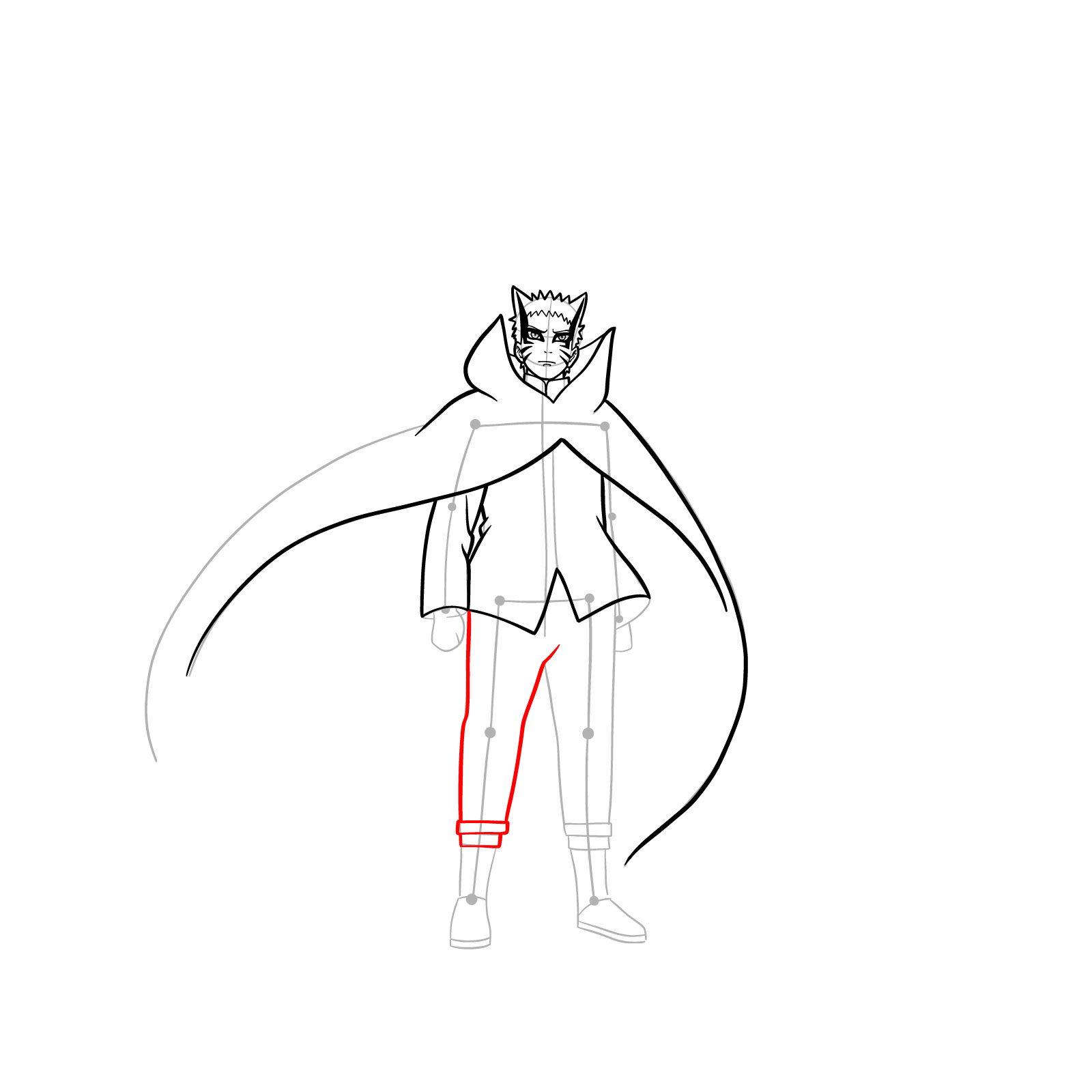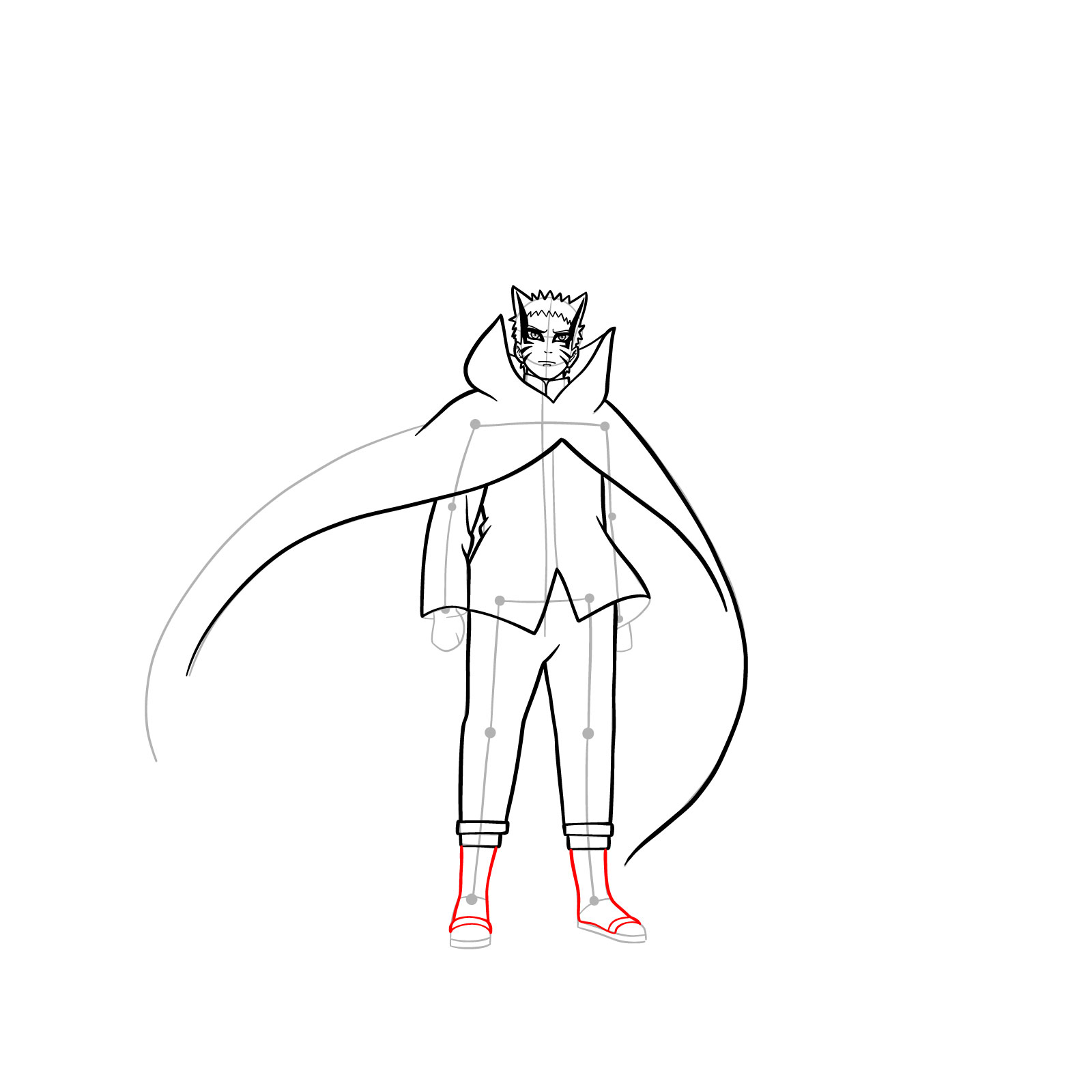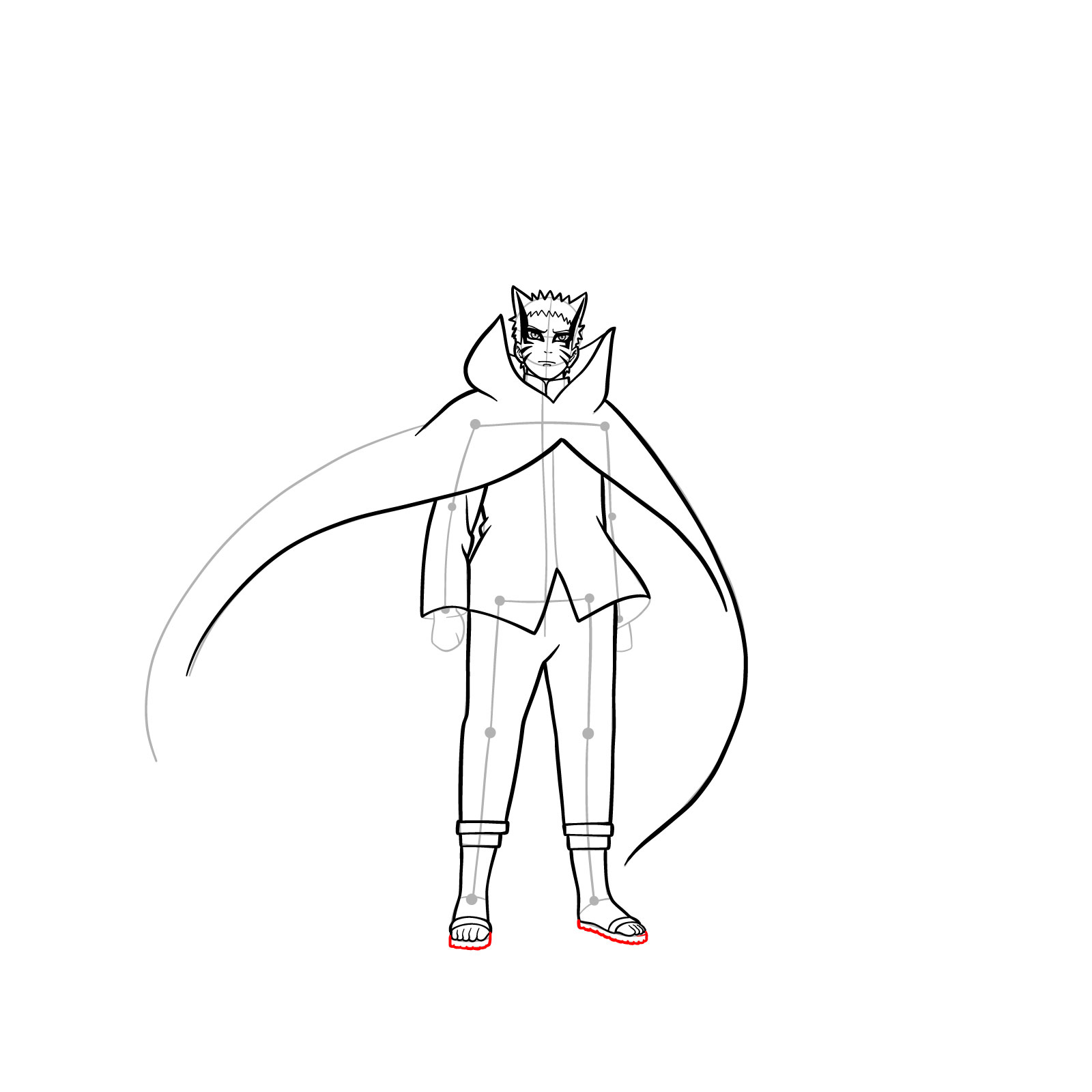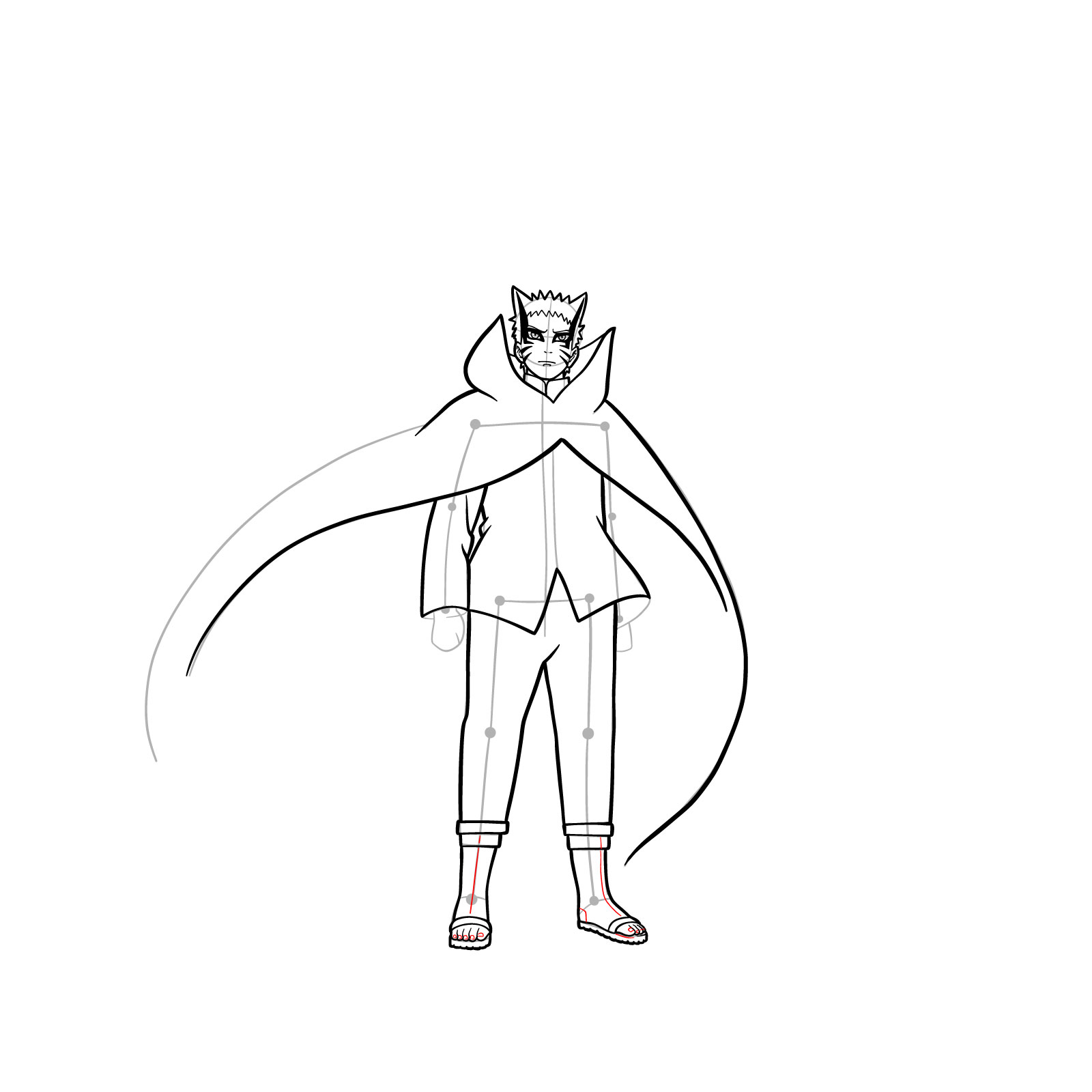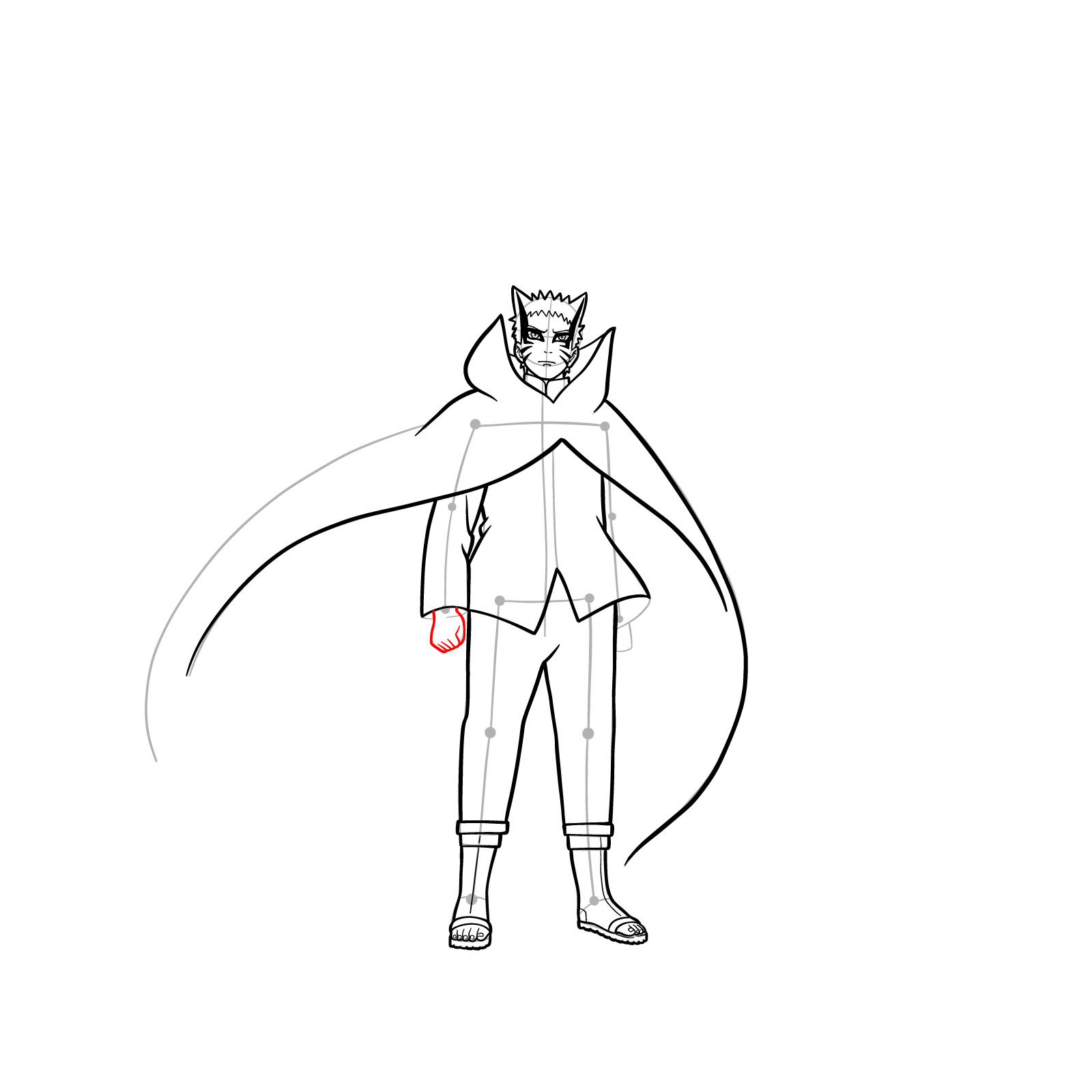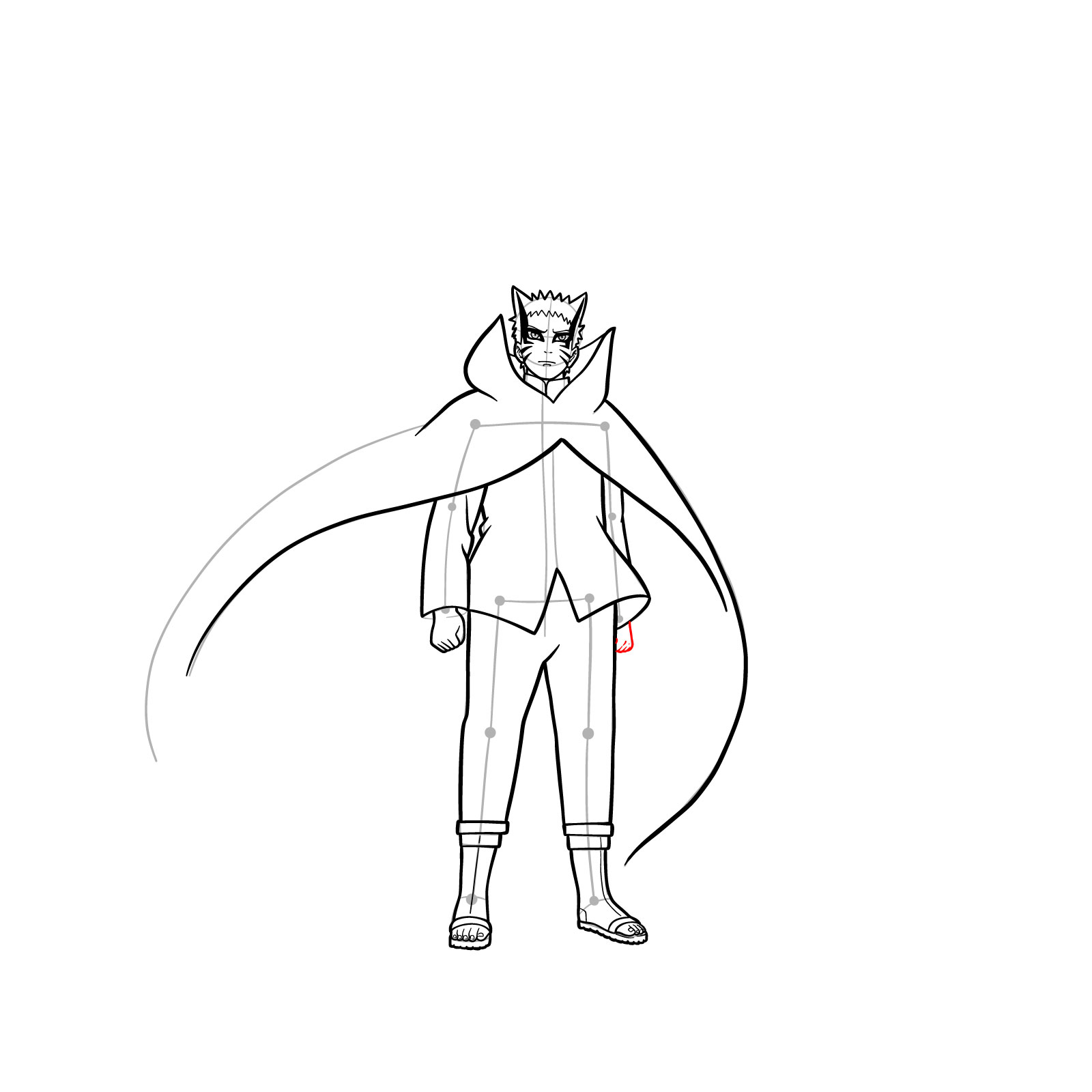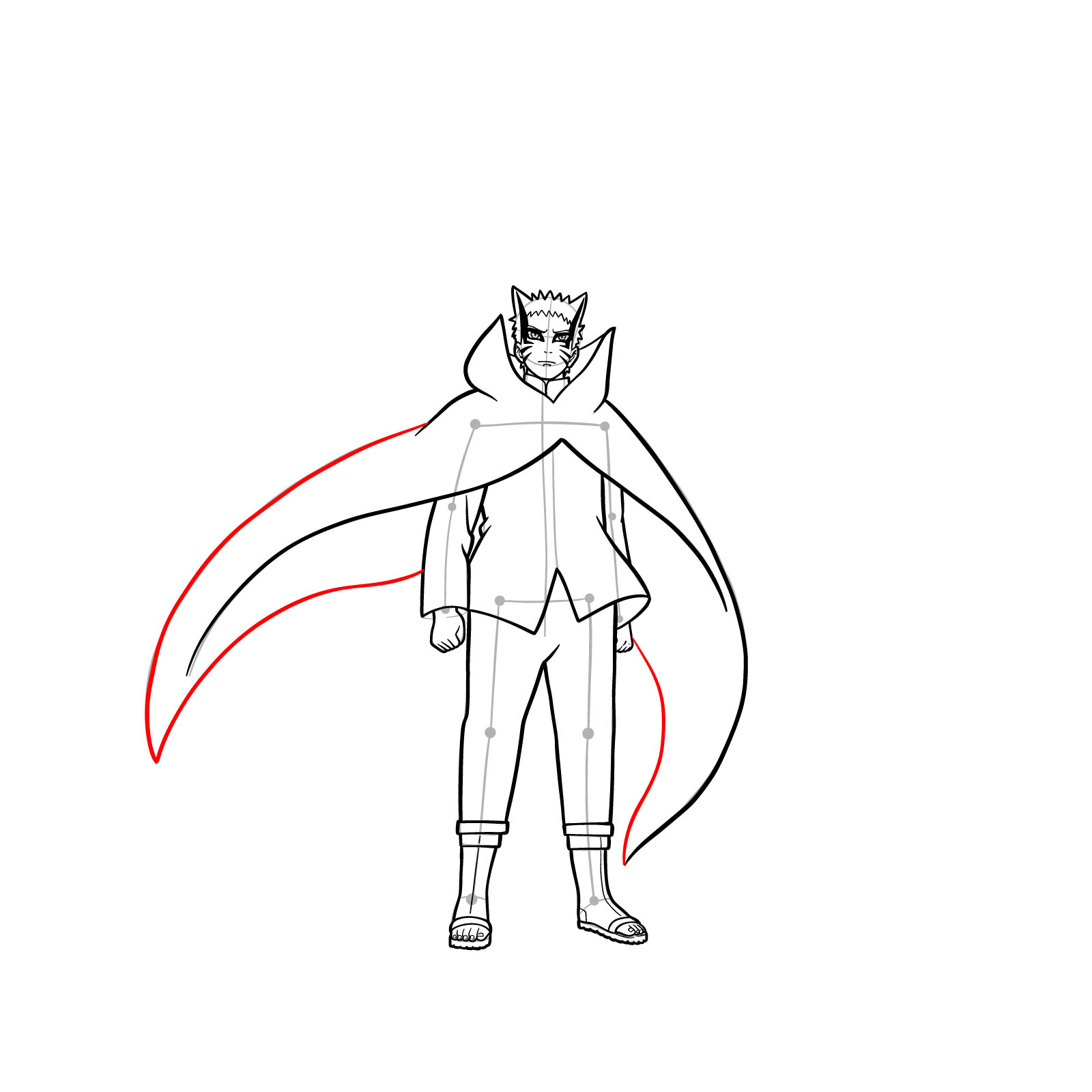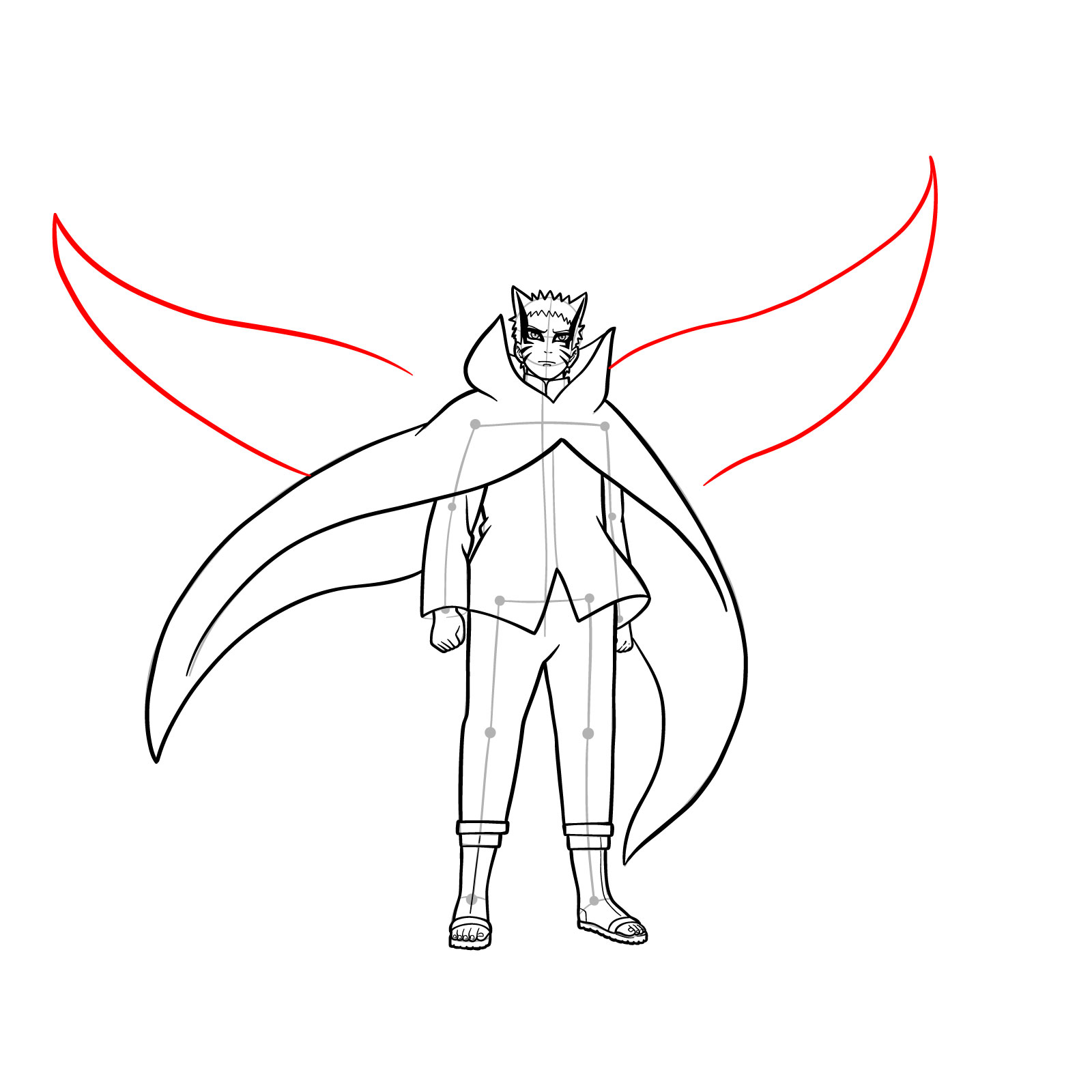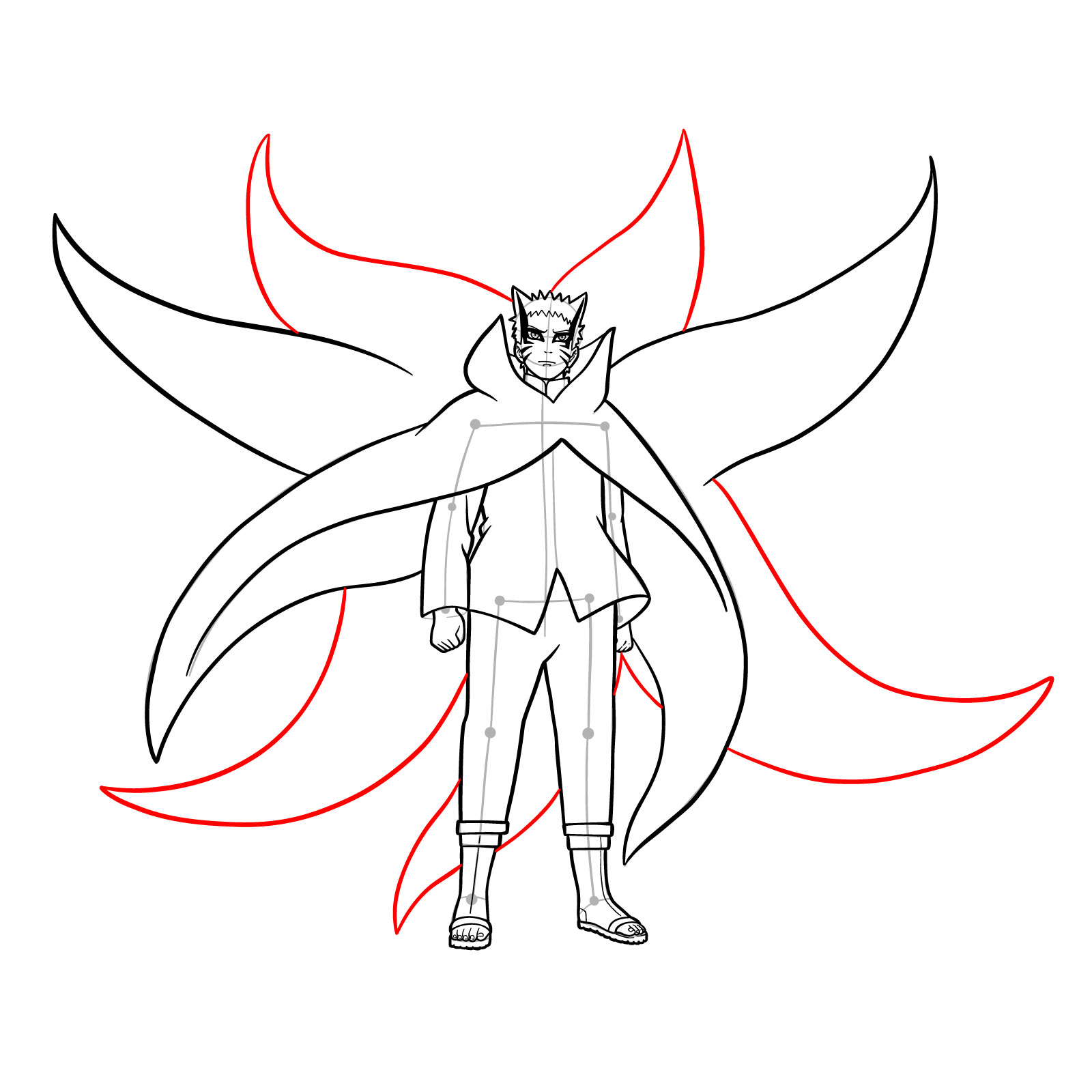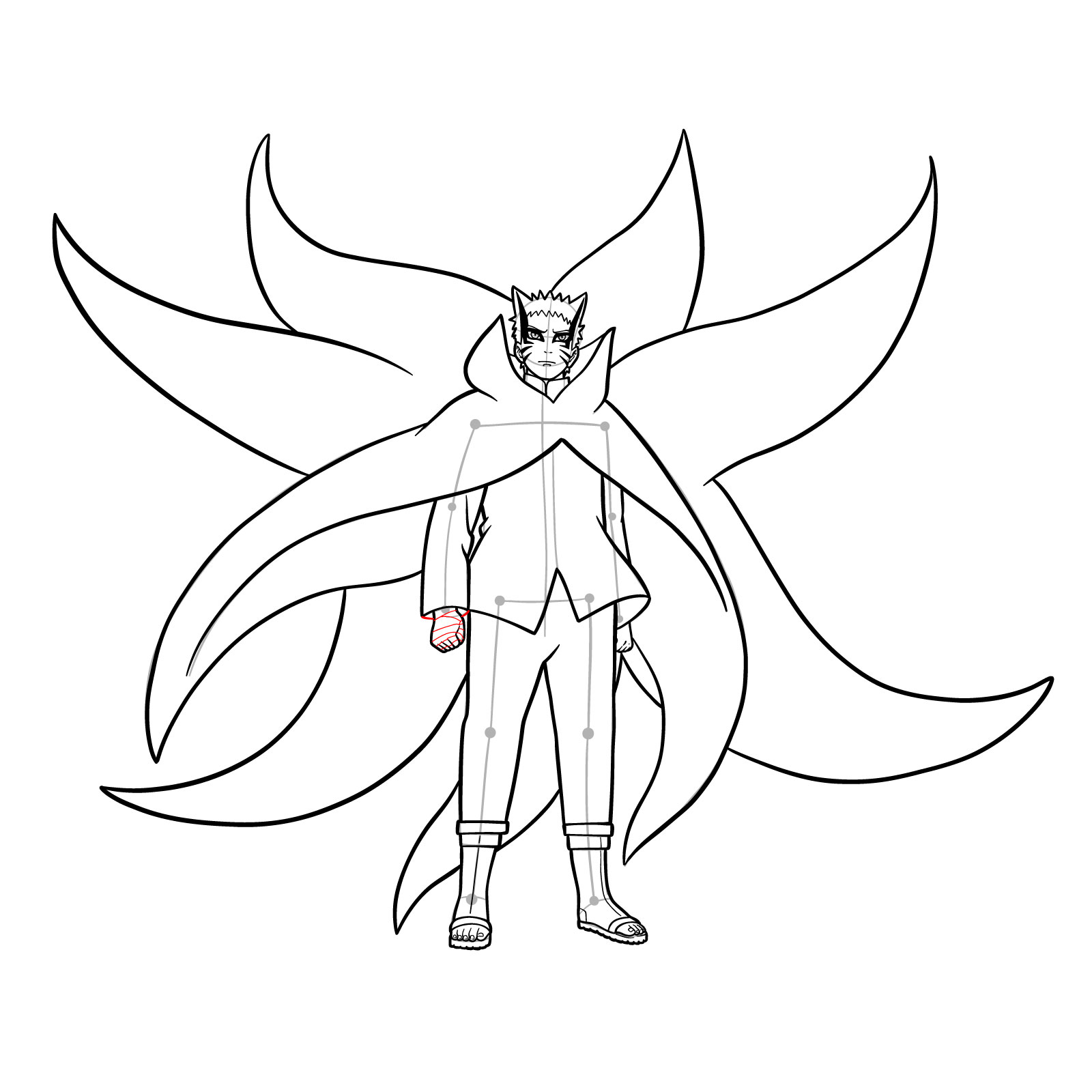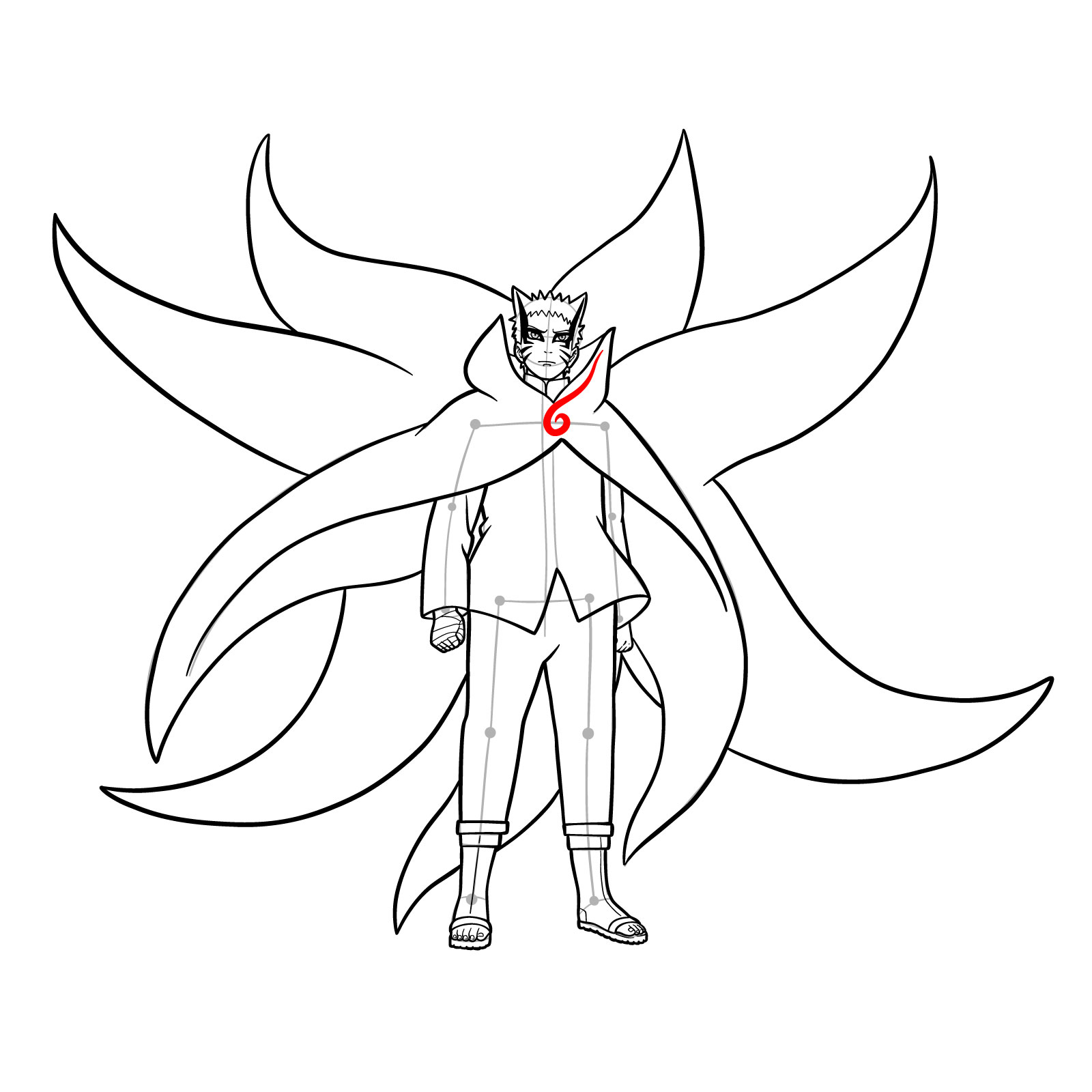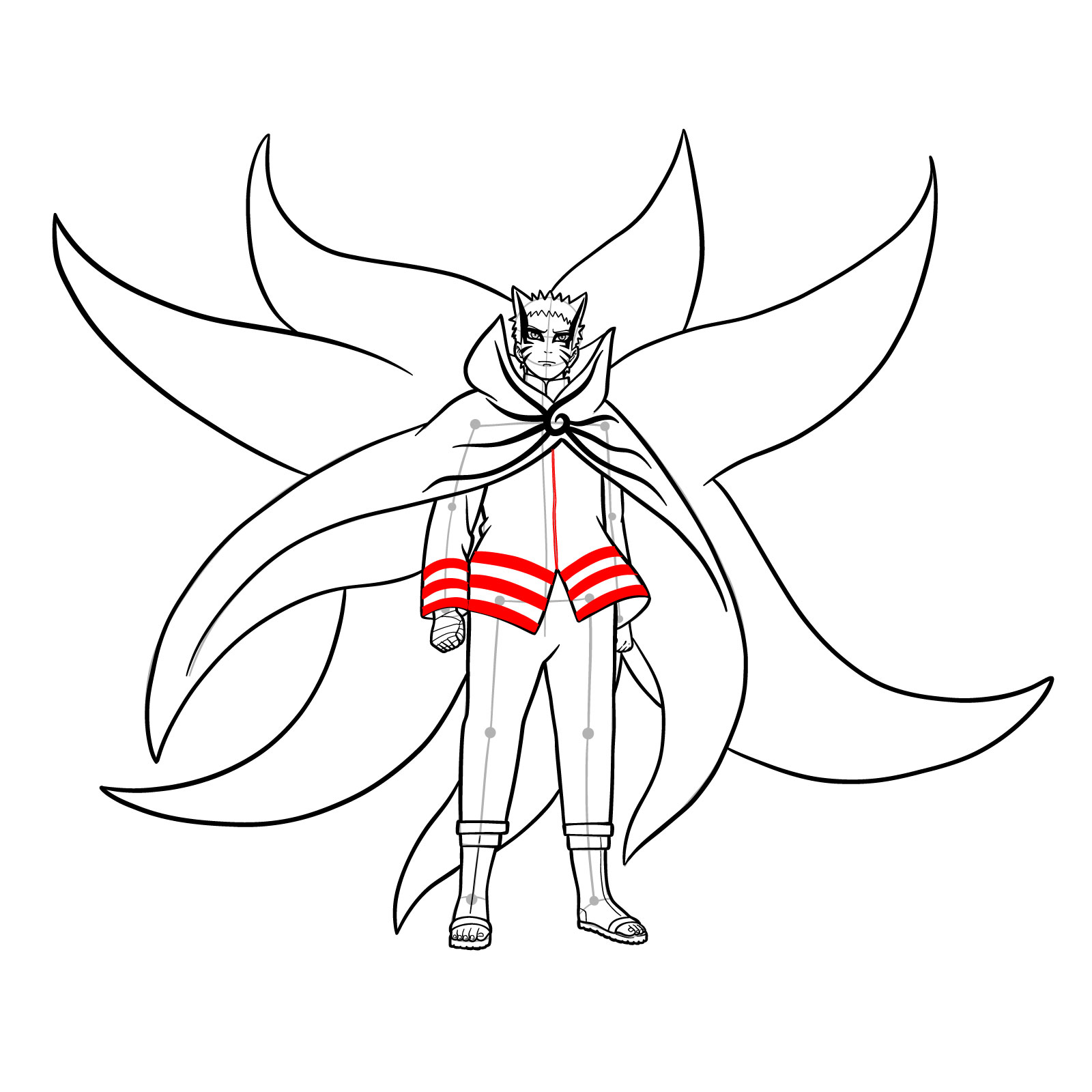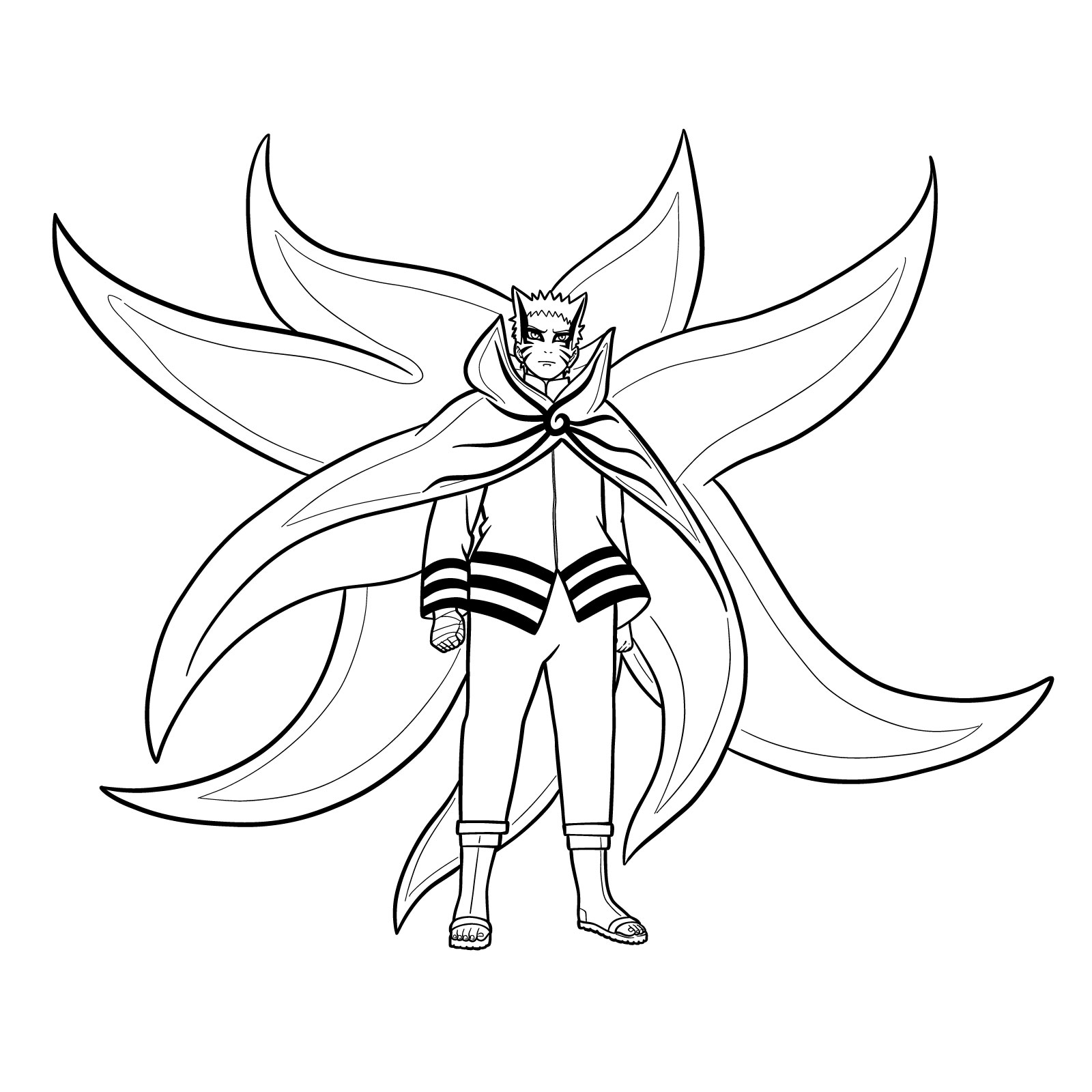 Baryon Mode: Beyond the Sketch
Baryon Mode is more than just a visual transformation. It's a fusion of Naruto's and Kurama's chakra, producing a new energy type. This energy boosts Naruto's abilities, making him a formidable force. However, it's essential to remember that while this mode grants immense power, it also poses significant risks to both Naruto and Kurama. Keeping these aspects in mind can add depth to your Naruto drawing, showcasing not just his appearance but also the emotions and power he embodies.
Conclusion: Drawing Naruto in His Mighty Baryon Mode
I hope this guide assists you in your journey to perfect the art of drawing Naruto in his Baryon Mode. With dedication and practice, you'll be creating sketches that truly capture the essence and power of this transformation. For the updates, ensure to subscribe and follow us on our social media platforms:
Dive deep into the world of Naruto drawing and keep sketching!