Welcome to this step-by-step guide on how to draw Giyu Tomioka from Demon Slayer. In this tutorial, I will provide you with clear instructions on capturing the likeness of this stoic and determined character in your artwork. Let's dive in!
Giyu Tomioka's Appearance
Giyu Tomioka is a character known for his strong and serious demeanor. When drawing Giyu, pay attention to the following features:
Facial Features: Giyu has unruly black hair that is tied back in a low ponytail. His eyes are sharp and expressive, and his eyebrows are thin. Focus on capturing the intensity and determination in his gaze.
Attire: Giyu wears a dark cyan-tinted version of the Demon Slayer uniform, complete with white leg-wrapped kyahan and zōri. Pay attention to the details of his haori, which has different patterns on each side and holds sentimental value to him.
When drawing Giyu Tomioka, you may consider including other characters from the Demon Slayer series to create a compelling composition. Characters such as Akaza, Muzan, and Obanai Iguro could complement Giyu's presence in your artwork.
Now, let's proceed to the step-by-step guide and bring Giyu Tomioka to life on paper!
Guide Description:
This step-by-step guide provides detailed instructions on how to draw Giyu Tomioka from Demon Slayer. Follow along with the 31 steps to recreate this character's likeness in your artwork. To assist you in the process, color guidelines are provided:
Red

color: Represents the current step you should focus on. Pay close attention to the instructions and details provided.

Black

color: Showcases the lines you have previously drawn.

Grey

color: Represents the basic sketch.
The guide begins with the first three steps, which involve creating the basic sketch. From there, you will progress through the remaining steps, following the instructions to refine and enhance your drawing of Giyu Tomioka.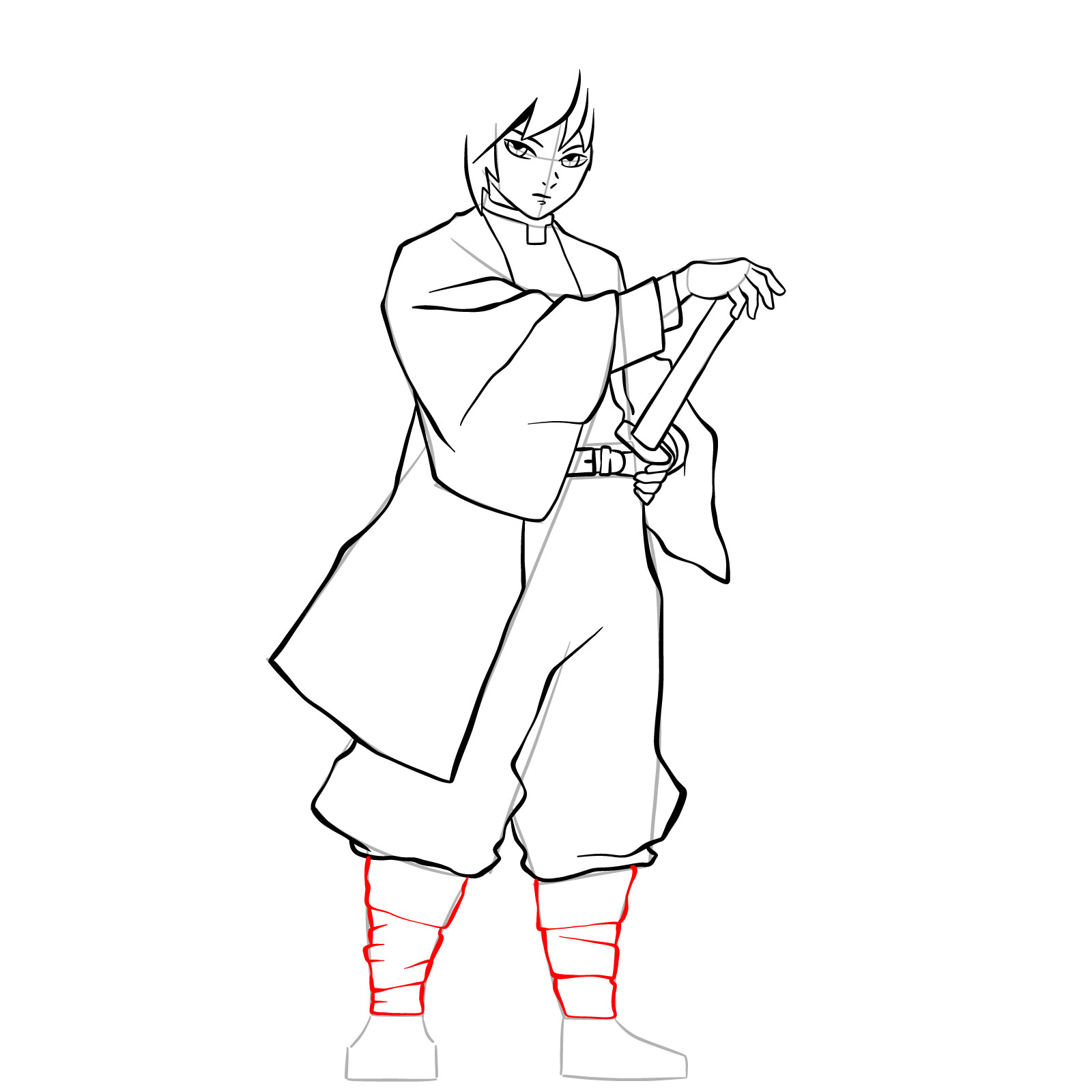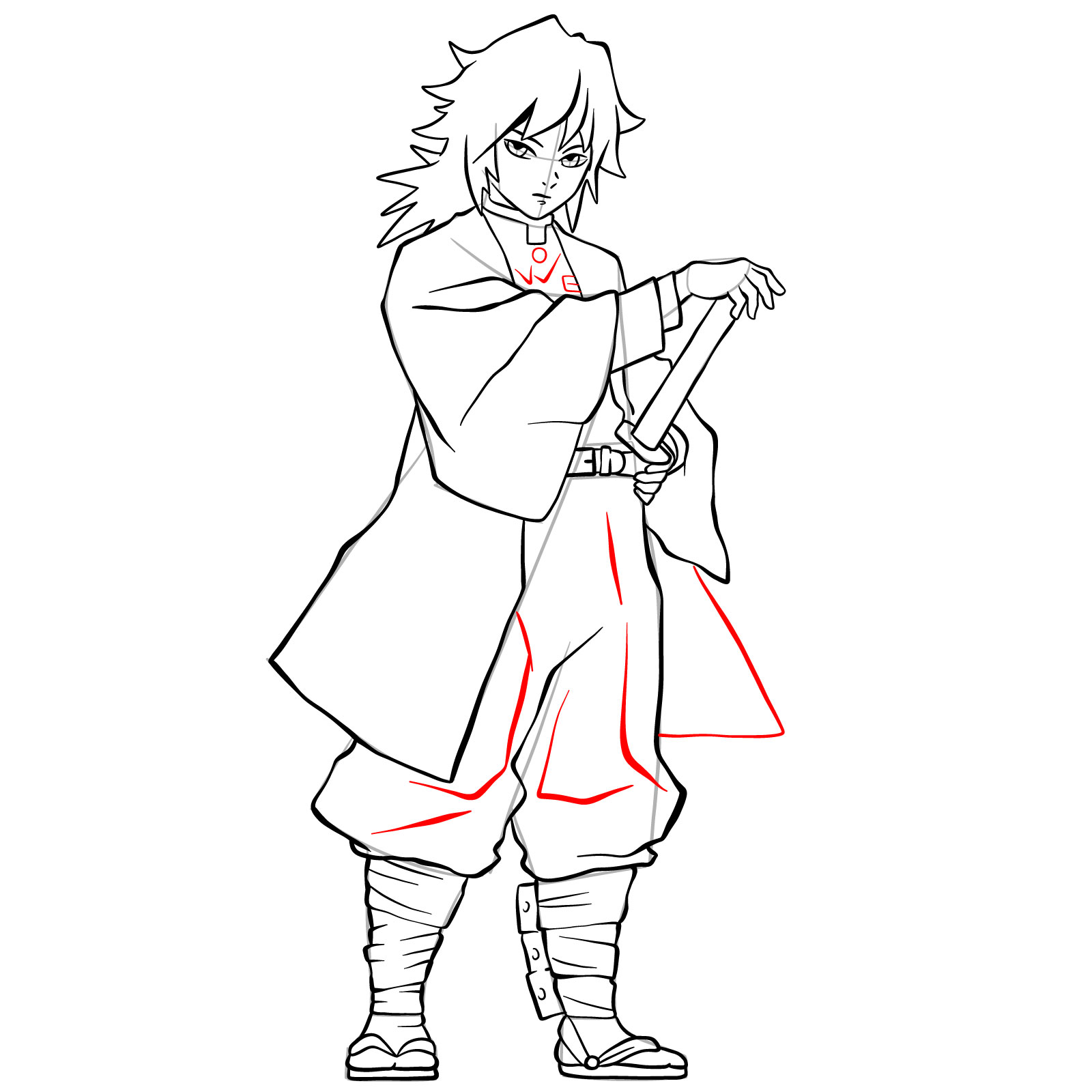 I hope this guide on how to draw Giyu Tomioka from Demon Slayer has been helpful to you. By following the step-by-step instructions and practicing your drawing skills, you can create a fantastic artwork featuring this iconic character.
If you enjoyed this guide and would like to support my work, you can consider making a donation through Buy Me a Coffee. Your contribution will help me continue creating more drawing tutorials like this one.
For more drawing tutorials and updates, you can also follow me on social media:
Facebook: Connect with me on Facebook for the latest updates and additional drawing tutorials.
Instagram: Follow me on Instagram to see my artwork and behind-the-scenes content.
Pinterest: Explore my collection of art inspiration and tutorials on Pinterest.
Thank you for your support, and happy drawing!