Welcome to the drawing tutorial on how to draw Akaza from Demon Slayer: Kimetsu no Yaiba. In this guide, I will walk you through the step-by-step process of capturing the unique features and essence of this major supporting antagonist. Let's dive in and bring this formidable character to life on paper!
Appearance of Akaza
Akaza is a very muscular young man of average height, with fair skin that appears bright green-tinged white. His distinctive features include pink hair that fluffs out around his head, and inward-tilting yellow eyes with pink eyelashes and blue sclera. He bears a pattern of thick blue lines on his face and body, reminiscent of his past as a human. When drawing Akaza, pay attention to these unique characteristics to capture his powerful presence.
Focus Points when Drawing
When drawing Akaza, focus on the following key points:
Emphasize the distinctive pattern of thick blue lines on his face and body.
Capture the specific style of his hair and eyes.
Pay attention to the positioning and direction of his eyes, which tilt sharply downwards.
Highlight the muscular build of his body and the unique markings on his face, arms and body.
Other Characters to Consider
While drawing Akaza, you can consider incorporating other characters from Demon Slayer: Kimetsu no Yaiba to enhance the overall composition. Characters such as Inosuke, Shinobu Kocho, and Obanai Iguro offer a variety of poses and expressions that can complement your artwork.
Now, let's get started and bring Akaza to life through your artistic skills!
Guide Overview
This step-by-step guide will help you draw Akaza from Demon Slayer: Kimetsu no Yaiba with ease. Follow the reference images to create a stunning artwork of this major supporting antagonist. The guide consists of 39 steps, starting with the basic sketch and progressing towards the final details.
Color Guidelines
To ensure clarity and organization throughout the drawing process, the following color guidelines are used:
Red color:

Represents the current step you should be focusing on.

Black color:

Showcases the lines you have previously drawn.

Grey color:

Indicates the basic sketch, providing a foundation for your artwork.
By following these color guidelines, you can easily differentiate between the different stages of the drawing and progress smoothly from one step to another.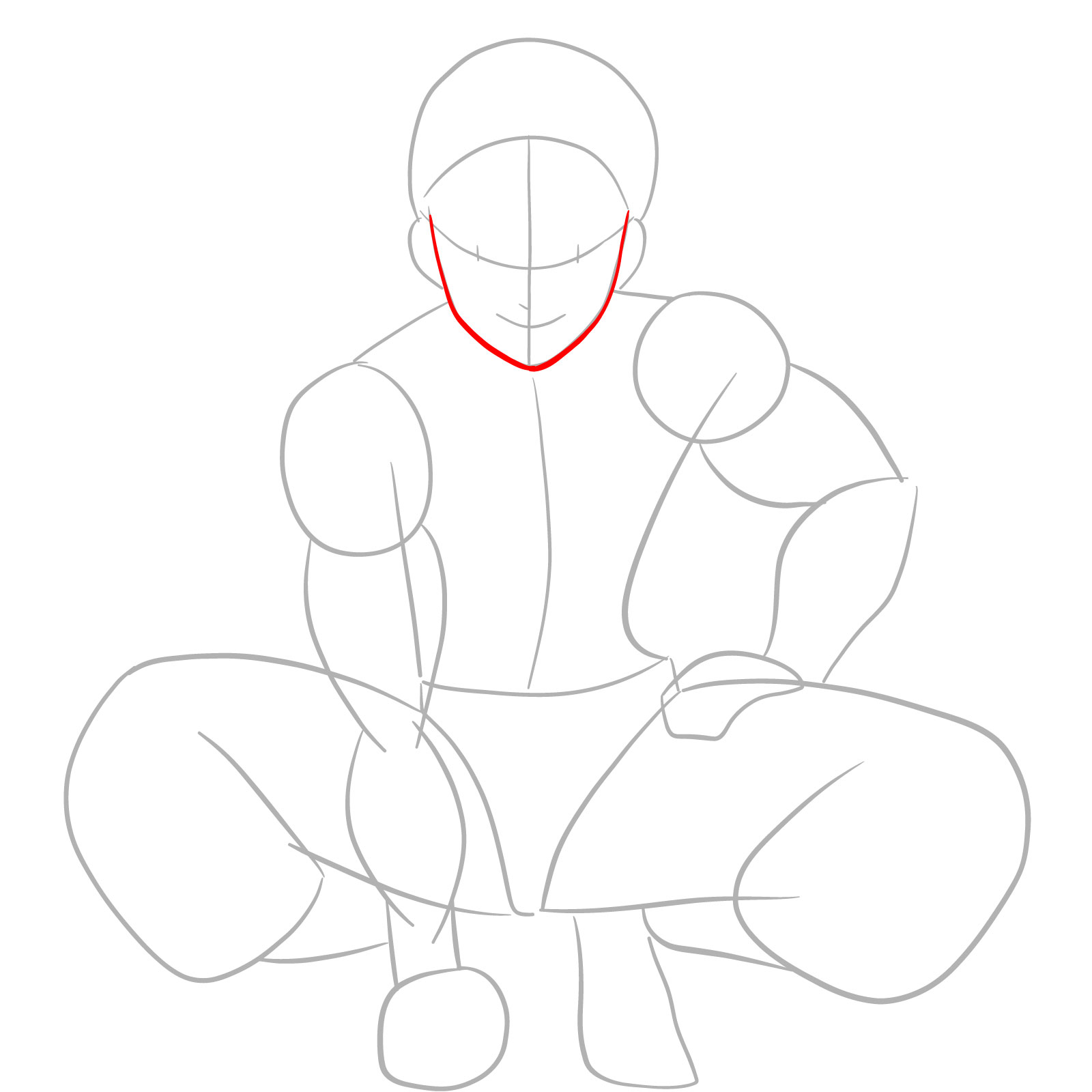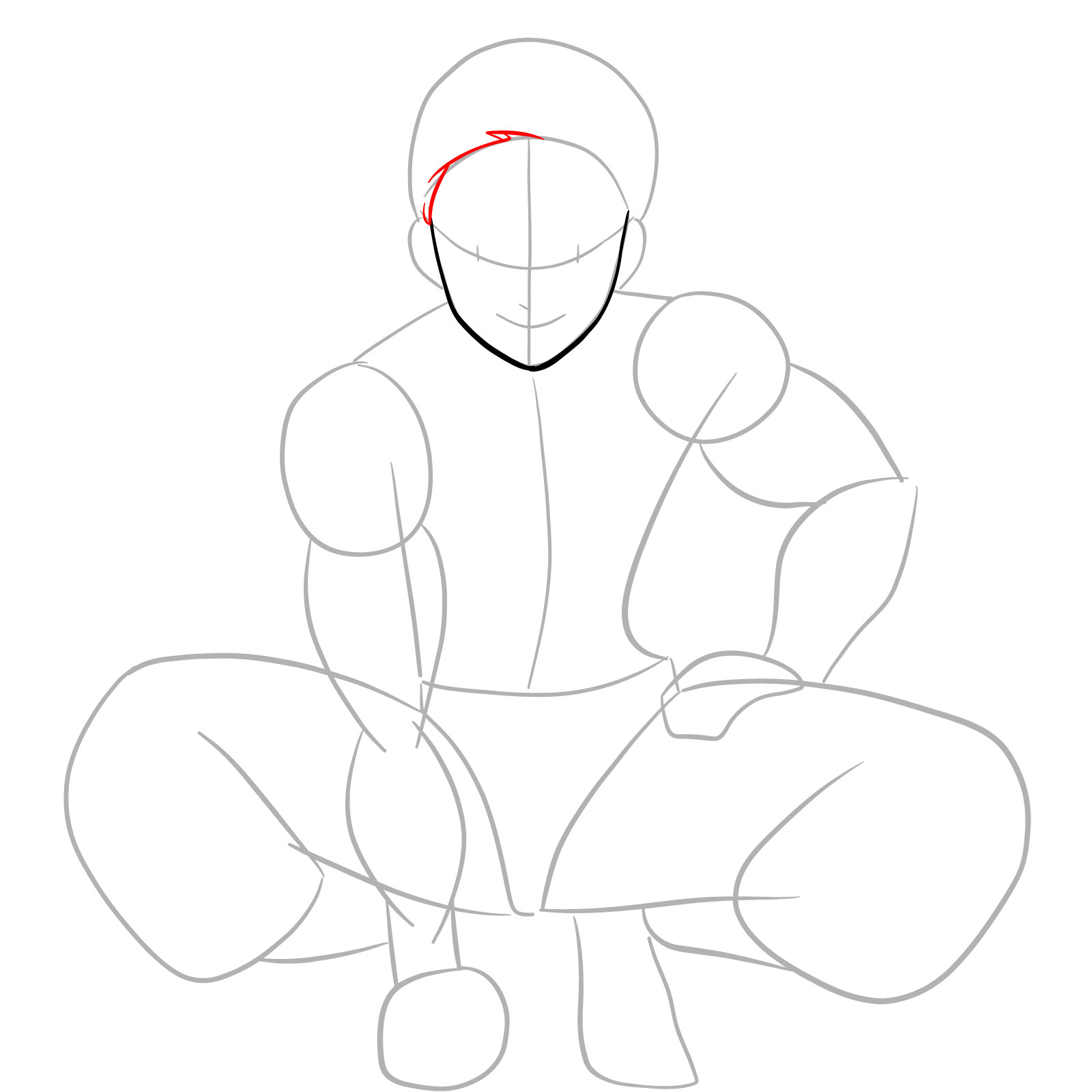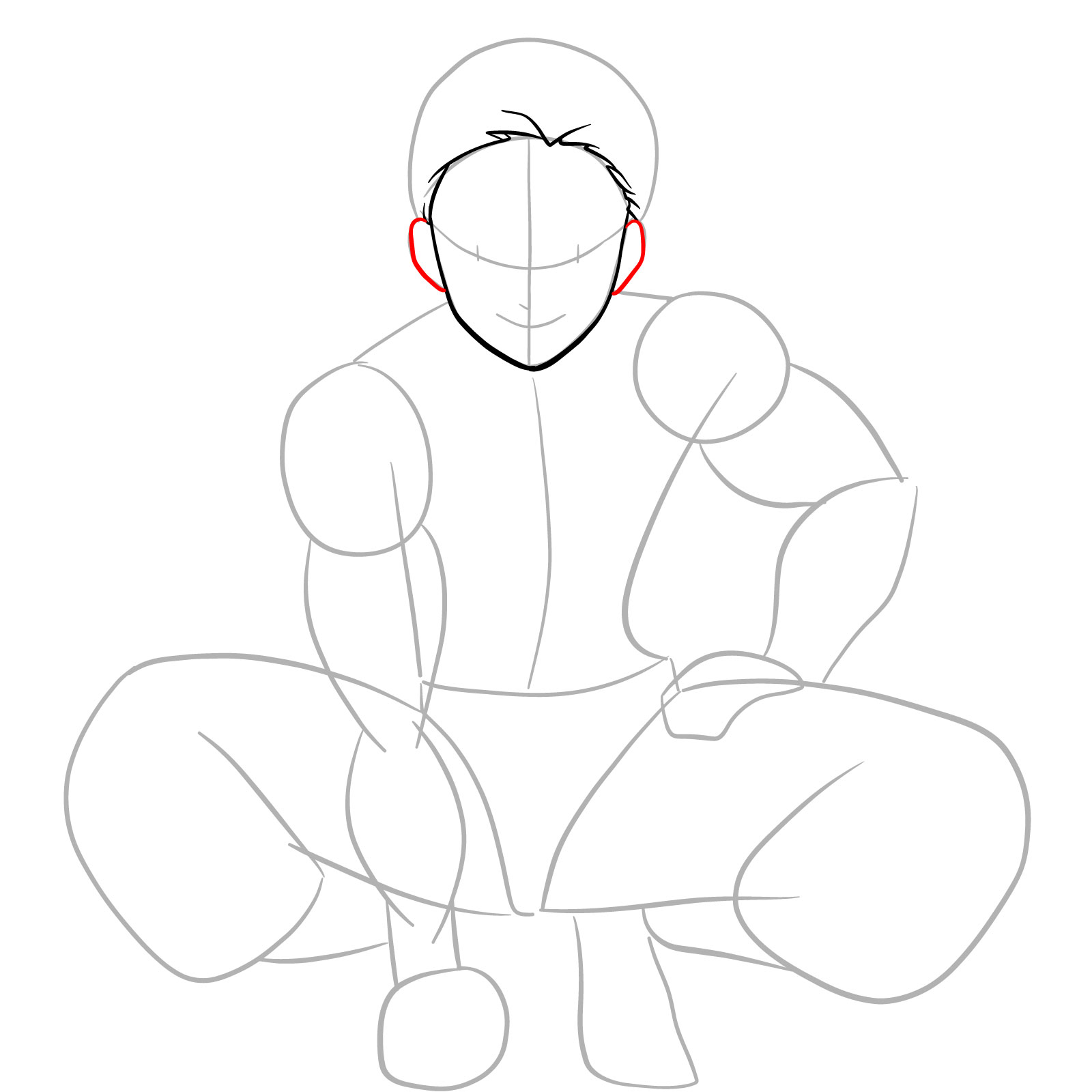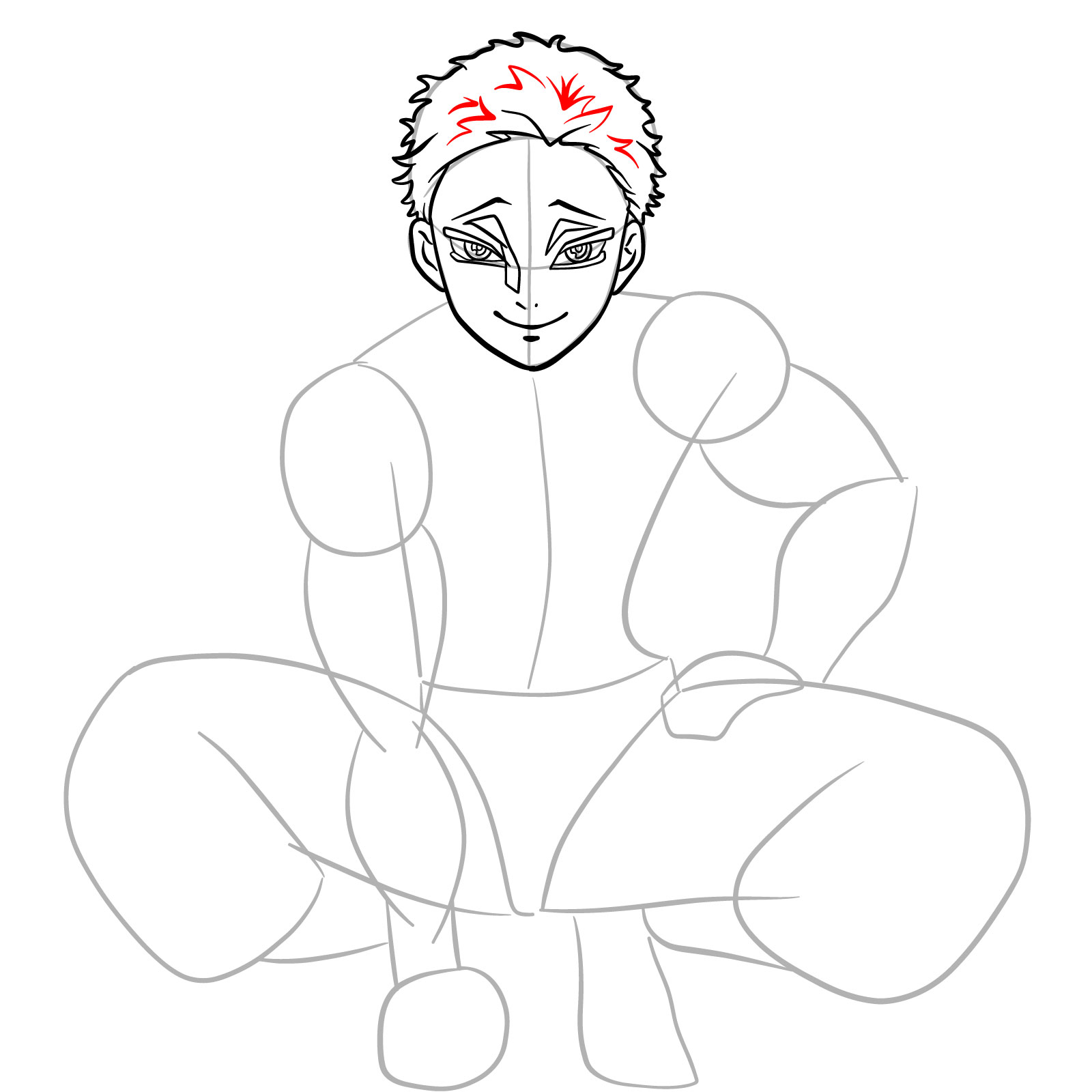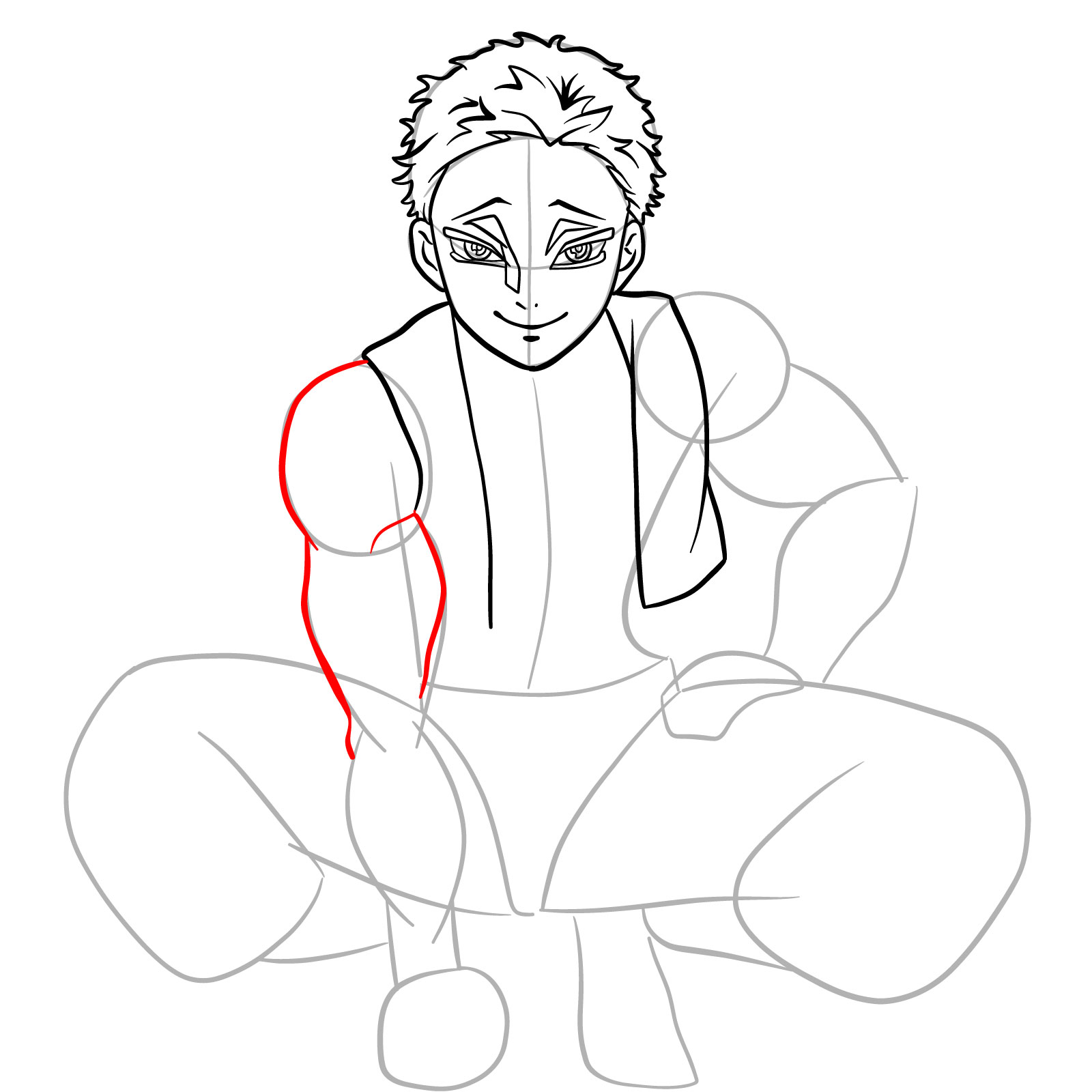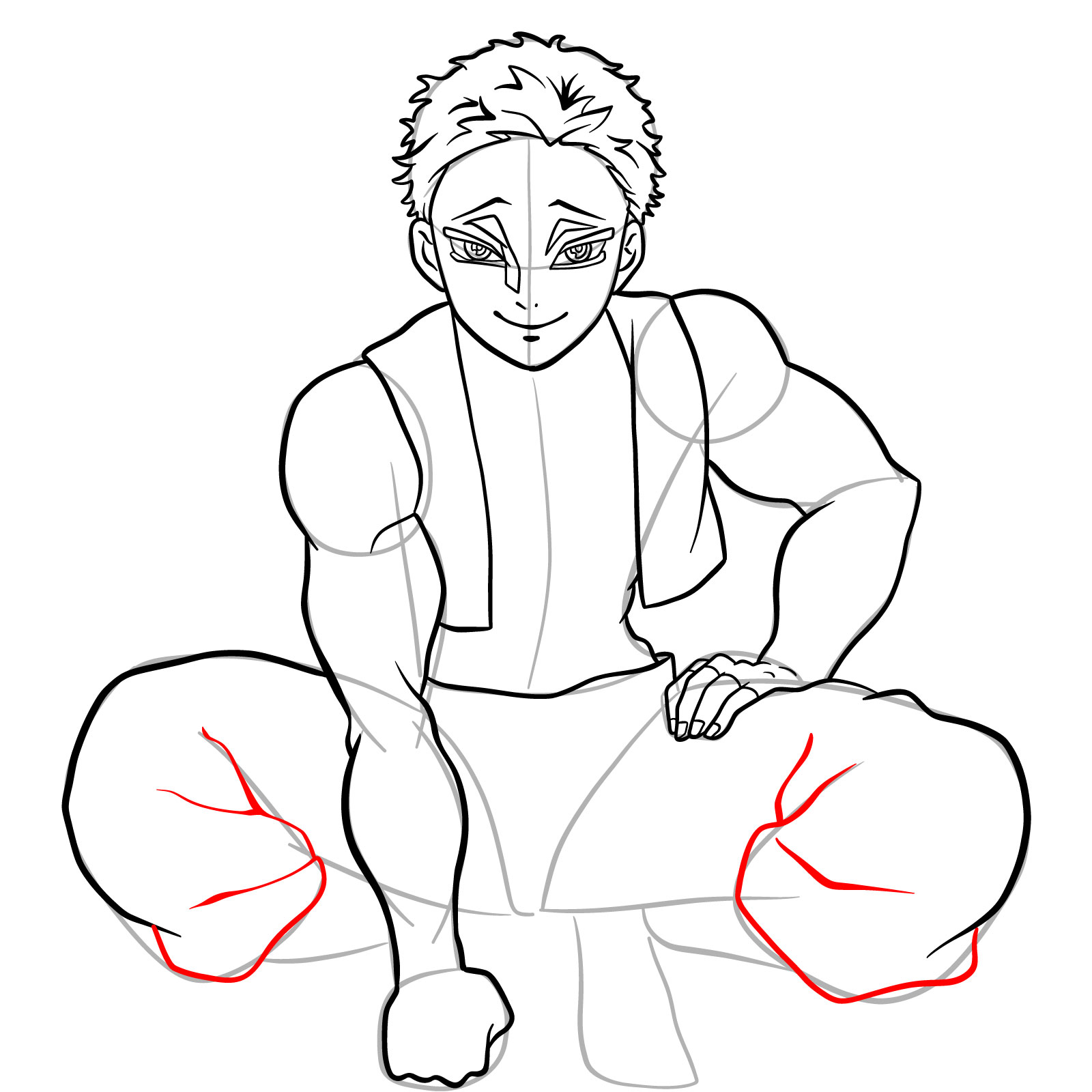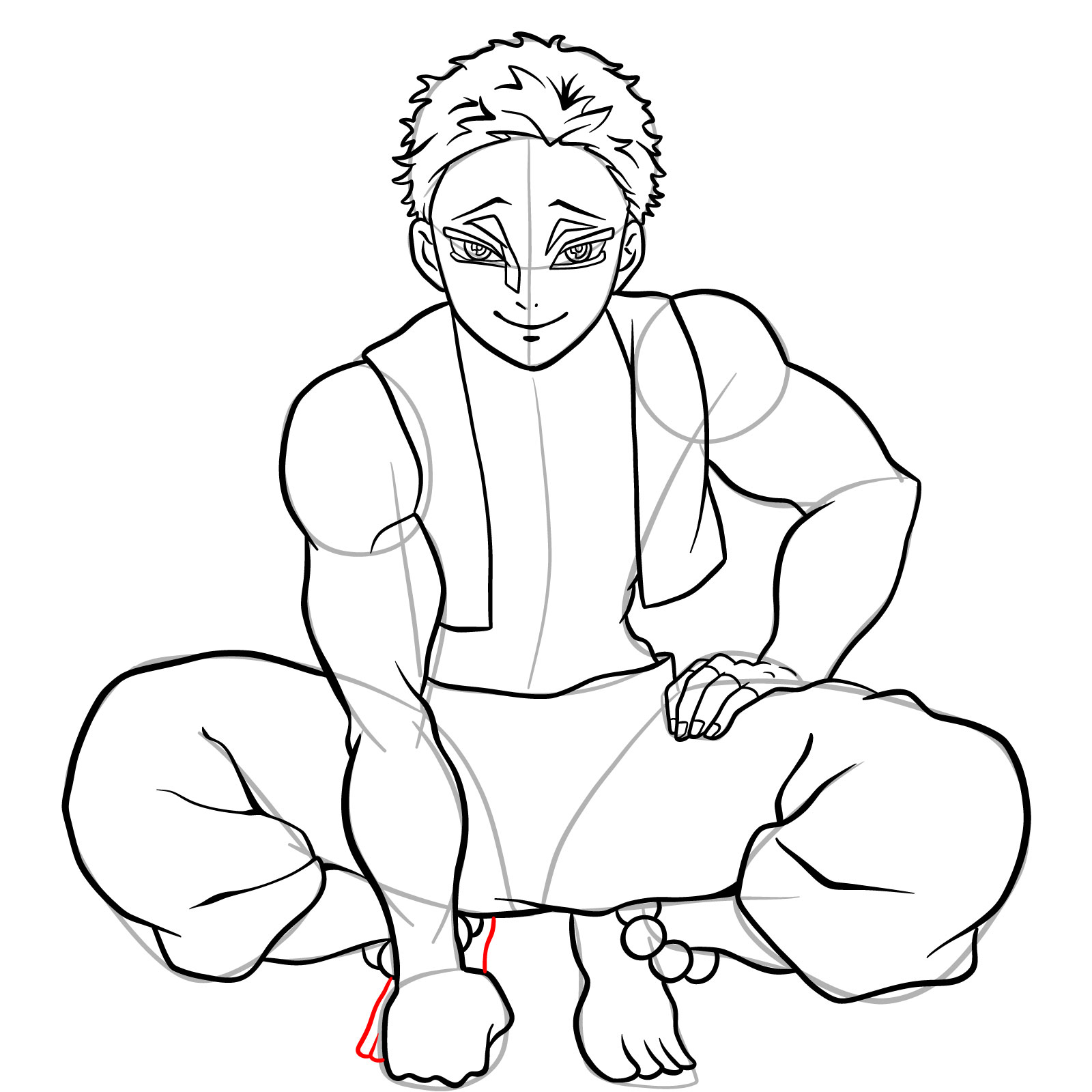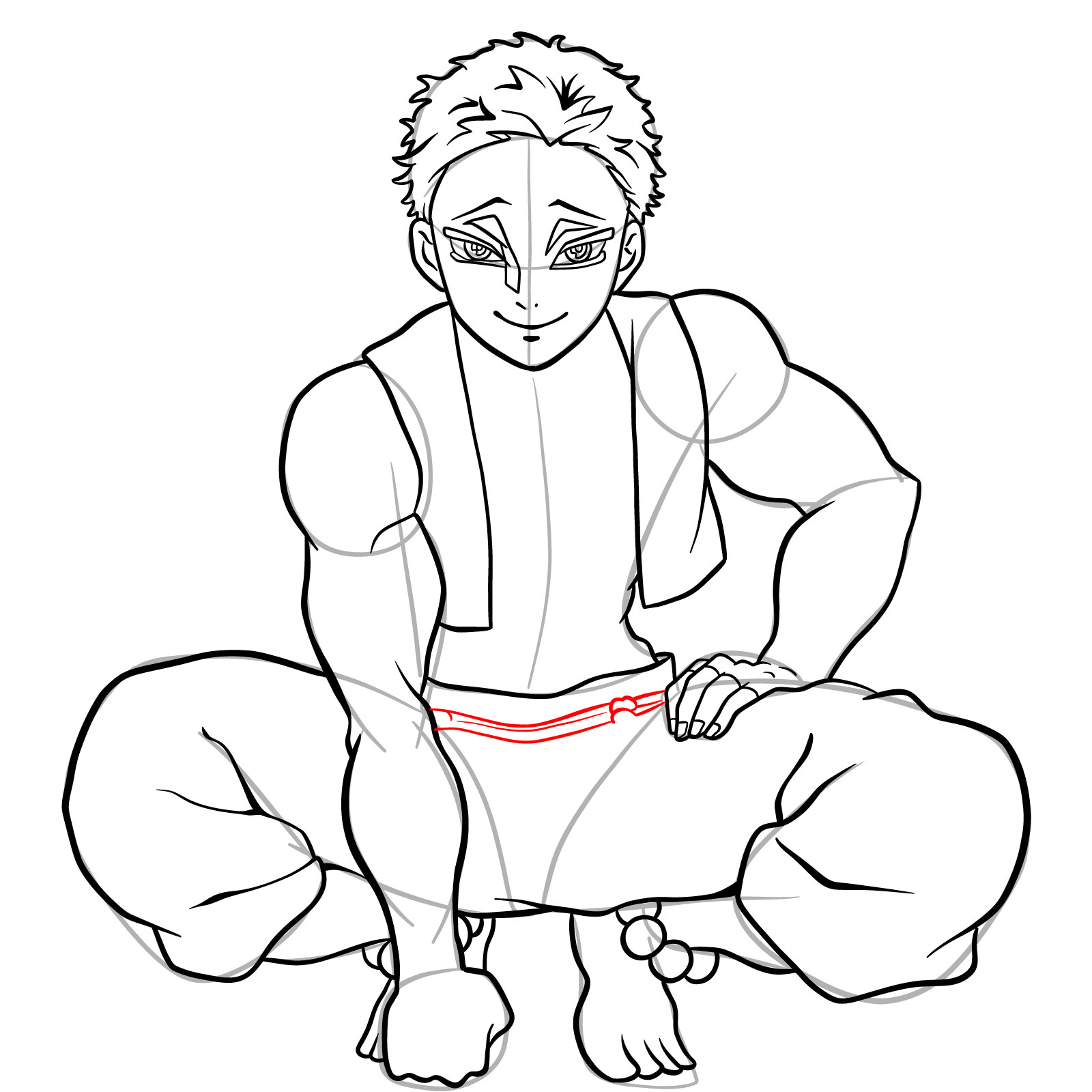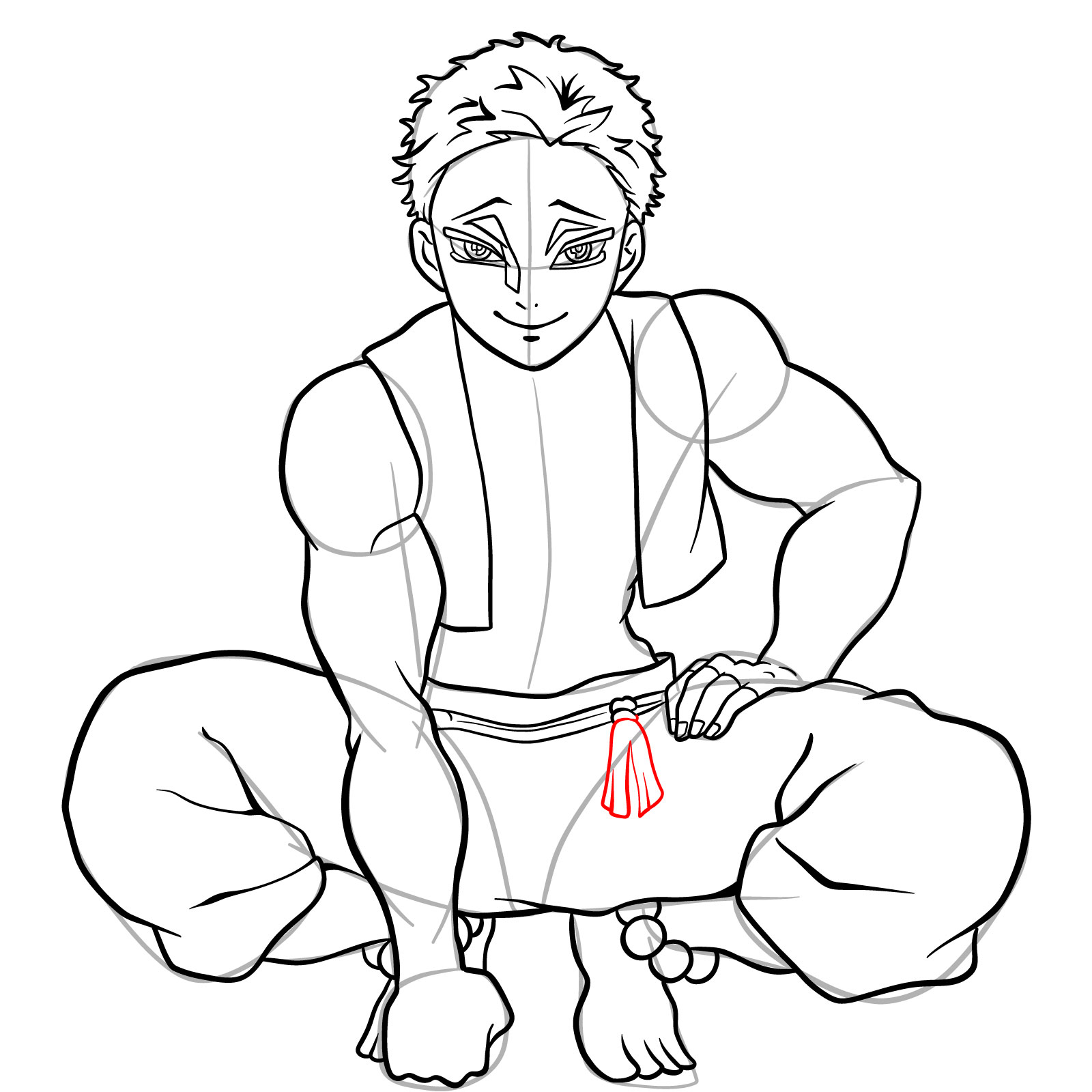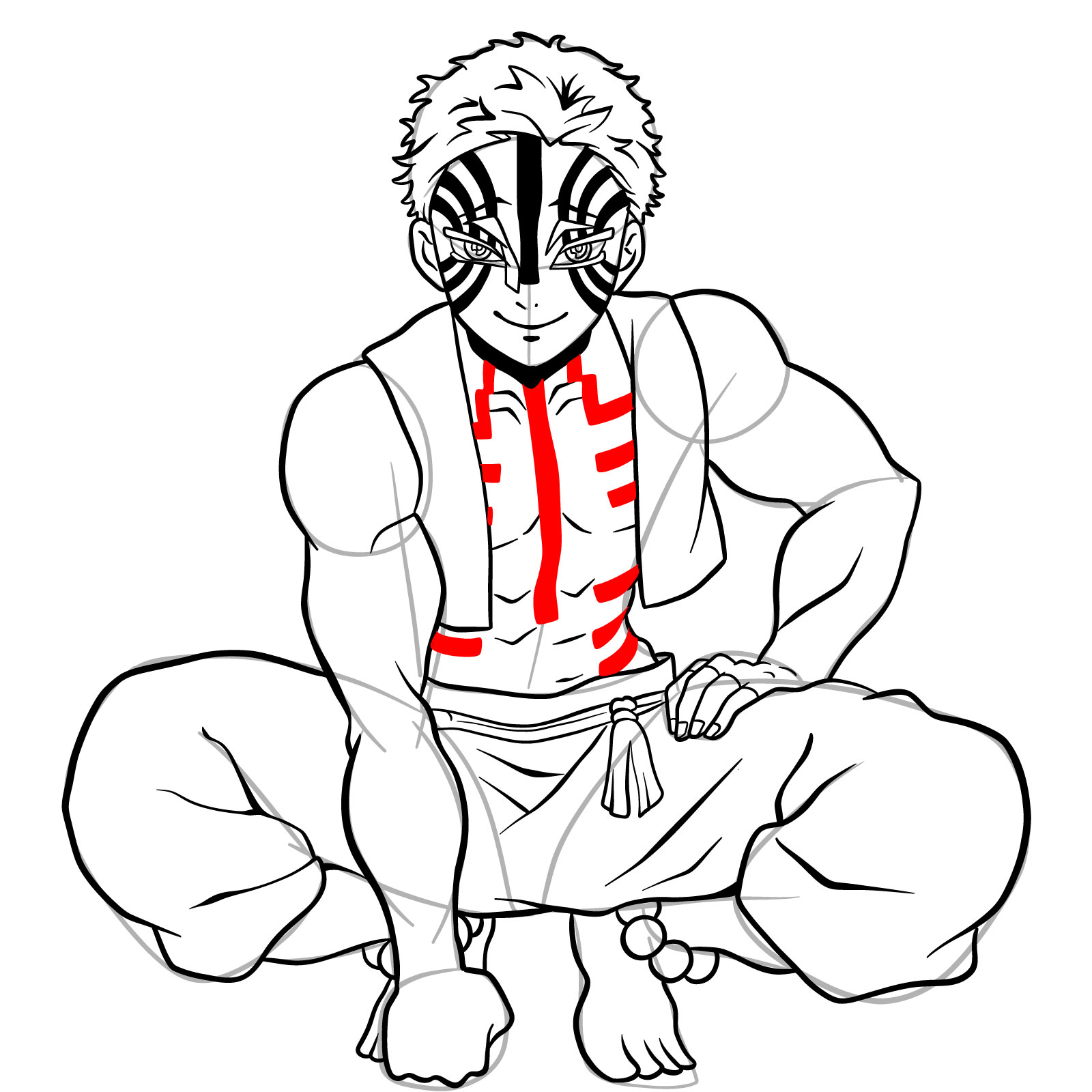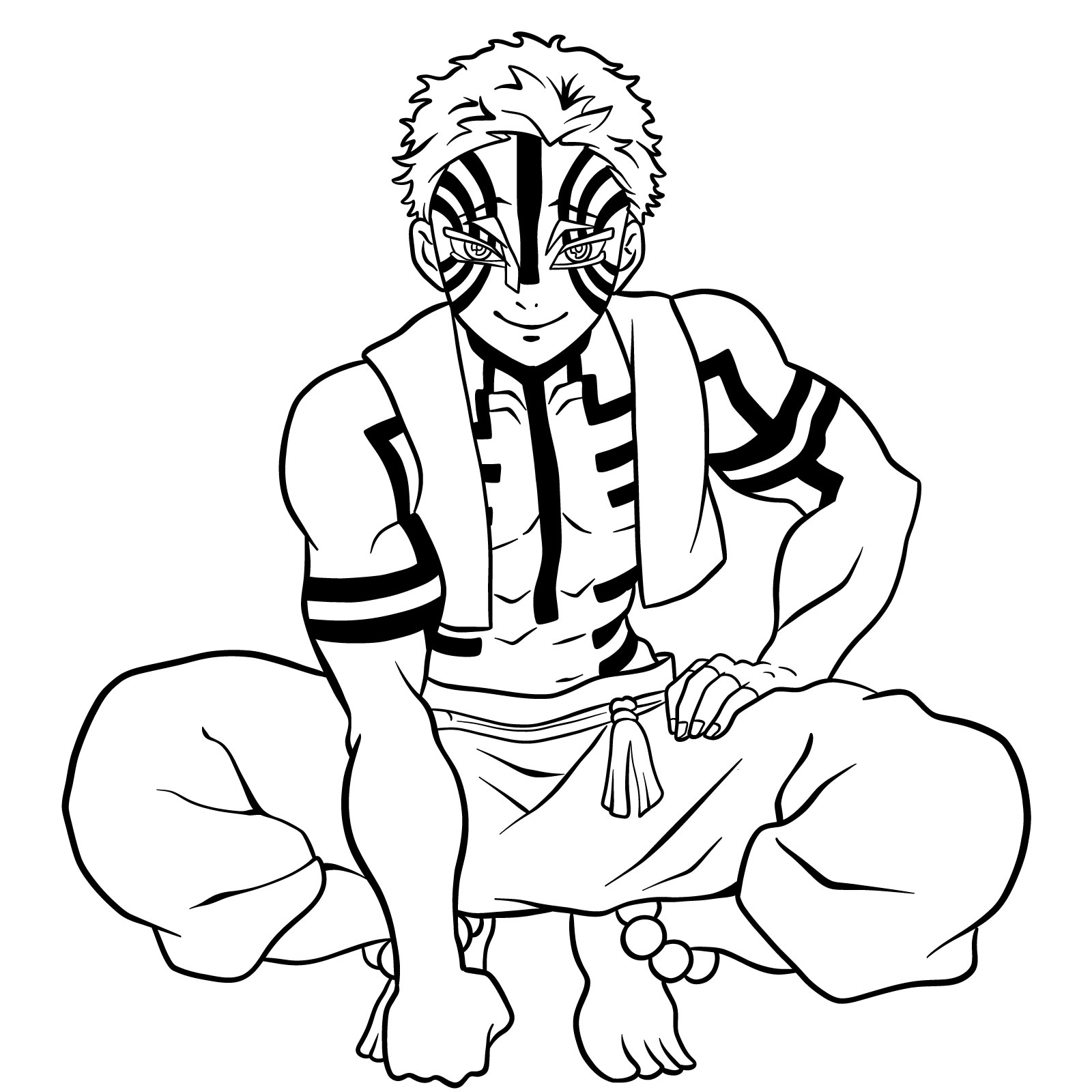 Thank you for following along with this guide on how to draw Akaza from Demon Slayer. I hope you found it helpful in developing your drawing skills and creating an impressive artwork of this captivating character.
If you enjoyed this guide and would like to support my work, please consider making a donation. Your contribution will help me continue creating more drawing tutorials and providing valuable resources to aspiring artists like you.
You can donate to support my work through the following link: Donate to Sketchok.
Stay connected with me on social media to receive updates on new tutorials, art tips, and more. Follow SketchOk on:
Thank you for your support, and I look forward to sharing more drawing guides with you in the future. Keep practicing and honing your artistic skills!