Welcome to the exciting challenge of drawing Mash from Mashle. Whether you're an experienced artist or just starting, this guide is tailored to help you create a detailed full-body drawing of Mash, the magicless protagonist of manga and anime series.
Capturing Mash's Muscular Might
Sturdy Build: Focus on his muscular physique, which sets him apart in a world where magic is everything.
Bowl-Cut Hairstyle: Pay attention to the distinct shape and simplicity of his hair.
Standard School Uniform: Recreate the details of his uniform meticulously, from the red tie to the black cloak.
Sketching Tip: Start with light strokes to outline Mash's robust frame and uniform, ensuring that proportion and posture are accurate before detailing.
Your Blueprint to Drawing Mash
Our guide is a compilation of high-quality images, designed to be followed sequentially. Each image is a step, building upon the last.
Red Color:

indicates the current step,
Black: illustrates previously drawn lines, and

Grey Color:

represents the underlying sketch.
The guide encompasses 19 steps, starting with a basic stick figure to capture Mash's stance. The subsequent steps refine the sketch, adding layers of complexity and detail, culminating in a full-body representation of Mash's powerful presence.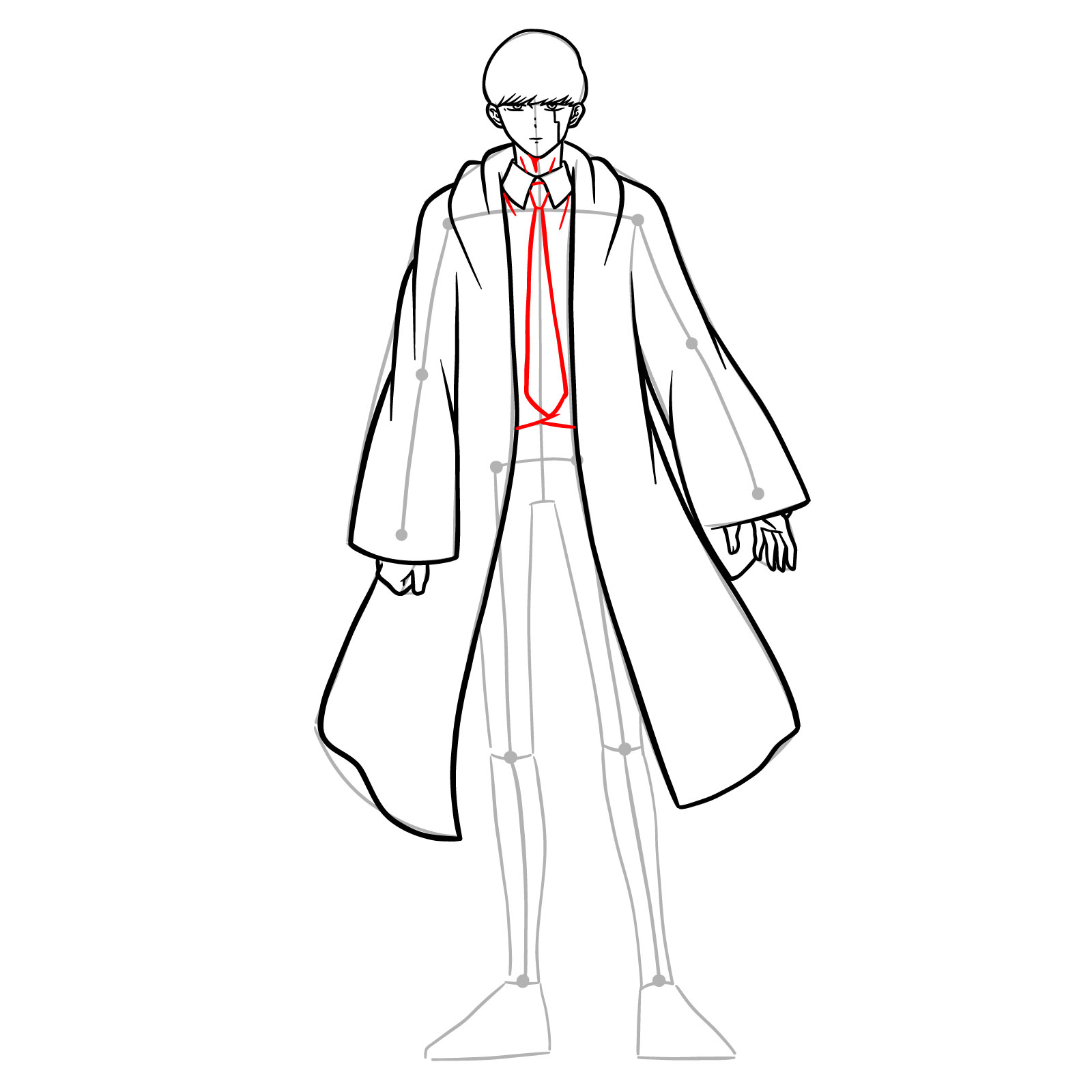 Sharing Your Mastery of Mash
As you complete this guide, not only will you have a stunning rendition of Mash, but you'll also have gained invaluable drawing skills. Share your work and connect with other fans on our Facebook, Instagram, or Pinterest pages. Continue practicing and exploring the art of drawing with SketchOk, where every line brings you closer to perfection.