Introduction: Rev Up Your Pencils
Are you ready to put your artistic pedal to the metal and learn how to draw Lamborghini Veneno? This limited production sports car is a marvel of design and engineering, and drawing it can be an exhilarating challenge. In this step-by-step tutorial, you'll learn the process of sketching, refining, inking, and coloring this powerful automobile. So buckle up and let's get started!
A Speedy History of the Lamborghini Veneno
The Lamborghini Veneno was introduced at the 2013 Geneva Motor Show to celebrate the brand's 50th anniversary. With a price tag of $4,000,000, it's one of the most expensive production cars ever made. The Veneno's unique design draws inspiration from sports prototypes and racing cars, blending the Y-shaped design elements of the Aventador with rear wheel arches reminiscent of the Countach. Its aerodynamic features, carbon-fiber chassis, and powerful V12 engine make it a true masterpiece of automotive design.
Tools of the Trade: Gear Up for Your Lamborghini Veneno Drawing
To create a Lamborghini Veneno drawing that's worthy of the showroom floor, you'll need the right tools. While you're free to use any materials you prefer, we recommend starting with the following:
Pencil: Use a regular graphite pencil or mechanical pencil for sketching.
Eraser: A high-quality eraser is essential for fixing mistakes and refining your drawing.
Fineliner or pen: Choose a waterproof fineliner or pen for inking your sketch.
Colored pencils or markers: Bring your drawing to life with vibrant, high-quality coloring tools.
Blending tools: Optional, but helpful for achieving smooth shading and gradients.
Accelerating Your Art: Step-by-Step Lamborghini Veneno Drawing Guide
Part 1: Basic Sketch
The journey to creating a stunning Lamborghini Veneno drawing starts with a basic sketch. Using light pencil strokes, establish the car's overall structure and proportions. This initial sketch is like the chassis of your drawing – it sets the foundation for everything that comes next. Remember to use light strokes, so you can easily make adjustments as you progress.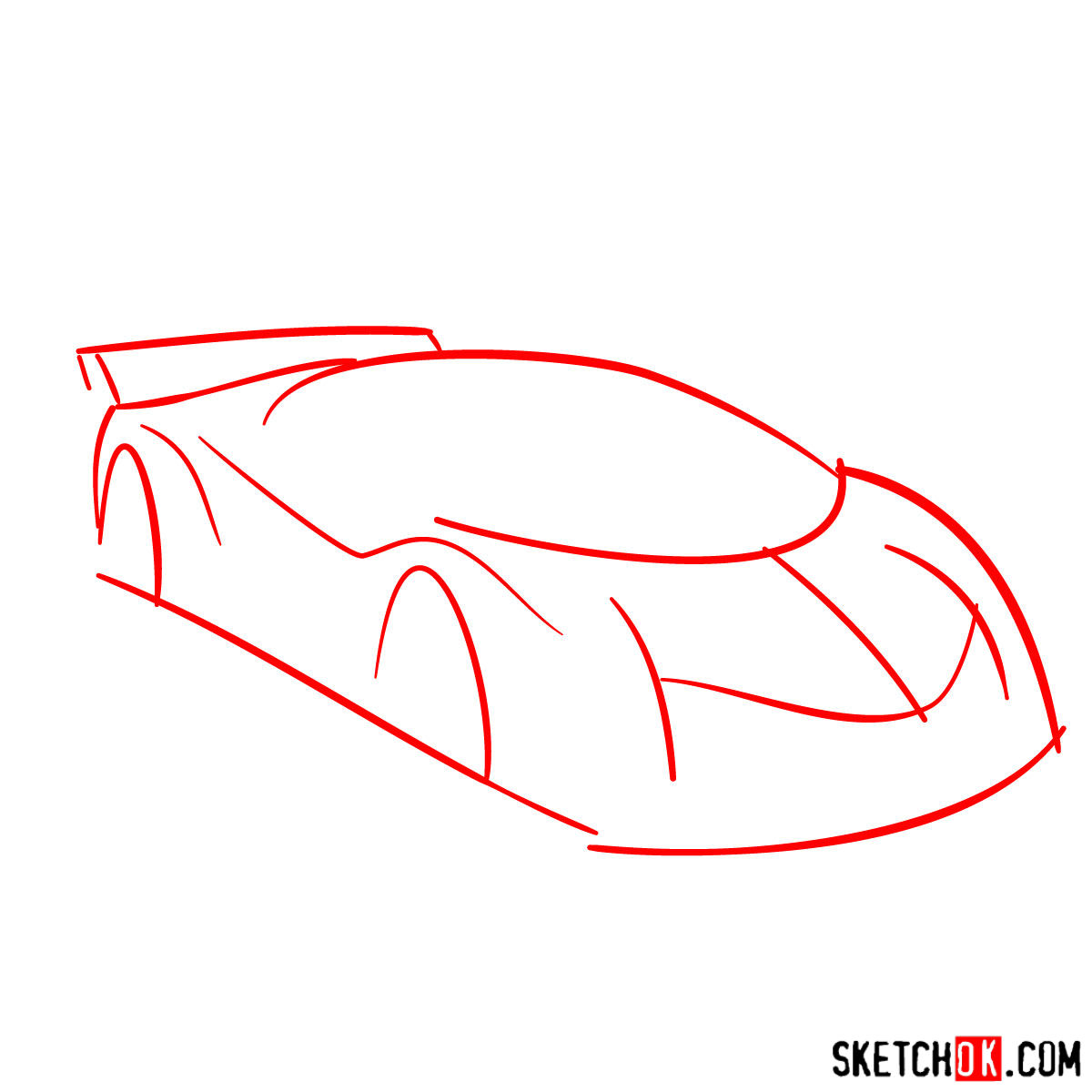 Part 2: Refining the Sketch
With your basic structure in place, it's time to refine the sketch and add those iconic Lamborghini details. Pay close attention to the sleek lines, aerodynamic features, and unique design elements that make the Veneno stand out from other supercars like the Bugatti Veyron, McLaren F1, or Porsche 918 Spyder. As you refine your drawing, adjust and improve the proportions to ensure your Lamborghini Veneno looks as fierce as the real thing.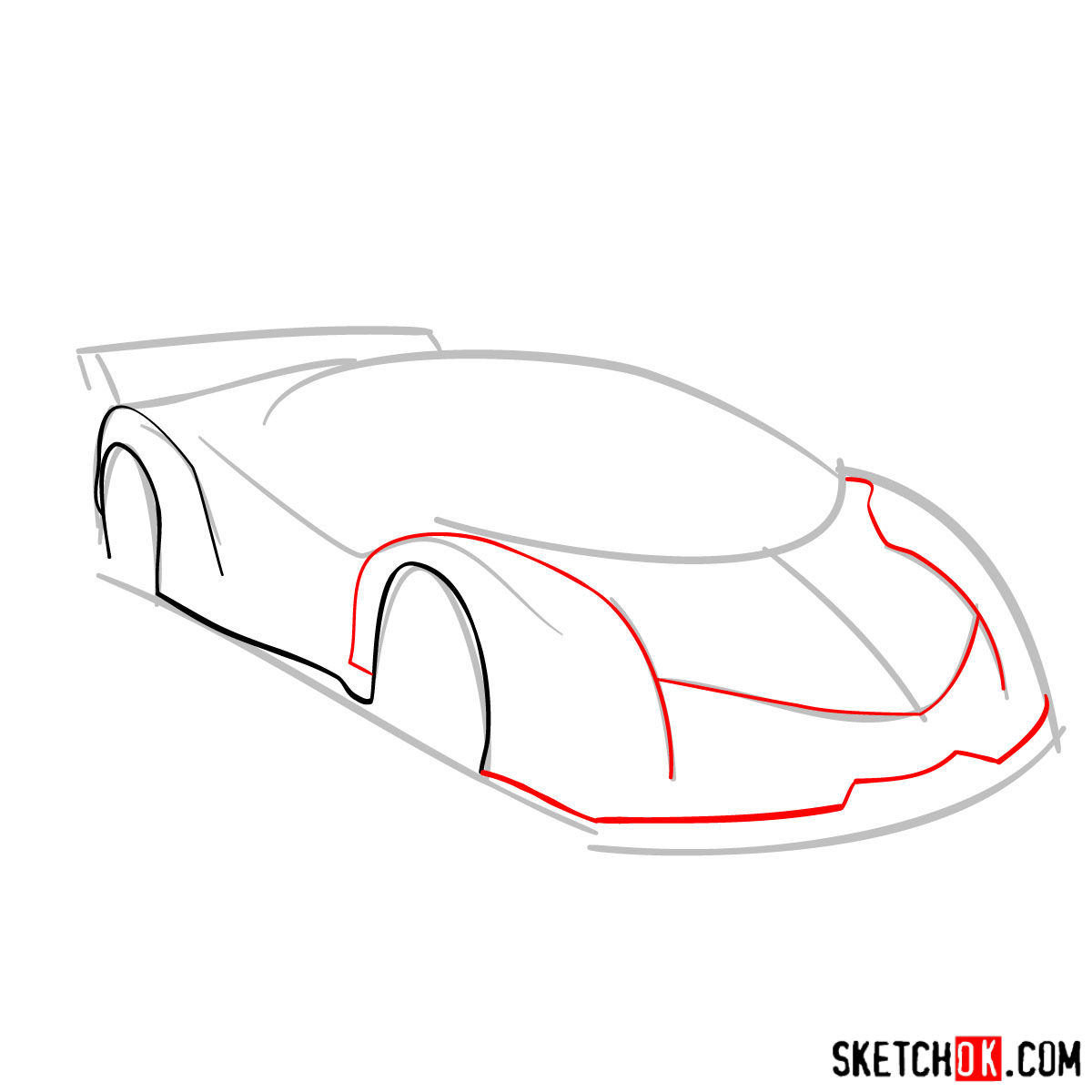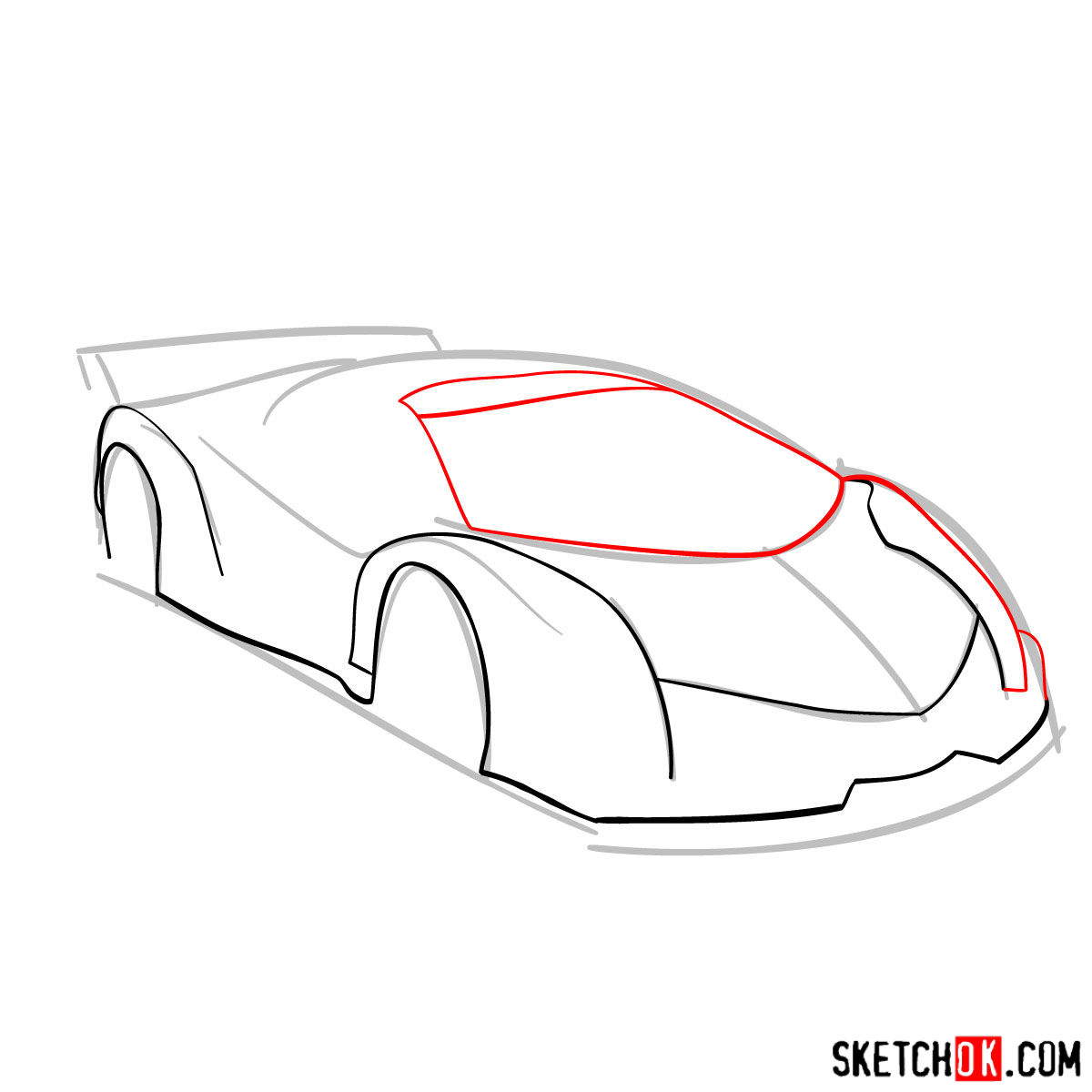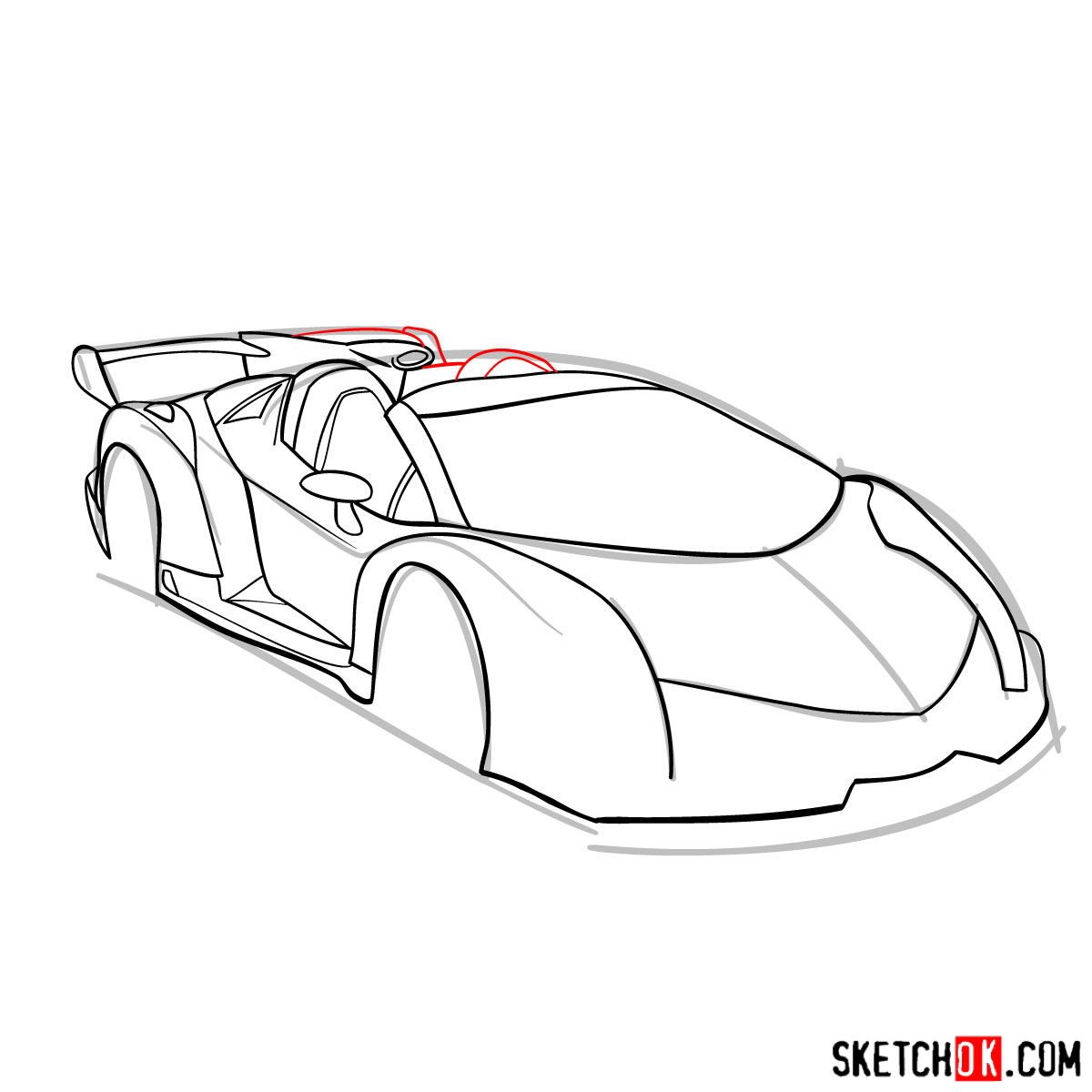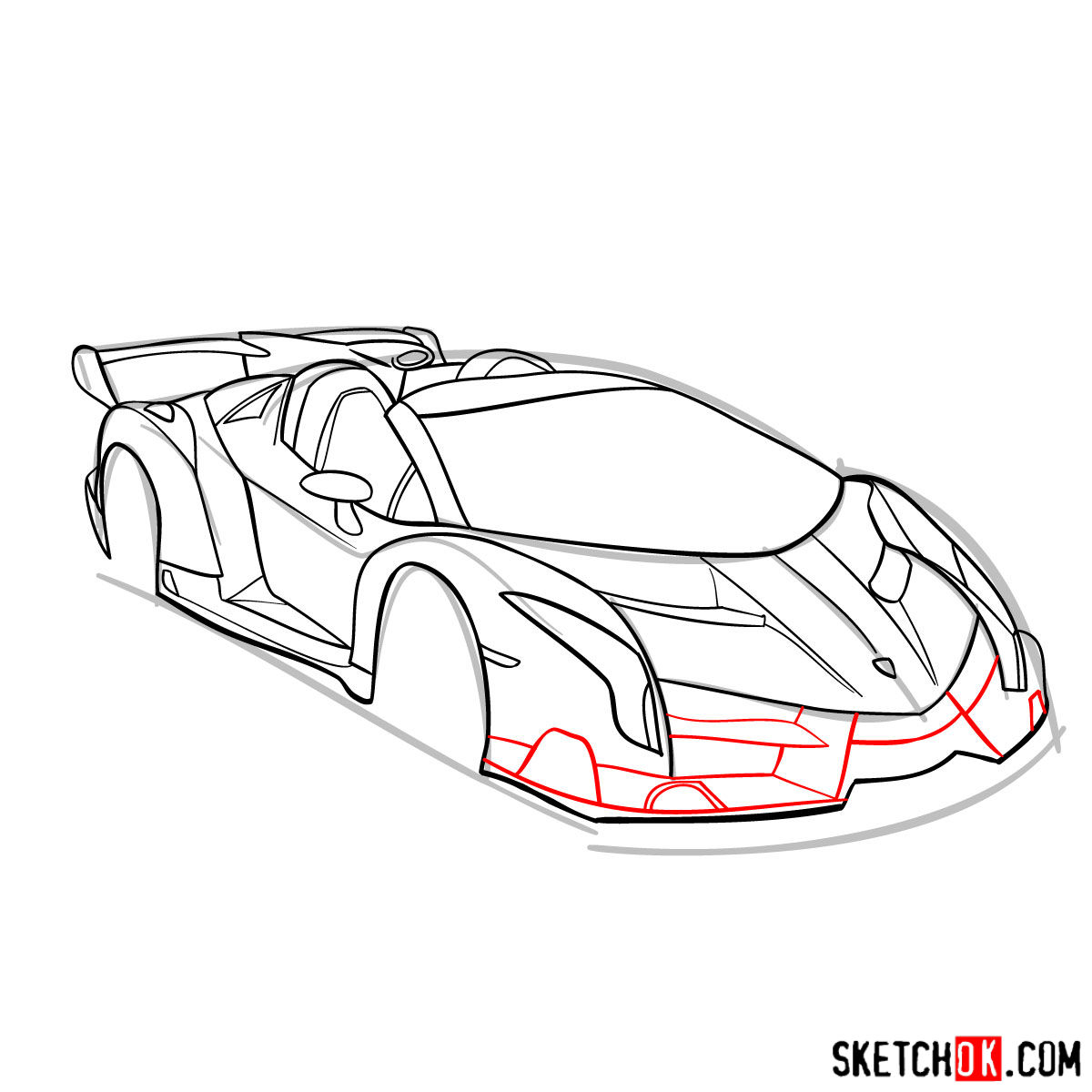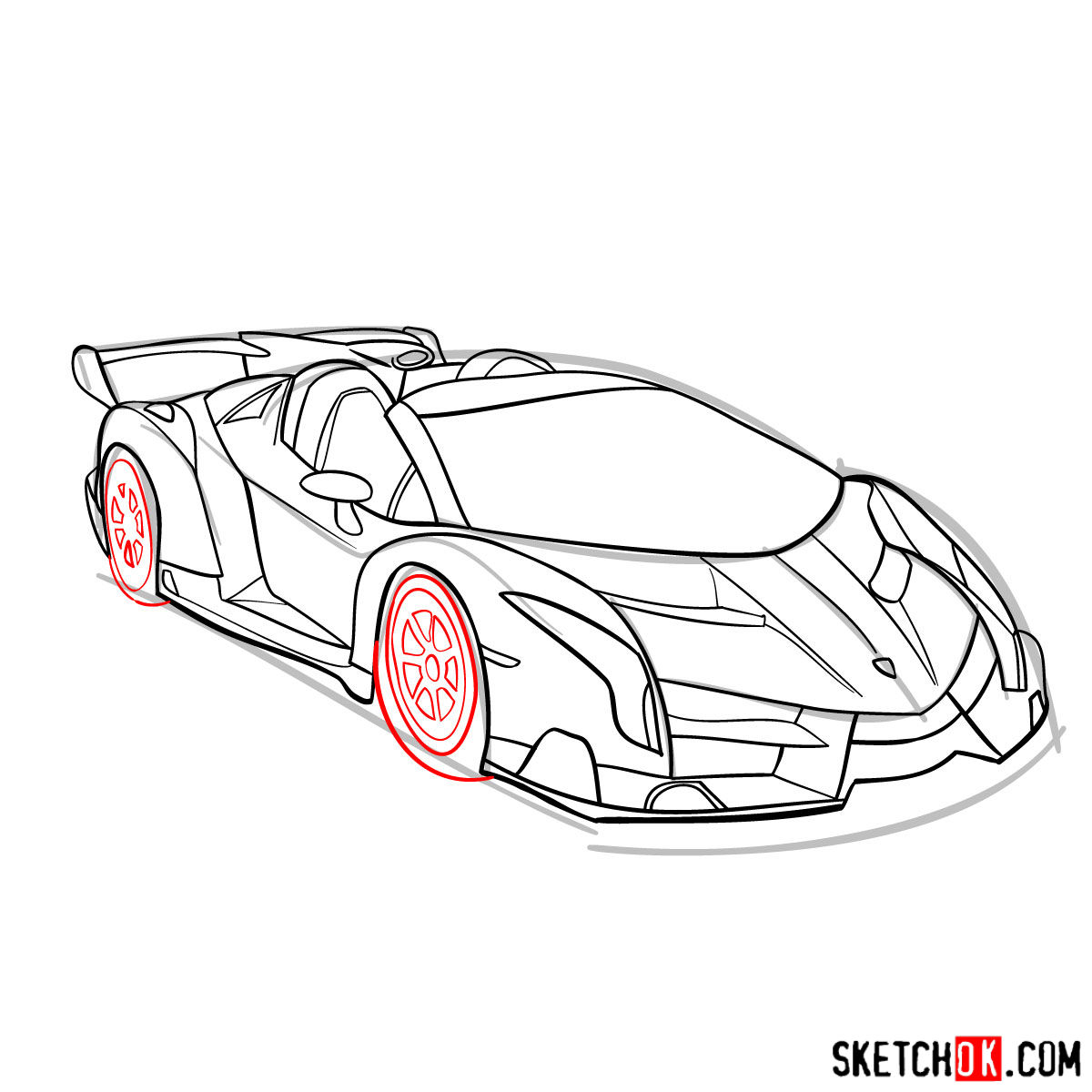 Part 3: Inking
Once you're satisfied with your refined sketch, it's time to shift gears and start inking. Using a waterproof fineliner or pen, carefully trace over your pencil lines to create bold, clean outlines. Take your time during this stage to ensure a smooth, polished finish. When you have completed the inking process, gently erase any remaining pencil marks.
Part 4: Coloring and Shading
Now for the most thrilling part of your Lamborghini Veneno drawing journey: coloring and shading. Select your preferred coloring tools, such as colored pencils or markers, and bring your drawing to life with vibrant hues. Pay attention to the reflections and shadows on the car's body, as well as the highlights and gradients that give the Veneno its glossy finish. This is your chance to showcase the car in all its high-octane glory.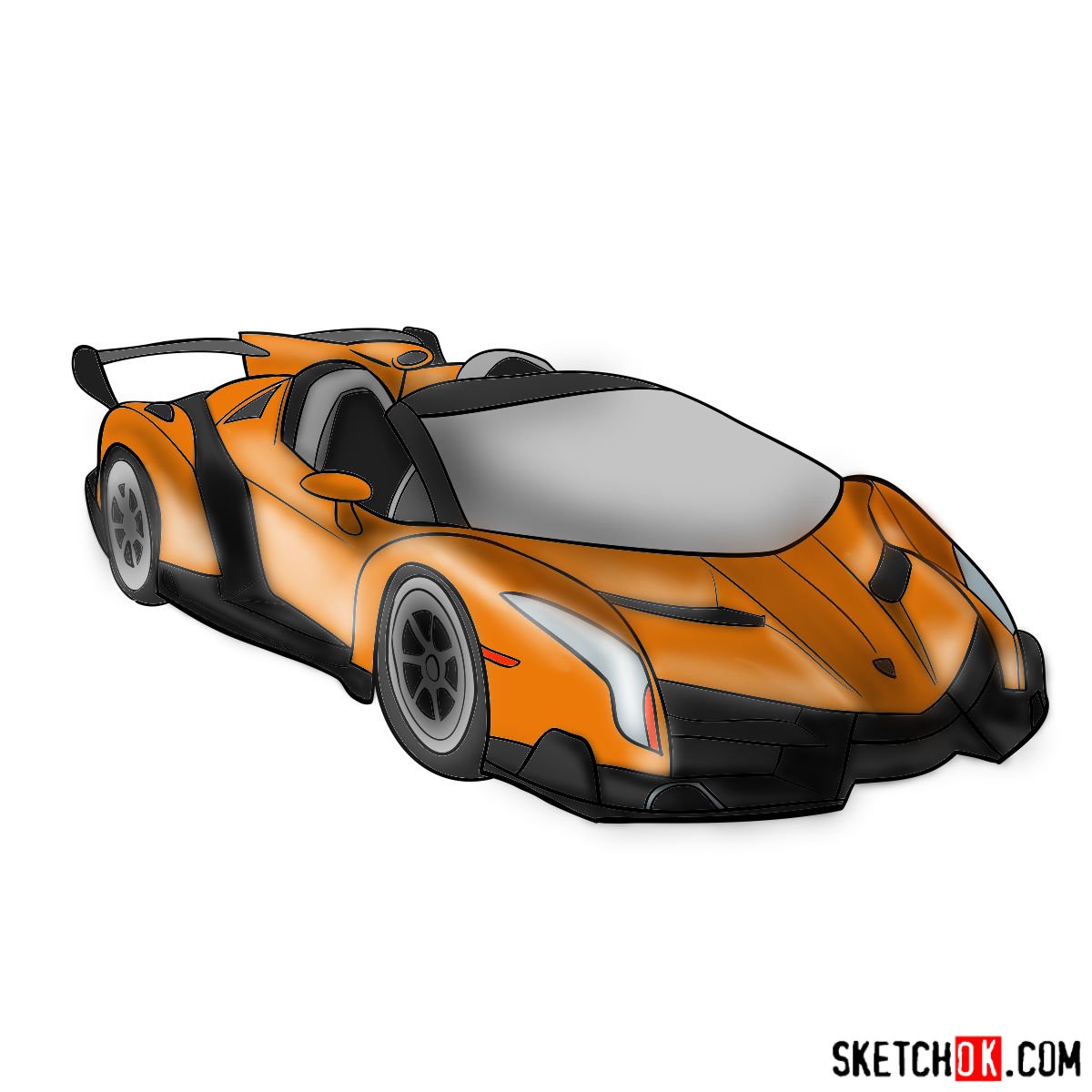 Extra Horsepower: Tips and Techniques for Your Lamborghini Veneno Drawing
Looking for ways to boost your drawing skills even further? Here are some additional tips and techniques to help you create a truly stunning Lamborghini Veneno drawing:
Study reference images of the Veneno to familiarize yourself with its design and details.
Use a light box or tracing paper to refine your sketch and experiment with different angles and perspectives.
Practice drawing other supercars to develop your understanding of automotive design and proportions.
Share your artwork with others and ask for feedback to help you identify areas for improvement.
Frequently Asked Questions
Q: What are some drawing techniques I can use when sketching a Lamborghini Veneno?
A: Some useful techniques for sketching the Veneno include creating a grid to help with proportions, breaking the car down into simple shapes, and using a continuous line technique to create fluid lines.
Q: Can I draw the Lamborghini Veneno from different angles?
A: Absolutely! Practicing drawing the Veneno from various angles will help you gain a better understanding of its design and enhance your overall drawing skills.
Conclusion: Race to the Finish Line
Congratulations, you've successfully navigated the twists and turns of creating a Lamborghini Veneno drawing! Now it's time to share your masterpiece with the world and put the pedal to the metal on your next artistic adventure. If you found this tutorial helpful and want to support future free drawing guides on SketchOk, consider fueling our engine with a donation at buymeacoffee.com/sketchok. Your support helps keep our creative wheels turning and our pencils revving. Happy drawing!