Hey there, fellow art enthusiasts and electric vehicle aficionados! Today, we're diving into a fun and informative drawing tutorial featuring the sleek 2021 Tesla Model Y. Grab your pencils and let's get started on this eco-friendly masterpiece.
In the world of electric vehicles, Tesla has been a game-changer, and the 2021 Tesla Model Y is no exception. With its dynamic design and futuristic features, it makes for a perfect subject to hone your drawing skills. Of course, we can't forget other notable vehicles like the Nissan Leaf, Chevrolet Bolt, and the iconic Tesla Model 3, but let's keep our focus on the stylish Model Y for now.
Before we begin, here's a list of drawing tips that will come in handy as you embark on this creative journey:
Keep your pencils sharp to create crisp lines.
Start with light strokes and gradually build up the intensity.
Use reference images to help with proportions and details.
Don't be afraid to erase and redraw, as practice makes perfect.
Stay patient and enjoy the process!
Now, let's dive into the steps on how to draw a 2021 Tesla Model Y:
Set the Foundation – Sketch the basic shapes that make up the Model Y's structure. Begin with a rough outline for the body, add ovals for the wheels, and draw lines to define the roof and lights.
Refine the Details – Start making an outline and adding finer details such as the headlights, taillights, door handles, whells, and the distinctive Tesla logo.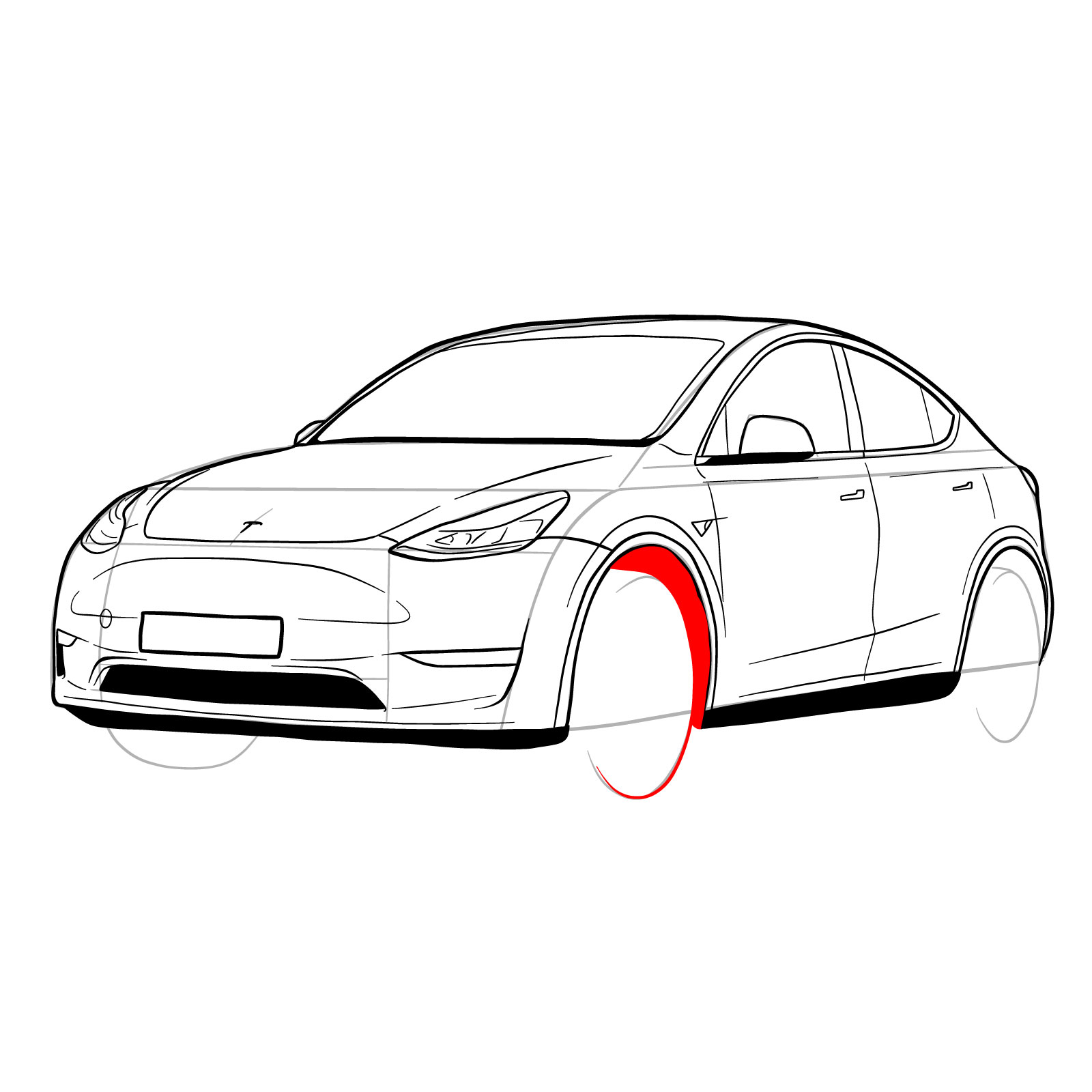 Shading and Shadows – Bring your drawing to life by adding shading to create depth and contrast. Pay attention to the light source and apply shadows accordingly.
And voilà! You've successfully drawn a 2021 Tesla Model Y. Give yourself a pat on the back and admire your handiwork.
In conclusion, learning how to draw a 2021 Tesla Model Y is not only a fun way to improve your artistic skills, but it's also a unique opportunity to delve into the exciting world of electric vehicles. If you enjoyed this tutorial and found it helpful, consider supporting me on Buy Me a Coffee. Your contributions will help me create more content like this, and together, we'll keep the creative juices flowing. Happy drawing!