Attention, aspiring artists and electric vehicle enthusiasts! It's time to charge up your pencils and get ready for an electrifying sketching experience. Today, we're exploring the sleek lines and innovative design of the 2021 Tesla Model 3. With its impressive driving range and unique styling, this EV is not only a game-changer on the road but also a fantastic subject for our artistic endeavors. So, let's buckle up and start our journey into the world of electric car sketching!
The 2021 Tesla Model 3: A Bold Vision of the Automotive Future
The 2021 Tesla Model 3 is more than just an electric vehicle; it's a bold vision of the automotive future. Boasting a sleek, minimalist design that sets it apart from its competitors, this sedan captures the essence of innovation and performance. With its all-glass roof, satin black trim, and three new wheel designs, the Model 3 presents an enticing challenge for artists looking to recreate its cutting-edge aesthetics on paper. Furthermore, its improved driving range and host of enhancements for 2021 make it an exciting subject to explore and capture artistically.
Pencil Meets Paper: Tips for Sketching the 2021 Tesla Model 3
Before we embark on our sketching adventure, let's review some essential tips to help you successfully capture the essence of the 2021 Tesla Model 3:
Gather your materials, such as pencils, erasers, and paper.
Study the Model 3's design, focusing on its unique lines, curves, and features.
Start with a rough outline, concentrating on the overall shape and proportions.
Gradually add details, refining your sketch as you progress.
Be patient and practice consistently to sharpen your artistic skills.
Keep in mind that mastering car sketching takes time and dedication, so enjoy the process and embrace the challenge!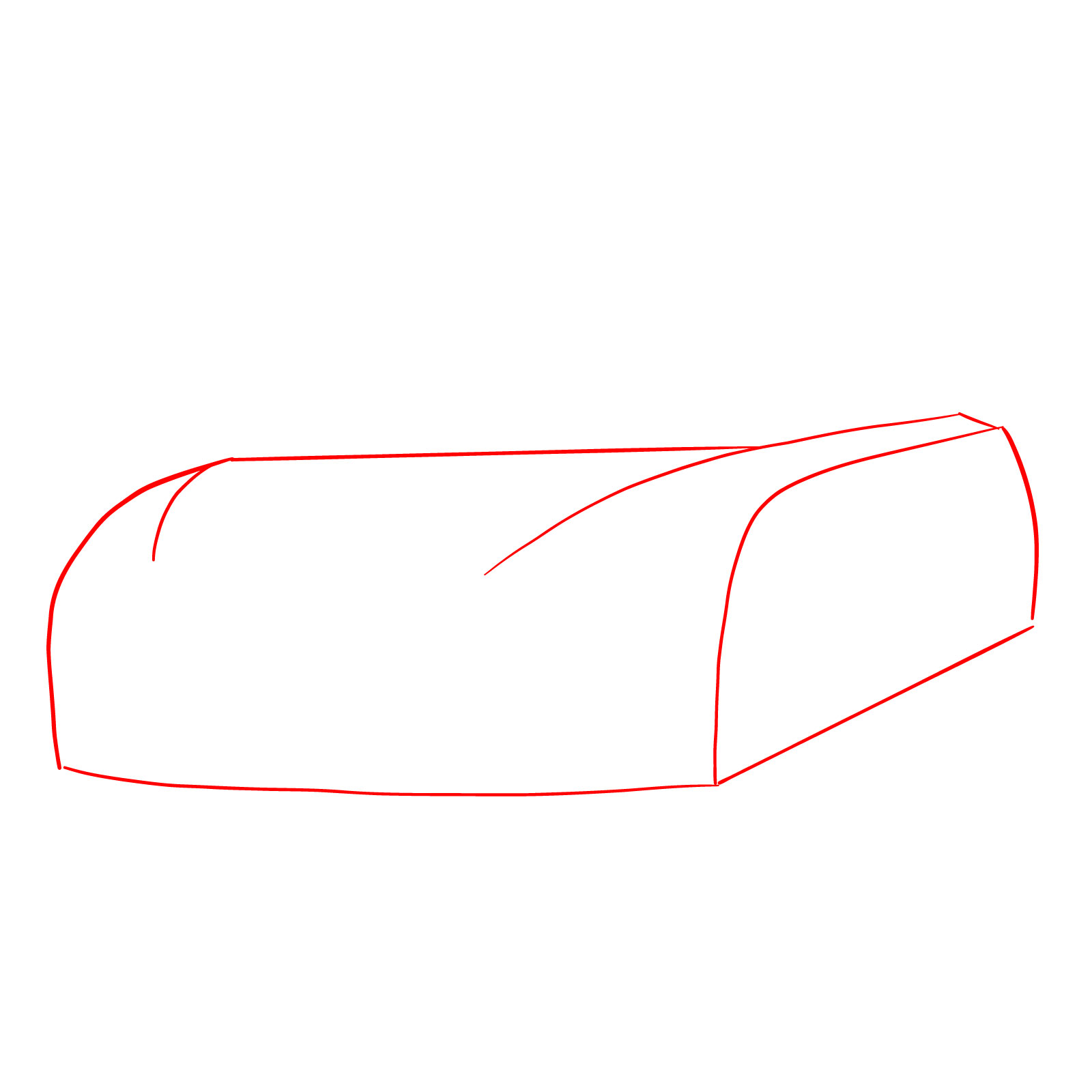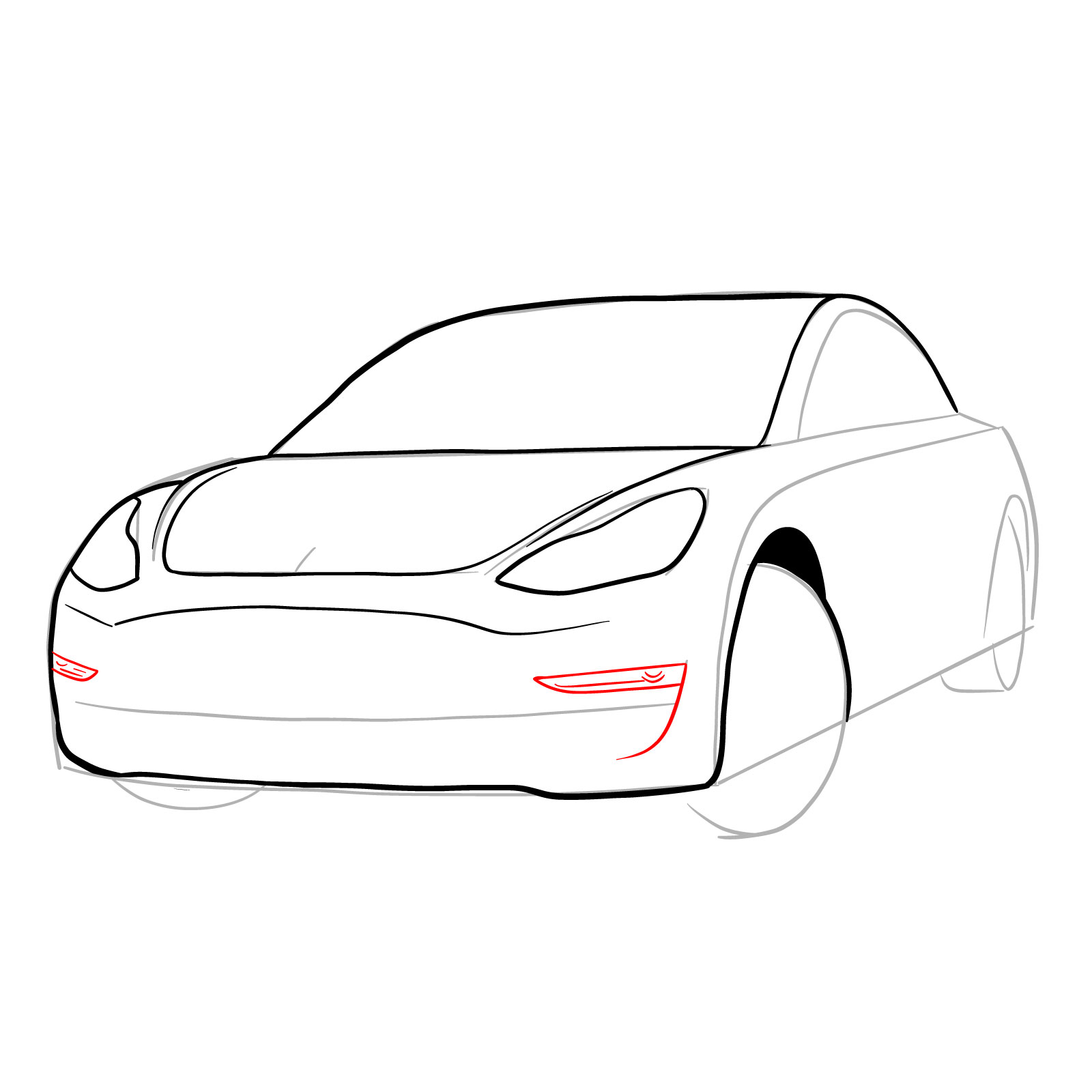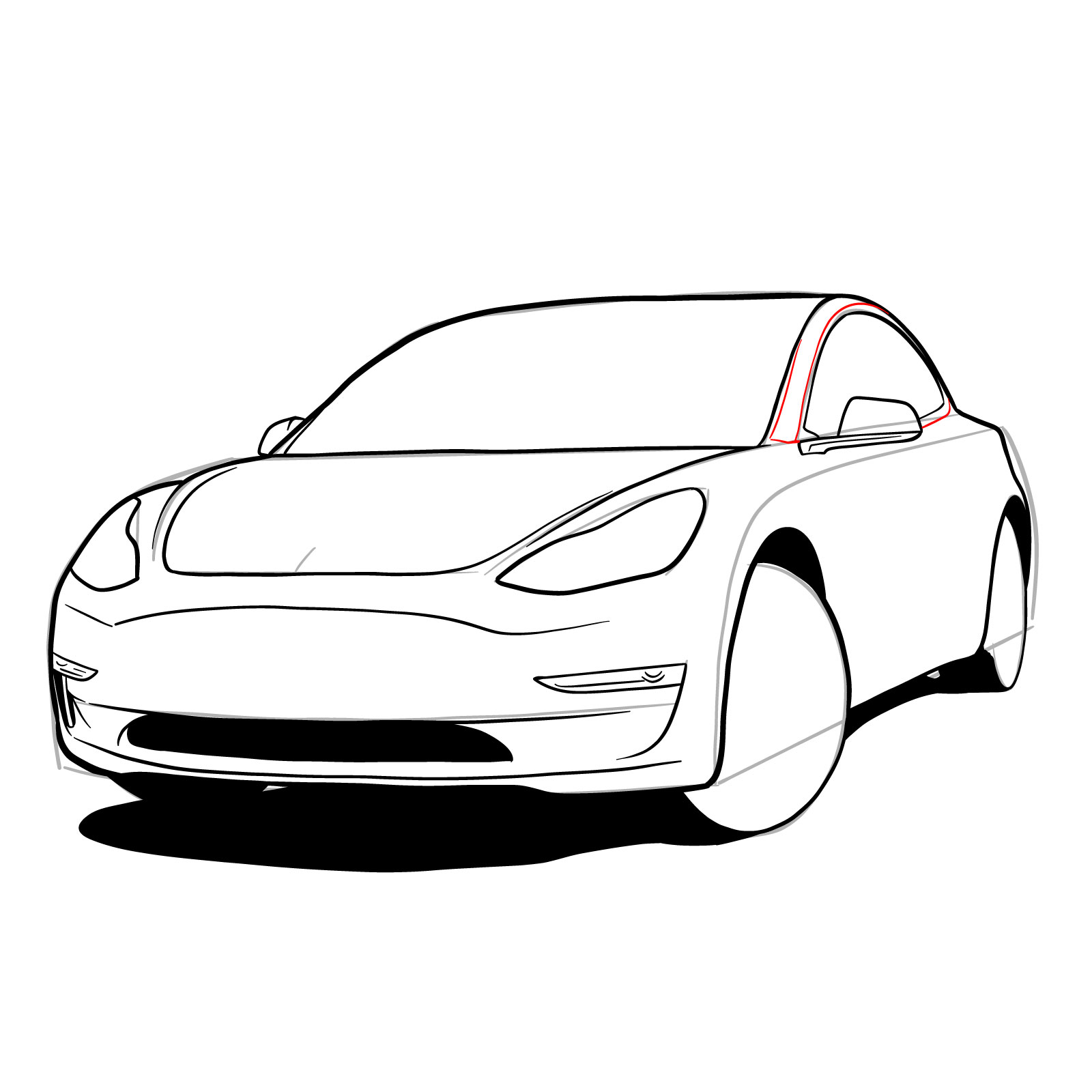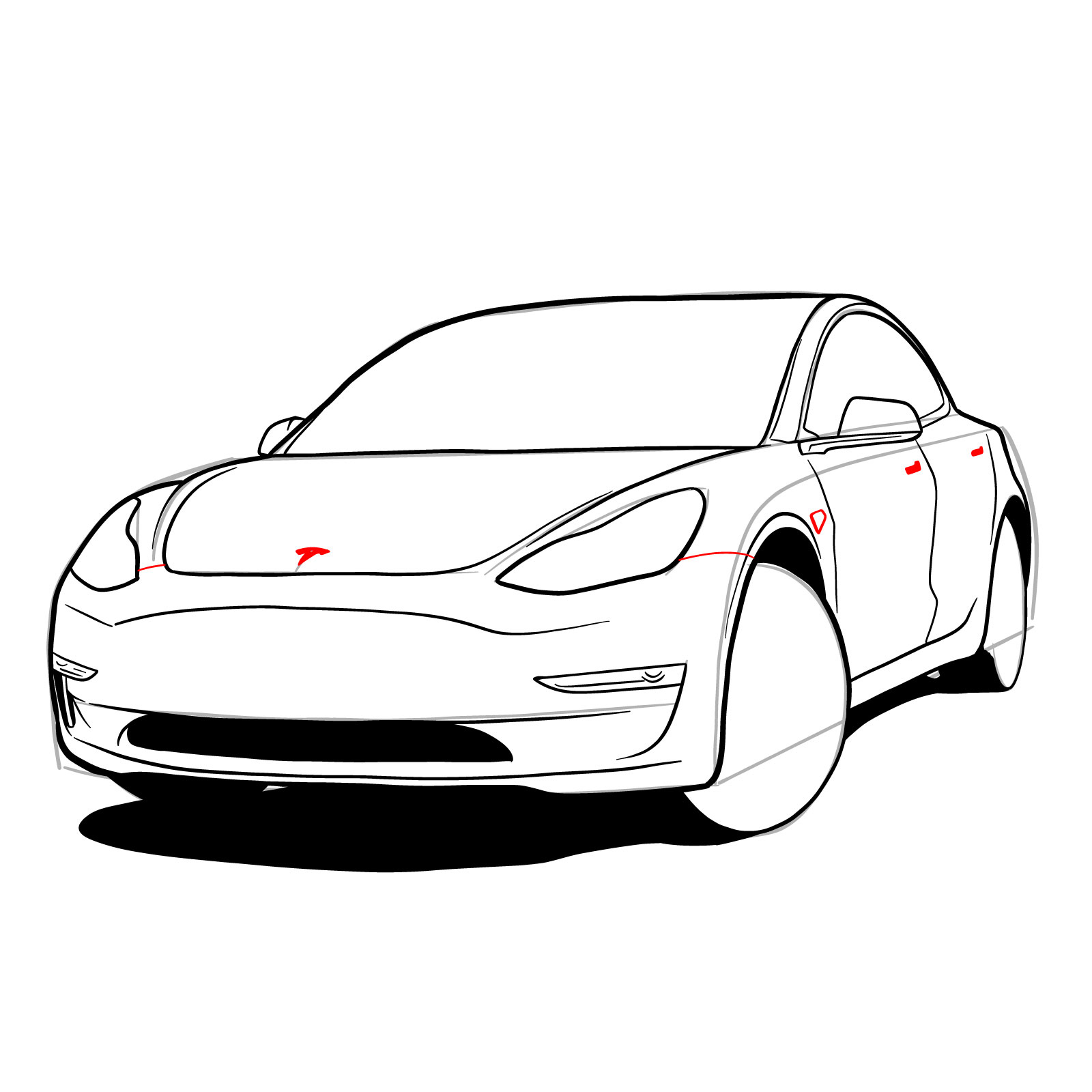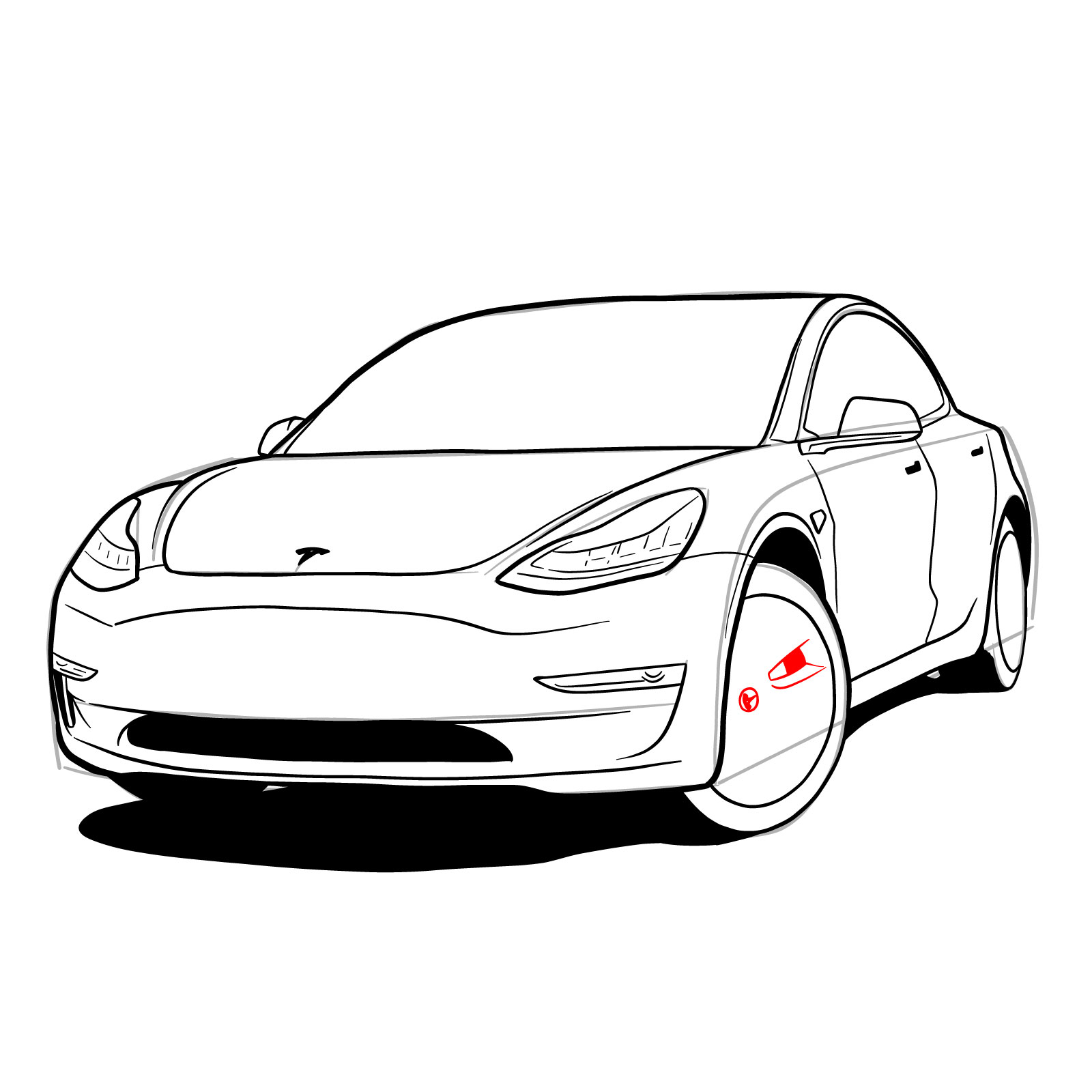 Venturing Beyond the Model 3: Exploring the EV Sketching Landscape
The 2021 Tesla Model 3 is just the beginning of the electric vehicle sketching landscape. As you continue to hone your car drawing skills, consider venturing into the world of other electric vehicles such as the Nissan Leaf*, Chevrolet Bolt*, or even Tesla's own Model Y and Model X*. By expanding your artistic horizons, you'll continue to grow and improve as an artist while staying connected to the ever-evolving world of electric transportation.
* I am working on these sketches and they will appear on the site soon
Conclusion: Ignite Your Creativity and Support the Journey
Congratulations on taking the first steps toward sketching the 2021 Tesla Model 3! As you continue to develop your skills and explore the world of electric vehicles, remember that practice and persistence are key. Keep pushing yourself to new artistic heights, and don't be afraid to tackle other subjects as you grow.
If you enjoyed this creative journey, please consider supporting me on Buy Me a Coffee. Your contribution helps me create more engaging, informative, and inspiring content for aspiring artists like yourself. In future posts, we'll continue to explore the world of electric vehicle sketching and delve into other fascinating subjects.
Until our next artistic adventure, stay inspired, be patient, and most importantly, keep sketching!