Introduction: Bring the Green Ninja to Life
Are you ready to master the art of drawing your favorite ninja hero, Lloyd Garmadon? This step-by-step drawing tutorial will guide you through the process of creating a stunning rendition of the legendary Green Ninja. Whether you're an aspiring artist or a die-hard Ninjago fan, this tutorial will provide you with valuable tips and techniques to improve your drawing skills. So, grab your pencils, and let's unleash our inner ninjas!
The Green Ninja: Lloyd Garmadon's Journey
As the son of Garmadon and Misako, Lloyd Garmadon has come a long way from being a mischievous child to the legendary Green Ninja and leader of the ninja team. His transformation from a bratty kid to a mature and responsible leader has been a remarkable journey, filled with epic battles, sacrifices, and self-discovery. As you embark on the adventure of drawing Lloyd, let his courageous spirit and inspiring story guide your pencil strokes.
Essential Tools and Materials for a Ninja Artist
Every great artist needs the right tools and materials to create their masterpiece. While you're free to use your favorite drawing tools, we recommend the following:
Sketching pencils: Choose a range of hardness levels (HB, 2B, 4B) for versatile sketching.
Eraser: A good quality eraser is essential for correcting mistakes and refining your sketch.
Fineliner pens or markers: These will help you add definition and clarity to your drawing during the inking stage.
Colored pencils or markers: To bring Lloyd to life with vivid colors and shading.
Drawing paper: Choose a suitable paper type that works well with your chosen drawing tools.
The Path to Becoming a Ninja Drawer: Step-by-Step Guide
This step-by-step drawing guide will take you through the process of creating an amazing Lloyd Garmadon drawing. Each step is designed to build upon the previous one, helping you to develop your skills and confidence as an artist. Let's begin our journey!
Part 1: Basic Sketch
The first step in drawing Lloyd Garmadon is to create a basic sketch using light pencil strokes. This stage focuses on capturing the character's proportions and overall structure. It's essential to keep your pencil strokes light and loose, as this will make it easier to refine and adjust your drawing in later steps. Remember, patience and practice are key to mastering this technique.
Part 2: Refining the Sketch
Once you've established the basic structure, it's time to refine your sketch. During this stage, you'll add details and improve the proportions of your drawing. Keep in mind that Lloyd Garmadon is a complex character, with a rich history and unique features. Pay close attention to his facial expressions, costume elements, and dynamic poses to capture his essence accurately.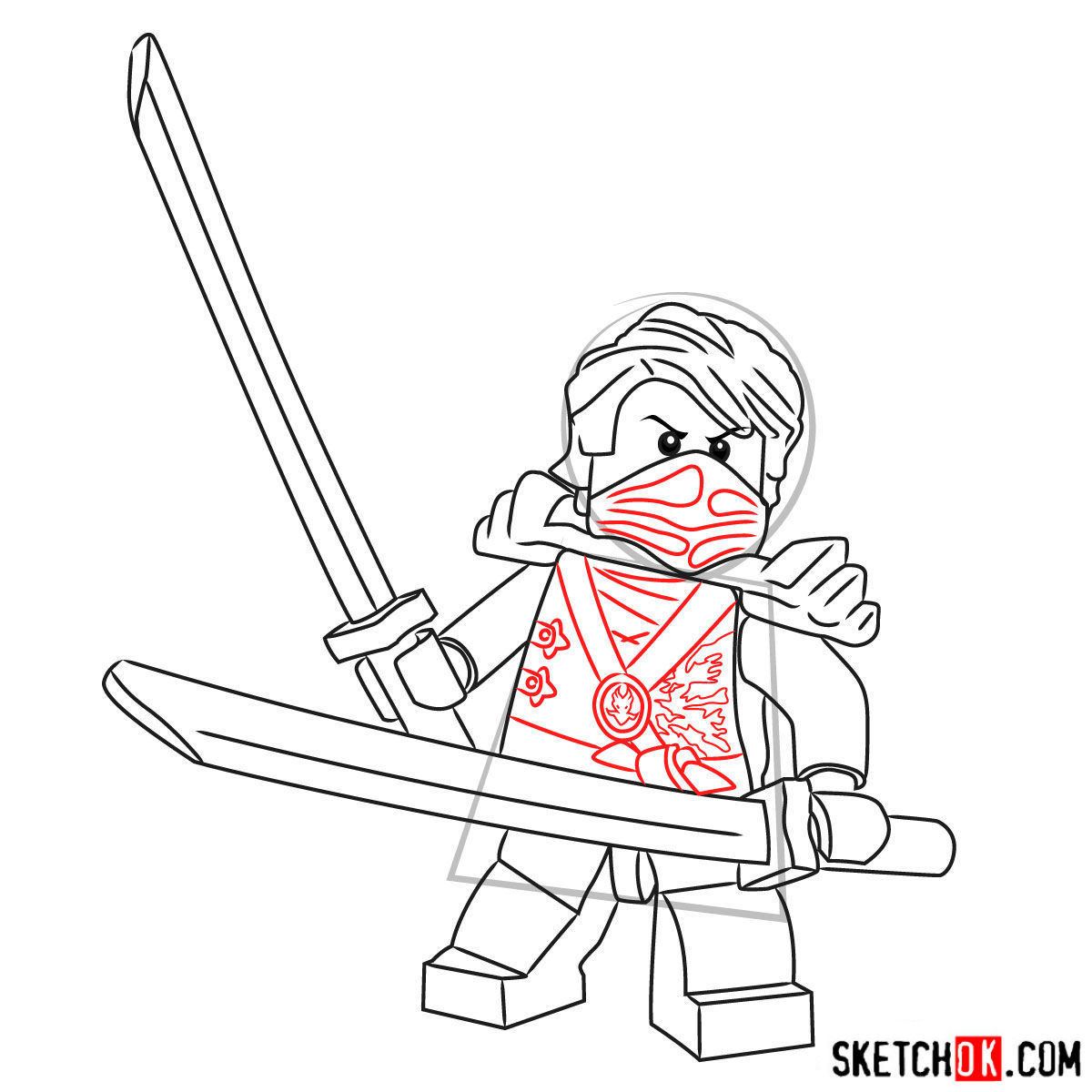 Part 3: Inking
With your refined sketch in place, it's time to add definition and clarity to your drawing by inking over the pencil lines. Choose a fineliner pen or marker that complements your drawing style and carefully trace the pencil lines. As you ink, focus on creating smooth, clean lines that emphasize the contours and shapes of Lloyd's features. Remember to let the ink dry completely before erasing any remaining pencil marks.
Part 4: Coloring and Shading
Now that your drawing is inked, it's time to bring Lloyd Garmadon to life with color! Choose colored pencils or markers that best match the vibrant hues of Lloyd's costume and surroundings. Begin by applying a base layer of color, and then build up layers to create depth and shading. Pay attention to the direction of the light source in your drawing, as this will help you create realistic shadows and highlights.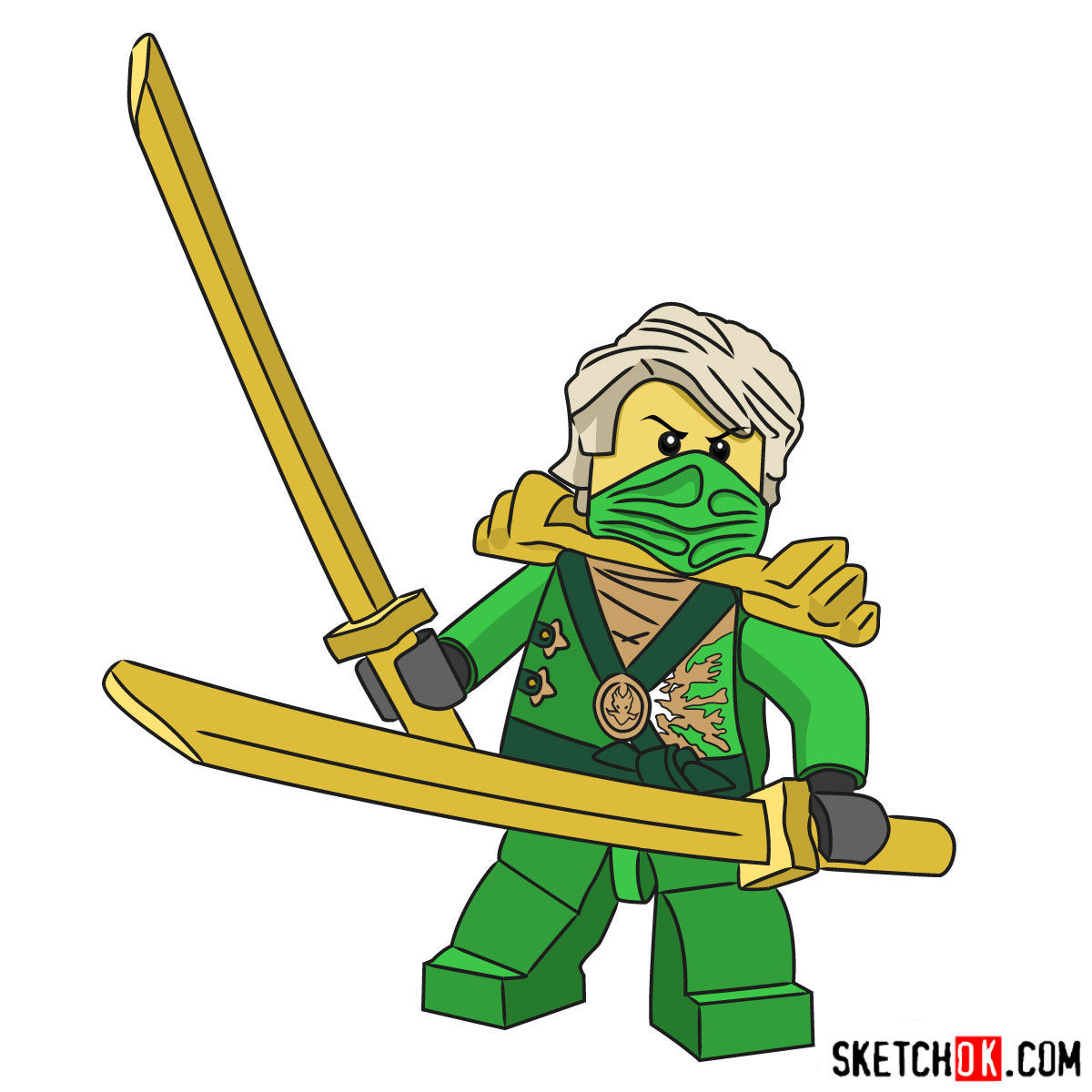 Finishing Touches
As a final step, take a moment to review your drawing and add any finishing touches. This might include refining details, adjusting colors, or adding texture to Lloyd's costume and environment. Don't be afraid to experiment and make adjustments until you're satisfied with your masterpiece.
Congratulations! You've successfully drawn Lloyd Garmadon, the legendary Green Ninja. As you continue to practice and refine your drawing skills, remember to embrace the spirit of a true ninja – patience, discipline, and a dedication to self-improvement. Keep experimenting with different techniques and materials, and most importantly, have fun exploring the world of Ninjago through your art. Remember, the path to becoming a master ninja artist is a journey, not a destination. So, stay committed, and let your inner ninja guide your pencil strokes!