Join us as we delve into the Mushroom Kingdom to learn how to draw Toad, the endearing attendant of Princess Peach and a stalwart ally of Mario. This tutorial will guide you through each step to capture Toad's cheerful spirit on paper.
Toad's Visual Elements
Focus on these key aspects to bring Toad to life in your drawing:
The large mushroom cap with its unique pattern
His bright and friendly face with wide eyes
The iconic blue vest that sets him apart from other Toads
Imagine adding Toadette or other Mushroom Kingdom residents like Toadette to create a fuller scene. Use light strokes for initial shapes and firmer lines for final details to create a dynamic Toad drawing.
Your Pathway to Drawing Toad
Our guide is a series of 9 high-quality images that build upon each other. Here's how the color code works:
Grey Color:

The basic sketch outlining Toad's form

Black Color:

Lines from earlier steps for reference

Red Color:

Highlights the active step in the drawing process
Commence with a rough sketch, enhance it with details, and focus on the red for the current step. The final stage is optional, it involves inking over your drawing and removing pencil lines for a neat Toad illustration.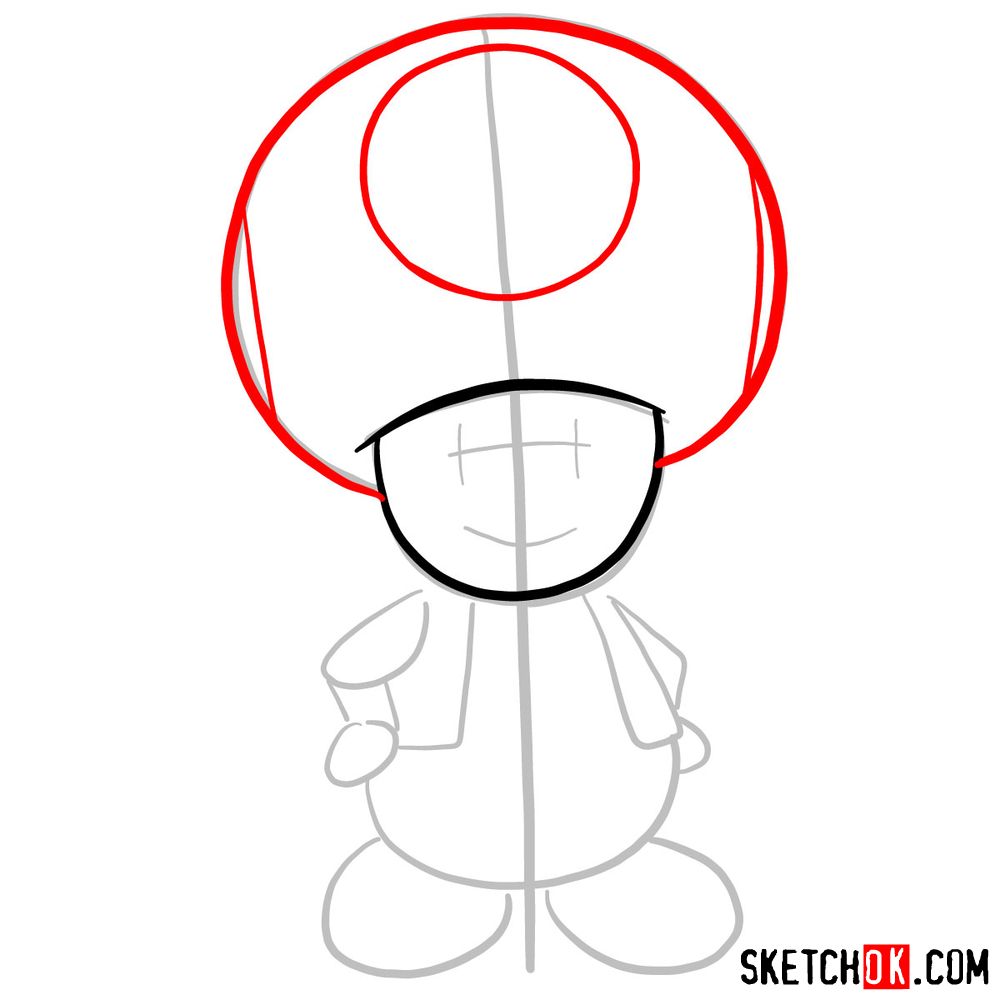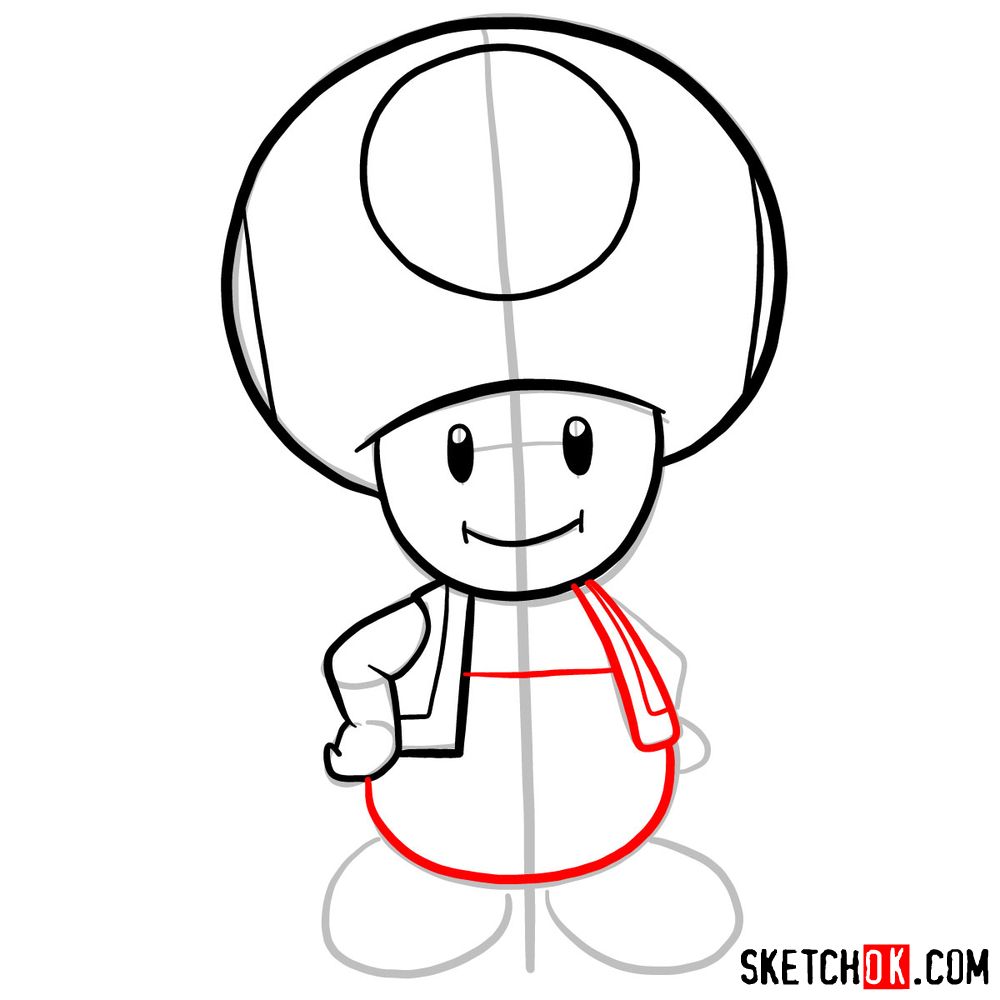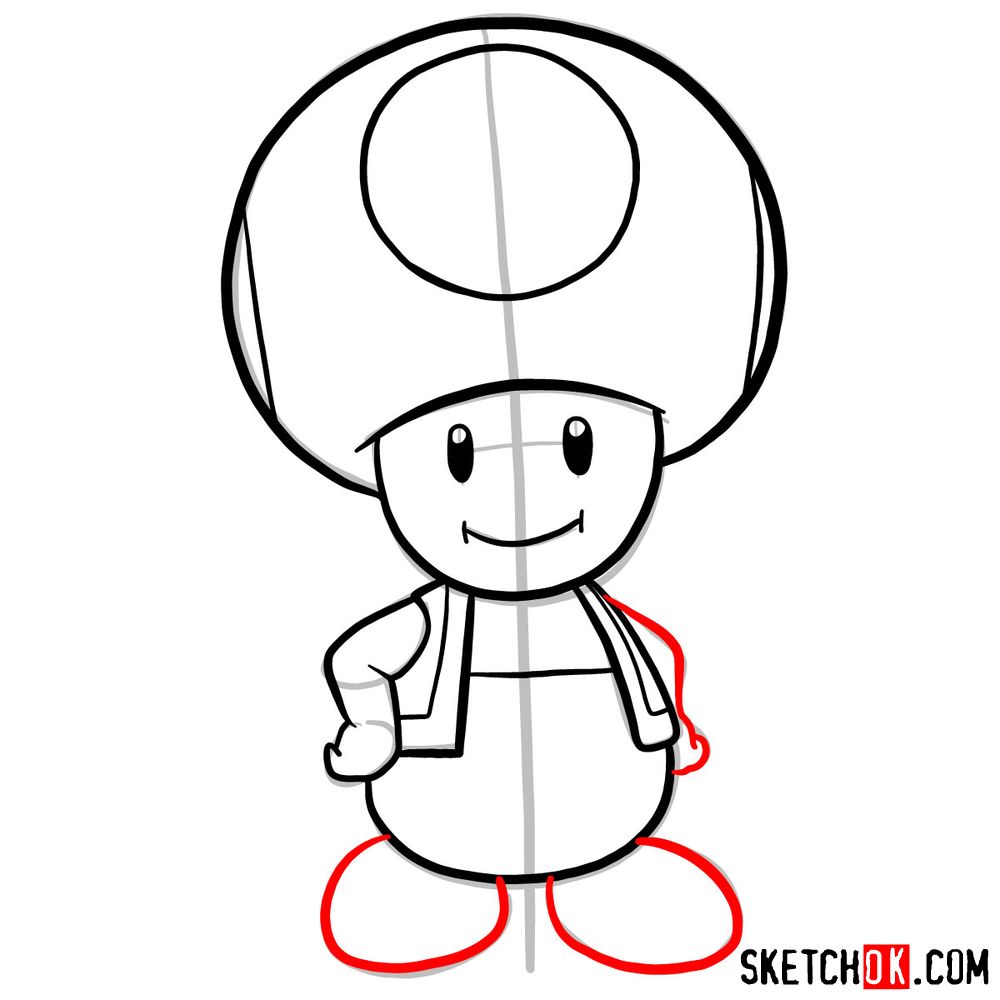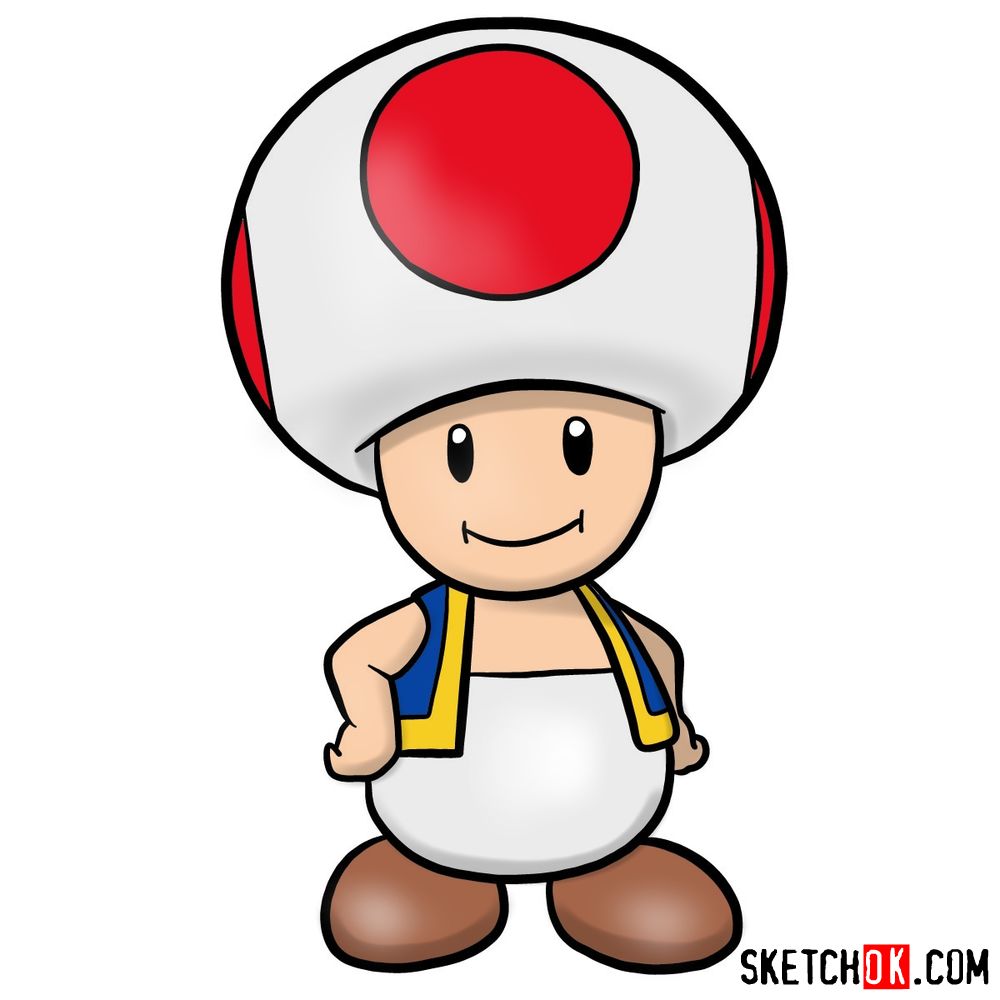 Fun Facts About Toad
As you sketch, reflect on Toad's evolution from a background character to a main protagonist in various games, showing his versatility and importance in the Super Mario series.
Once you've finished your Toad drawing, you're ready to share it with the world. Post your artwork on Facebook, Instagram, or Pinterest. Remember, each drawing you create with SketchOk is a tribute to your favorite characters.