Welcome to our step-by-step drawing tutorial on how to draw Hog Rider from Clash of Clans! This tutorial is designed for aspiring artists looking to develop their skills in drawing popular game characters. So, grab your pencils and paper, and let's get started on this fun and creative journey.
Meet the Hog Rider: A Fierce and Fearless Warrior
The Hog Rider is a mighty warrior who has tamed the formidable leaping hog. With the power of Dark Elixir, this bare-chested, dark-skinned man with a Mohawk is unstoppable. Wearing a brown leather loincloth, a red belt, leather sandals, and golden wristbands and earrings, the Hog Rider is a force to be reckoned with. His loyal hog, clad in a brown leather bridle, carries him into battle, leaping over enemy walls to target defensive structures.
Essential Tools and Materials for Your Hog Rider Masterpiece
Before diving into the drawing process, gather the following tools and materials to ensure a smooth and enjoyable experience:
Pencils: A range of hardness (e.g., HB, 2B, 4B)
Eraser: A soft, non-abrasive eraser
Paper: Drawing or sketch paper
Inking pens: Fine-tip pens or markers
Colors: Colored pencils or markers
These are just recommendations so feel free to use any tools you like and feel comfortable with.
Unleash Your Inner Artist: The Hog Rider Drawing Guide
The guide is divided into 4 parts. Each part guides you through a different phase of sketching.
Part 1: Basic Sketch
In this first step, use light pencil strokes to create a basic sketch of the Hog Rider and his hog. Focus on capturing the general proportions and shapes of the character without getting caught up in details. The red color in the tutorial images represents the current step, while the grey color represents the basic proportions sketch, and the black color shows completed parts of the drawing.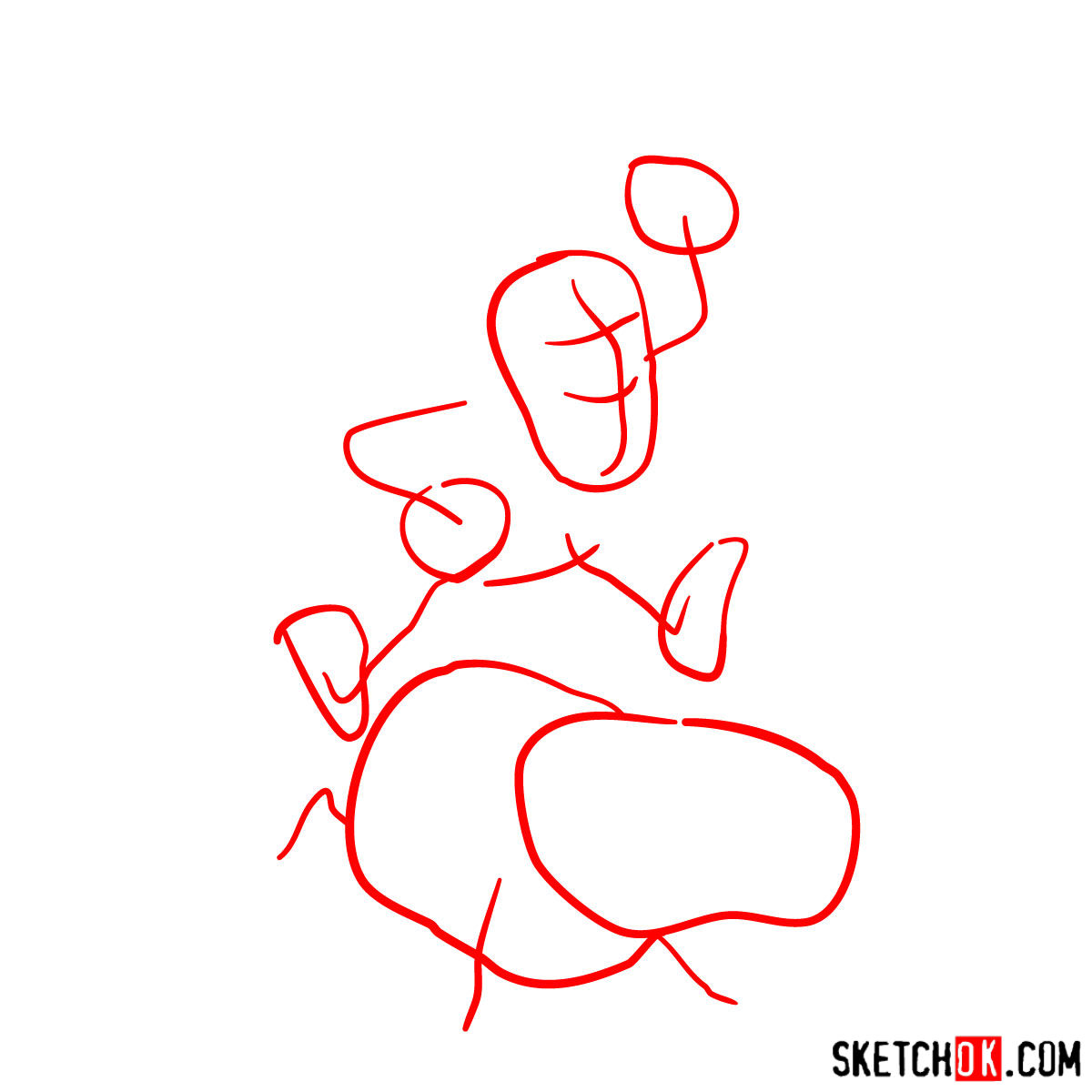 Part 2: Refining the Sketch
Now, refine your basic sketch by adding details and improving the proportions of the Hog Rider and his hog. Pay attention to the unique features of the character, such as the Mohawk, leather loincloth, and bridle on the hog. This step will ensure that your drawing is accurate and detailed.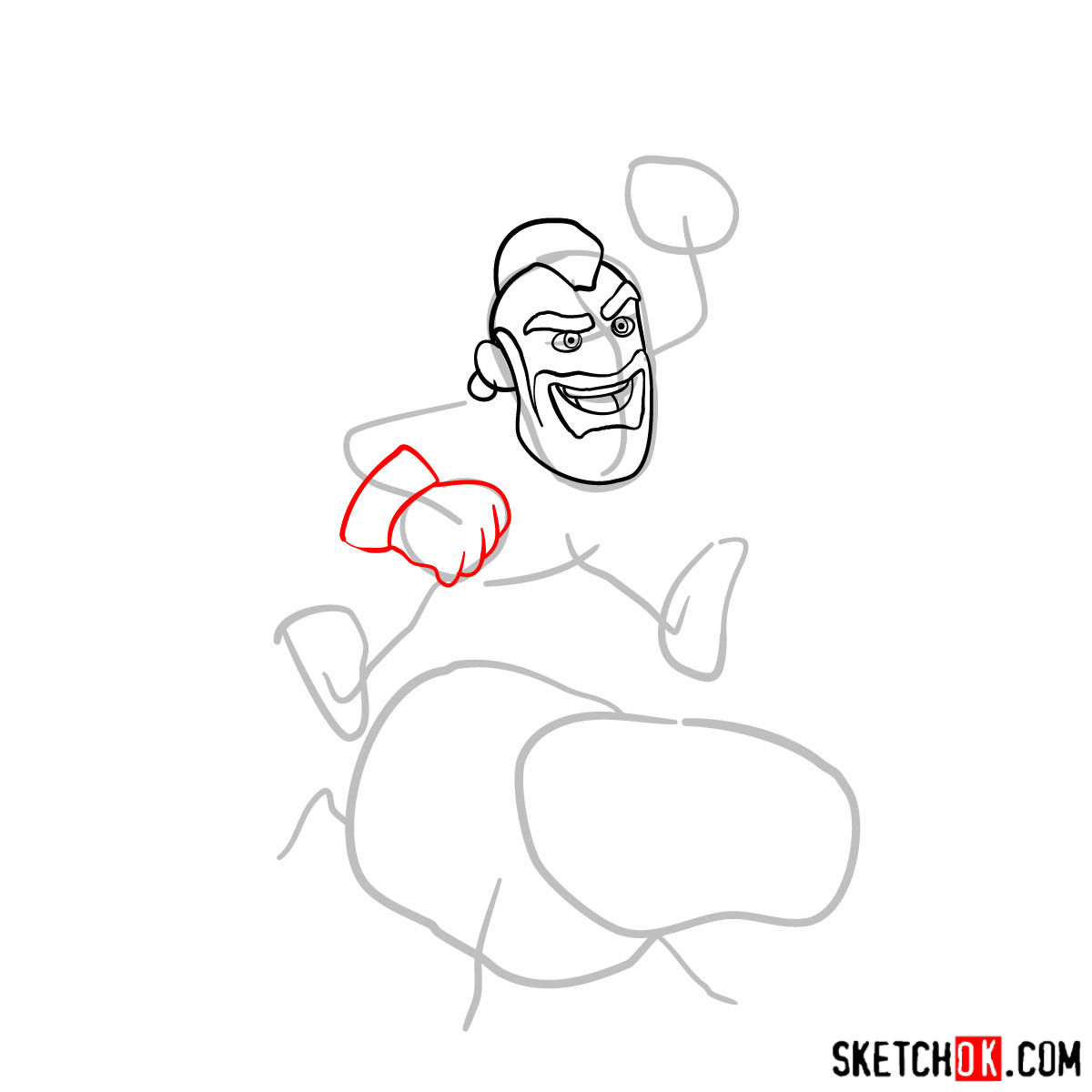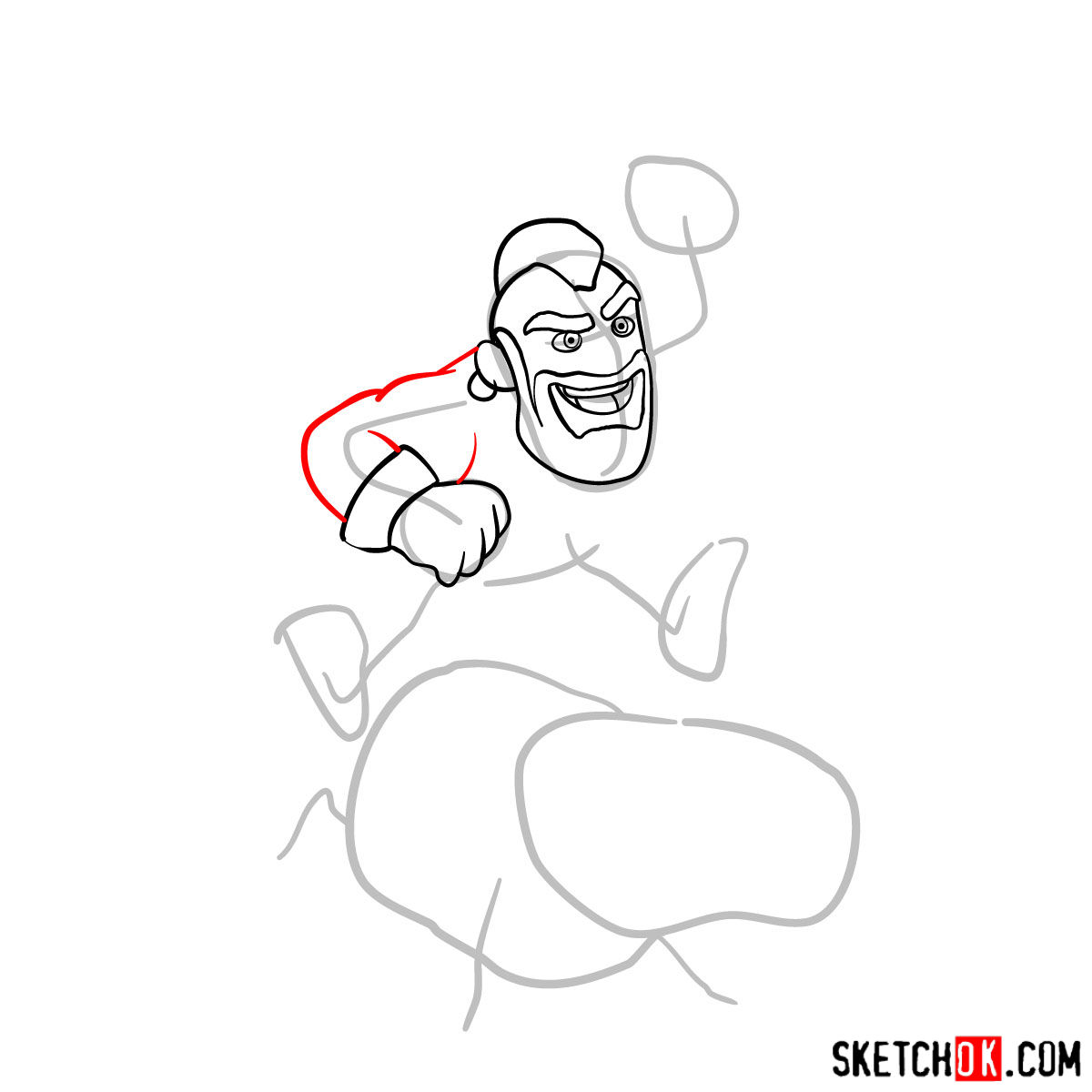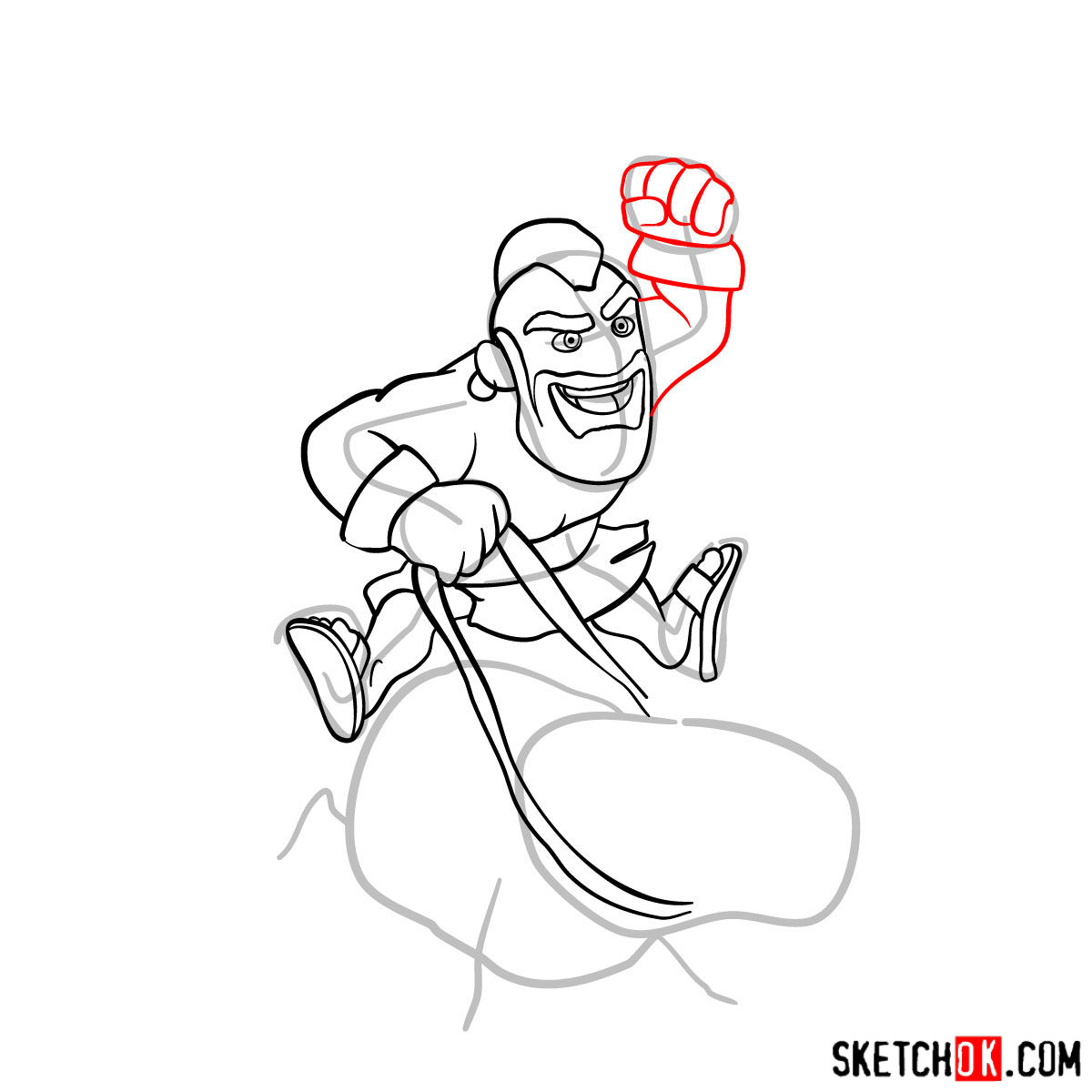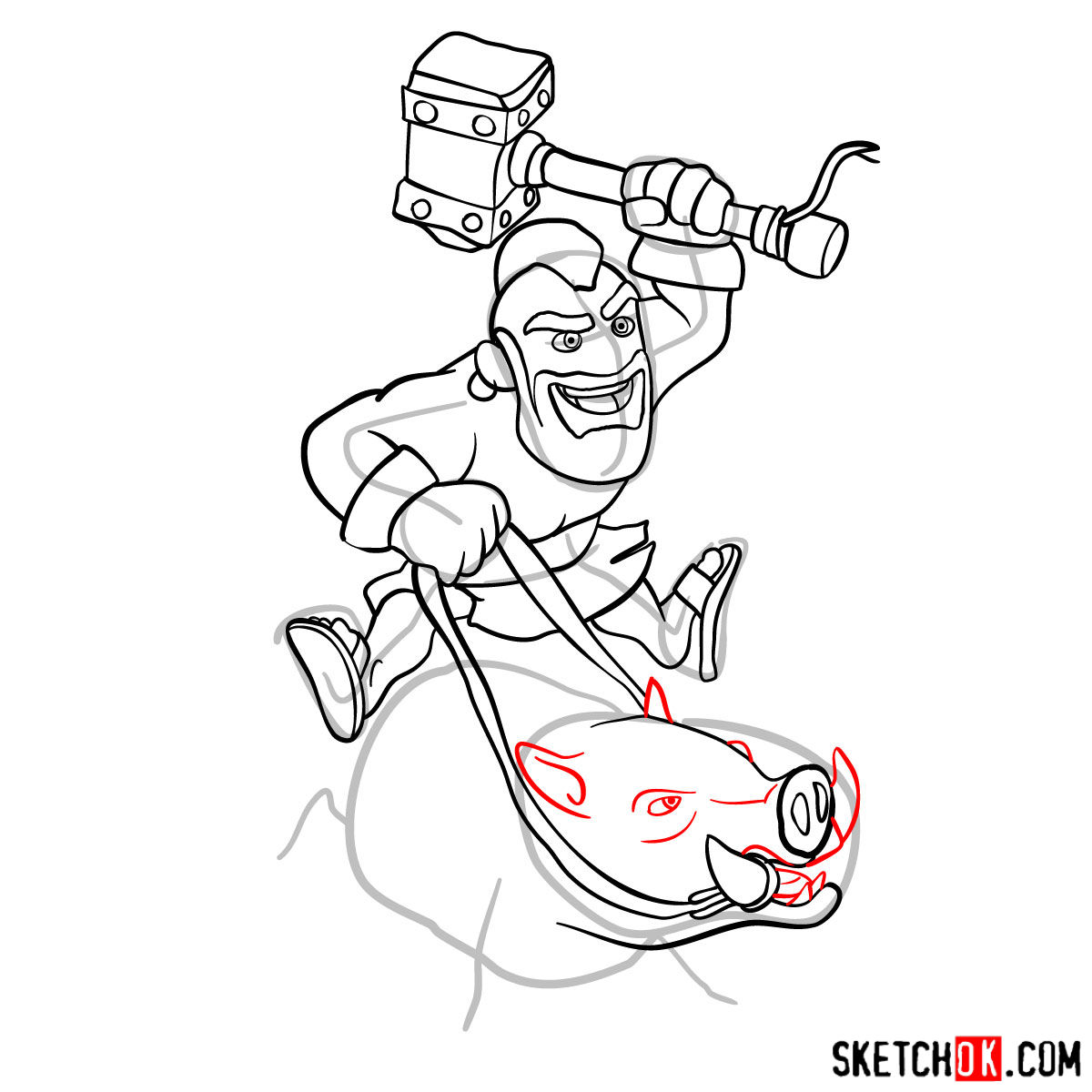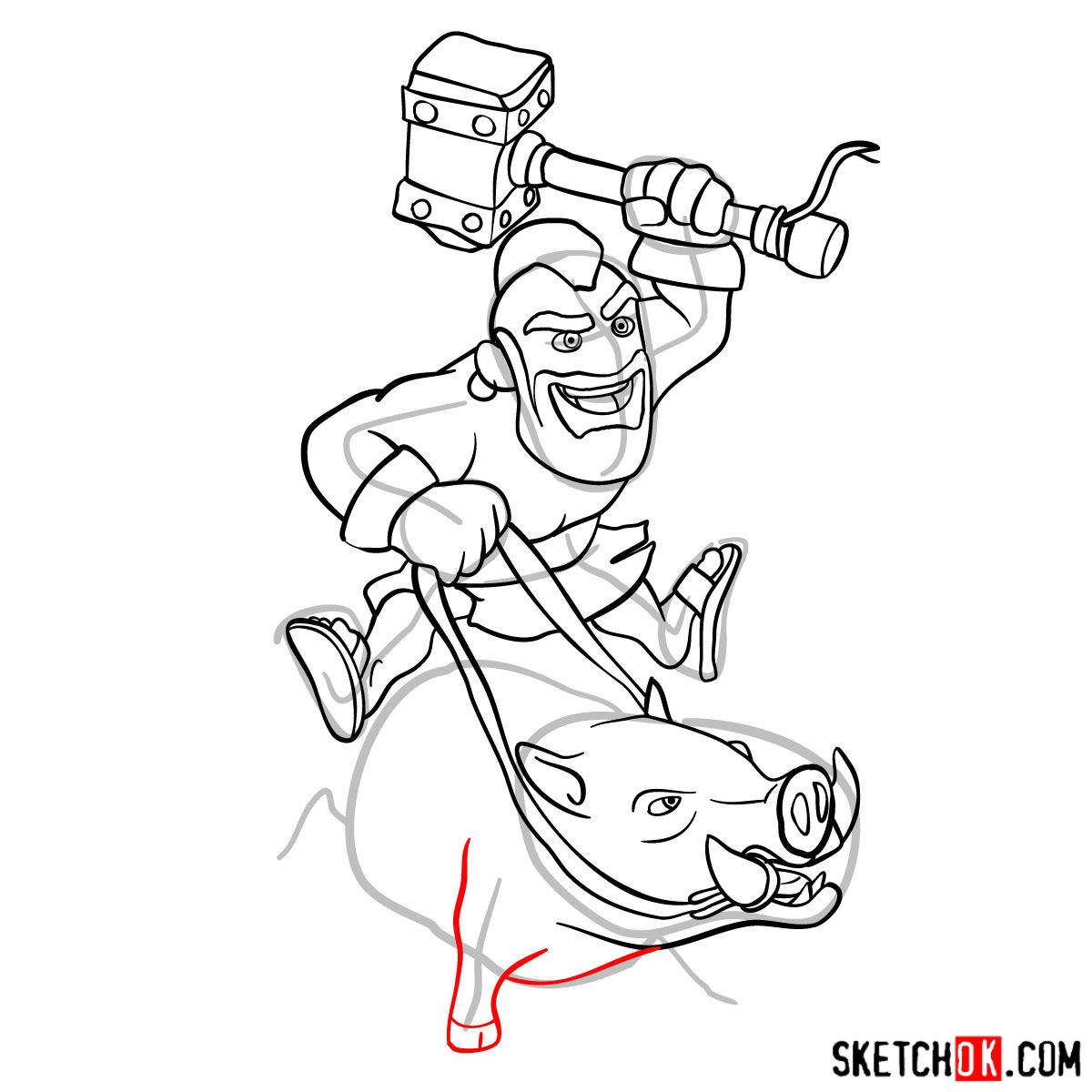 Part 3: Inking
With your refined sketch as a guide, use inking pens or markers to outline the Hog Rider and his hog. This step will bring your drawing to life, adding definition and clarity to the character. Don't forget to be accurate with the details like the Hog Rider's hammer and facial features.
Part 4: Coloring and Shading
Finally, add color to your drawing using colored pencils or markers. Enhance the depth and dimension of your Hog Rider drawing by shading areas like the muscles, loincloth, and hog's body. Experiment with highlights to create a dynamic and visually appealing piece of art.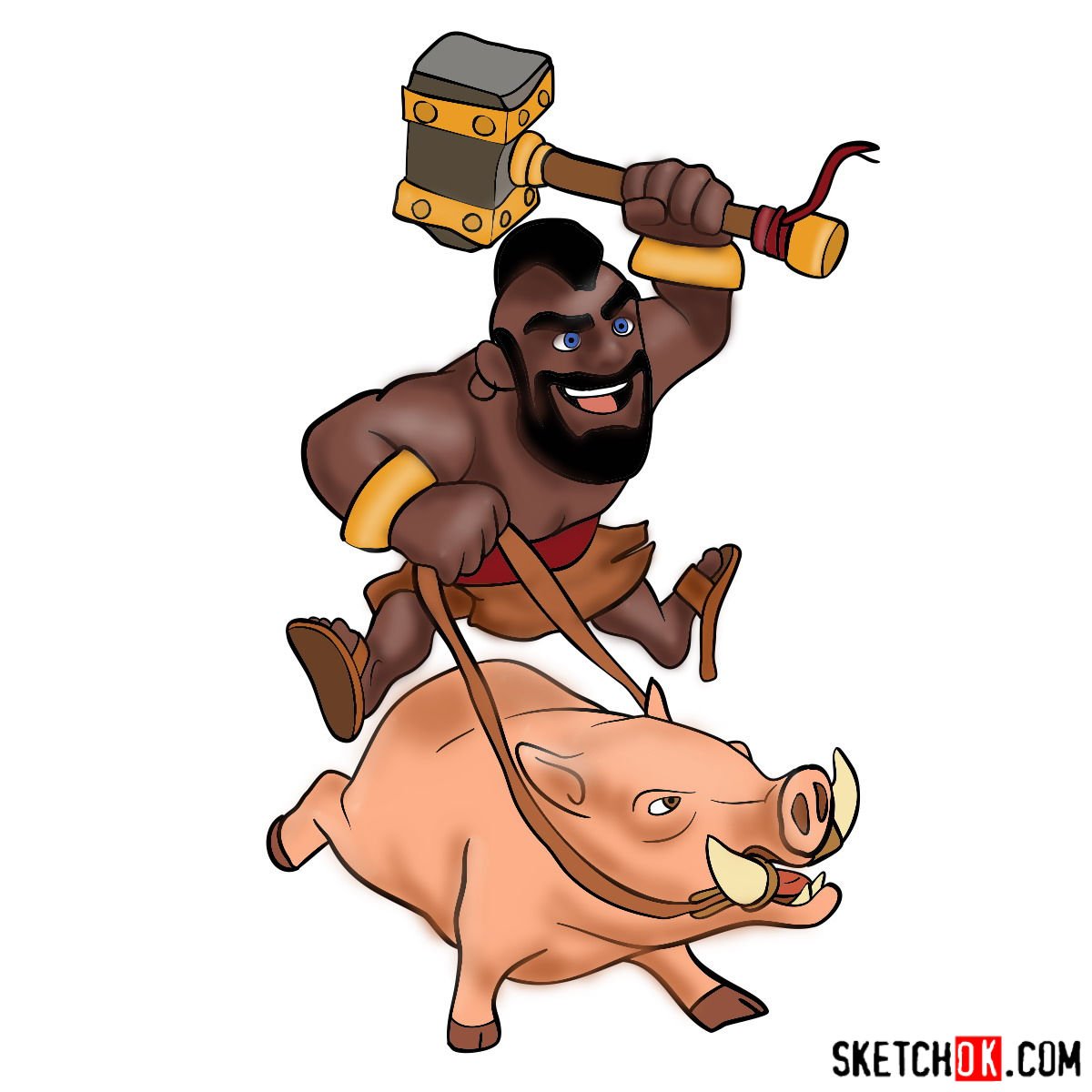 Level Up Your Drawing Skills with Tips and Techniques
Want to take your Hog Rider drawing to the next level? Consider these tips and techniques:
Use a variety of pencil hardness to create different line weights and shading effects.
Practice drawing different poses and expressions to capture the character's personality.
Experiment with different shading techniques like hatching, cross-hatching, and stippling for unique textures.
Create a battle scene by incorporating other characters like a Lava Pup, Valkyrie, Raged Barbarian and others.
Frequently Asked Questions
What are some drawing techniques I can use when sketching the Hog Rider?

When sketching the Hog Rider, you can use techniques like gesture drawing to capture the character's dynamic poses, and contour drawing to outline the main shapes and forms. Additionally, consider using value drawing to create depth and dimension with shading and highlights.

How can I improve my Hog Rider drawing skills?

To improve your Hog Rider drawing skills, practice regularly and experiment with different materials, techniques, and styles. Study the character's anatomy, poses, and expressions to gain a better understanding of how to portray him accurately. Don't be afraid to make mistakes; learning from them is an essential part of the artistic process.
Congratulations on completing the Hog Rider drawing tutorial! We hope you enjoyed the process and gained valuable drawing skills along the way. Share your artwork with friends and family, and don't forget to check out other drawing tutorials for more artistic fun. If you'd like to support the regular release of free drawing guides on SketchOk, please consider donating at Buy me a Coffee.