Welcome to our delightful sketching journey, where we guide you on how to draw Dexter's endearing and exasperating older sister, Dee Dee from Dexter's Laboratory. Let's help you bring this delightful character to life on your sketch pad.
Dee Dee – The Character with Quirky Charm
Dee Dee, with her unconventional body proportions and an eternally vivacious persona, is a character that radiates charm and humor. She's a towering figure, two to three times taller than Dexter, but with a petite torso. Her distinctive appearance is further accentuated by her oversized head and lengthy, gangly limbs, lending her the aura of a playful ballerina.
Dee Dee dons a small, rose pink tutu, white pantyhose, and ballet pumps that make a squishy noise while she prances around Dexter's lab, often leading to hilarity.
Her long blonde hair tied up in cute pigtails further accentuates her quirky look.
She has fair skin and blue eyes, full of mischief and wonder.
About the Drawing Guide
This drawing guide, divided into 10 comprehensive steps, uses a clever color-coding system to simplify your sketching process:
Red Color:

Highlights the focus of the current step.

Black Color:

Represents the lines you've previously drawn.

Grey Color:

Demonstrates the basic structure of the sketch.
The first step emphasizes creating a light sketch to get the proportions right. The final steps give you the option to ink your sketch. Inking involves tracing over the pencil lines with an ink pen or marker. It's crucial to allow the ink to dry before gently erasing the underlying pencil sketch to avoid smudging your masterpiece.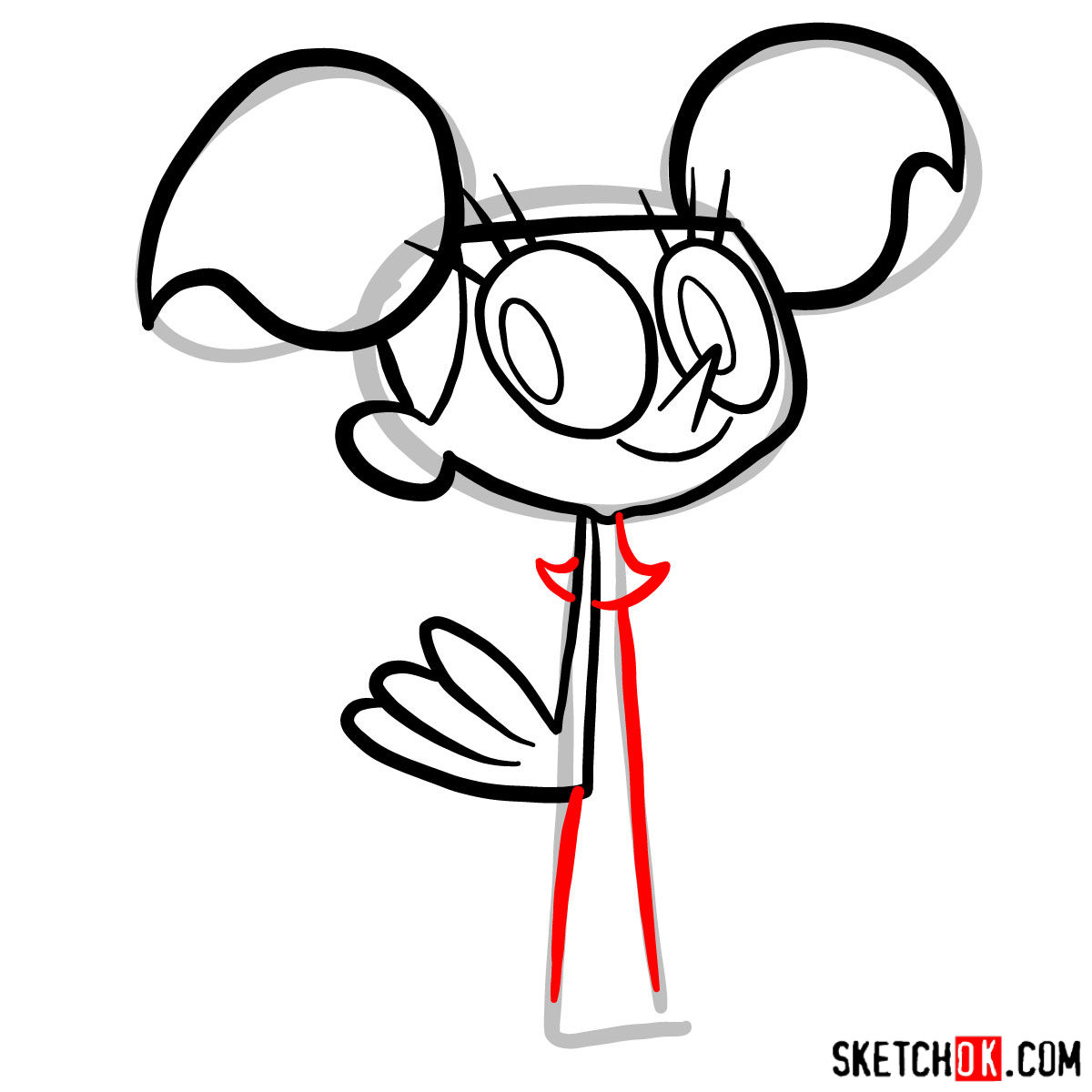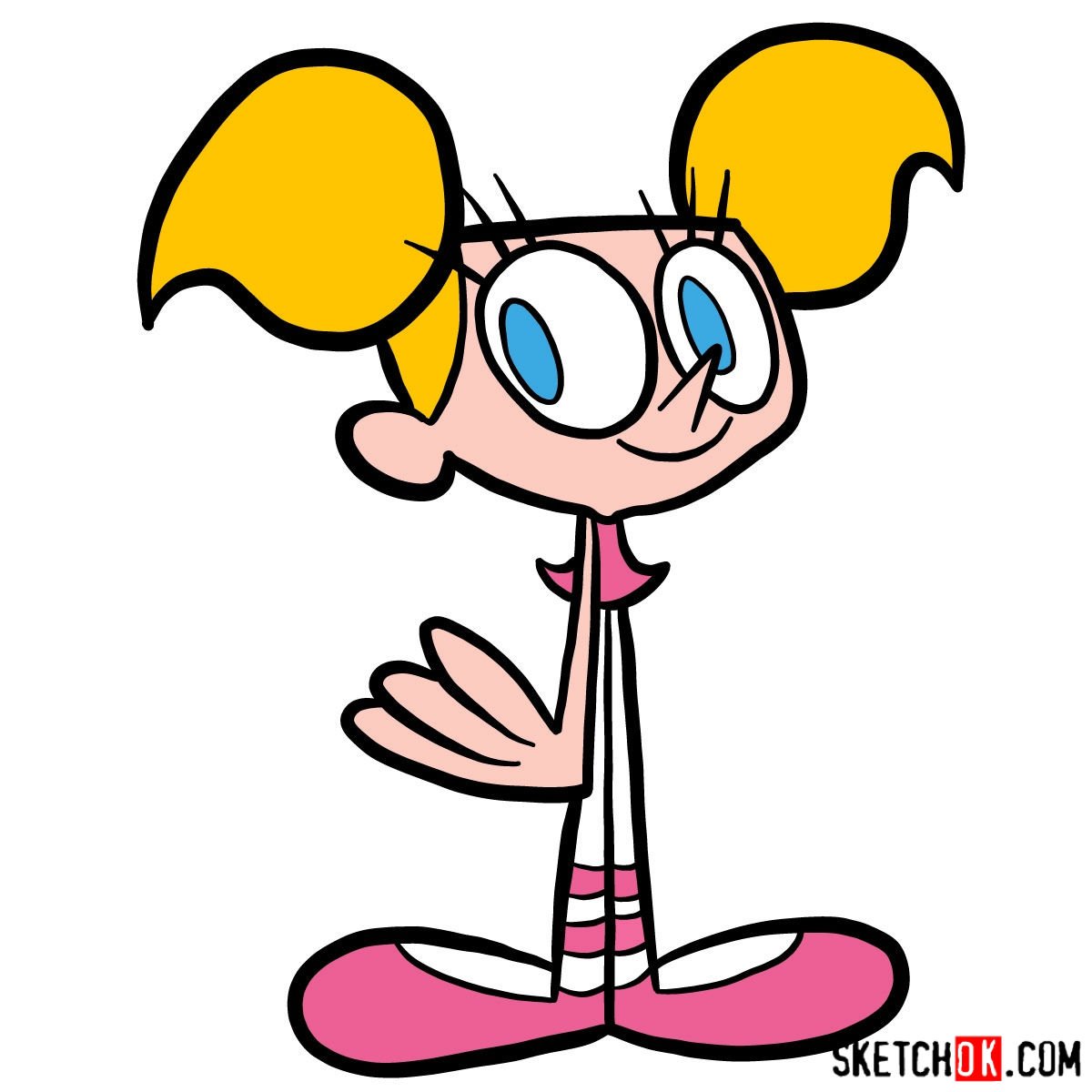 FAQs About Drawing Dee Dee
Why is the initial sketch drawn lightly?
Sketching lightly helps you to easily erase and adjust lines in the early stages. It makes the refining process more forgiving and less messy.
How do I get Dee Dee's proportions right?
Take note of Dee Dee's unique character design. She's much taller than Dexter, has a small torso, and large head. Her limbs are long and gangly. Focus on these proportions while sketching the initial grey lines.
How can I ink my sketch without smudging?
After tracing your pencil lines with ink, give it ample time to dry. Once dry, gently erase the pencil lines, making sure not to rub too hard to prevent smudging the ink.
Wrapping Up and Spreading the Word
As the artist behind SketchOk, I hope you've enjoyed learning how to draw Dee Dee. Your support is vital in maintaining this project, so please consider donating by visiting here. Your contributions will help create more free drawing guides.
I'd be thrilled if you could also share the link to this guide with other budding artists or post it on social media. Connect with us on Facebook, Instagram, and Pinterest.
Remember, every sketch begins with a simple line. So pick up your pencils and start your sketching journey today!