Let's take a dive into the world of Betty Boop and sketch this character that exudes charm, charisma, and a certain playful whimsicality that has made her a beloved icon over the decades. Best known for her famous catchphrase "Boop-Oop-a-Doop" and her unmistakable spit curls, Betty is an embodiment of the Jazz Age's carefree spirit.
Betty's Unique Look: A Guideline for Artists
Drawing Betty Boop and her dog requires particular attention to certain elements that define her character. Here are key features you should focus on:
Betty's Characteristic Hairstyle: Betty's spit curls are a signature feature. It's important to capture this detail accurately to maintain the authenticity of the character.
Her Expressive Eyes: Betty's eyes are a focal point, expressive and doll-like, they capture her vivacious spirit perfectly.
Her Trusty Dog: Don't forget to include her loyal dog by her side, which adds a touch of warmth and loyalty to the sketch.
Consider incorporating other popular 1920s cartoon characters like Felix the Cat or Mickey Mouse for added depth and intrigue to your artwork.
About this Drawing Guide
This step-by-step guide comprises 18 stages. The first step helps you create a basic sketch of the proportions using light pencil strokes. This sketch, indicated in grey, serves as your base. As you progress, the red lines represent the current step, while the black lines showcase the lines you have already drawn. Remember to ink your sketch carefully at the end, let the ink dry, and then gently erase the pencil lines for a clean, polished look.
Red color:

Denotes the current step to work on.

Black color:

Indicates the lines drawn in the previous steps.

Grey color:

Shows the basic sketch for getting the proportions right.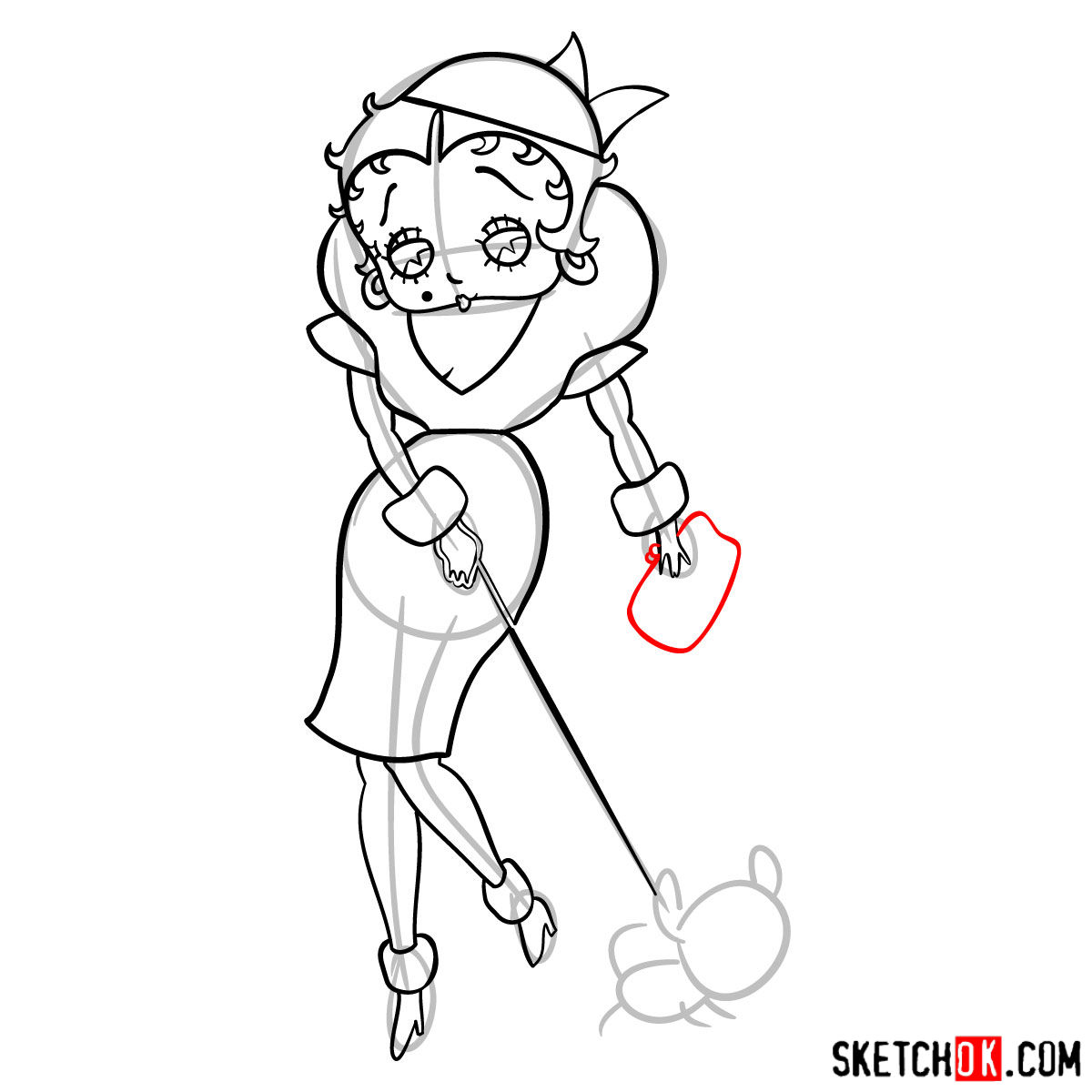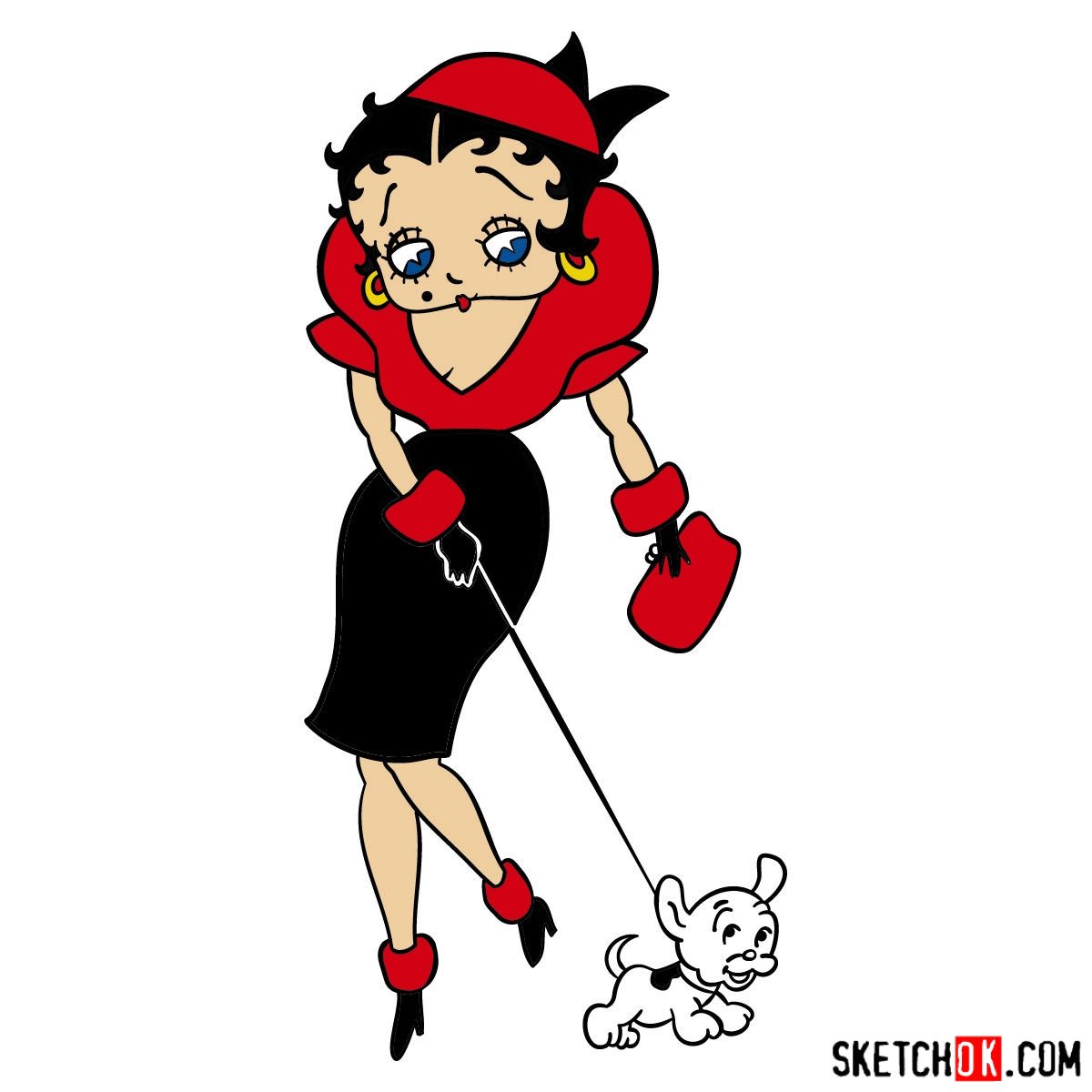 Artists' Corner: FAQs about Drawing Betty Boop
Final Thoughts
As we wrap up, I'd like to encourage you to share the joy of creating art. If you enjoyed this guide on how to draw Betty Boop with her dog, do consider sharing this tutorial with others or even on your social media platforms. Remember, every share helps us spread the joy of drawing and keeps the SketchOk project alive.
Our mission to create free drawing guides is fueled by your generous support. If you can, do consider making a donation here. Your contribution goes a long way in helping us keep this project running.
Don't forget to subscribe to our social media channels to stay updated on our latest tutorials and guides. Find us on Facebook, Instagram, and Pinterest.
Thank you for being a part of our artistic community. Together, let's continue spreading the joy of drawing and keep the spirit of creativity alive. Happy sketching!