Hello, aspiring artists! Today, we'll embark on an entertaining journey to draw the legendary slacker icons, Beavis and Butt-Head, in their most comfortable environment — lounging on a couch. These MTV animated show stars, known for their apathetic attitude, lowbrow humor, and affinity for hard rock, have graced our screens since the 90s, giving us plenty of laughable moments. The brilliance of their creator, Mike Judge, has not only spanned several seasons but also crossed platforms from MTV to Paramount+ and even the big screen with the Beavis and Butt-Head Do America and Do the Universe movies.
Focus Points: Drawing Beavis and Butt-Head
Drawing these characters requires capturing some key details. Here's a list of elements to focus on:
Posture: Their typical slouched pose on the sofa depicts their notorious slacker character.
Facial Expressions: Beavis and Butt-Head's expressions are renowned for their apathy and humor. Butt-Head's squinted eyes and Beavis's wide-eyed stare can be challenging but entertaining to draw.
Outfits: Their casual, everyday wear consists of simple t-shirts and shorts, a representation of their laid-back persona.
You might also find it fun to add other similar characters from other shows, like Daria or Kenny from South Park, to make the scene more dynamic.
Mastering the Sketch with Our Guide
This guide will walk you through 22 easy-to-follow steps, starting with the basic sketch. The color coding system simplifies the process:
Grey Color:

Indicates the basic sketch, which you should draw lightly for easy adjustment or erasure.

Black Color:

Represents previously drawn lines.

Red Color:

Shows the current drawing step you should be focusing on.
As we move towards the end, you'll have the option to ink your sketch. Ensure the ink dries thoroughly before you gently erase the pencil sketch to avoid smudging. The final image in this guide can serve as your color reference.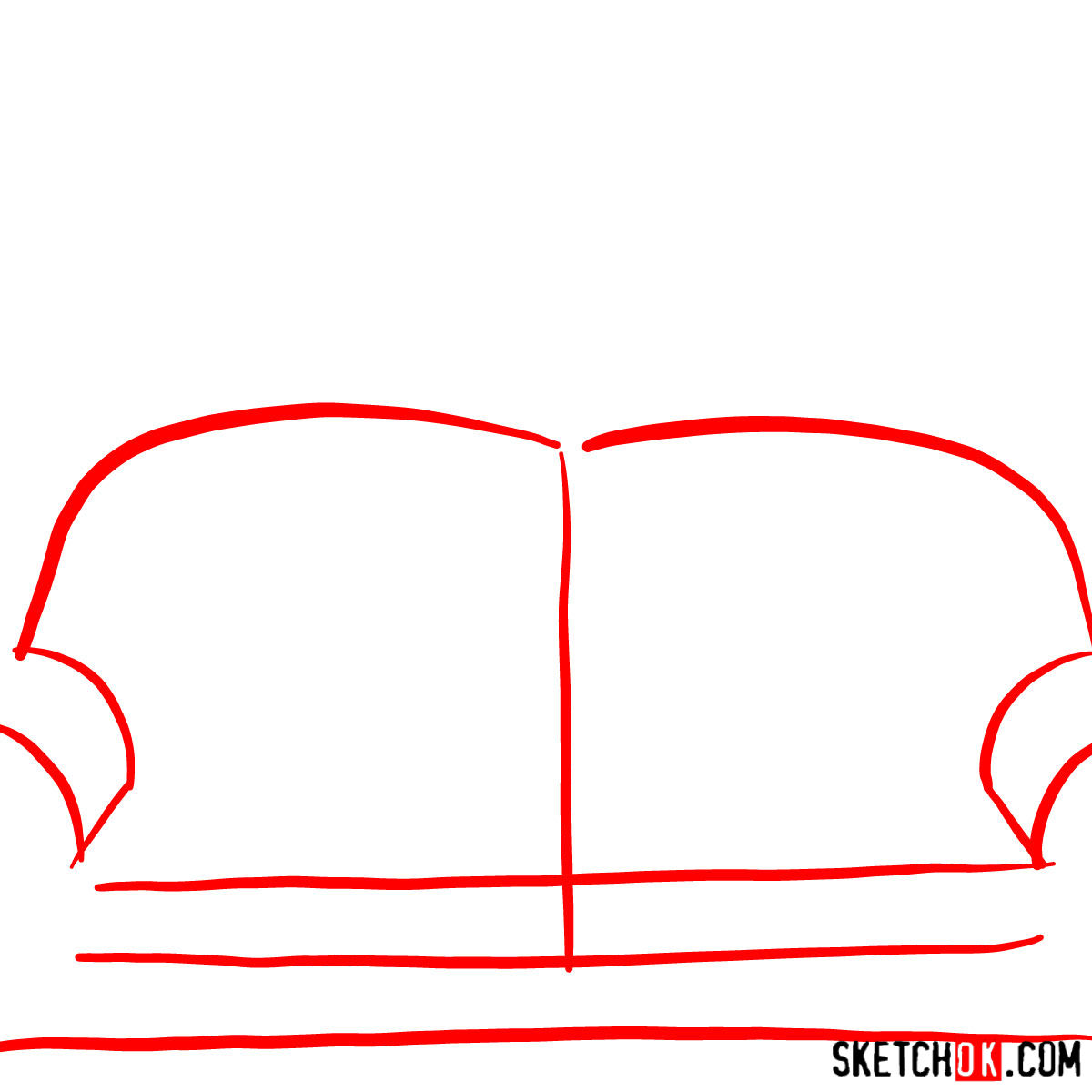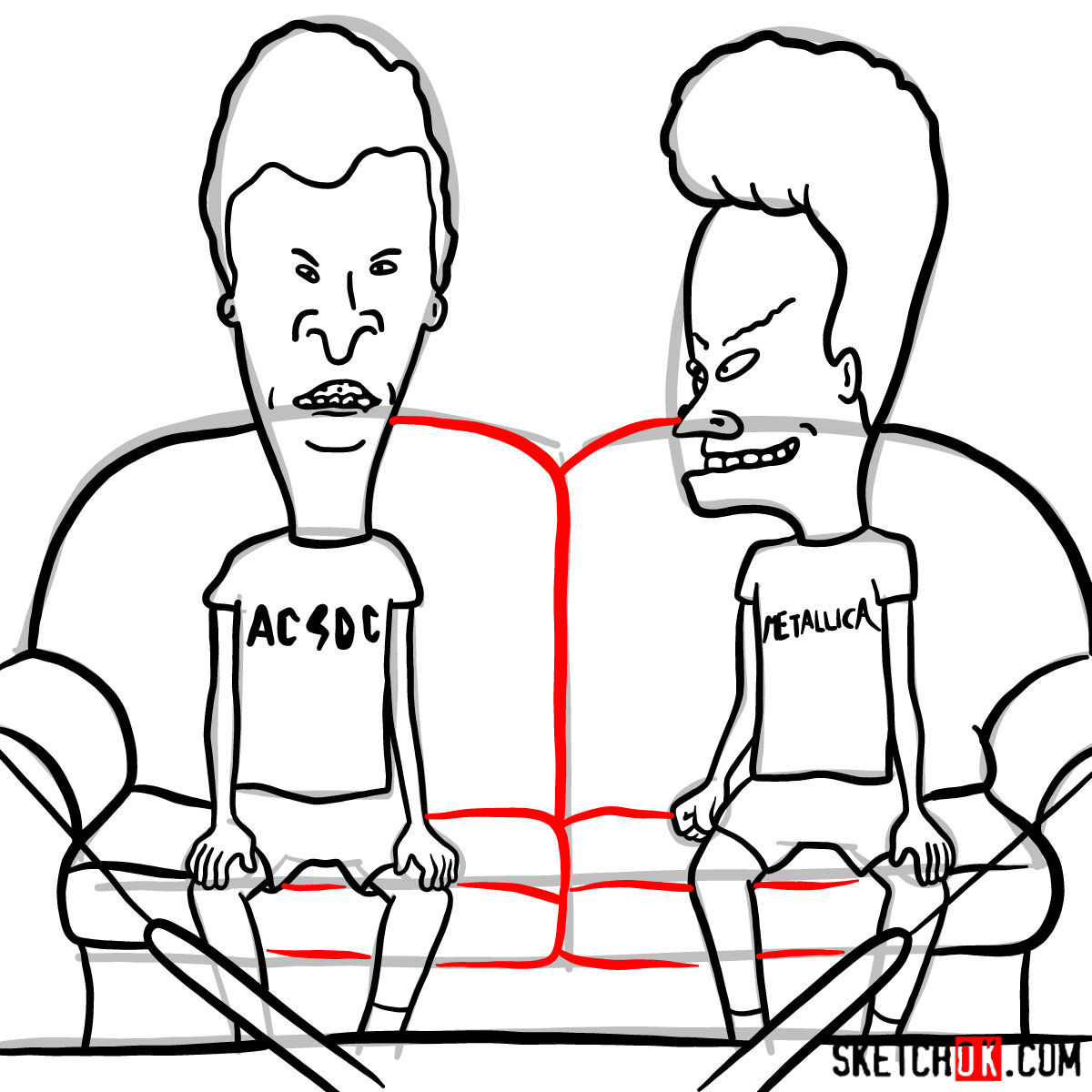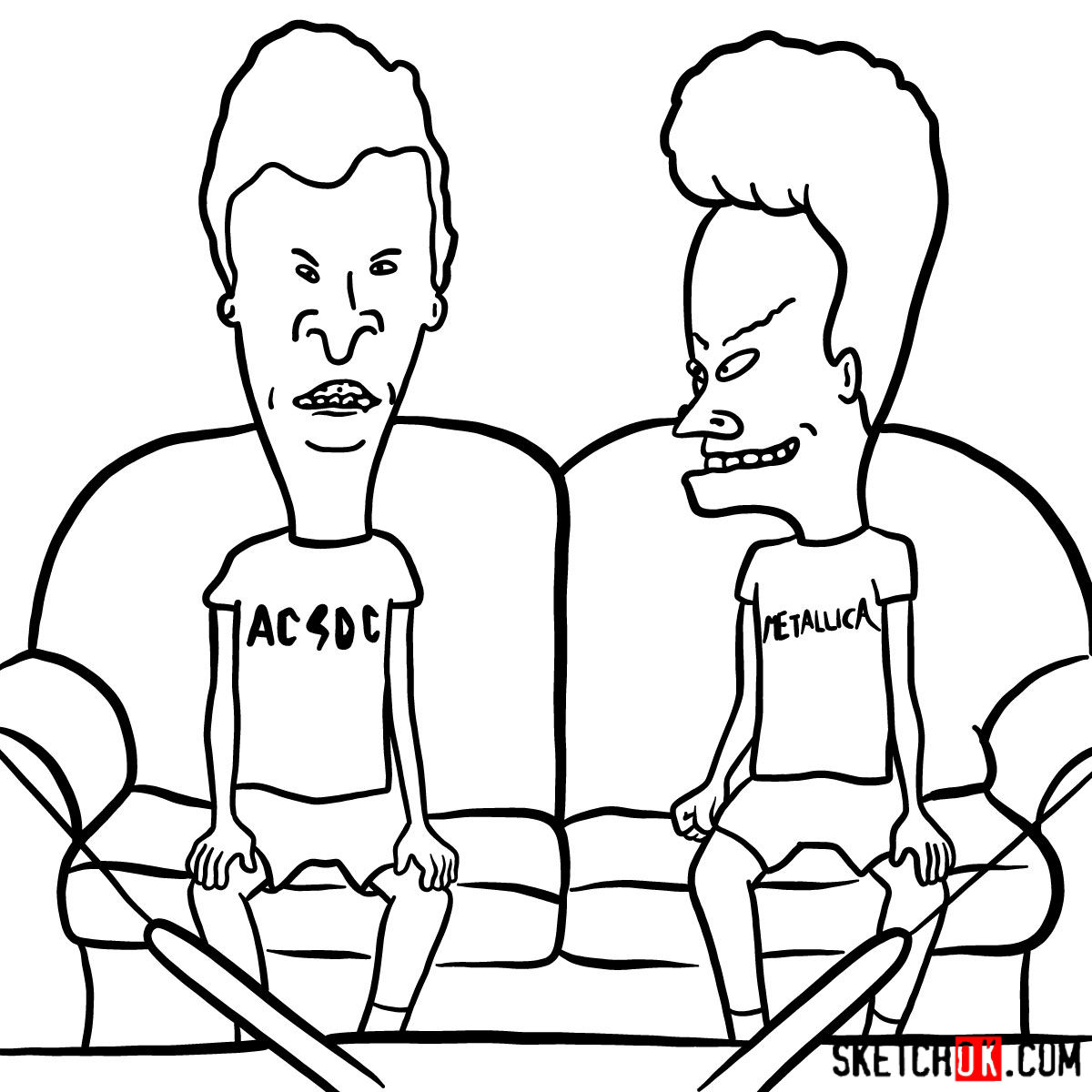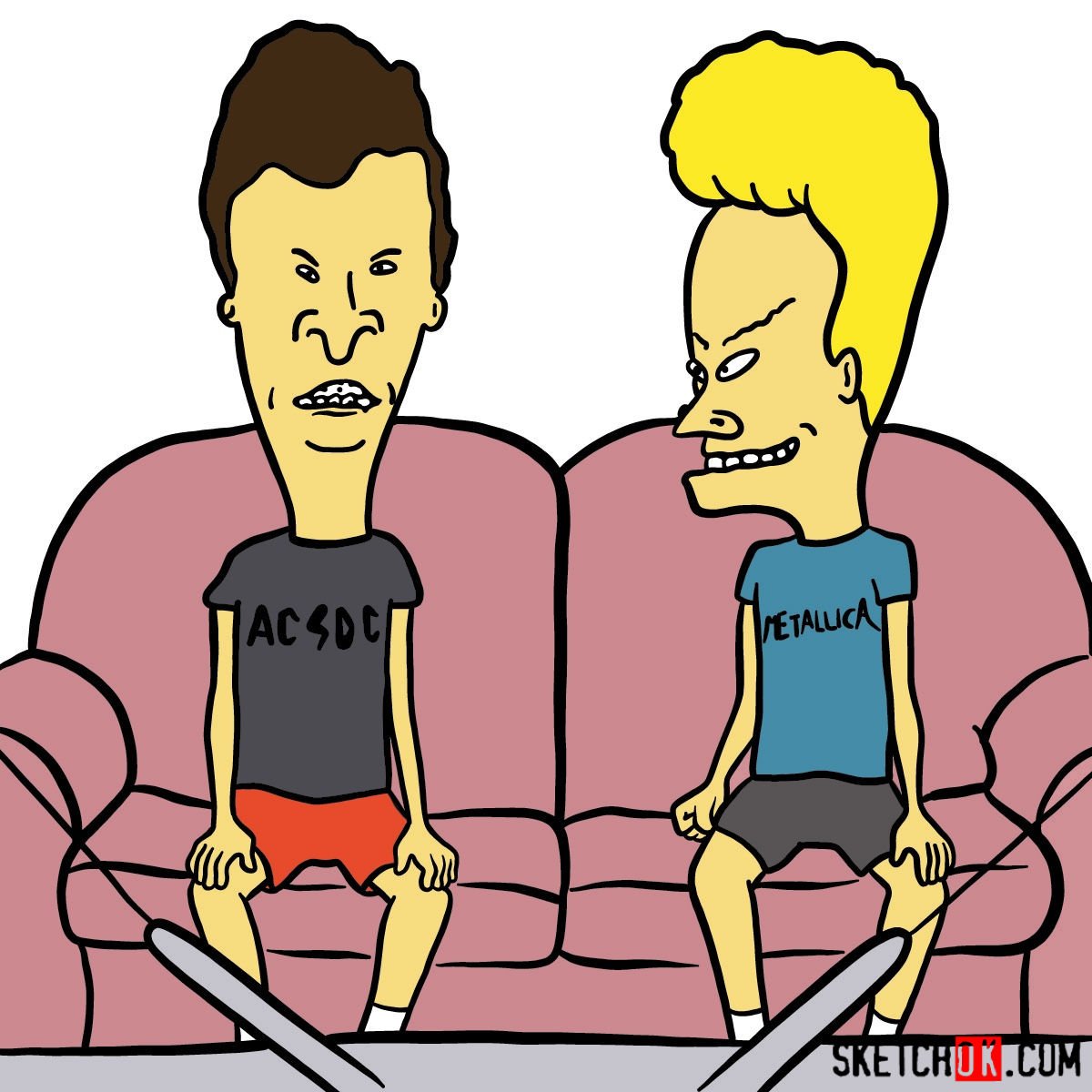 Frequently Asked Questions
Conclusion
So, there you have it, a detailed guide on how to draw Beavis and Butt-Head on a coach! If you found this tutorial helpful, don't forget to spread the love. Share it with other art enthusiasts, post it on your social media, or drop the link in your favorite online communities. Let's spread the joy of drawing far and wide!
As you know, creating these tutorials takes time and effort. That's why we have a donation page where you can contribute to keeping the SketchOk project alive. Your generous donations will not only help us maintain and improve the website, but also allow us to create more free drawing guides based on your suggestions. If you haven't already, do follow us on Facebook, Instagram, and Pinterest to stay updated with our latest tutorials. Happy drawing!