Step-by-step guide: how to draw Leonardo ninja turtle cartoon style
From: "Teenage Mutant Ninja Turtles"
Difficulty: medium;
Steps: 12.
Step 1
Step 2
Step 3
Step 4
Step 5
Step 6
Step 7
Step 8
Step 9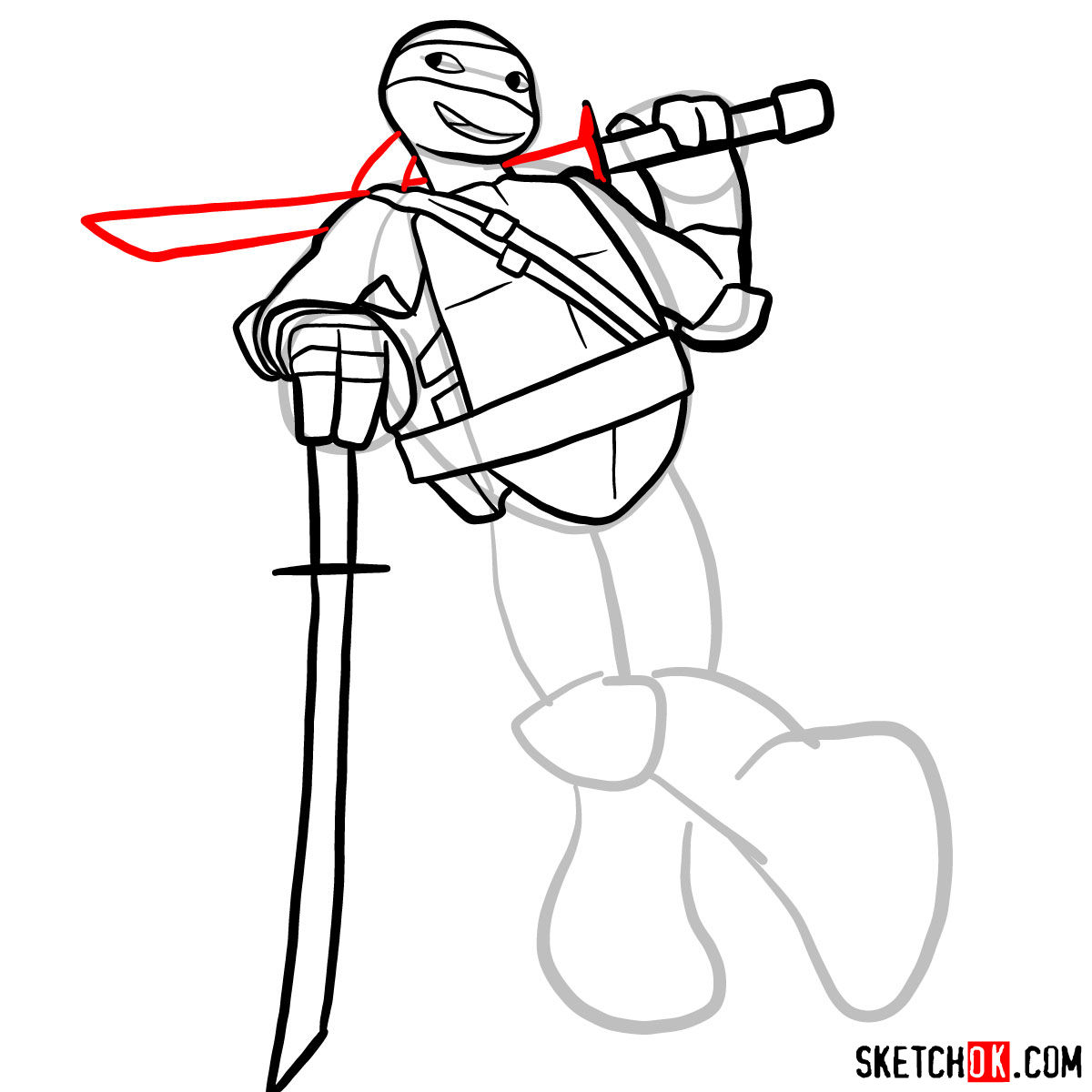 Step 10
Step 11
Step 12
All the original artworks/photos that were used as references to create the drawing tutorials belong to their respective owners. If you have found your work here without credit, please leave a comment below and it will be fixed immediately. Thank you for your amazing art.
Please leave a comment and share the post
Join SKETCHOK on Facebook
Like our Facebook page to be the first to know about newly added tutorials. We're just getting started and your likes would be a great support and motivation to draw more!
---
Related tutorials: