South Park fans and budding artists, get ready to unleash your creativity as we embark on an adventure to learn how to draw Ike Broflovski! With his unique backstory and endearing personality, Ike offers a delightful subject for your artistic endeavors. Join us as we explore the world of South Park and master the art of drawing this fan-favorite character.
Ike Broflovski: An Unconventional Canadian in South Park
Born as Peter Gintz, Ike Moisha Broflovski is Kyle Broflovski's adopted Canadian younger brother. He made his debut in the Season One episode. Over the years, Ike's voice has been provided by various children, often relatives of the show's personnel, due to their youthful-sounding voices.
Despite his Canadian origins, Ike stands out from his compatriots in several ways. He does not have a box-shaped body, Canadian accent, or lack of a nose like other Canadians in the series. This could be attributed to his young age and the fact that he has lived in the United States for a significant portion of his life. However, when Ike grows up, he gains these features and loses his nose.
Ike's presence in South Park adds a charming touch to the series, as he interacts with other well-known characters like Eric Cartman, Stan Marsh, and Kenny McCormick. His unique appearance and delightful personality have endeared him to fans, making him an ideal subject for your next artistic project.
Expert Tips for Drawing Ike Broflovski Flawlessly
Before you begin sketching Ike Broflovski, consider these valuable tips to ensure your drawing captures the essence of this beloved character:
Study Ike's distinctive appearance: Examine reference images of Ike Broflovski, paying close attention to his unique facial features, hairstyle, and clothing.
Master the art of proportion: Keep a keen eye on the size and placement of each element in your drawing, ensuring the proportions are consistent with Ike's design in the show.
Capture Ike's personality: Aim to convey Ike's endearing personality in your sketch, reflecting his quirks and relationships with other South Park characters.
Practice makes perfect: The more you draw, the better your skills will become. Don't be afraid to experiment and learn from your mistakes.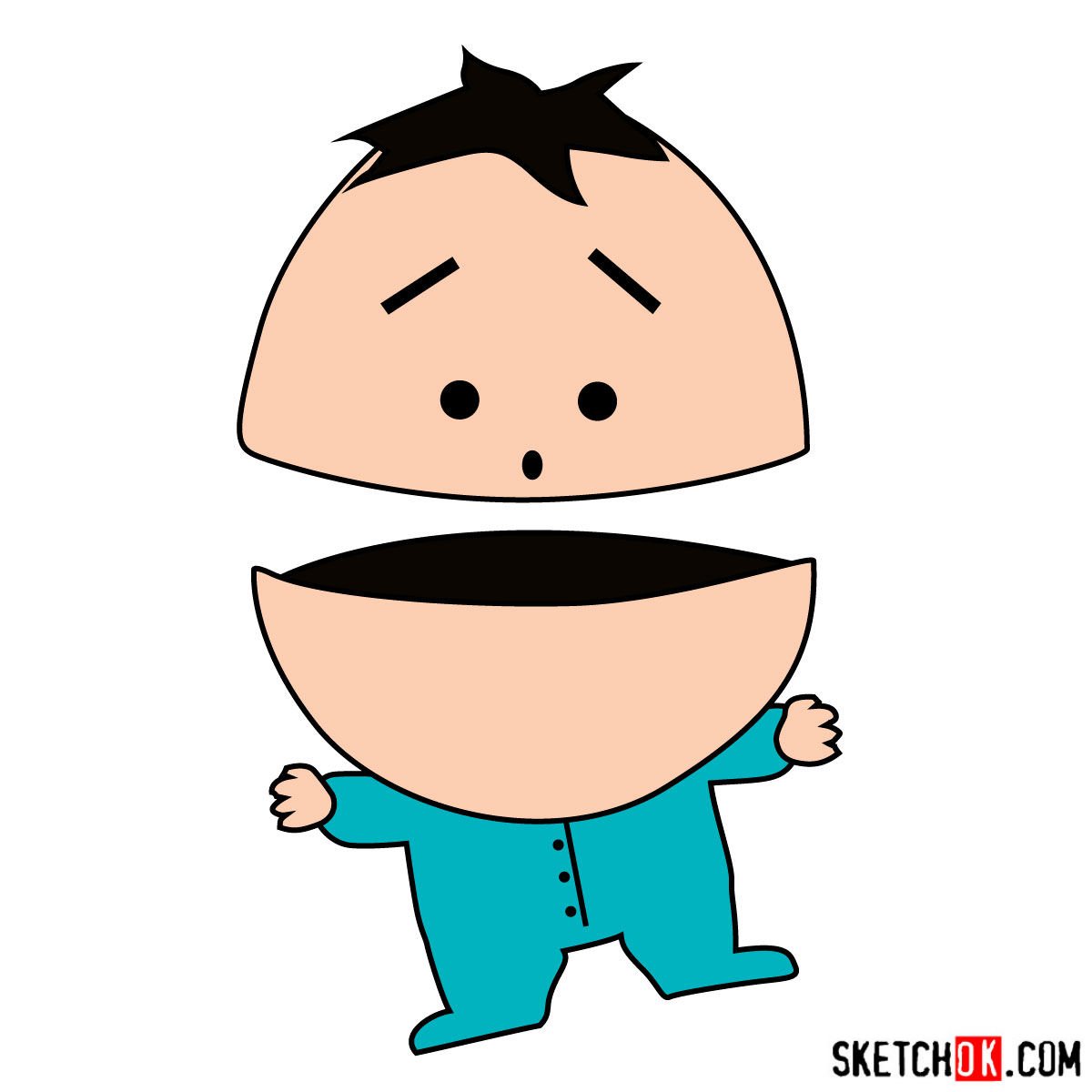 Conclusion
As we conclude our guide on how to draw Ike Broflovski, we hope you've found this tutorial both informative and enjoyable. Remember, practice and perseverance are key to developing your artistic skills. Keep pushing yourself to explore new characters and techniques!
If you've found this guide helpful and would like to support me in creating more content like this, please consider buying me a coffee. Your support is greatly appreciated and will help me continue providing valuable artistic insights for aspiring artists like you.
Thank you for joining us on this artistic adventure, and happy drawing!