Twilight Sparkle, the emblematic alicorn pony from Canterlot, has captured the hearts of many with her captivating charm and magical prowess. Whether you're a die-hard fan of the series or simply love her design, learning how to draw Twilight Sparkle's face is a delightful endeavor for artists of all levels. Here, we're guiding you through an intricate journey to capture her radiant visage.
A Glimpse of Twilight Sparkle
Origins: A devoted student of Princess Celestia and bearer of the Element of Magic, Twilight's background is as enchanting as her persona.
Companions: Accompanied by Spike, her loyal baby dragon assistant, their dynamic showcases a unique bond.
Appearance: Twilight is adorned with a light purple coat, mesmerizing large purple eyes, and a navy blue mane, gracefully highlighted with purple and pink streaks.
Symbol: Her cutie mark, a radiant pink star, symbolizes her connection to magic and her innate abilities.
While Twilight Sparkle is a standout character, the realm of My Little Pony also offers a plethora of other enchanting characters, like Prince Blueblood or Fluttershy. Incorporating multiple characters can bring more depth and narrative to your artwork.
Mastering the Sketch: The Guide Explained
Our comprehensive guide contains a series of illustrative steps, meticulously designed to guide you through every stage of your artistic journey. While each image is a stepping stone, understanding our color coding can be pivotal.
Red Color:

Denotes the current step you should be focusing on.

Black Color:

Highlights the lines drawn in the preceding steps.

Grey Color:

Represents the foundational sketch, crucial for accurate proportions. Remember, these initial strokes should be light, allowing easy adjustments.
Our guide contains 9 pivotal steps. The inaugural step emphasizes on crafting the basic structure of the sketch. As you near completion, you may opt to ink the artwork. Using a fine-tipped ink pen ensures crisp lines. Let the ink dry thoroughly before erasing any underlying pencil strokes, preventing smudges and preserving the integrity of your artwork. The final image showcases a colored rendition of Twilight Sparkle's face, which you can use as a reference for coloring.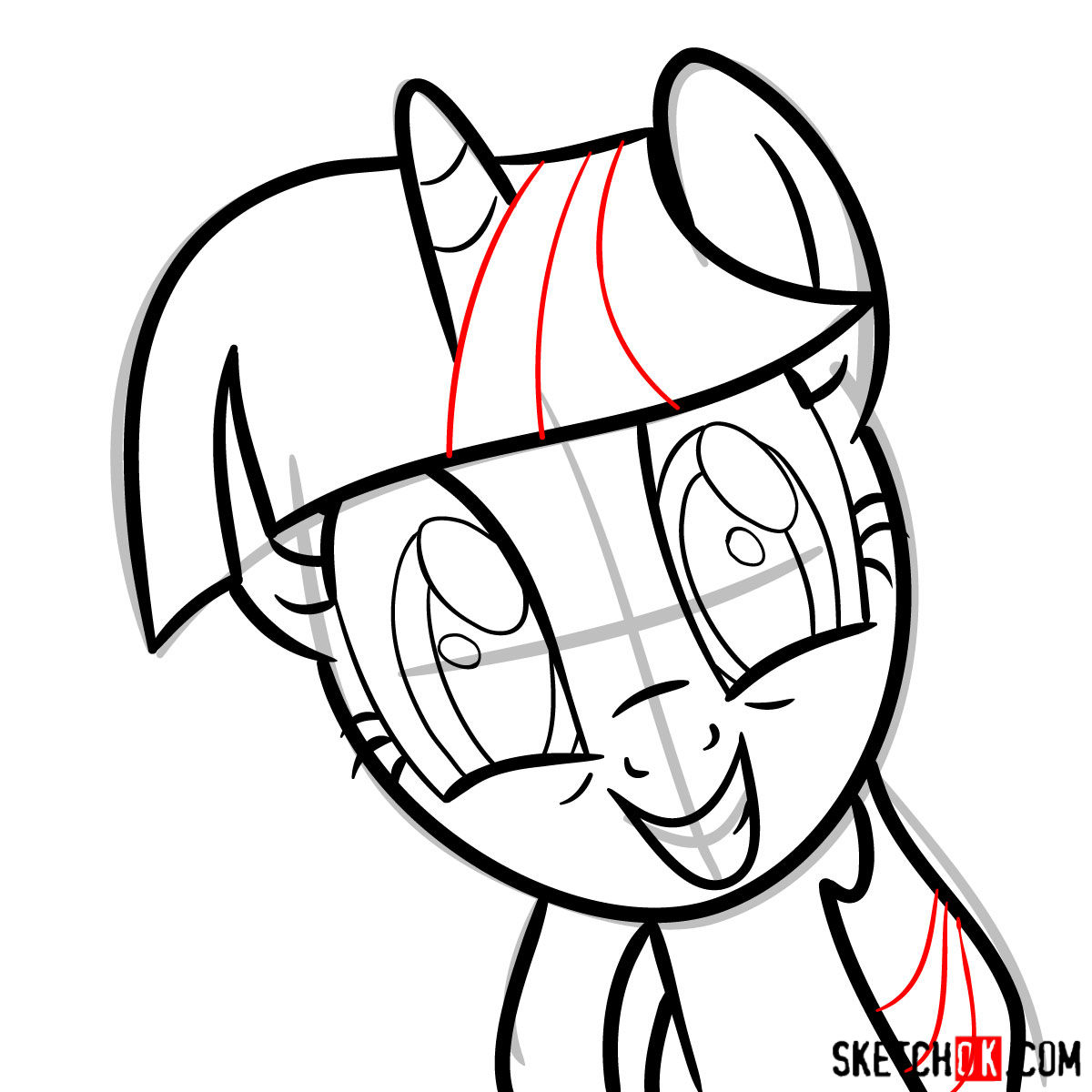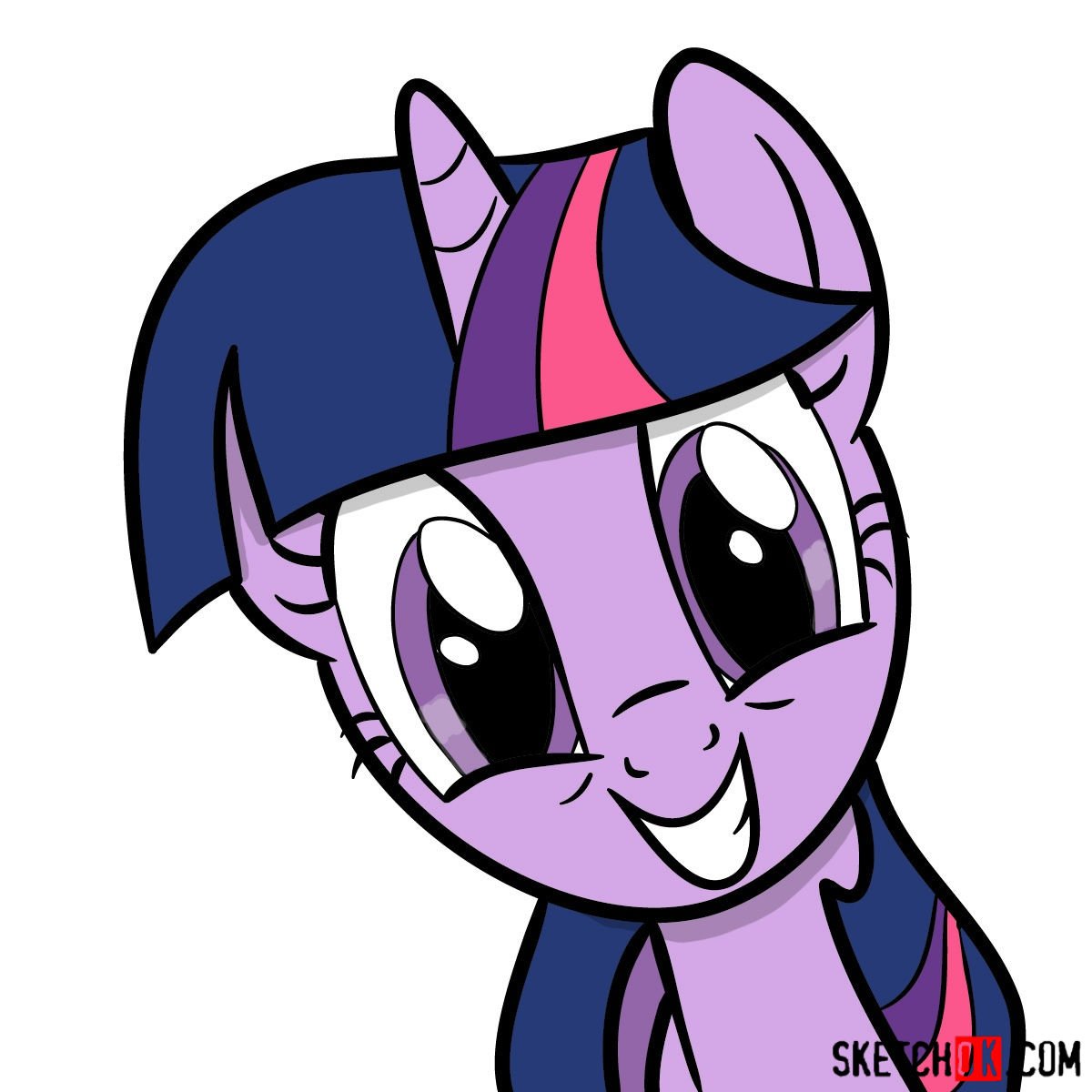 Learning how to draw Twilight Sparkle's face is more than just an artistic endeavor—it's a magical experience. As you hone your skills, remember to share your masterpieces and spread the magic. If you've found value in our guide, consider donating. Your contributions enable us to craft more tutorials, keeping the art community vibrant and inspired. Connect with us on Facebook, Instagram, and Pinterest to stay updated. Together, let's make the world a more artistic place, one sketch at a time.