If you've ever been enthralled by the captivating world of "How to Train Your Dragon", you've undoubtedly encountered the Gronckle – a unique Boulder Class dragon known for its charm and peculiarities. In this guide, learn how to draw the Gronckle dragon with precision, capturing its essence and bringing its character to life on your canvas.
Gronckle's Appearance
Gigantic Heads: Dominating its body structure, the Gronckle's head is its most striking feature.
Short Bodies & Round Tails: Compact and stout, the dragon's body is reminiscent of an Ankylosaurus.
Flight Abilities: Despite its small wings, it showcases remarkable maneuverability in flight.
Texture and Skin: The Gronckle's warty skin adds a unique texture to your drawing.
For those looking to expand their collection, consider adding dragons like Hotburple or the Monstrous Nightmare to accompany your Gronckle sketch.
Advice: When sketching, always begin with light pencil strokes to outline the basic proportions. Refine the details gradually and emphasize the unique features of the Gronckle.
About the Guide
This guide, constructed with meticulous attention to detail, comprises a series of high-quality images. Each image symbolizes a specific step to assist you in creating a masterpiece. By following these 16 stages sequentially, the Gronckle dragon's image will emerge, intricate and true to its depiction.
Understanding our guide's color coding:
Red Color:

Represents the current drawing step.

Black Color:

Showcases the lines drawn in preceding steps.

Grey Color:

Indicates the foundational sketch for proportions.
The initial stage emphasizes sketching basic outlines, vital for ensuring accuracy. Upon concluding the drawing, artists may opt to ink their creation. It's crucial to await the ink's drying before gently erasing underlying pencil marks. This prevents smudging and retains the sketch's sharpness.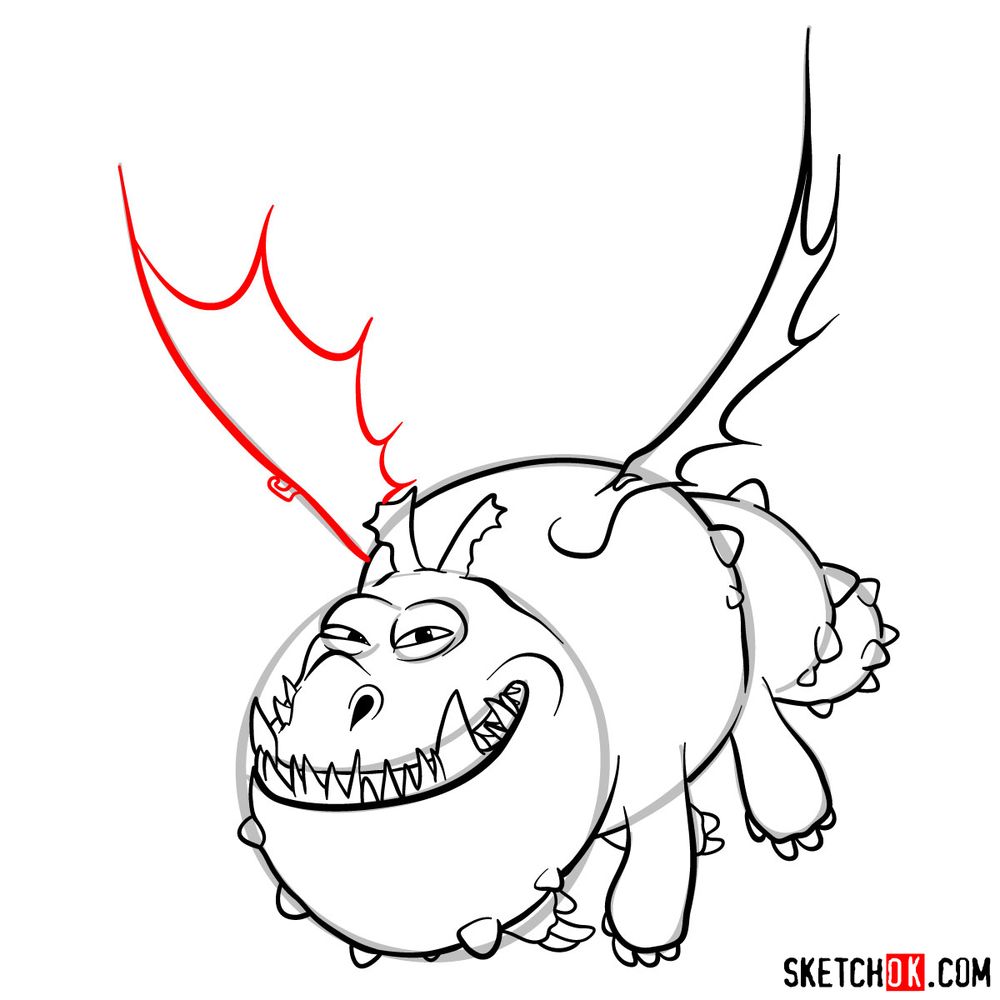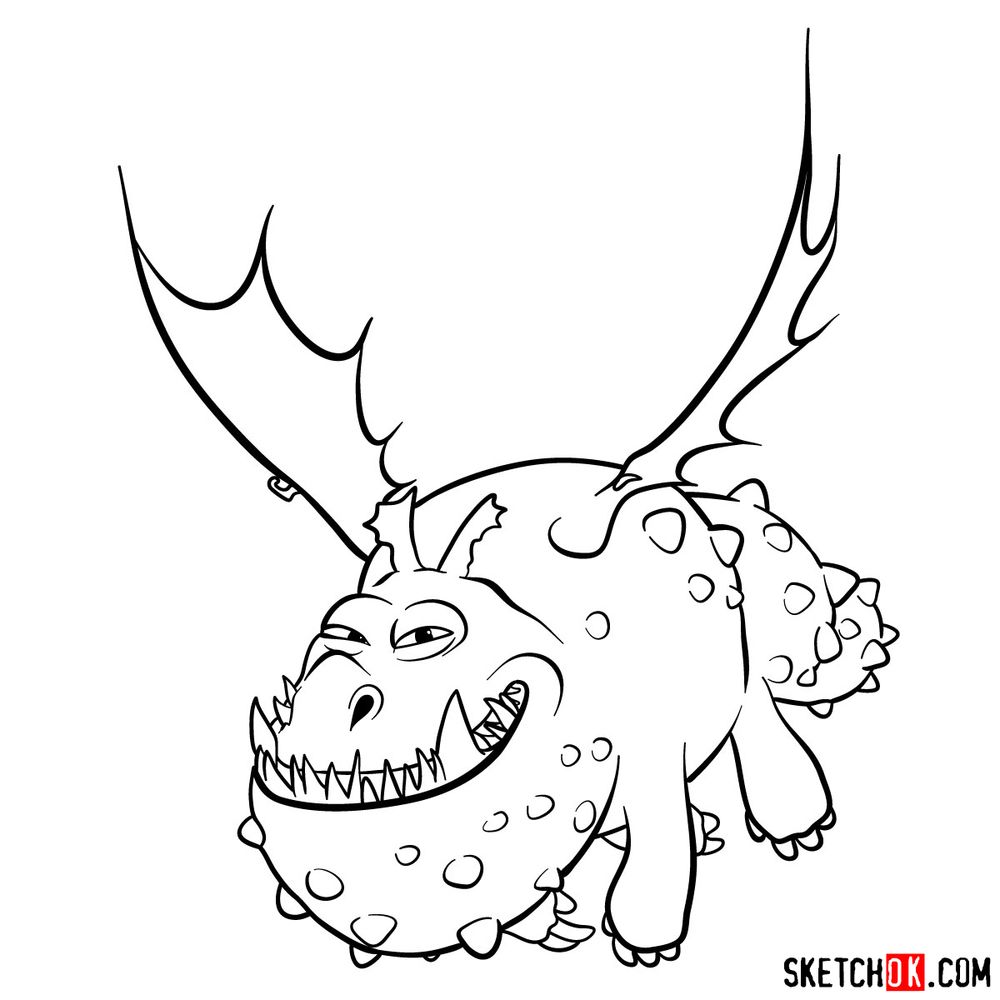 Interesting Facts to Enhance Your Drawing
Knowing your subject often leads to a more engaging drawing experience. The Gronckle draws inspiration from an amalgamation of creatures: pit-bulls, crocodiles, helicopters, and even bumblebees. Additionally, while its massive weight may suggest otherwise, the Gronckle's wings beat at hummingbird-like speeds, granting it unique flight capabilities. Enrich your drawing with these details, adding depth and a touch of realism.
Concluding Thoughts
By learning how to draw the Gronckle dragon you not only hone your drawing skills but also deepen your connection to the fascinating world of dragons. As you share your masterpiece, consider introducing others to this guide. Encourage them to explore their artistic abilities and create their own dragon masterpieces.
For tutorial updates, don't forget to follow and subscribe to our social media channels: