Eager to dive into the world of Hotel Transylvania? One of the best ways is by learning how to draw one of its most spirited characters, Jonathan Loughran. But before you sharpen your pencils, let's get to know the charismatic human who stumbled into a world of monsters and became an integral part of it.
Unraveling Johnny's Aesthetic
Jonathan, often endearingly referred to as Johnny, stands as a beacon of enthusiasm and youth in the Hotel Transylvania series. Here are some focus points to consider when drawing him:
Appearance: Boasting fair skin paired with shaggy ginger hair, Johnny's look is quite distinct. Don't forget his signature yellow and green t-shirt layered over a long-sleeve orange shirt, teamed with brown shorts and vibrant blue and green sneakers.
Personality: Johnny's dynamic energy and fearless nature make him a favorite. His carefree attitude, love for adventures, and his natural charm should reflect in the stance and expressions you choose for the drawing.
Related Characters: To enhance your sketch, consider adding other notable characters like Mavis Dracula or their son, Dennis Loughran. This can add depth and context to your artwork.
Grasping the Guide's Essence
As you embark on this drawing journey, our guide provides a color-coded approach to streamline your process:
Red Color:

Focus on the current drawing step.

Black Color:

Marks the previously drawn lines.

Grey Color:

Acts as a guide for the basic sketch and proportions. Remember, the initial step is pivotal for setting the drawing's foundation. Utilize light strokes to ensure precision.
With 13 comprehensive steps, you'll gradually see Johnny come to life on your paper. Upon completion, should you decide to ink your sketch, patience is key. Allow the ink to dry thoroughly before erasing the pencil lines to avoid smudging.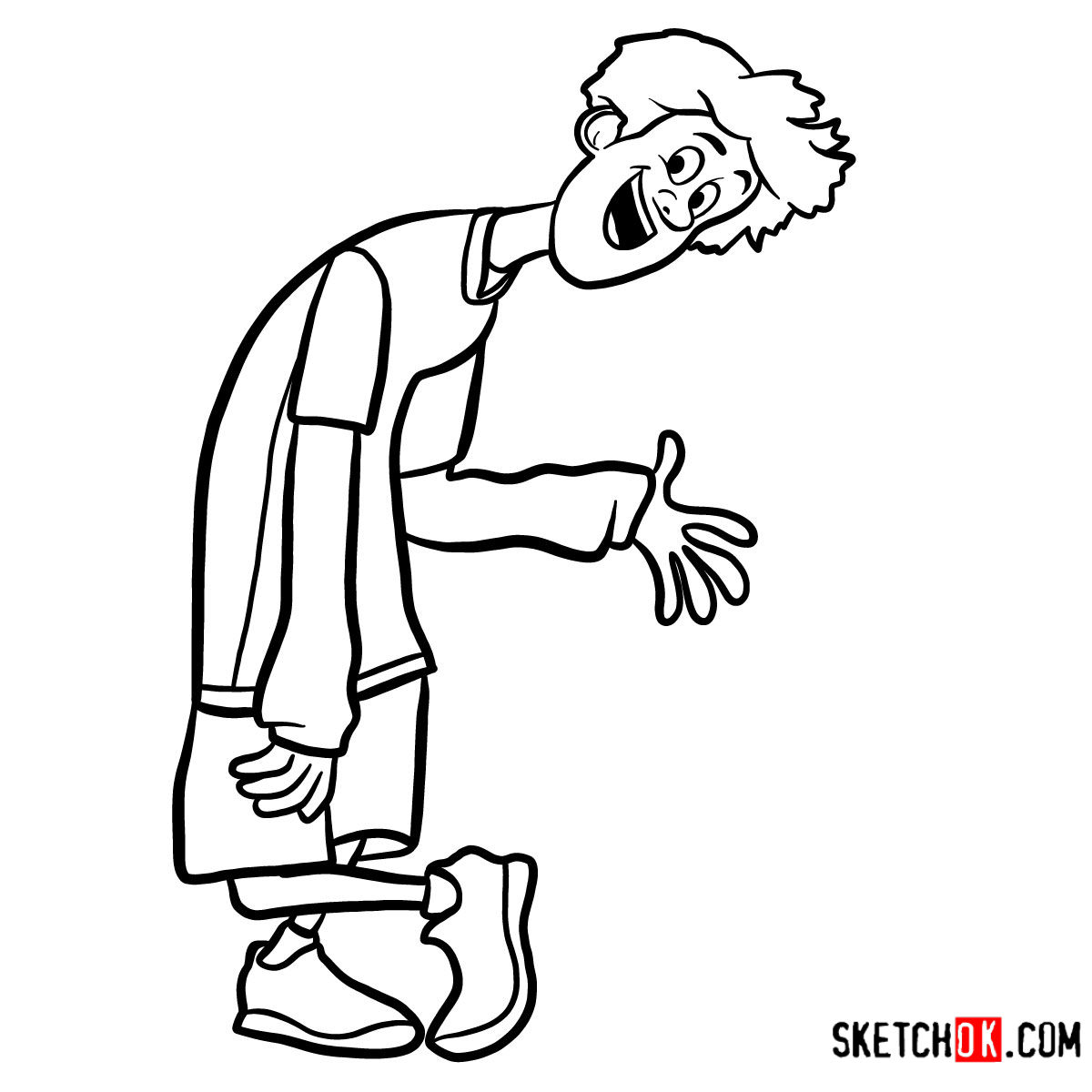 Learning how to draw Jonathan Loughran is more than just a skill; it's a journey into the enchanting world of Hotel Transylvania. If you found this guide insightful, consider supporting the SketchOk project. Your donations pave the way for more captivating tutorials and allow you to suggest exciting ideas for future guides. By contributing, you help maintain the free-flow of creative guides like this one. Share this guide's link, join us on Facebook, Instagram, and Pinterest to stay updated. Remember, every sketch starts with a single line, and every artist began with a desire to create.