One of the most iconic duos from the Frozen series, Olaf's jovial nature paired with Sven's more grounded, albeit sometimes baffled, demeanor creates a dynamic worth capturing on paper. Learning how to draw Olaf on Sven's back is a delightful exercise in blending contrasting characters into a cohesive sketch.
Character Highlights: Bringing the Duo to Life
Olaf: With his endearing stick arms, a carrot nose, and ever-present smile, Olaf is the epitome of joy. His round body and wide eyes bring warmth to any scene, even amidst the snow.
Sven: The loyal reindeer, with his large antlers and puzzled expressions, adds depth and intrigue. His muscular structure, detailed fur, and unique reindeer features are crucial.
And while you're diving into the world of Arendelle, why not consider sketching other significant duos, like Anna and Elsa or Olaf and Sven in different a different playful scene? It's a great way to expand your drawing repertoire.
About This Sketching Guide
This guide provides you with 15 detailed steps to capture Olaf's cheerful disposition as he sits atop Sven's somewhat bemused back.
Red Color:

Focus on these lines, as they represent the current step in your drawing journey.

Black Color:

These are the lines you've previously drawn, helping you trace your progress.

Grey Color:

This shows the basic proportion sketch, which should be drawn lightly and acts as your foundational guide.
The first step for sketching both characters emphasizes creating a basic proportionate sketch using light pencil strokes. Once you reach the final step, you can opt to ink your masterpiece. But remember, patience is key! Wait for the ink to dry completely before erasing the underlying pencil marks. This ensures your artwork remains crisp, free from smudges.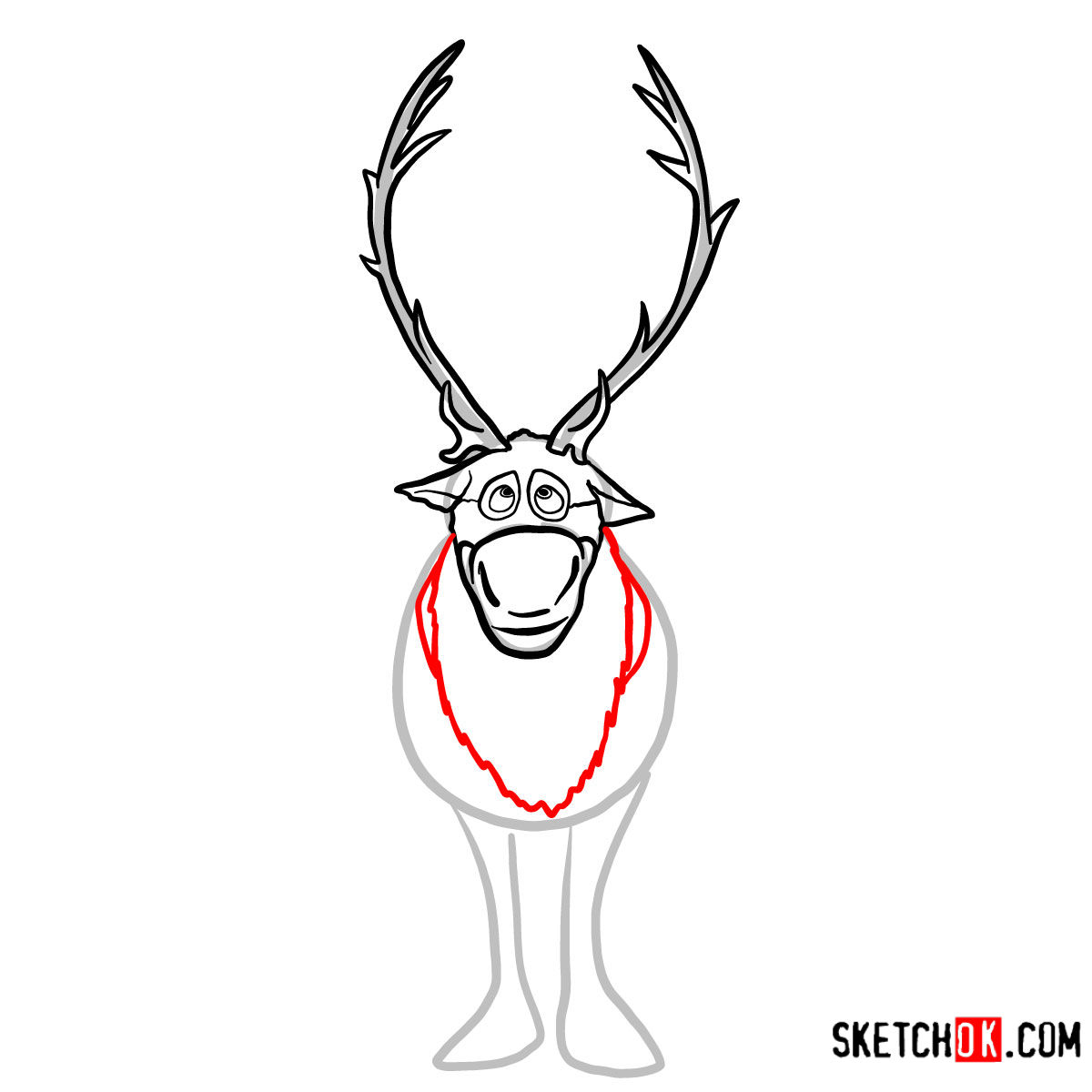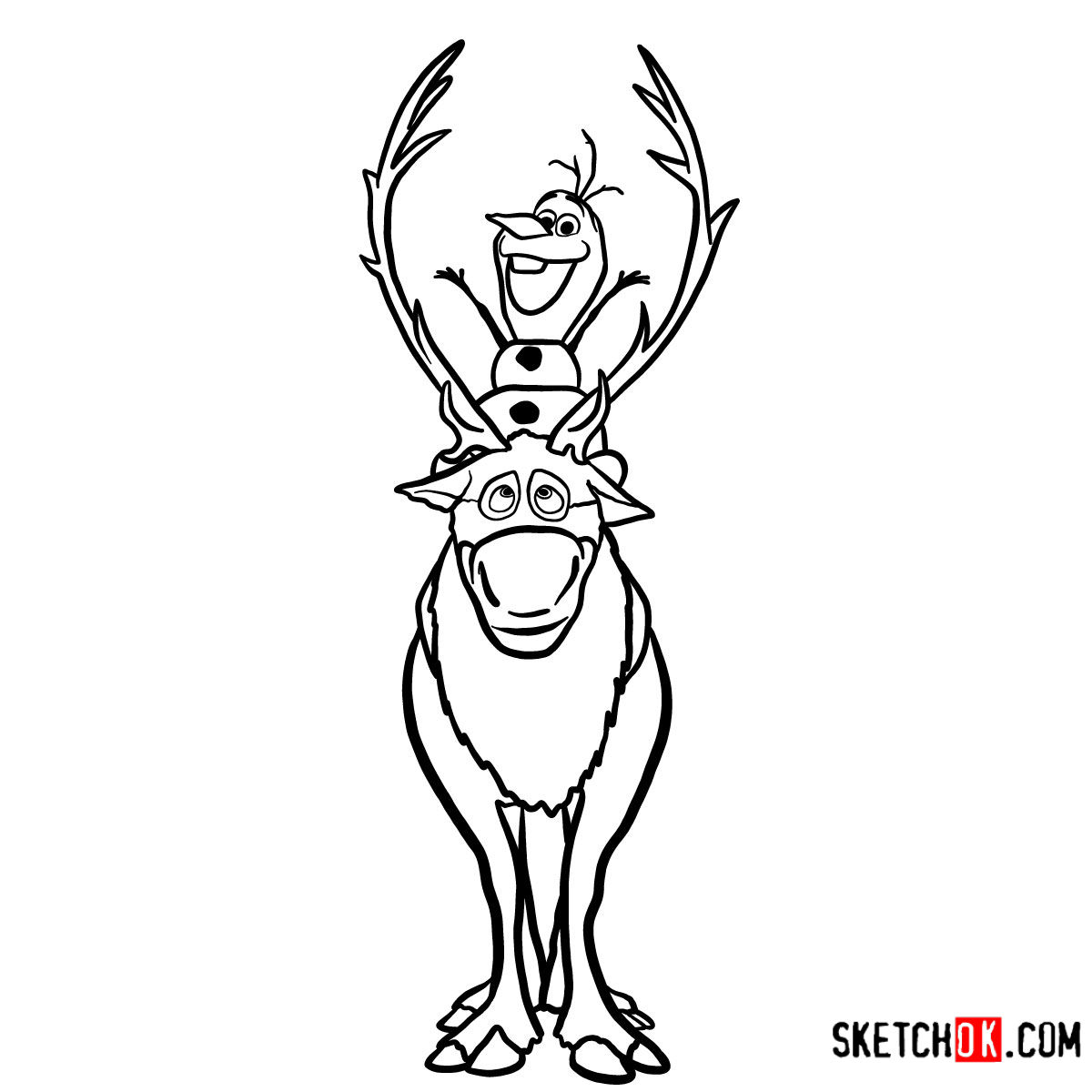 Now that you've learned how to draw Olaf on Sven's back, it's time to share your masterpiece with the world. Whether you're sketching for fun, honing your skills, or creating a gift, every drawing tells a story. If you found value in this guide, consider supporting the SketchOk project. Your donations not only help keep these guides free but also enable you to suggest new tutorial ideas. By supporting, you breathe life into this art community.
Spread the joy of drawing and share this guide with your friends or on your social media. Remember, every share counts! For more exciting tutorials and updates, don't forget to follow us:
Let's keep the art community vibrant and ever-evolving. Here's to many more sketches!