For many enthusiasts of "Dora the Explorer" and "Go, Diego, Go!", Baby Jaguar has been an iconic figure. He's not just a cute feline, but also Diego's most cherished friend. If you've ever felt the urge to sketch this playful character, you're in luck. Our tutorial on how to draw Baby Jaguar will guide you through every step of the way.
Character's Appearance and Focus Points When Drawing
Drawing Baby Jaguar requires special attention to certain features that make him stand out. Here are a few crucial aspects to remember:
Baby Jaguar's tan fur with a distinct brown pattern, which provides a unique texture to his appearance.
His expressive light brown eyes with a sharp black pupil, often depicting his playful nature.
The particular shape and texture of his tail, especially noting any changes in its color and pattern in different series.
Moreover, if you wish to further enhance your drawing, you can consider adding Diego or even Dora to create an animated scene. This will not only make your sketch more lively but also gives you a chance to draw a fun interaction.
About the Guide
Our guide is structured to ensure clarity and ease:
Red Color:

Marks the current drawing step you should be focusing on.

Black Color:

Displays the lines drawn in the preceding steps.

Grey Color:

Provides the basic proportions for the initial sketch.
The process is broken down into 11 manageable steps, beginning with the basic proportions using gentle pencil strokes. As you approach the end of your drawing journey, you can opt to ink your sketch. If you do decide to go down this route, it's essential to wait until the ink has dried thoroughly before attempting to erase the pencil marks to ensure the drawing remains clean and smudge-free.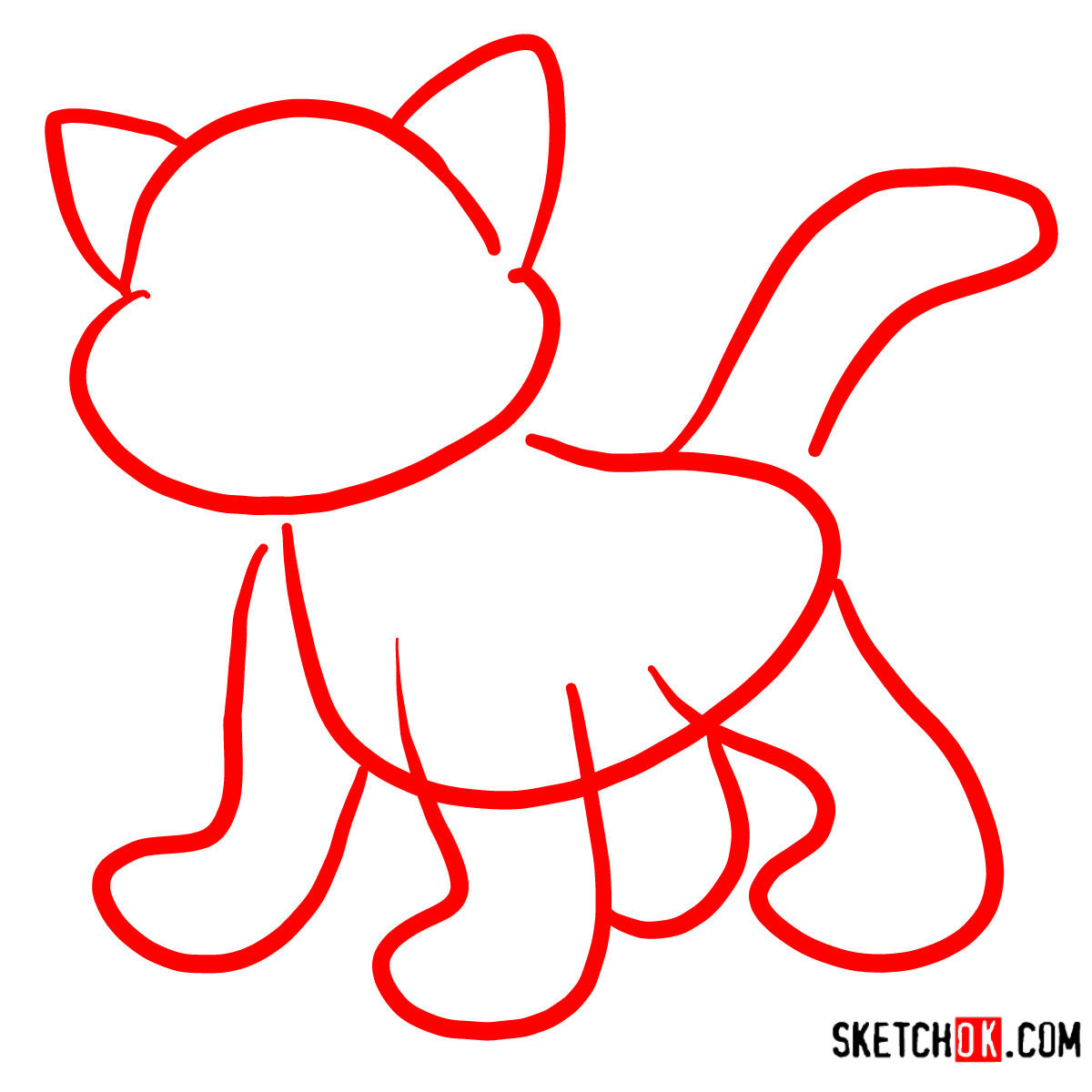 Thank you for joining us on this creative journey. Drawing has the magical ability to bring joy and challenge, and we're delighted to have shared this experience with you. If you've appreciated this guide on how to draw Baby Jaguar, please consider sharing the link with fellow artists and friends. Your word of mouth means the world to us!
For those who wish to support further, your generous donations not only help to keep this platform running but also allow you to suggest topics for upcoming tutorials. Every suggestion will be prioritized and crafted with care. Stay connected with us on Facebook, Instagram, and Pinterest. Let's continue to build this community, one sketch at a time!