From the bustling streets of San Fransokyo emerges Hiro Hamada – the heart and soul of Big Hero 6. A prodigy with unparalleled intelligence, Hiro's life is a tapestry of tragedy, triumph, and undeniable spirit. If you're curious about how to draw Hiro Hamada as superhero, you're about to embark on an artistic journey that will bring this iconic character to life on your canvas.
Sketching Hiro: Key Features and Attributes
Physique: Slender and lean, Hiro stands tall with a posture exuding confidence.
Facial Features: His tousled jet-black hair, almond-shaped brown eyes, and a slight gap in his teeth give Hiro a distinctive appearance.
Heroic Outfit: When in superhero mode, Hiro dons an indigo armor suit accompanied by black protective gear. Watch out for the red magnetic circles crucial for his linkup with Baymax.
Mastering the Sketch: Guide Overview
This guide simplifies the process into 13 steps. Starting with a basic sketch for proportions using light pencil strokes, it ensures your final sketch retains accuracy and aesthetics. Here's a breakdown of the color-coding:
Red Color:

Represents the current drawing step.

Black Color:

Displays the lines you've drawn in the previous steps.

Grey Color:

Illustrates the basic proportion sketch.
Once you've followed through all the stages, you might choose to ink the sketch. Remember to wait until the ink dries before erasing the pencil sketch. This maintains the sketch's clarity and avoids any smudging.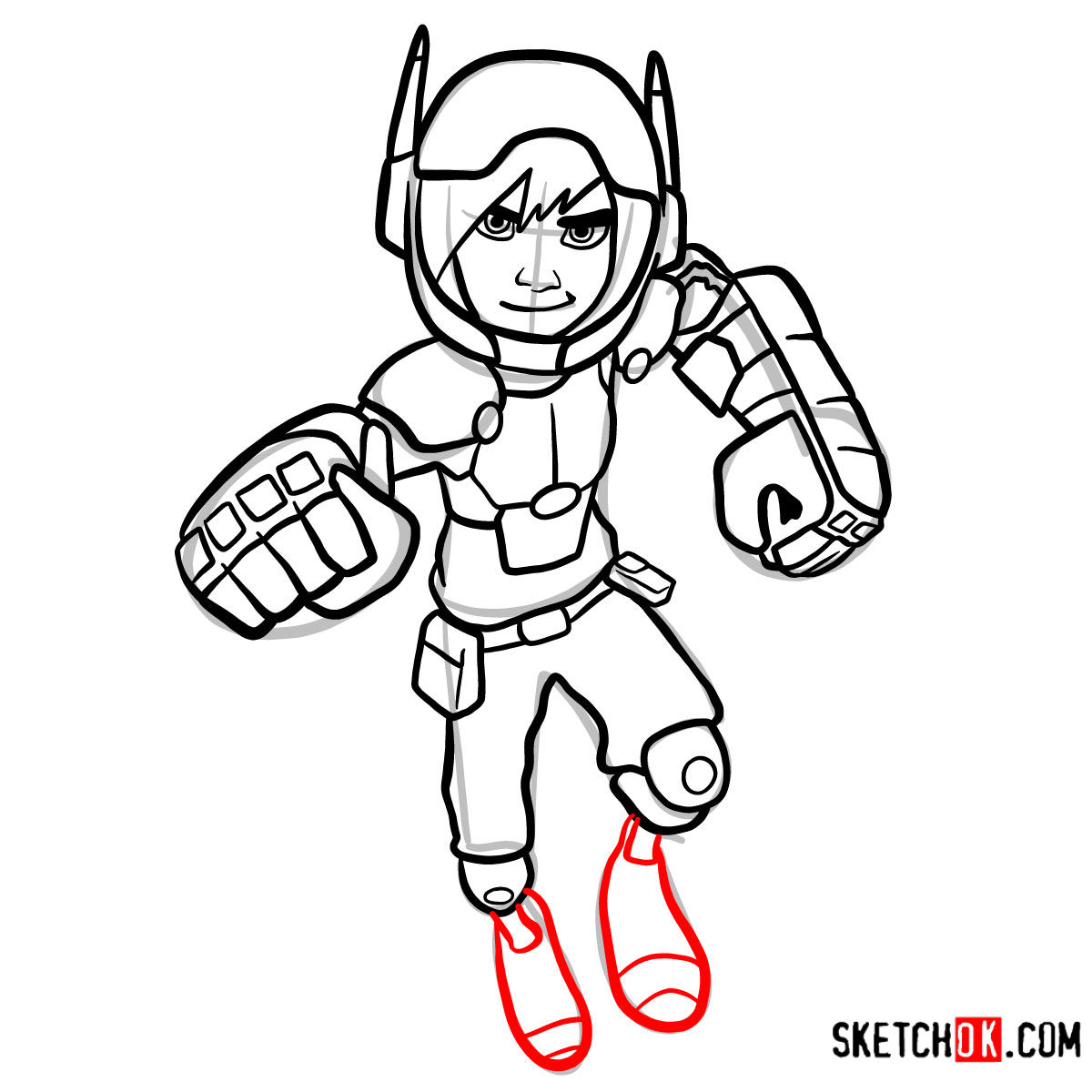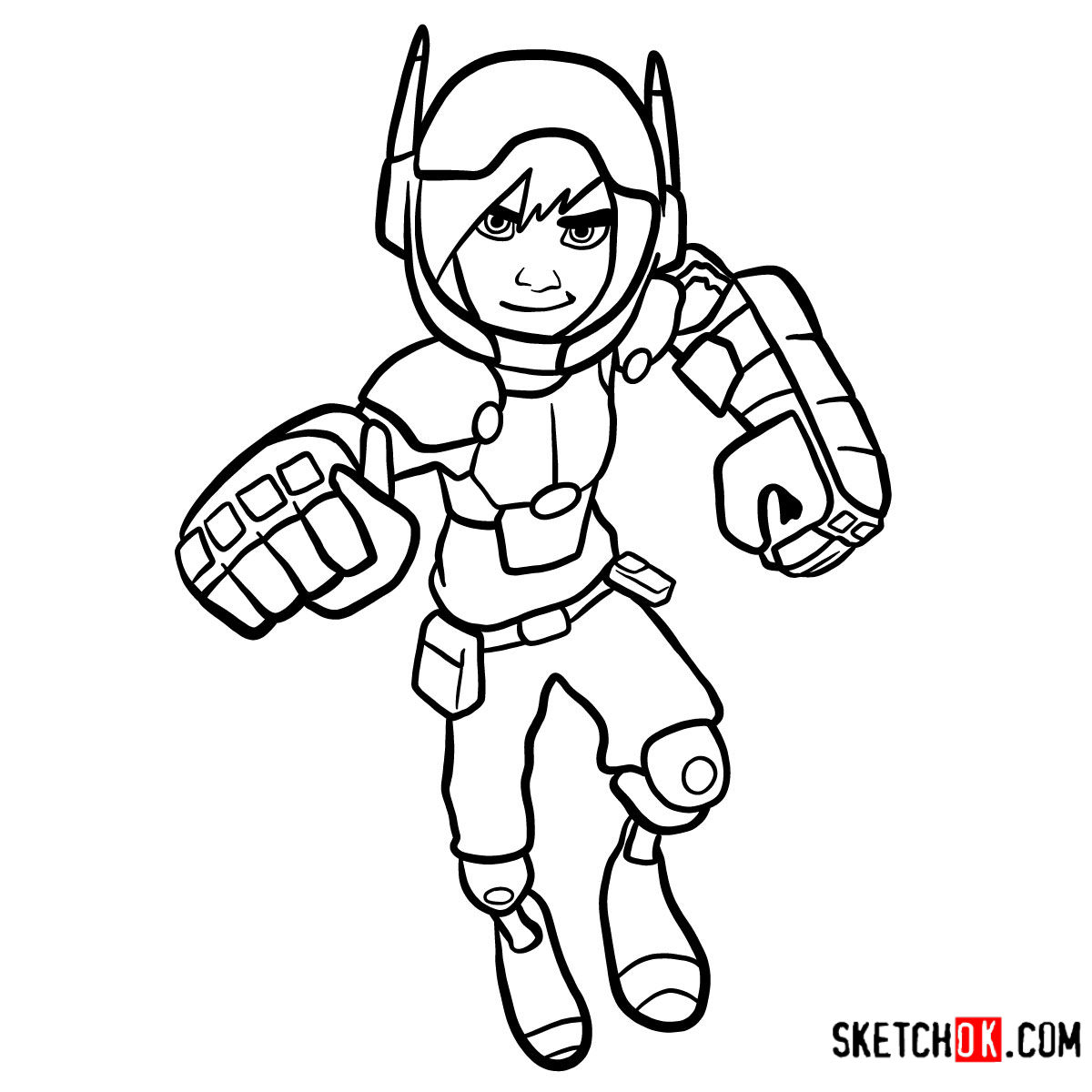 Concluding Your Hiro Hamada Sketching Adventure
I hope this guide on how to draw Hiro Hamada as superhero proves enlightening. If you found it helpful, feel free to share this link with fellow art enthusiasts. Your support keeps the artistic flame alive, and every gesture counts.
For those wanting to support SketchOk further, consider making a donation. Happy sketching!