Avatar: The Last Airbender, a timeless Nickelodeon animated series, introduced us to a myriad of intriguing characters, none more captivating than Prince Zuko. If you've ever aspired to replicate his fierce demeanor and battle stance from Book 3: Fire, this is the tutorial for you. By the end, you'll know how to draw Zuko, infusing your creation with the very essence that makes him unique.
Zuko's Defining Features
Fiery Gaze: Zuko's eyes have always been windows to his tormented soul, a blend of determination and internal conflict.
Scar of Honor: A mark on his left eye, not just a scar, but a reminder of his tumultuous past and his quest for honor.
Firebender's Stance: His battle-ready pose is a testament to his prowess as a firebender.
Royal Attire: As the Crown Prince and later the Fire Lord, his clothing symbolizes his noble status within the Fire Nation.
As you draw Zuko, consider adding other prominent figures from the series for context. Characters like Avatar Aang, Katara, or his sister Azula would complement your drawing, showing the dynamics of their relationships.
Understanding the Guide's Color Coding
Red Color:

Represents the current drawing step. Follow this hue to know your next move.

Black Color:

Showcases lines from previous steps, serving as a reference point.

Grey Color:

Displays the basic sketch, your foundation for the entire drawing.
This tutorial is divided into 37 meticulous steps, starting with a foundational sketch drawn with light pencil strokes. As you advance, remember that inking is an option. If you decide to ink, always wait for it to dry before erasing the underlying pencil marks to avoid smudging.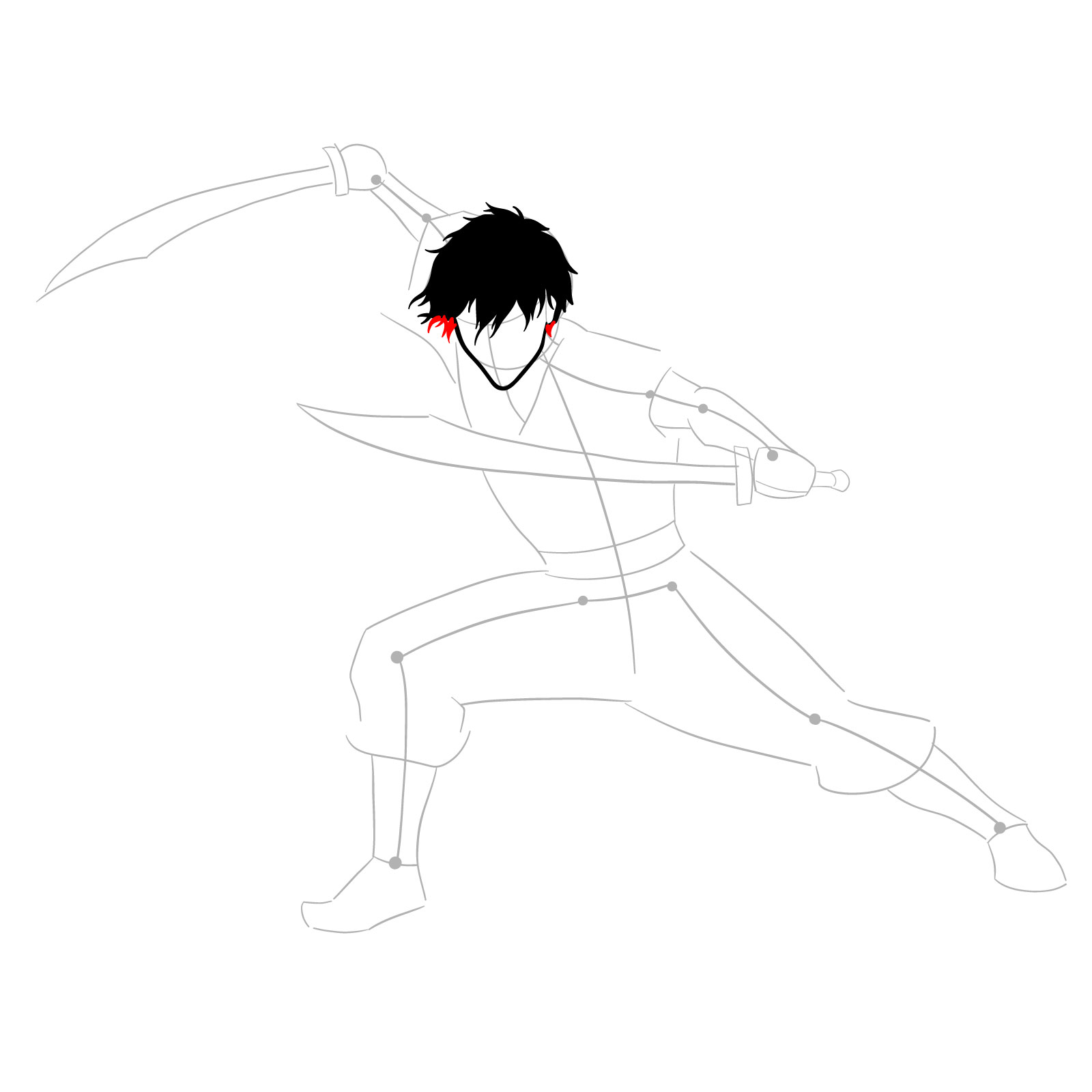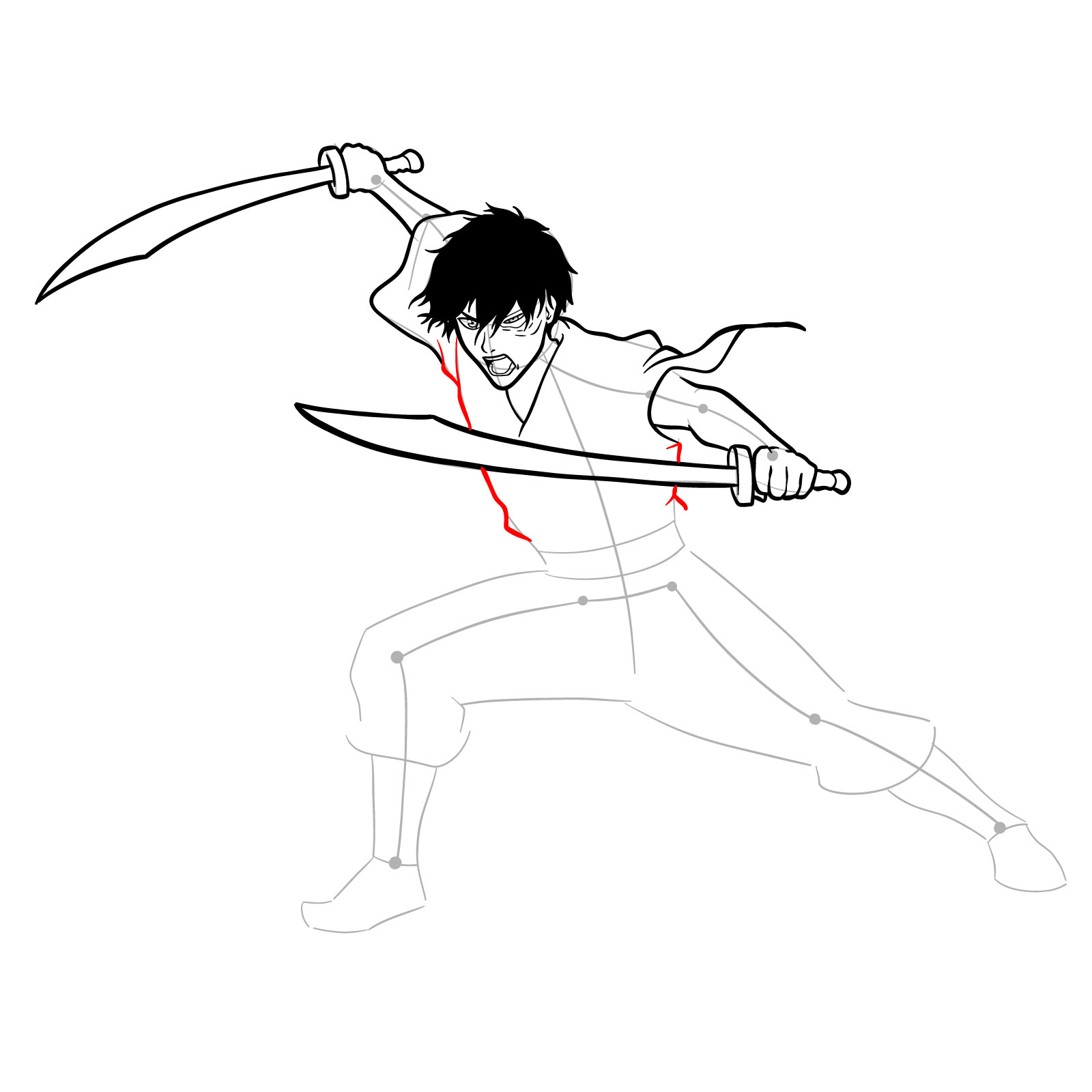 Delving into the world of drawing, especially learning how to draw Zuko, has been an enlightening experience. If this guide has been beneficial to you, please consider donating. Your support will not only keep the SketchOk project thriving but also provide you the power to suggest ideas for future tutorials. By doing so, we can continue offering these insightful, free drawing guides.
Moreover, sharing is caring. If you've benefited from this guide, why not spread the word? Share this tutorial link with friends, family, or on your favorite platforms:
Your continued support and word of mouth are what keep this endeavor alive and thriving. With gratitude, we look forward to journeying further into the world of art with you!