Delving into the world of SPY x FAMILY, we encounter a character shrouded in mystery and adept in espionage – Loid Forger. In this tutorial, we will explore how to draw Loid Forger full body, capturing his charm and intricate personality. With a total of 14 well-illustrated steps, this guide promises to be the most detailed you'll ever find, ensuring an enriching drawing experience.
Character Highlights: Features to Focus On
Physique: Loid boasts a tall, athletic build, with striking blue eyes and short blond hair, often slicked back.
Attire: He wears a three-piece suit, embodying his undercover spy persona.
Expression: His cold and methodical demeanor contrasts with moments of kindness, especially towards his family.
Similar Characters: Consider incorporating Yor Briar and Anya Forger for a family portrait, showcasing their unique relationships.
About the Guide
This step-by-step tutorial is color-coded to facilitate your drawing process:
Red Color:

Indicates the current drawing step.

Black Color:

Represents the previously drawn lines.

Grey Color:

Shows the basic proportion sketch.
The guide consists of 33 steps, starting with the foundational sketch. In the concluding stage, you have the option to ink the sketch, waiting for the ink to dry before gently erasing the pencil lines. This technique adds a polished finish to your masterpiece.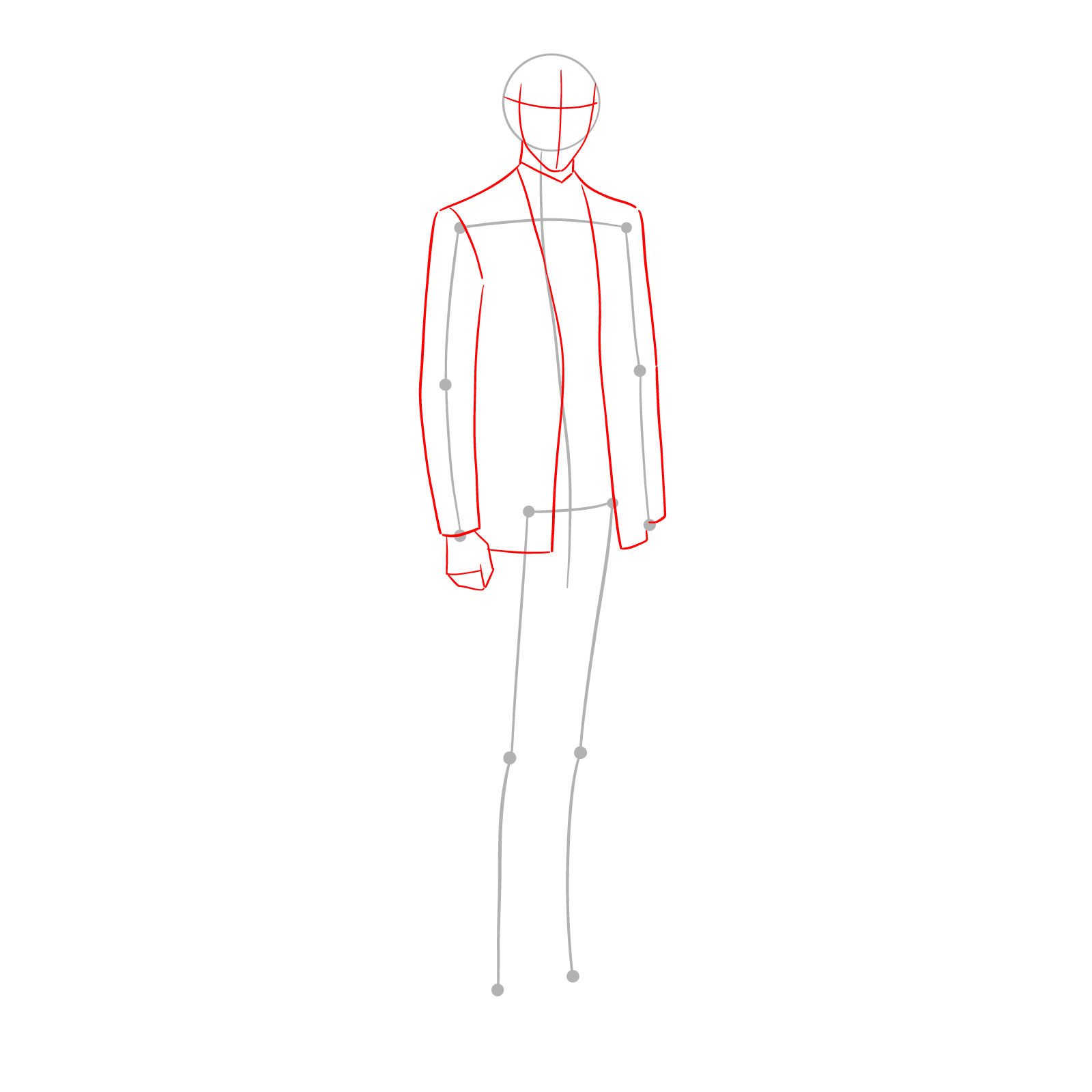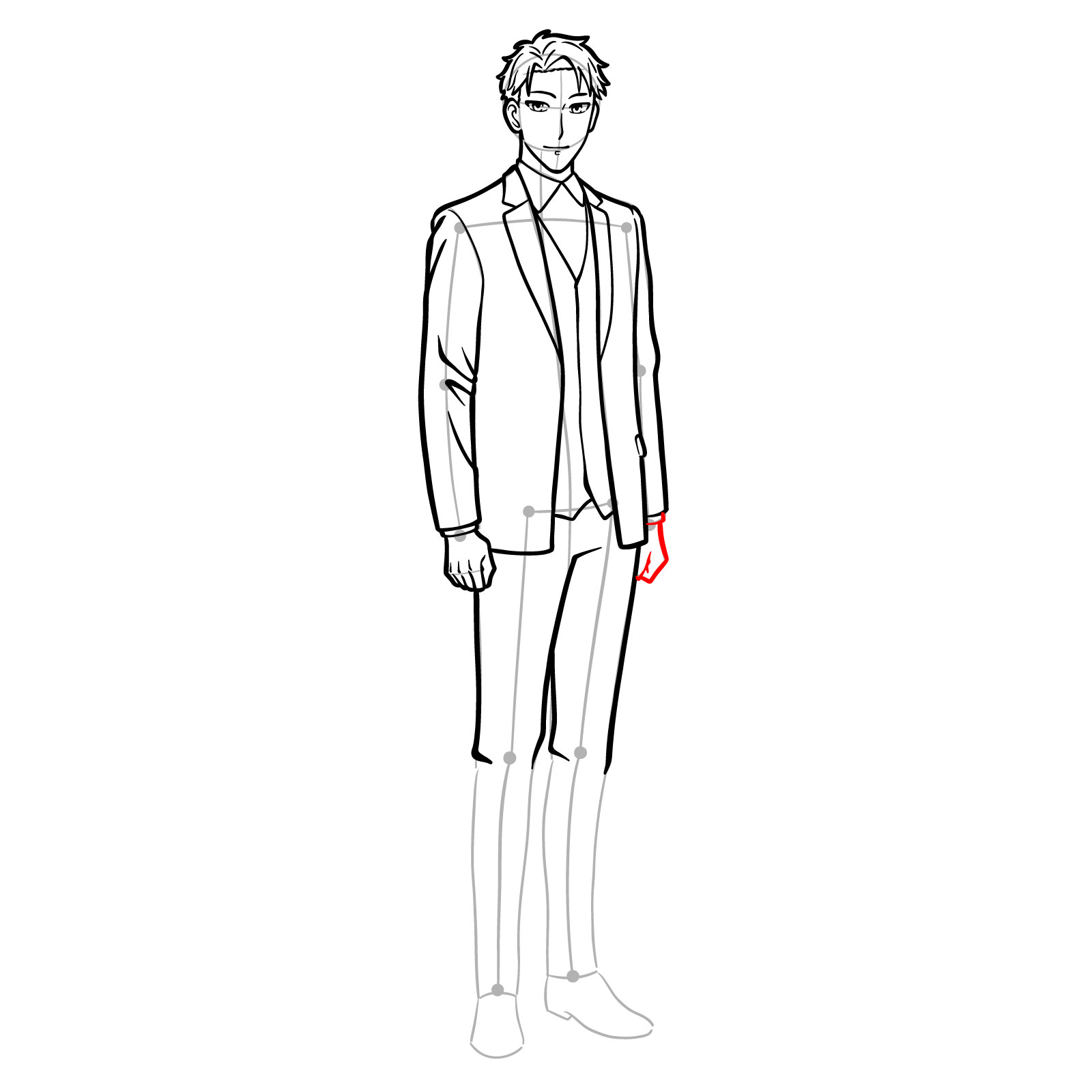 Interesting Facts for Drawing Inspiration
Understanding Loid's background can enrich your drawing experience. His past as a war orphan and his journey from a revengeful soldier to Westalis's greatest spy add depth to his character. Loid's determination to create a peaceful world and his value for family and friendship are aspects that can be subtly portrayed in your sketch.
By following this extensive guide, you will master how to draw Loid Forger full body, delving into the intricacies of his character. I encourage you to share your artwork and this guide with your friends and other anime fans. Stay connected with SketchOk by following our Facebook, Instagram, and Pinterest pages.